For today's #BNFroFriday interview, we have loctician and architect, Ade Balogun, Chief Loc Officer at Locitude Enterprise, read all about it on The Locitude Blog. With the Loc Appreciation Day event coming up tomorrow, an event which Ade started, we've decided to feature her this week and learn a little more about her and her hair journey. One thing to note is her emphasis on patience and what being a loc head has taught her. It goes way beyond just hair, there are life lessons to be learnt!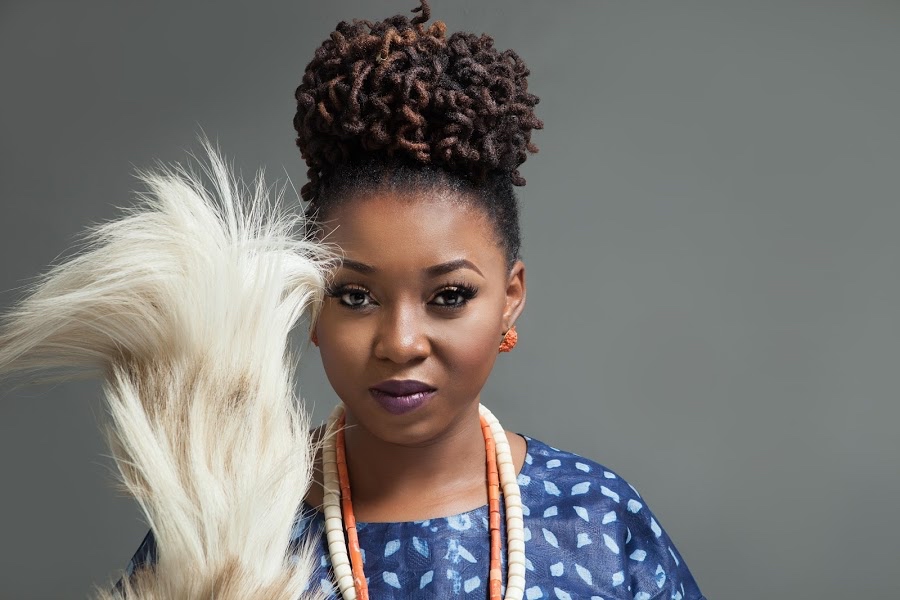 BellaNaija: Tell us about your hair
Ade Balogun: I love my locs. I believe my texture is 4c and hair colour is naturally brownish – colour 1b. I have tried everything from relaxers to weaves, braids, and hair cuts; 6 years ago I decided to loc my hair and now I just love my locs.
BN: Why did you decide to go natural with locs and how did you make the change?
AB: My decision to loc my hair was spontaneous, I had always admired them and was dissatisfied with a weave I had done and cost a lot of money, so I went to a salon in Ikeja one Saturday in November of 2009 and my loc journey started.
BN: How long have you kept your natural hair & locs respectively?
AB: My locs are 6 years 7 months old now, before I started them I hadn't retouched my hair with a relaxer for about 6 months. The day I chopped my relaxed hair was the day I started my locs.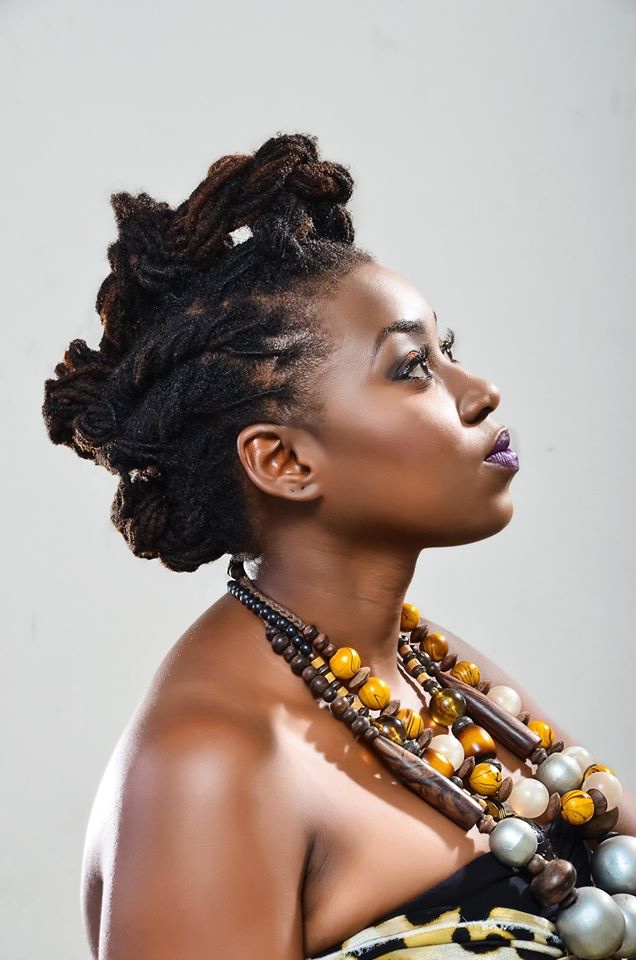 BN: Do you have any issues with your hair? How does climate where you live affect your hair?
AB:I had issues with my locs in the first year because it was very easy to have a bad hair day. Sometimes my locs would refuse to lay down so I didn't like them very much, I also had colleagues who would tease me negatively about them. Not sure why I was determined but I stuck with my them.
With the length I have now my hair bothers me when I let them down on hot days, they can be uncomfortable. Also on nights when I don't wrap them up, I can wake up with them in my mouth or wrapped around my neck. Haha!
BN: How do you manage these issues? (if any)
AB: I wear my hair up most times and try, try and try to sleep in a scarf.
BN: What's your stance on natural vs chemical products?
AB:A product that works is a good product, natural or chemical.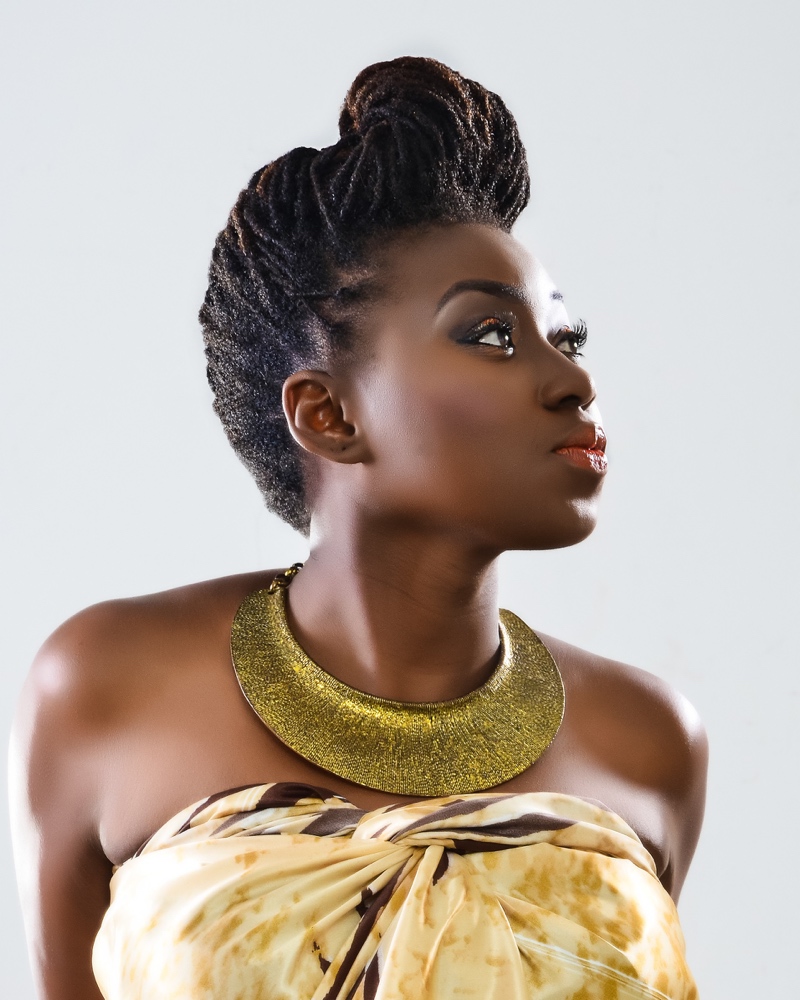 BN: What's your daily, weekly and/or monthly hair routine?
AB: I moisturise my locs every other day with a mix of water and oils (any one that floats my boat). I wash monthly with Design Essential products and retwist with oils. I actually prefer when locs are rough than after a fresh retwist. Coconut Oil makes the world a better place.
BN: What advice would you give to people thinking of going natural or growing locs?
AB: If it's what you want to do, do it. Don't let anyone stop you. I also feel that you can learn some life values from growing locs, e.g. patience, self confidence and perseverance.
BN: Are there any myths you would like to counter?
AB: Wax does not loc the hair, neither does tooth paste and coffee or stout and egg. Kinky hair locs as long as you don't comb it. The key is patience and leaving your hair alone.
BN: What do you like best about your hair and being natural?
AB: I love the fact that my locs are all mine.
BN: What are your favourite styles to rock and why?
AB: One of my favourite styles is letting my locs down in a twist out. Everyone wants to touch, see and feel them. My hair becomes it's own celebrity ?
BN: How did you get into the Business of Healthy Hair and what have your challenges been?
AB: I became a Loctician because my locs were becoming boring about 3 years ago and I was on the verge of cutting them. I was encouraged by "boo" to style them differently. YouTube offered the solution, as soon as I started styling my own locs, fellow loc heads started reaching out for me to help them get their locs to look like mine. This is how Locitude was born. It has been an awesome journey so far and I have my locs and "boo" to thank for it. :).
BN: Tell us more about the Loc Appreciation Day and Locitude.
AB: Loc Appreciation Day is a day aside for people with Locs to celebrate their hair by any means possible. The initiative started off in the US by a Vlogger called Qochemist, ever since loc wearing individuals showcase their locs and celebrate via social media and events in some cities. Loc Appreciation Day is the last Saturday in June every year.
Locitude started off as a blog about locs – the Nigerian perspective and hosted the first Loc Appreciation Day in Africa in 2014, since then we have evolved into a yearly magazine and now we also offer Loc starting and maintenance services by appointment at Locitude.simplybook.me.,
This year we are hosting the 3rd Loc Appreciation Day meet up in Nigerian on the 25th of June at Liquid Hub Ikoyi. We are excited and everyone is invited to join us.
BN: Do you have any upcoming plans to diversify your business?
AB: We are dedicated to doing everything locs and very shortly we will be looking forward to launching our range of Loc care products.
See more Photos of Ade's Locs
See more photos from her 'hair timeline' here
Thank you for speaking to us Ade!
For more on the Locitude Loc Appreciation Day, click here