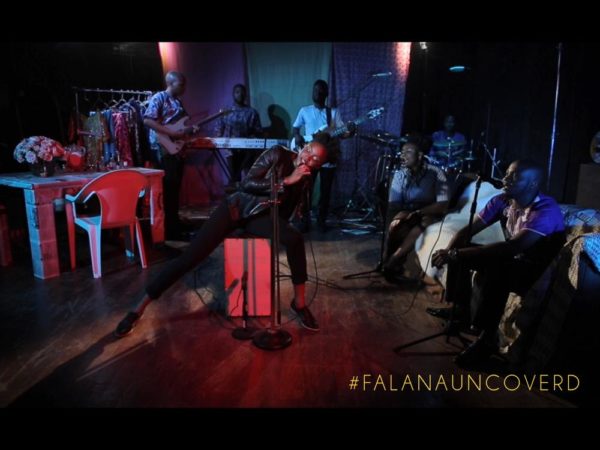 The Falana Uncover'd live performance videos will see rising musician Falana cover 3 classic but very different songs. Each new video will feature new styles and set design and will uncover a different part of Falana as an artist.
The first one is a cover of Fela Kuti's hit song "Lady".
'I have an obsession with rearranging classic songs by my favourite artists It's like time travel, I love the nostalgia.'- Falana
The video was directed by Bolaji Kekere-Ekun for 37thstate, the DP was White Adeniyi also for 37thstate and production design was by Fisayo Bakare for Interior Living.
Listen to the cover below.
Watch below.
To be a part of the Falana Uncover'd Pop-up Concert Series go to www.falanamusic.com/uncoverd.