Another One in the Bag! Yemi Alade & Labelmate Geniuzz unveiled as Brand Ambassadors for NairaBox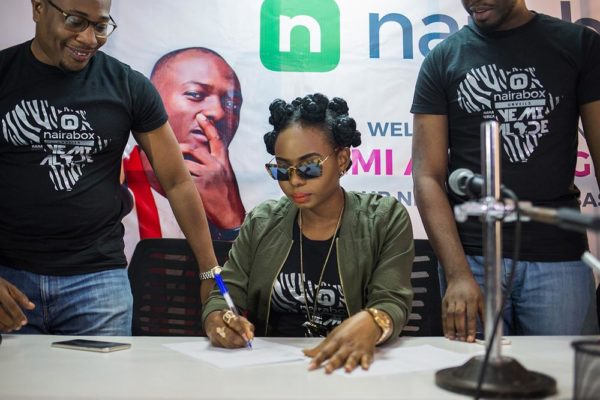 Award winning artiste, Yemi Alade, and Geniuzz of Effyzzie Music Group have been officially unveiled as the brand ambassadors for the social digital wallet, Nairabox.
Announced at the official press conference on the 12th July 2016 at the the Nairabox headquarters in Lagos the two musicians will be the face of the Nairabox brand.
Speaking at the event, Yemi Alade said "Everything is happening online right now, technology is the future and Nairabox is the future, you don't need physical cash, you can buy movie tickets, purchase airtime, make bill payments and transfer cash to your kids in school…The best part about it is that it operates all over the country and you don't need data."
See photos from the press conference below.