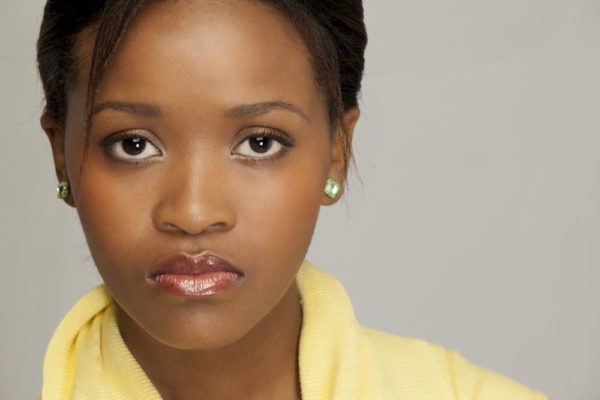 Aunty Bella is our  agony aunt column on BellaNaija. We launched this column in the early days of BN and periodically feature issues sent in by BN readers. 
We hope the BN family can offer insightful advice.
***
I don't know if this post fits under aunty bella but i'll love to have your readers' opinions on this.
Is it still possible to find 'really close friends" once you are grown up? I mean like past 25 to 27 years? I am not talking about social friends. I mean real friends with whom you can be most vulnerable with at your lowest moments, share the deepest of emotions without a care in the world, for whom you will give an arm for and you know it's vice versa. Someone to whom you can tell it as it is, black and white, and still know that she isn't going to consider you jealous or get skeptical because you know she knows it's coming from a place of love.
I lost my best friend 2 years ago to the cold hands of death. Let me just say, that has been or is the most emotionally challenging experience I've ever had to go through!
I am in my late thirties and we had known each other for 20 years, from primary school, lost touch in secondary and reconnected again at Uni. I have a lot of social friends for girls night out etc..
I have a good job and earn a 6 figure salary and have a thriving business so I can afford to live a good life, but the one thing missing is my confidant!
I am not lonely, I just miss those intimate moments we used to share. She was so supportive and always there for me. I remember she was the first person who ever said "I'm so proud of you", when I shared with her my business idea back then. I had just started and she made me feel like I was such a genius and nothing but success could be the product of this brilliant idea from such an intelligent girl. LOL
She knew I was sad with not finding a job, and always sent me the sweetest messages when I moved a niche up in business, or very encouraging messages during labor days etc,,, knowing that I was still job hunting. after Uni, she got a job almost immediately and I hustled (for lack of a better word) for about 3 years. She had a boyfriend yet kept my space (in her words). She dragged me out to all her office functions and really made me integrate the working life social circle.
I know she didn't even understand how much some of her messages had touched me, because when I shared it with her during her final days when she was sick, she said 'thank you for keeping these sweet memories of me coz I really love you too.'
I had friends with whom I was very close too in Uni but one thing or the other broke that undiluted bond of sincere friendship. Somehow, it never changed between us.
I got married, had a difficult pregnancy and she came to see me cumulatively about 7 months out of 9. Every day, after work, through the traffic and tiredness. She made time for us that I really appreciated. She never complained that I didn't visit her frequently as she understood that I lived in the centre part of the city where she worked and it was easier for her to come visiting than me to cross over. I reciprocated in my own ways. I always spoilt her with special dishes and desserts when she came by in the evenings that she absolutely adored. She loved my cooking and I adored her company. I remember one of hubby's friends once said to me, you should really love this your friend, your eyes light up whenever she is around and that is exactly how I got excited to see her every time!
I could go on and on, I just wonder, will I ever share these feelings again with a friend? I've had an amazing growth, I moved from making 100K to earning over a million in about 4 years with a successful business by the side. I'm sad she isn't here to see how far I've come, and share in my success because she was my biggest fan and supporter. I know I'm not perfect, but she made me feel like I was. Will I ever find a friend with whom I will be most vulnerable with without a care in the world?
Photo Credit: Danie Nel | Dreamstime.com