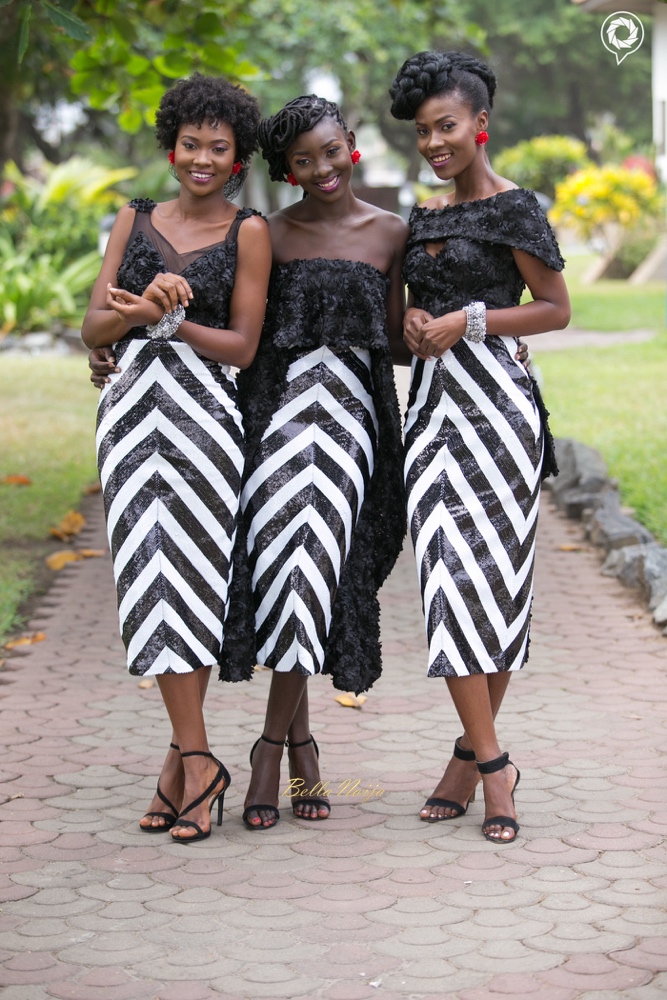 After 3 successful Bliss events – click here to see all the fab photos and videos! – the anticipation for the 4th was high.
The vendors were ready to create the Best Edition Ever and came up with three new hashtags as part of the countdown: #TheBestBlissEver #BehindTheBliss and #BlissBlushNoire.
Bliss Wedding Show is an alternative to the traditional bridal fair, offering an opportunity for industry's top wedding professionals and venues to connect and showcase their expertise and products to brides and grooms-to-be.
The audience responded to the energy and tickets to #BlissLaPalm2016 sold out within the week leading up to the event. For the real couple, Kobby and Nana Aba, this was a 'second chance' wedding. Many of the vendors were vendors that the couple originally wanted for their wedding 10 months ago. This was a do over, bliss wedding style.
The black and white-themed event was truly gorgeous – see the rest of the unforgettable day below!
BellaNaija Weddings is a media partner, so you can expect to see more info, photos and videos here! Click here for a list of upcoming 2016 events.
Be inspired!
***
~ Video: Tridetail
***
BLISS "Blush Noire" CREATIVE TEAM
Concept: @blissweddinggh
Venue and catering: @lapalmroyalbeachhotel
Photography: @team1000words
Videography: @tridetail
MC: @kabutey_my_mc
DJ: @deejaybigl
Design & Décor: @decortalk
Cake: @sugar_n_spicegh
Bridal Gown: House of Damaris
Menswear: @attotetteh
Bridal Fabrics: @brentiff
Jewelry and Accessories: @9twenty5
Makeup: @beauchiqbyjenn
Hair & Spa Specialist: @beauchiqstudio
Wedding Party Stylist: @afuarida
Planning & Coordination: @purpletwirlevents
Vows: @vowsbykenikodjo
Stationery: @bytalata
Favours: @enaqstouch
Wedding Singer: @nana_sam_wedding_singer
Partners
Digital Signage & AV: @iamadinkra | Lighting & Drapery: @ambianceghana
BLISS MEDIA PARTNERS: @idoghana | @bellanaijaweddings | @dream_mag | @radiancebride | @top_weddings | ENJOY Magazine
________________________________________________________
BellaNaija Weddings is a Media Partner forBliss Wedding Show