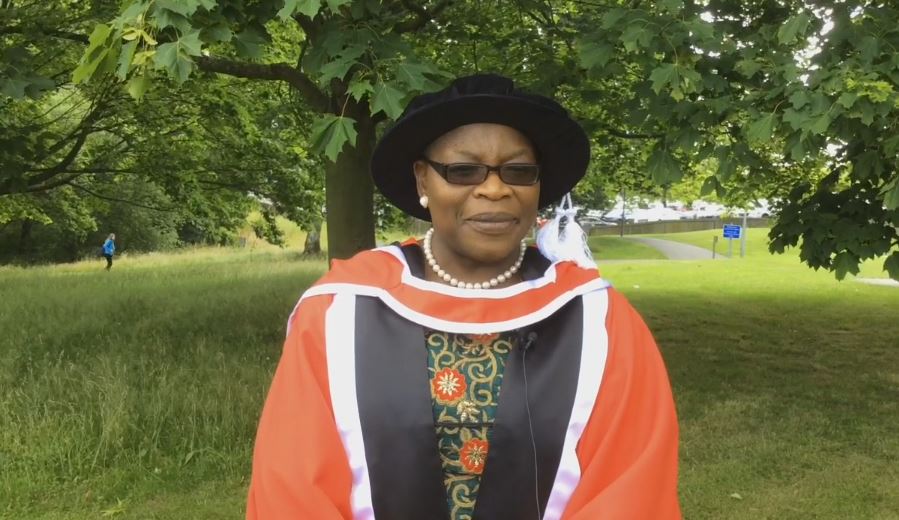 Former Vice President of World Bank Africa region and Minister of Education and Co-founder of the Bring Back Our Girls campaign, Dr. Obiageli "Oby" Ezekwesili has been conferred with a Honorary degree from the University of Essex today.
In this video she explains how her values match those of the university, she explains how her father inspired her, and gives inspirational words of wisdom to the new graduates.
Watch it Here:

Honorary Graduate Obiageli Ezekwesili at the University of Essex from University of Essex on Vimeo.