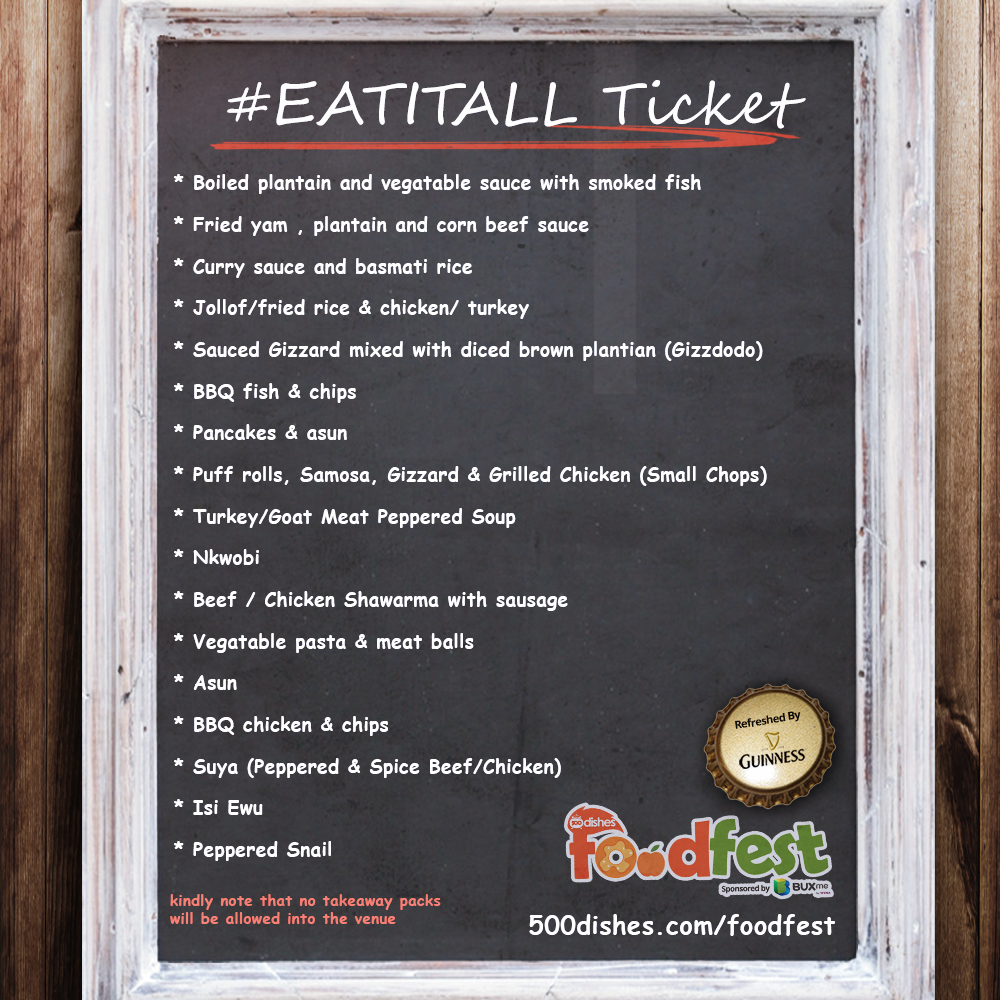 We told you the tickets are limited and we meant it! All the #EatItAll and Regular tickets for 500dishes FoodFest 2016 are completely sold out!
Not to worry, there is still hope as you can buy a Limited edition #FitFam ticket. All the meals to be served will be amazingly scrumptious and healthy too!
You get to choose 2 of 5 meals as this is the biggest Food Festival Lagos has ever seen! There will also be games, music and a free flow of alcoholic & non-alcoholic drinks from Guinness.
As #FitFam that we know you are, you need to work out before Sunday, July 31st 2016, because there's going to be so much food… and We Dare you to #eatitall in one day.
Follow us on Social Media for more updates: Instagram – 500Dishes | Twitter – 500Dishes | Facebook – 500Dishes | Website – 500dishes.com
To get your share of the limited tickets, click here.
Date: Sunday, July 31st 2016
Time: 10AM – 6PM
Venue: Muri Okunola Park, Victoria Island, Lagos
Tickets: Fit Fam – N2,000, Regular – N4,000, #EatitAll – N5,000
______________________________________________________________
Sponsored Content