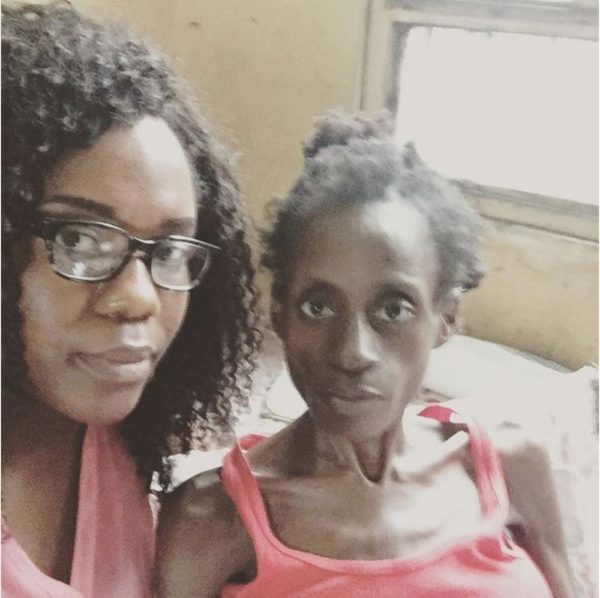 Aramide of Lifestake Foundation has helped many Nigerians who were in dire need of funds to cover medical care.
A visit to the Foundation's website will illustrate the work done so far by Lifestake.
BellaNaija has previously featured the foundation on our site as part of our Social Responsibility Programme which supports numerous non-profits with free media support.
With the controversy over the #SaveMayowa fundraising campaign yesterday, Aramide was one of the key people mentioned alongside Nollywood actress Toyin Aimakhu.
In this video posted on her Facebook page, Aramide explains what led to yesterday's events.
Based on her explanation, it appears to be a case of miscommunication and heated reactions. She admits that perhaps the situation could have been handled better and apologizes to anyone hurt by this.
She confirms that the Nigerian Police is now handling the case.
Read the statement issued by Dolapo Badmos, spokesman of the Lagos Police Command,
The Lagos State Commissioner of Police, Fatai Owoseni has directed full scale investigation into the report that the *Save Mayowa Campaign* is a fraud.
Founder of Lifestake foundation Ms Aramide Kasumu and two members of the ailing Aramide Shukura Ahmed's family, Mr Iwaloye Seun and Mrs Zaneen Ahmed were earlier today invited to the command's headquarter on a fact-finding mission, subsequently the command have placed a red alert on the access bank account opened in the name of Mayowa as it has been frozen while effort is ongoing to contact the managers of Gofundme online account so as to ensure funds raised through that platform is not fraudulently diverted. Investigation will be extended to LUTH hospital Idi-Araba where the patient is currently undergoing treatment.
The command wishes to inform all the good spirited people who had donated generously to this course that it will ensure it does not return as a hoax and every outcome of the investigation shall be made open.
Our heart is with Mayowa at this Critical period of her life and pray she finds healing.
According to Aramide, about 80 Million Naira was raised for Mayowa in Nigeria. She calls for more transparency and accountability regarding these funds.

In the midst of all this, once again, our focus remains on Mayowa and the precarious state of the Nigerian healthcare system which is in need of major reform.