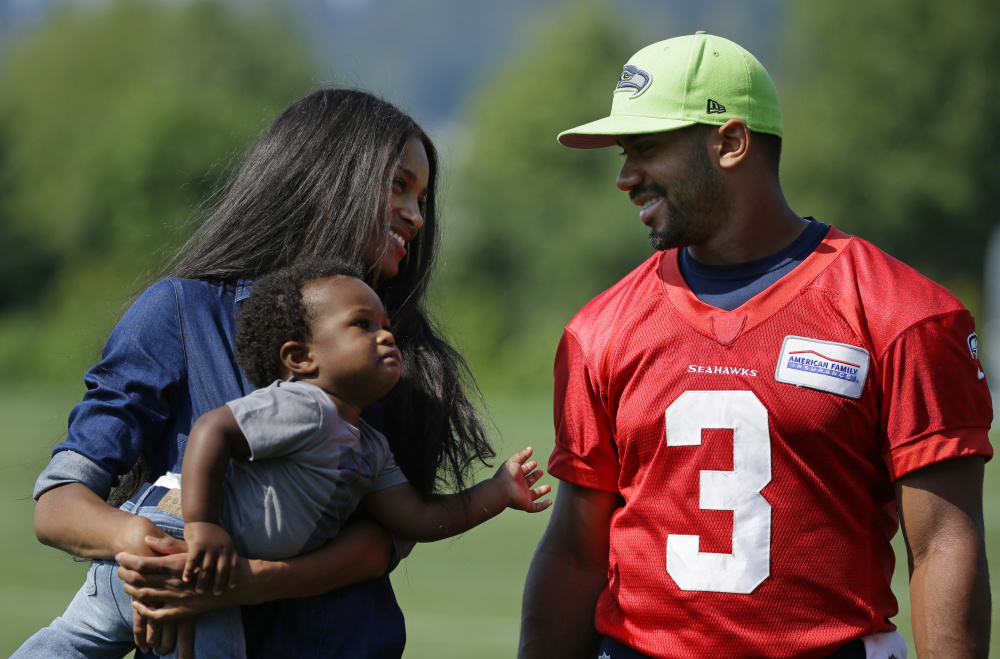 American Football player Russell Wilson has been a very supportive partner to Ciara and also a great stepdad to her son Baby Future.
Although he limits his comments in public about them, he has always found a way to show how important that relationship is to him, even though it has been questioned if Future Jnr. should call him "papa" and more.
During an event for his Why Not You? Foundation, the NFL star spoke on his view as a stepdad and his words were so inspiring you could also shed a tear.
His touching words:
" Being a stepfather is one of the most loving things you can do. You know, you really, really learn how to love love. Because especially when it's not yours, you know, you realize that every kid matters in this world. You know, every person matters. Every child matters. Every heart matters. Every soul matters. Every mind matters… When I see her little son every time I'm around her and when I'm not around her, I always think about them, too, so they're an inspiration".
Watch the video below!
Photo Credit: Twitter and Blackpress USA