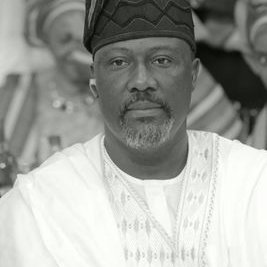 Senate Dino Melaye (APC-Kogi West) has responded to rumours circulating on social media, that he is championing a plot to impeach President Muhammad Buhari. He is quoted as saying it is the "narrative of the attack dogs of demagogues who have decided to turn Nigeria upside down for failing to choose leaders for senators."
According to PREMIUM TIMES, Melaye described the story as "falsehood" in a statement he signed and distributed on Wednesday morning in Abuja.
The statement read in part:
It is pertinent to note that the incredulously machinated misinformation was orchestrated by forces bent on destabilising the upper chambers of the Nigerian Parliament for selfish reasons.

One of the mushroom and faceless online platforms used to promote the ill-fated and calumnious write-up has been notorious for serving as the propagandist machinery of political commercialists who are pushing for the extension of their fiefdom to the National Assembly,

While I remain unimpeachably committed to the leadership of the Senate, I believe the respected arm of government charged with the onerous responsibility of lawmaking should be given the independence to conduct its business.

I am a responsible Nigerian, role model and a champion of anti-corruption and equity which my party (APC) stands for.

I therefore urge the general public to discountenance the libelous publication as I will continue to respect the history, culture and excellence of my Kogi West people on the floor of the Senate. The true threat to the current republic are those who believe that a Nigeria that is not led by them must not exist.