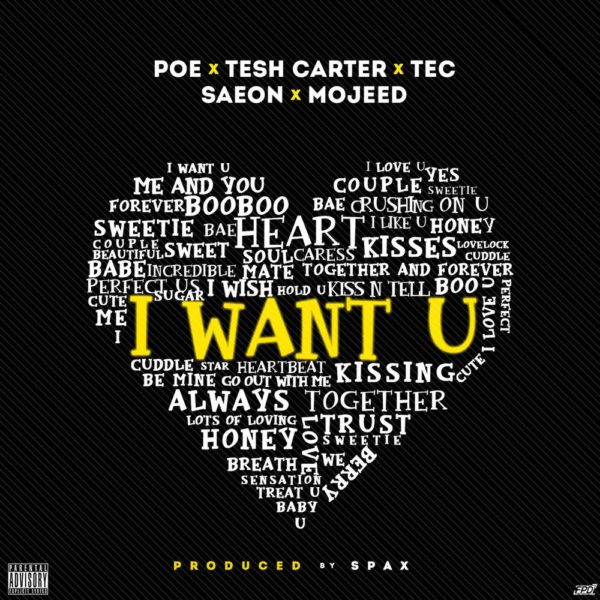 This is quite an interesting collaboration!
Poe, Tesh Carter, Tec from ShowDemCamp, Mojeed and Saeon have joined forces with producer Spax for a new song called "I Want You".
Prior to its official release, #iWantU was premiered on #FreshBeatz, a show hosted by Douglas Jekan of Beat FM, and he affirmed that the record is "By far one of the most progressive collaborations of the year. It's definitely worth pushing traffic to".