Hello BellaNaijarians,
It's Wednesday!! You know what that means!! It's another edition of BNM Red Alert!
At the beginning of this month we kicked off the "BNM Red Alert" series where for the month of July the BellaNaija music team sends out a red alert for 10 new artists we feel are about to conquer the Nigerian airwaves.
Over the next couple of weeks in July BN will introduce you to a few of these artists; artists we think you should know about. So far we've done Morientez, Tomi Thomas, Falana, Fresh L and B.O.S
**
Today the red alert is for OMAR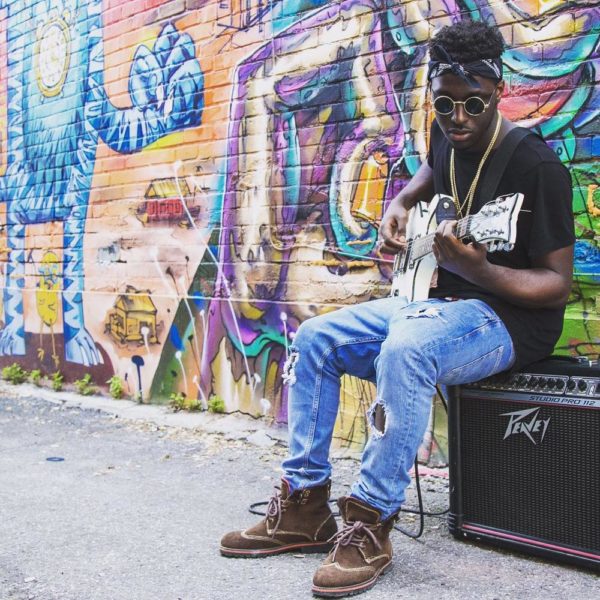 Omar, full name Omaremi Faleyimu is also another Canada-based Nigerian artist and trust me when I say his songs are going to have you dancing all night long.
He's been interested in music since the age of 5 as he started drumming at that age, as he got older he got more interested in music and learnt to play a lot of instruments.
He developed the love for producing when he was 12 and has been working ever since then, he was never really interested in singing but his friends' advice to try it made him go for it. His first track was with two of his friends and fellow CBG (Certified Bad Guys) members, BOS and Oscar, titled "Bicycle", he's on the hook and first verse.
Listen to some of his songs below.
Bamidele ft. B.O.S, Danny Sax & Oscar

Download
Jiggle feat. Oscar

Download
BAE (Prod. by Pablo)

Download
**
What do you think?
To find out more on Omar, follow him on Twitter, Soundcloud and Instagram
The "BNM Red Alert" will come out on the site on Mondays, Wednesdays and Fridays for the month of July.