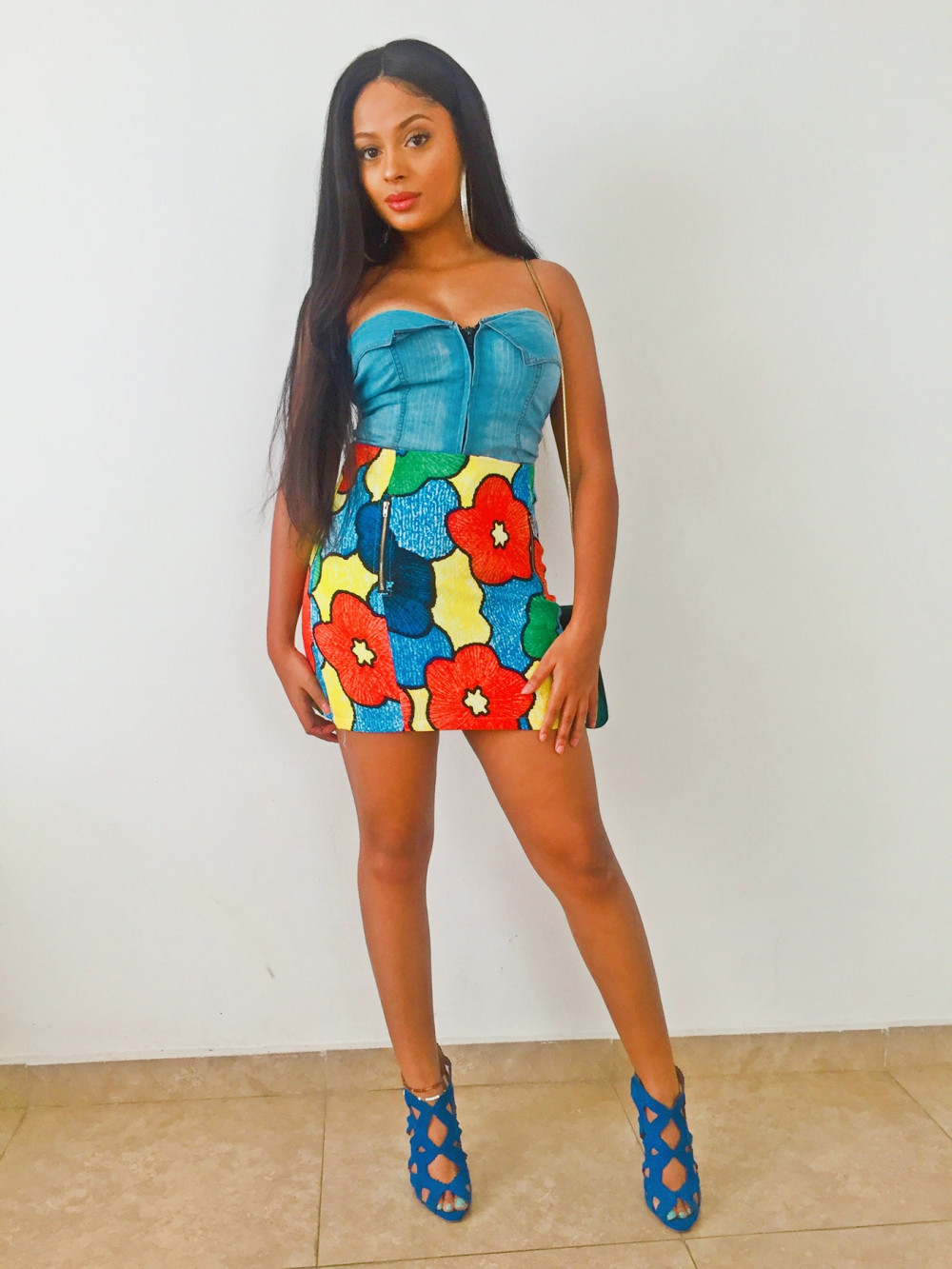 So hip and pretty.
Singer Lola Rae released her new song "One Time" today on BN Music.
To promote the track, she is embarking on a radio tour. On Day 1, BN Style spotted her in a denim tube top by Shop Maju, as well as a colourful flower-print skirt by Pretty Little Thing.
Lola, who was styled by The Style Concierge, rocked the outfit with hip hoop earrings, a blue bag, and blue heels.
Her long locks and red lipstick were the right finishing touches.