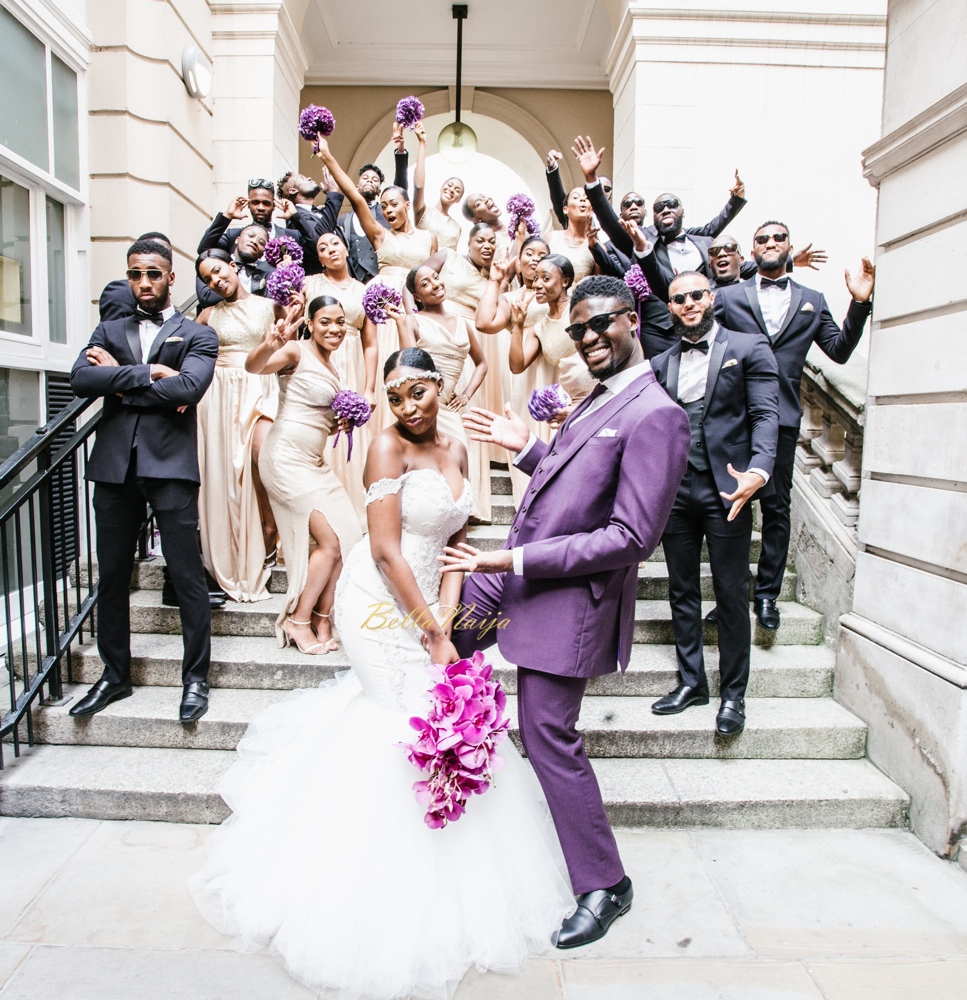 Cassandra and Karl Lokko are the hottest trending couple on Twitter right now, with their breathtaking wedding video and the greatest love story ever. The couple have created a whole new level of fun for wedding receptions, as their amazing bride vs groom dance battle hit social media by surprise.
The couple have been dazzled with non-stop compliments on how unique and heartfelt their ceremony was, and not to mention how much of a pleasure it was to see our Jamaican bride Cassandra, Ghanaian groom Karl and their friends in Kente print – amazing!
Find out more on their love story with BellaNaija Weddings, showing you their exclusive epic wedding trailer by Marv Brown Films and planned by La Je Fete with photography by Smedley Shots below!
Stay #LokkedIn and view the fantastic moments from this epic royal wedding!

" From the groom, Karl: I'm just a very blessed man, I can't really call it luck because luck can't create this…

This woman would follow me to my cleaning job, almost every Monday and Thursday evening some years back. Even as I carried the black bags to the waste storage and scrubbed the toilets, she would still look at me like I was the man! – I told her I was born to be an influential man on a world stage and she stuck by me until it began to manifest. We had to delay the big day last year, but delay does not mean denial.The joy, miracle and spectacle that was yesterday was right on time. Love's time, God's time".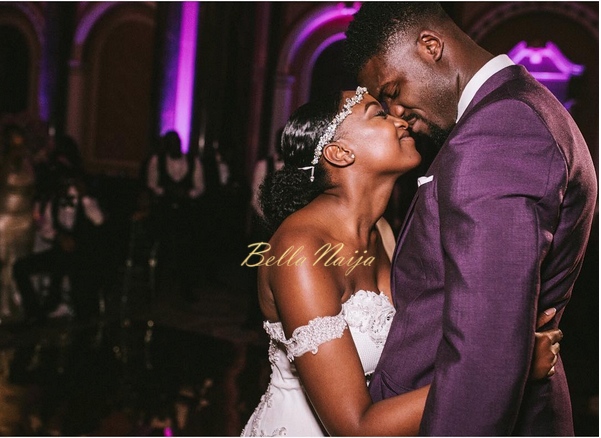 "From the bride, Cassandra: My mum was diagnosed with cancer last year, she told me about her lump on mother's day and within two months she was gone. Karl prayed and fasted with me daily.  After she passed it was so hard for the both of us but God saw us through. Karl even got a tree planted on Neckar's Island (Richard Brandon's island) as my mum had always wanted to do that".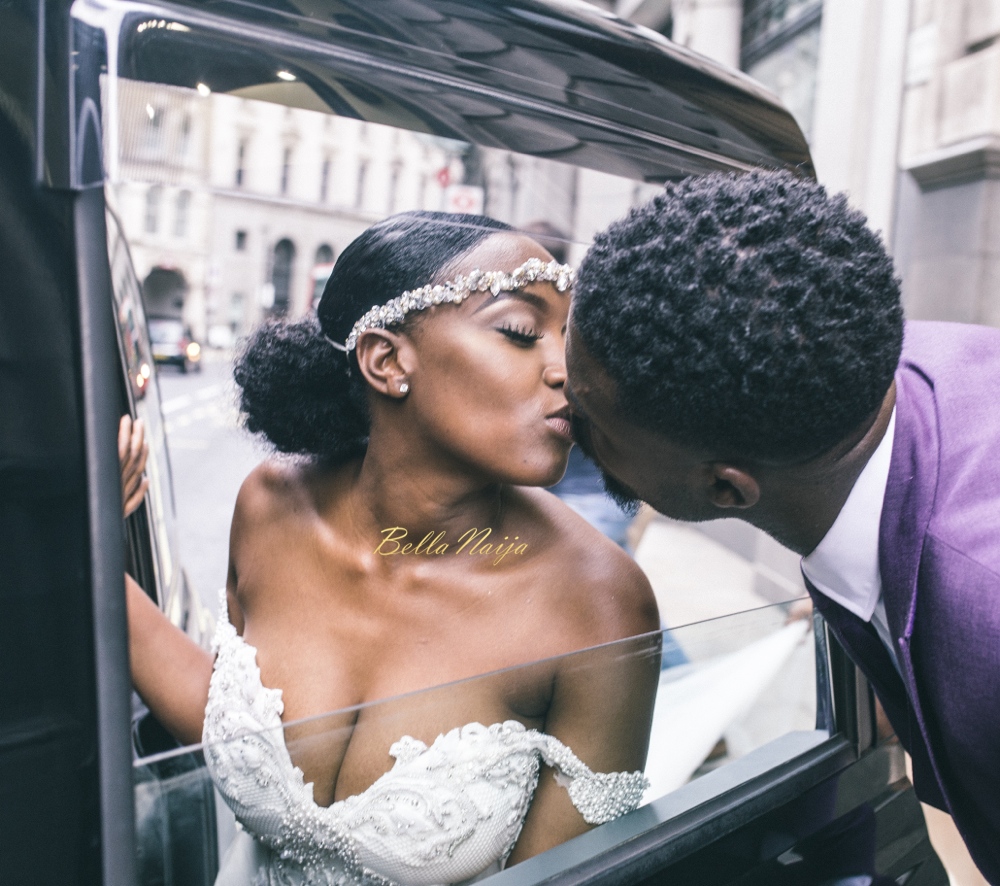 The couple exchanged vows on Saturday July, 16th 2016 at The Gibson Hall, Bishopsgate, London in front of their close family and friends with a inspirational moment of their day dedicated to the #BlackLivesMatter movement – so touching!
Here's a few of their public responses!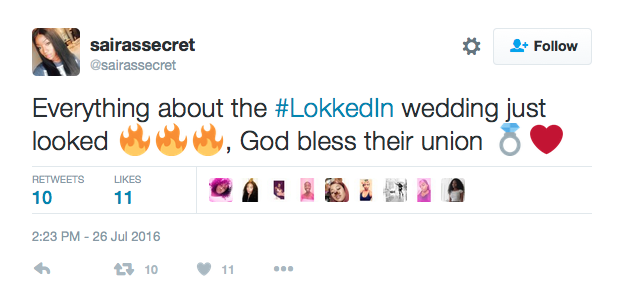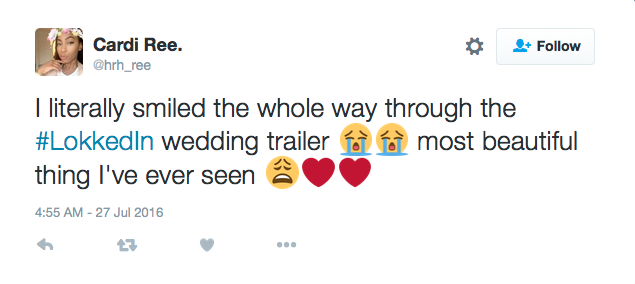 BellaNaija Weddings wishes Cassandra and Karl a blessed and happy married life with many more unforgettable moments.
Cassandra and Karl met through an interest she had in him for a show that she  was trying to create about ex-gang members. That was the first time they met and would only see each other for filming purposes, as they did not have any feelings or relations at that point.
They officially met up again when they both attended the Word of Grace Ministries in Brixton, London.
It wasn't love at first sight however it grew and blossomed into something great as Karl expressed his interest in her after he heard the sound of her voice at a church service and wanted to know more and the rest brings them to the present day as husband and wife.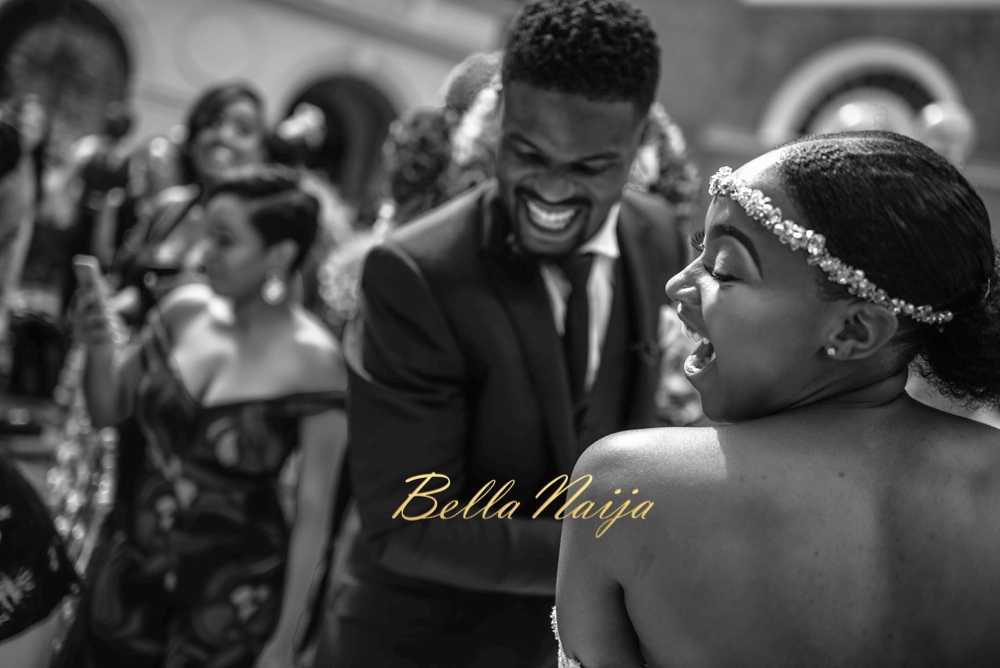 The Proposal
At the 10th year anniversary of their church Karl was performing a rap song he made and then said "the next song is featuring Cassandra Swaby" and invited her up on stage. A congregation of over 300 people rushed to the front of the church and separated them, he didn't even get a chance to put the ring on her finger until they eventually settled and the couple prayed and sealed everything with a yes.
Photography: Smedley Shots | @smedleyshots
Videography: Marv Brown Films | @marvbrownfilms
Event Planner: La Jet Fete | @lajetfete
Venue: The Gibson Hall, Bishopsgate, London
Bride's Dress: Alonuko | @alonuko
Bridesmaids Dresses: Millies Fashion | @millies_fashions
Suit: Ozwald Boateng | @ozwald_boateng
Hair: Faithful Fingers | @faithful_fingers
Bridesmaids Hair: Gnipsey | @gnipsey
Jewellery: SR and Co | @srandco
Bride's Kente: Zeek Concepts
Groom's Kente: JoBenga | @jobenga
Headpiece: Love Marie Bridal Boutique | @lovemariebridalboutique
Couples Instagram: Cassandra | @cassiex1x | Karl | @karl_lokko