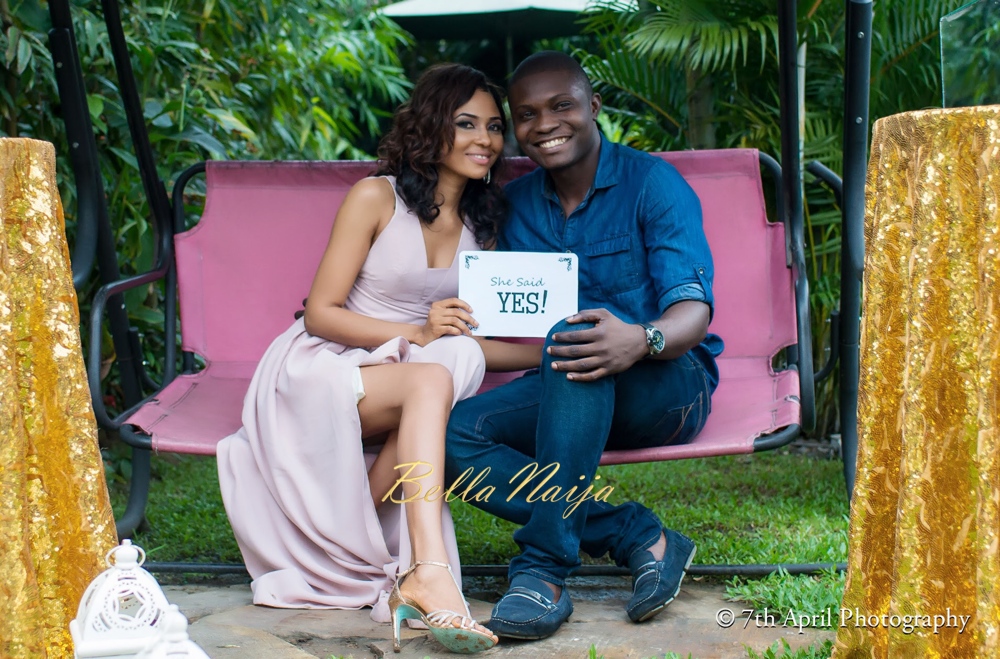 Amanda and Tam met through a mutual friend, their relationship has been one discovery after another, they fell in love, became inseparable and now are about to start a beautiful married life together.
Amanda was convinced to attend a photoshoot by her friend, getting all into it she was handed an iPad which she thought was a prop for the shoot but to her surprise it was a cute video of Tam declaring his love for her, "life is made up of moments and I have made lots of moments with you." – Tam
It was UNFORGETTABLE! Watch all the sweet and tear-eyed moments here –

~ Photography by Leon Photography | 7th April Photography
How We Met
From the Groom-to-be, Michael
I was at a friend's wedding with Ibitoru and the whole wedding nostalgia was kicking in when I decided to ask her to hook me up, so she showed me her friends picture and I decided to just scroll right – that annoying thing Nigerians always do when you show them a photo on your phone.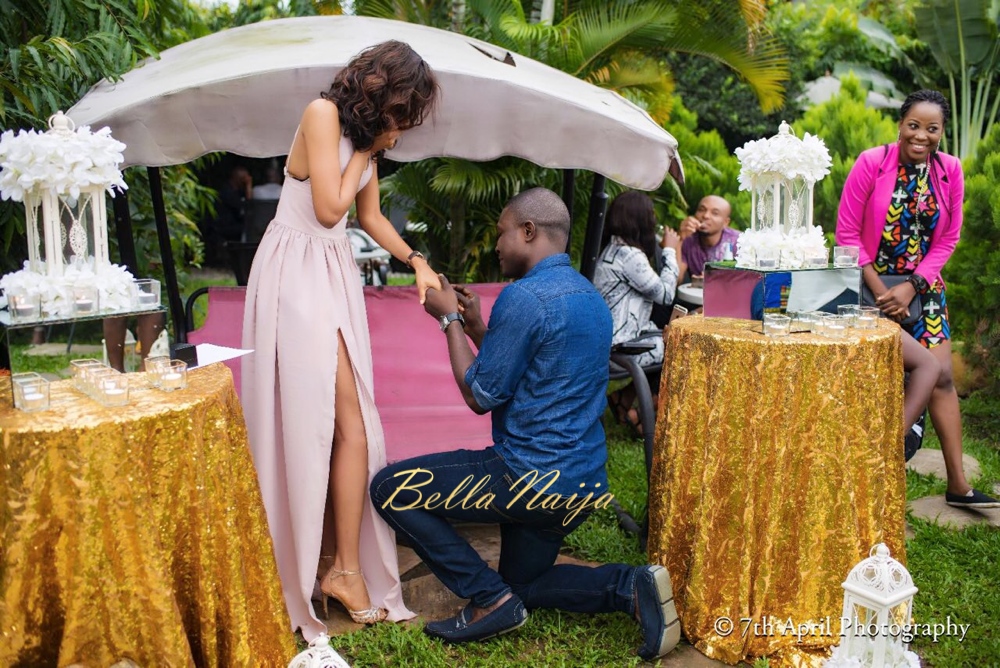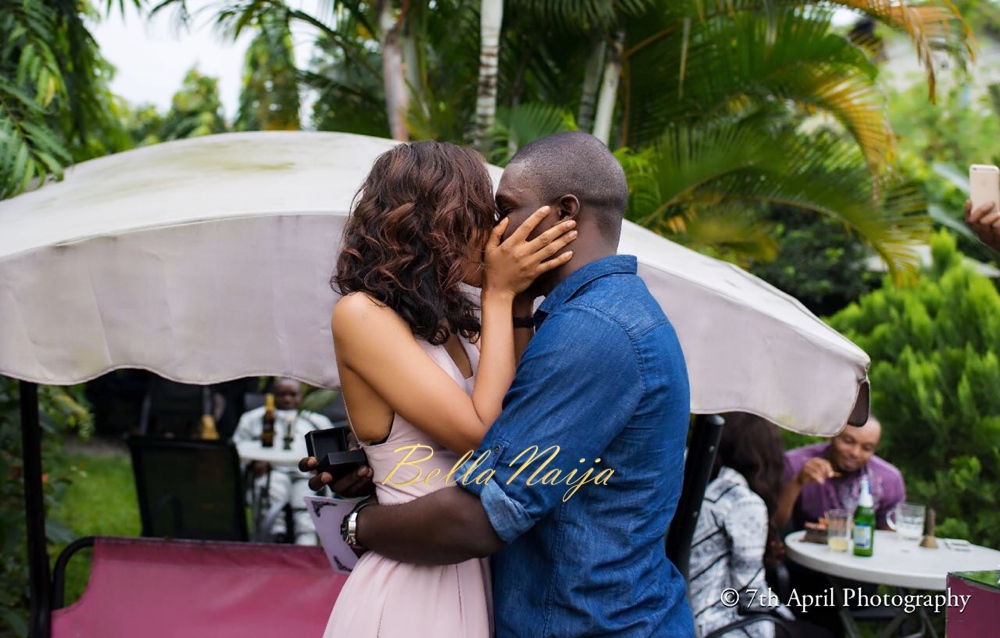 I was like "this one… whats her story" , So Ibitoru said she was in Lagos at the moment and would let me know when she gets back.
I followed up with my destiny a couple of weeks later, and Ibi had  finally answered me with "oya she's around" , she called her to meet her up when I was with her, immediately she walked in I was dazed, my heart literally skipped a beat and it just kept on pumping. After the introduction, Ibi and Amanda went into the toilet and the first thing I told my friend that "I'm going to marry this girl", we started dating soon after and its been one surprise after the other leading up to this moment and more.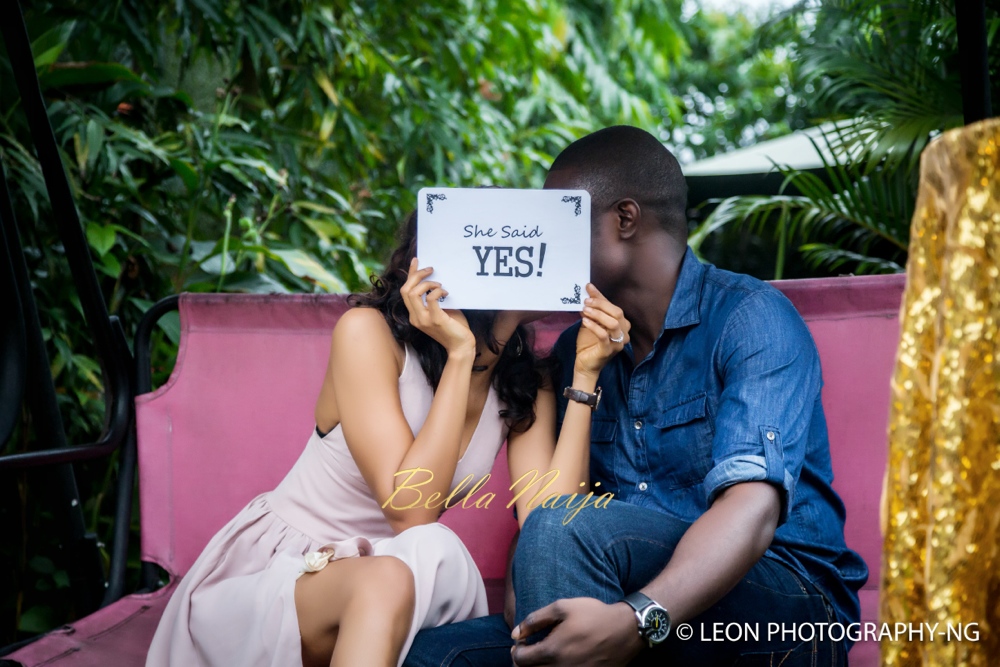 The Proposal
From the Groom-to-be, Michael
Leon was a photographer that she had worked with in the past and I had a meeting with him about my idea for a photoshoot proposal, we started bouncing ideas off each other in the coming weeks and in no time I had to get a whole project team for the perfect proposal the only goal I had in mind was to make somebody cry lol, but seriously our goal was to surprise her with a proposal she deserved.

From the Bride-to-be, Amanda
My friend Debby contacted me about doing a photo shoot for her dresses, she called me up to take measurements and even offered to pay for my hair to throw me off guard lol, she had this beautiful location booked for the shoot.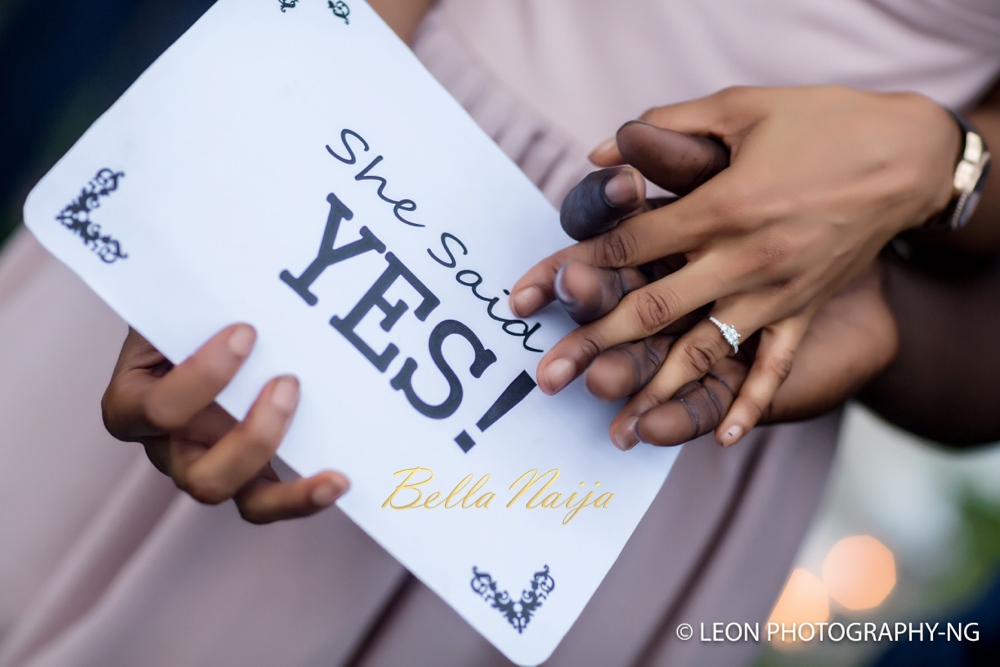 That morning my fiancé had told me that he would be traveling out of the state for work and I wished him a safe journey. I made my way to my friend's house after church so we could all head down down to the venue of our shoot. I met one of the photographers 7th April who told me the photo shoot was a wedding themed, we kicked off with love songs playing on the back ground, I was having fun doing my shoot, up until my friend gave me an iPad and said I should watch. In my head I thought I would use the iPad and play with it still for the shoot I was doing lol.
I started watching what was on it, and at first I was confused because I saw my fiancé, saying so many lovey Dovey things and I felt myself crying sheepishly.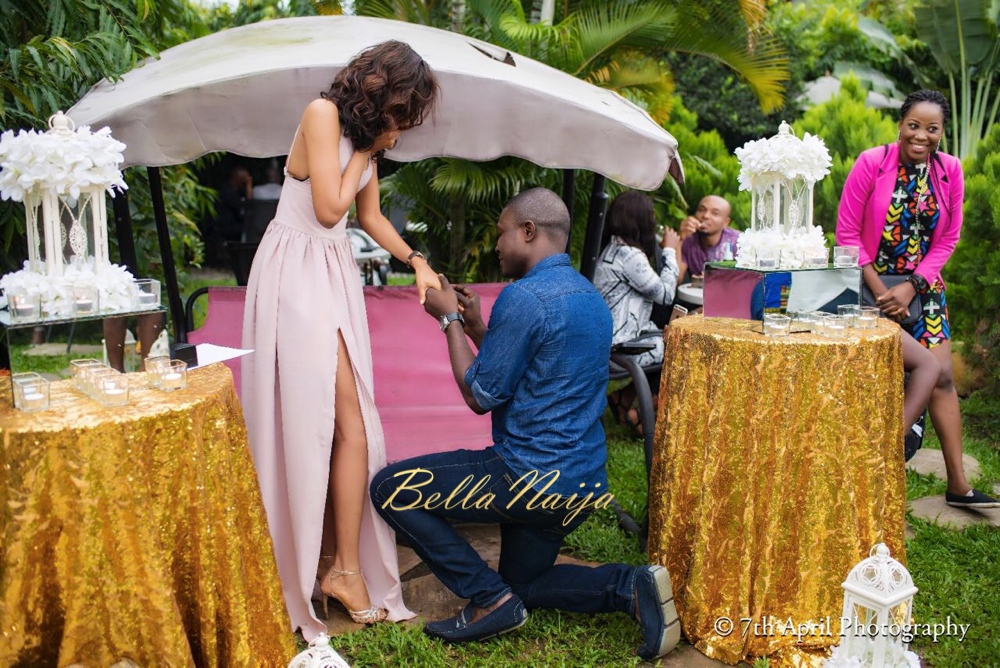 At this point I didn't realize that my family, his family and friends had already come out from their hiding places… I was so focused on listening to every word he was saying that I didn't even have the time to raise my head, because I was still trying to figure out what was going on. After I watched the video, I was tapped and Debby took the iPad from me and I saw fiancé, the same person that told me he was traveling.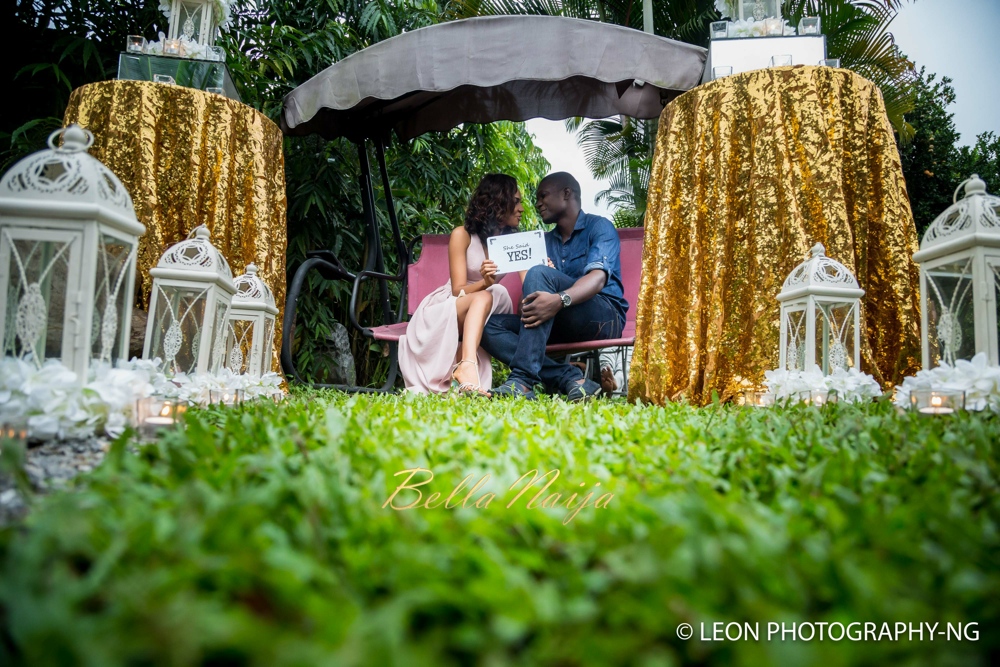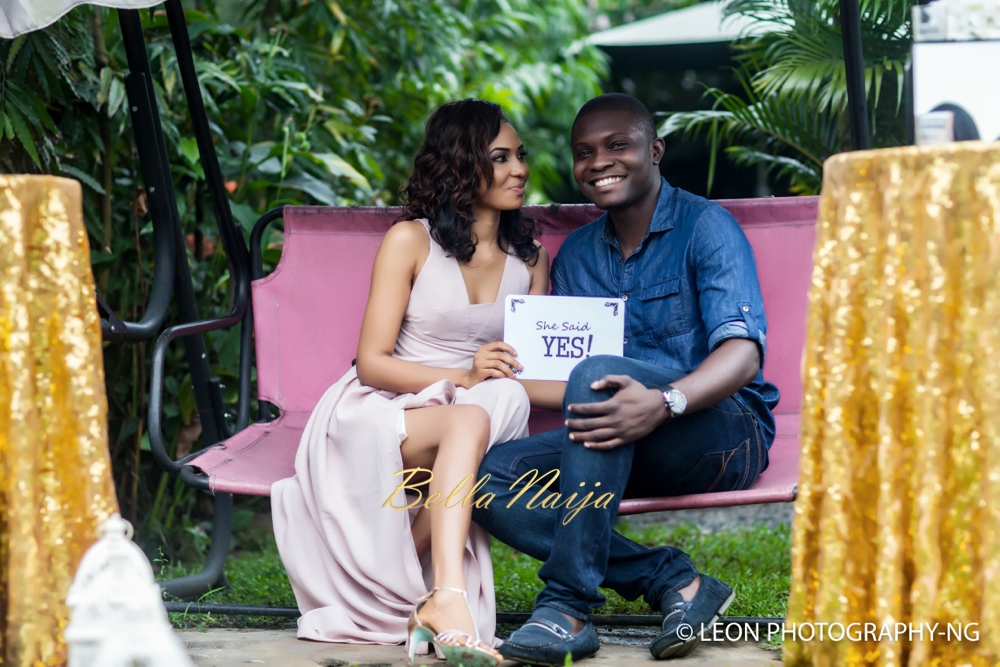 He then went on his Knees and he held up a prop in front of me which stated "will you marry me?", and he popped the question in front of both our family and friends, at that point I  just cried like a baby, I couldn't just express how I was feeling and he saw I was crying a lot he stood up and said baby please say yes!and so I immediately said yes!!! He was so nervous and I was left overwhelmed because I was shocked.
Credits
Photographers: Leon Photography | @leonphotgraphyng | 7th April Photography | @7thaprilphotograohy
Decor: Doxa Frederick Events | @doxafrederick_event
Event planners: My Party Planner | @mypartyplannerph | Pro Events Nigeria |  @proevents.ng
Dress: Satine Couture | @satine_couture