"Please root us on…we really love each other" – Lady Gaga on her Split from Taylor Kinney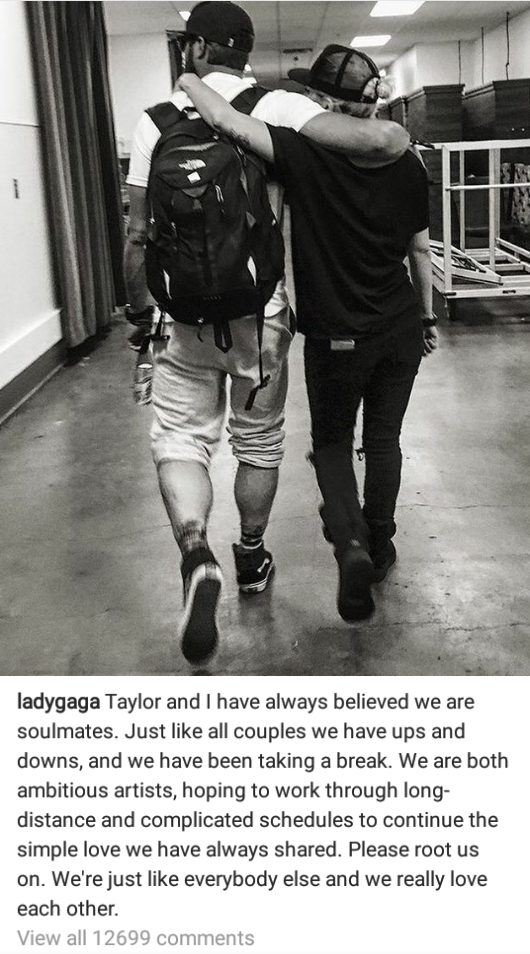 Lady Gaga has acknowledged the split from her fiance Taylor Kinney after the two have been together for five years. The pop star is however not loosing hope on their love and she described her and Taylor as "soulmates" and asked fans to "please root us on".
According to her, "we're just like every body else and we really love each other."
See what she posted below.