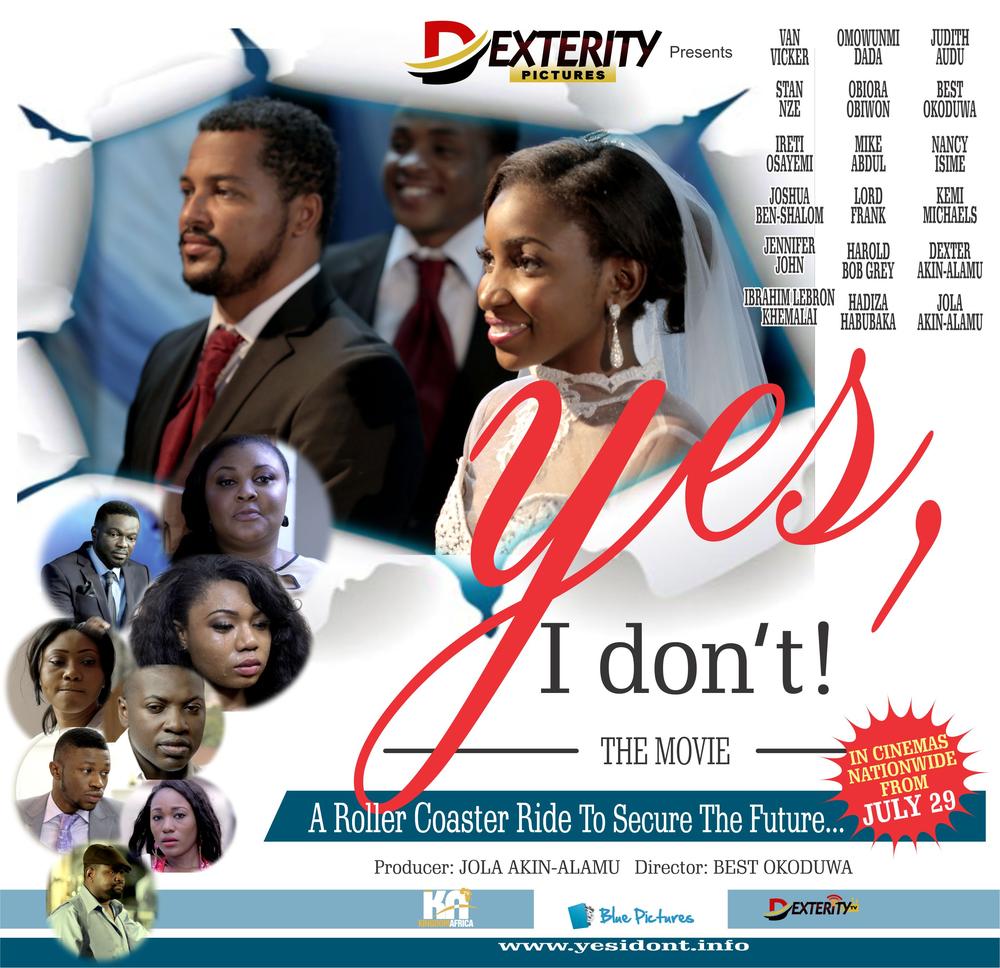 The Premiere for Dexterity Pictures' highly anticipated movie, 'Yes I don't' would take place this Sunday, July 24th 2016 in Lagos.
The movie has already been named as the most sensational Nollywood thriller of 2016 and it will start airing in cinemas from Friday, July 29th 2016.
The movie produced by Dexterity pictures owners of Kingdom Africa TV, DSTV Channel 345 was directed by Best Okoduwa and stars Van Vicker, Omowunmi Dada, Judith Audu, Ireti Osayemi, Nancy Isime, Stan Nze, Jennifer John, Mike Abdul, Lord Frank and others.
It's a romantic movie shot in Nigeria and Sierra Leone which profiles the characteristic nature of today's young unmarried men and women and their corresponding attitudes to committed relationships.
Her's a synopsis of the movie:
Van Vicker plays Terry: A perfect gentle man who loves Mayen (Omowunmi Dada) with everything that he's got. Seyi (Judith Audu), Sandra (Nancy Isime) and Anna (Jennifer John) draw inspiration from Mayen's relationship as they struggle through theirs with intriguing plots and sub-plots, that made those that have seen it dubbed it as historic, entertaining and refreshingly different.
Details for the Lagos Premiere are as follows:
Date: Sunday, July 24th 2016
Time: Red carpet – 5PM and Movie screening at 6.30PM
Venue: Silverbird Cinemas, Ikeja City Mall, Obafemi Awolowo way, Ikeja, Lagos.
Tickets: Regular N2,500, VIP N10,000, VVIP N50,000
To buy tickets for the Premiere please visit ticketsextra.com or Call/SMS/Whatsapp – 0805 155 1000
For more details on the movie visit our Facebook Page – Yes I don't Film | Website – yesidont.info
You can also watch the trailer here and the BTS Video here.
_____________________________________________________________
Sponsored Content