Watch the Trailer for "4-1-Love" starring Bovi, Lilian Esoro, Kenneth Okonkwo, Alex Ekubo & More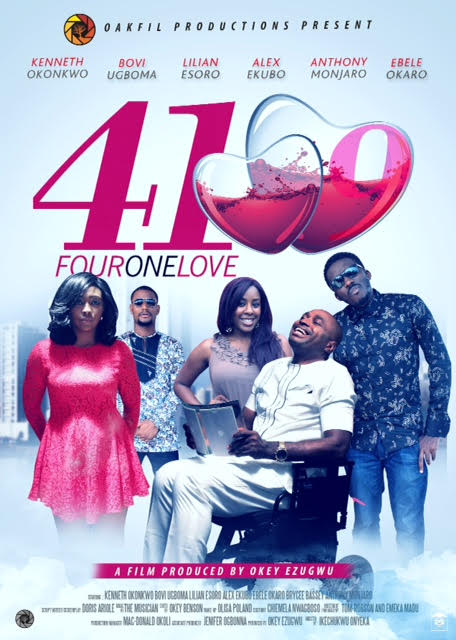 When a young lady's innocent online romance turns sour, her real-life boyfriend decided to wade in and use the unsuspecting man as a Cash Cow. Now, if you are duped of money it is called 419 but if you are duped of love, what do you call it? '4-1-Love?'
This movie is a must watch.
The movie has a star-studded cast that comprises of Kenneth Okonkwo, comedian Bovi, Ebele Okaro, Bryce Bassey, Lilian Esoro, Bobby Michaels and many others.
The movie was produced by Okey Ezugwu and directed Ikechukwu Onyeka.
It shows in cinemas nationwide from August 19th and is a must watch! A truly interesting film, '41Love' is filled with lessons on love, life and its consequences.
Watch the trailer below.