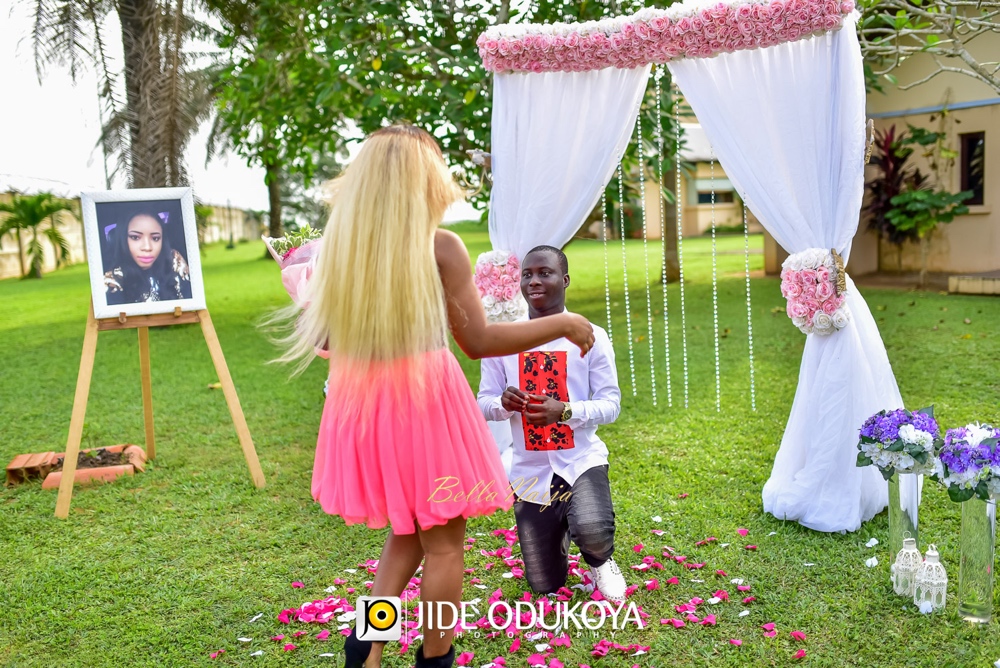 Ejike and Mabel met at a friend's daughter's birthday party in 2013 and since then their love story has blossomed. In the groom-to-be's words,
It was love at first sight and I guess it just happened naturally. Right from the first time I saw her at that party, though I was shy, I made the effort to talk to her and that was how the whole story started. She has been an amazing and wonderful part of my life as she brought a whole new definition of life to me.
With her birthday approaching, he decided to give her an unforgettable birthday surprise – to pop that special question in a very memorable way. Describing his bride-to-be as outgoing, lively and social, LoveBugs Proposals designed a flash mob proposal themed 'BURST OF COLOURS'.
Erik wanted a weekend getaway treat at a resort so the team decided on Epe Resort, where they crafted a flash mob proposal for Mabel on her birthday.
Ejike told Mabel the hotel had given her a free photo session with a photographer as her birthday gift and she dressed up believing that the shoot would happen at noon. While she was dressing up, LoveBugs created the ambiance, setting up customized frames on the proposal ground alongside a beautiful customized cake, bouquet, mugs, a gift box as well as a talking card with a voice note from Ejike.
They also had Ejike leave the room 'in search of the photographer', so he could wait for her on the proposal ground with the ring.
A few minutes later the photographer appeared on the doorstep to lead her to the 'location of the photo session'. Little did she know that she was being led to one of the most amazing experiences of  a lifetime…
THE PROPOSAL – Watch it all go down here! Video by Timmy Davies
Photography by Jide Odukoya Photography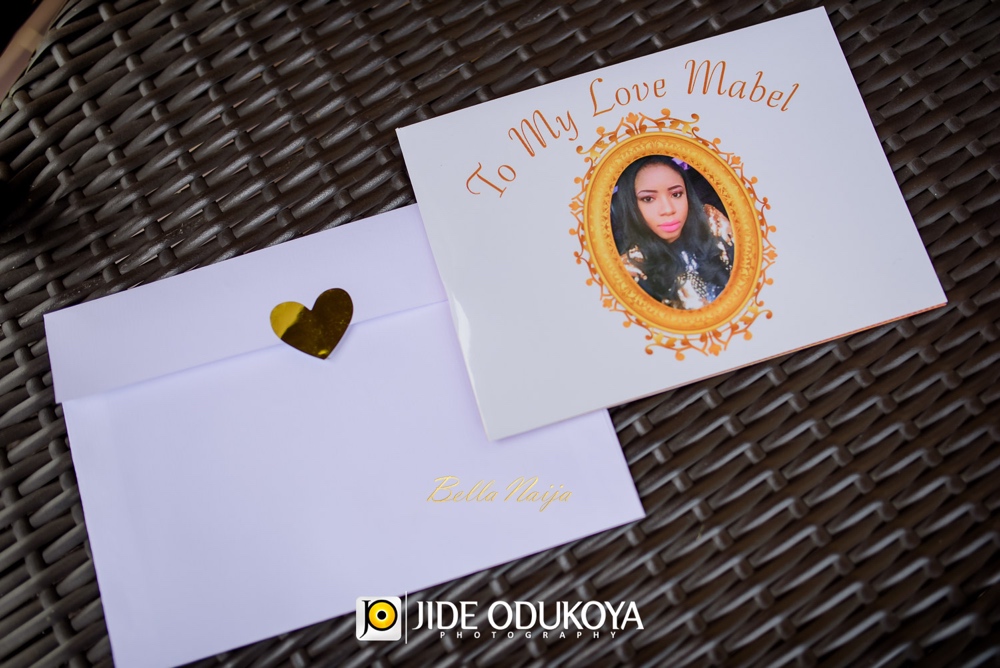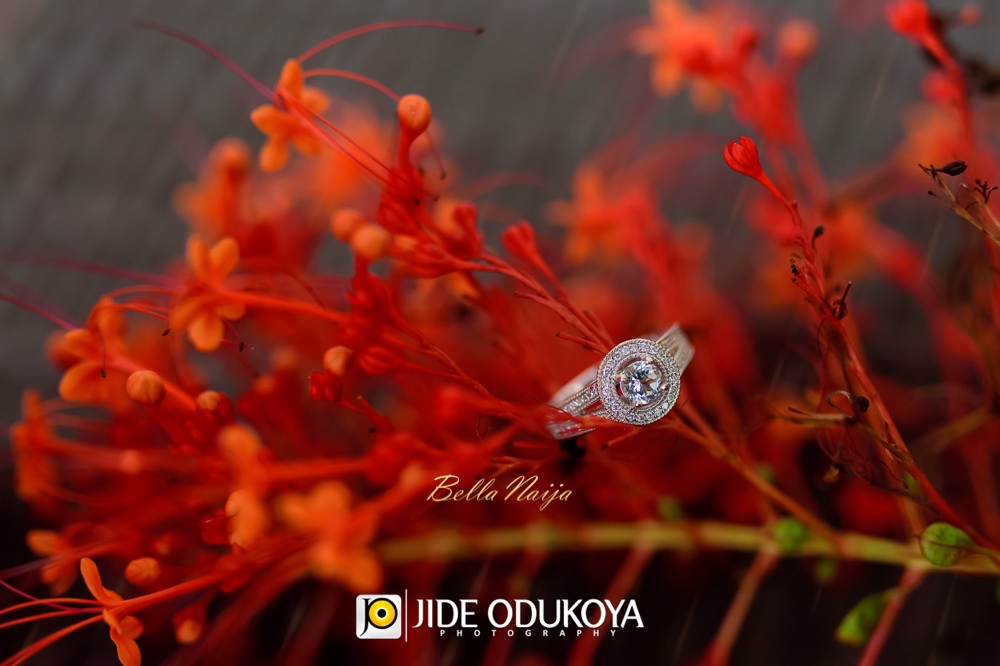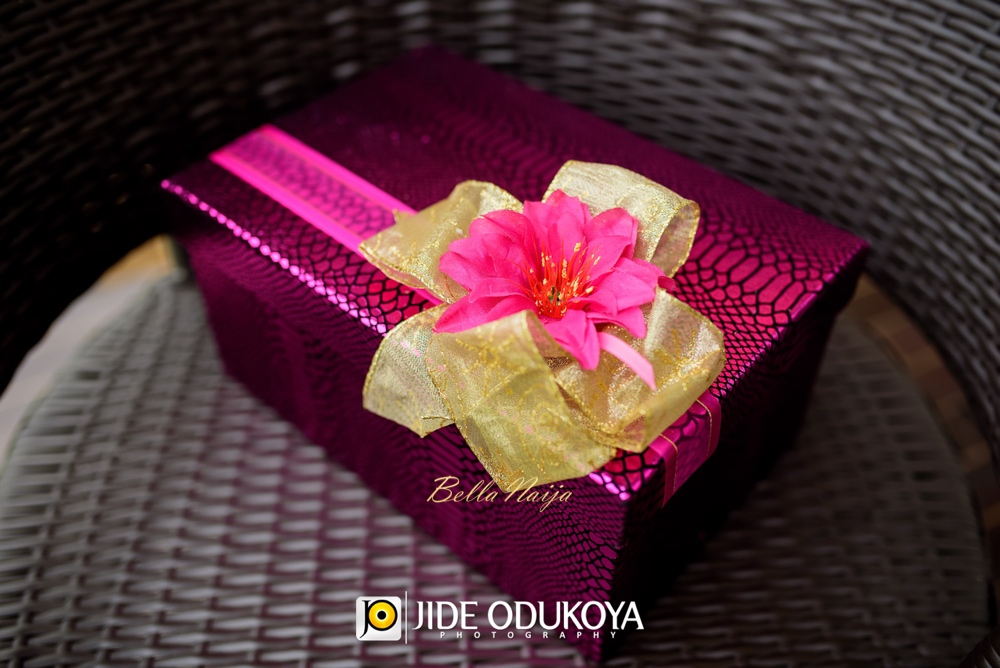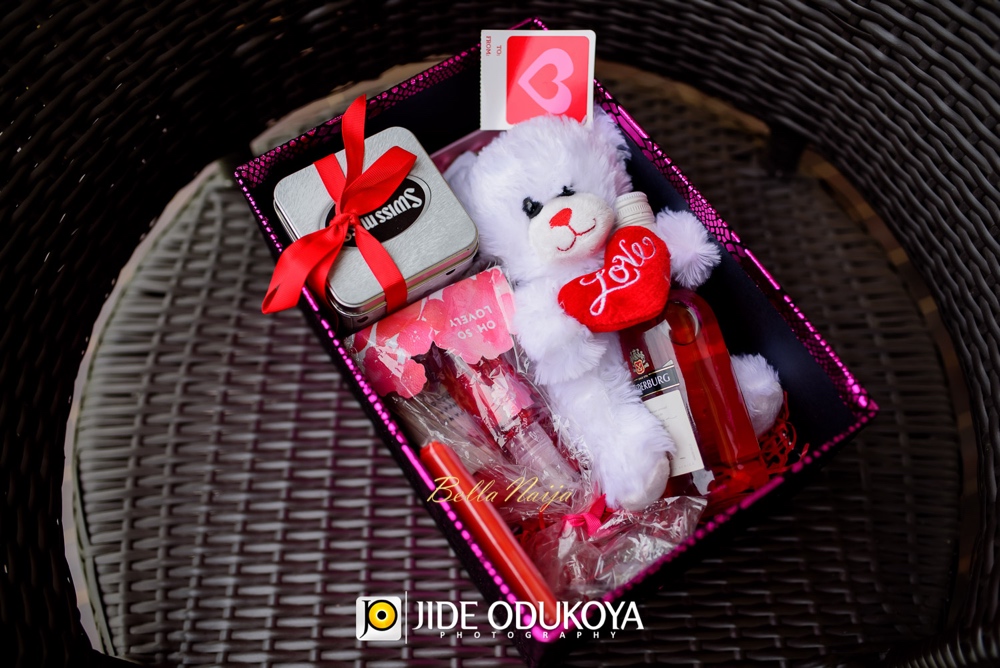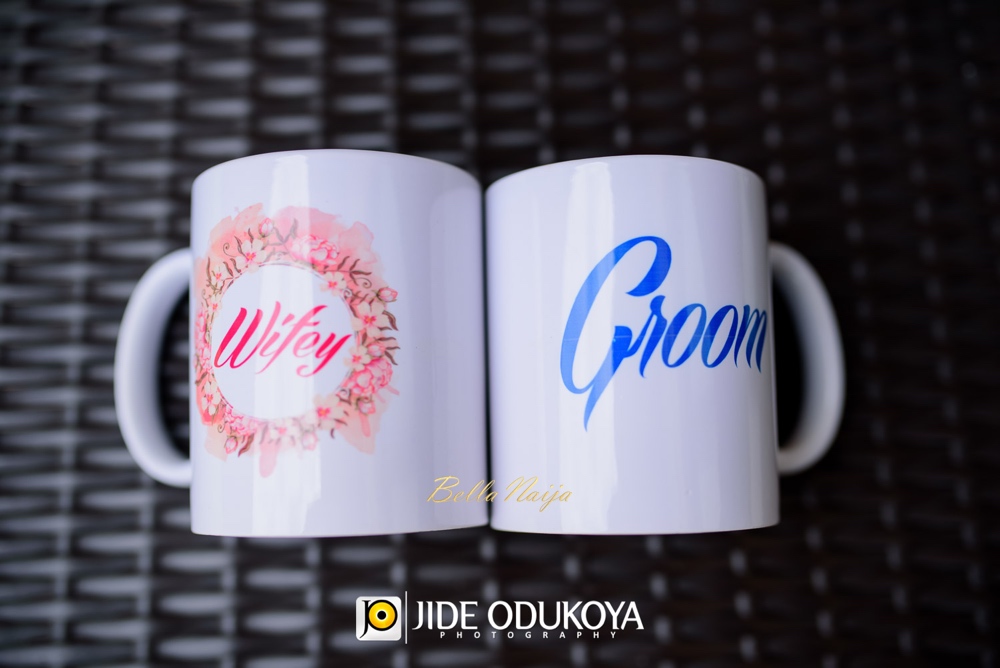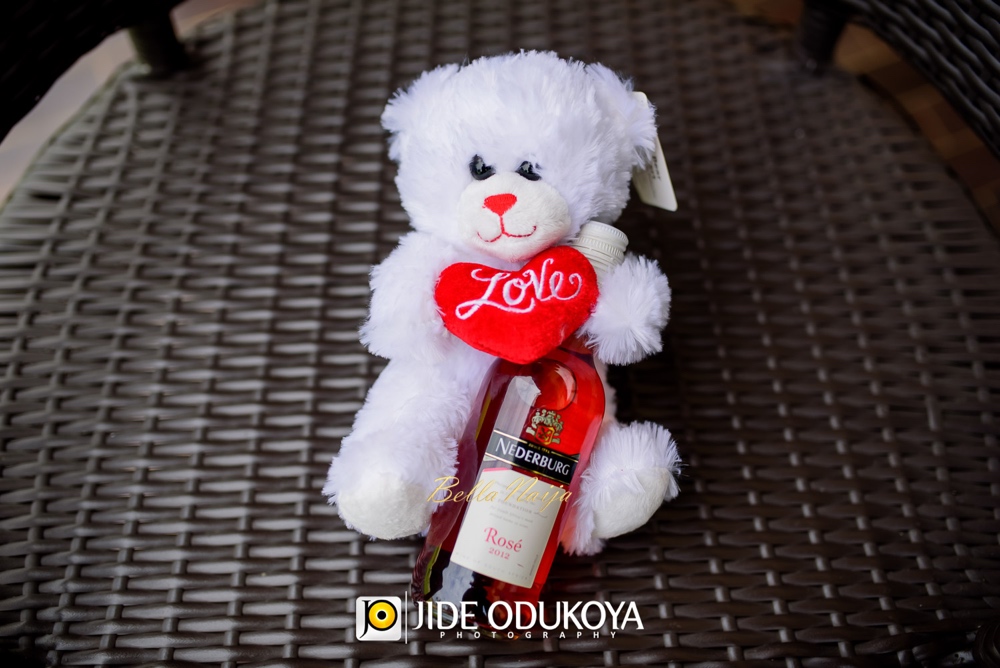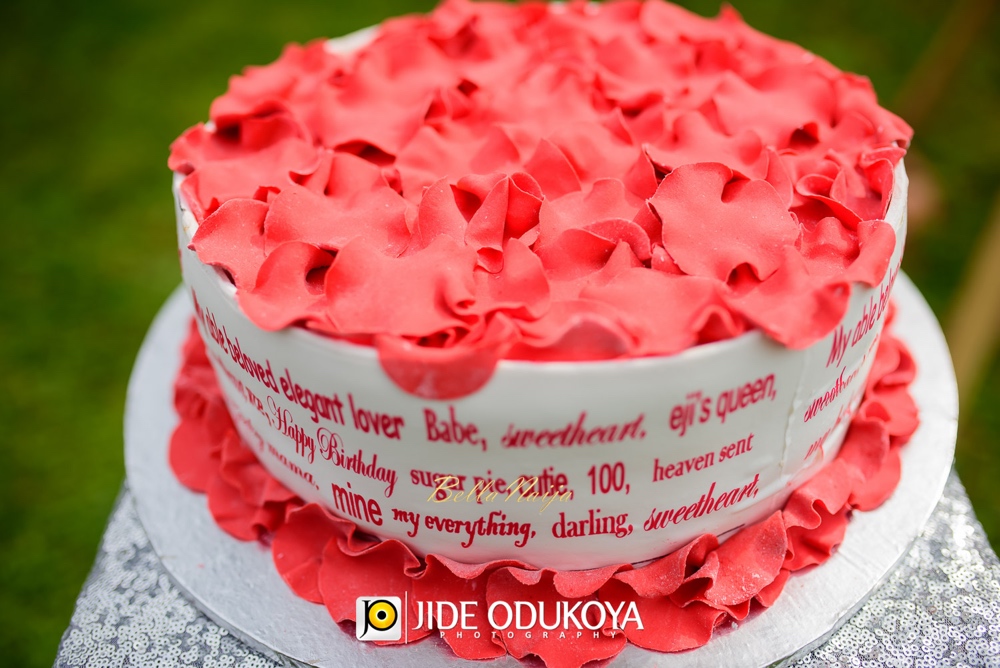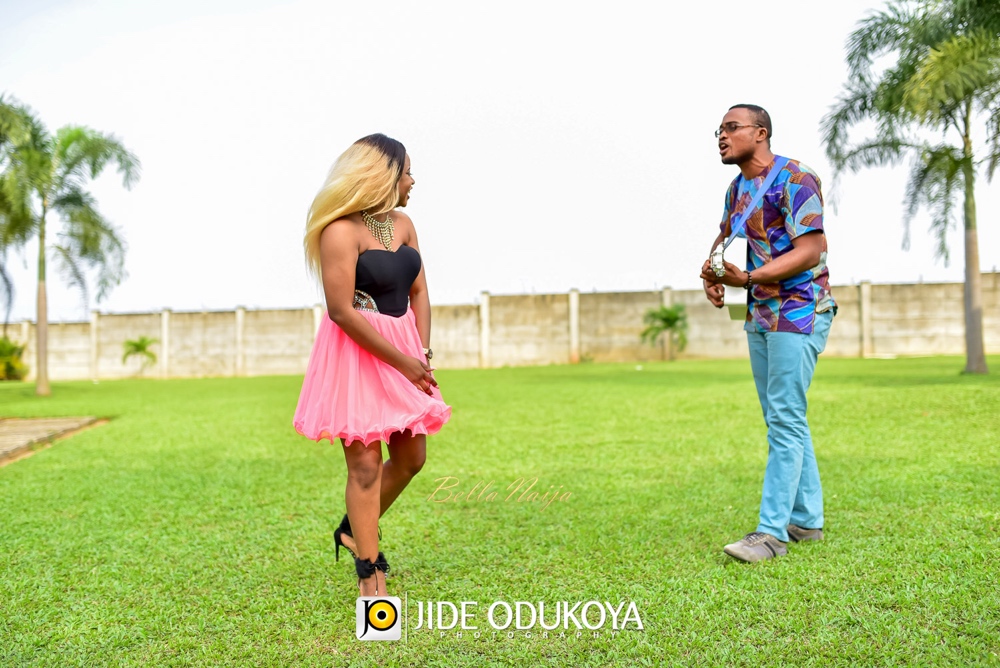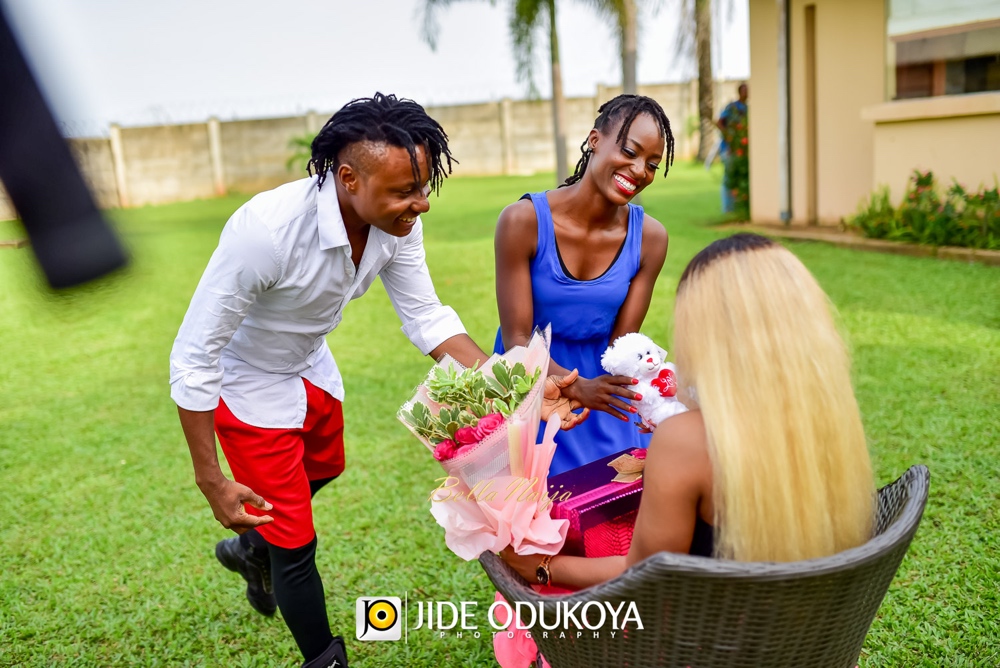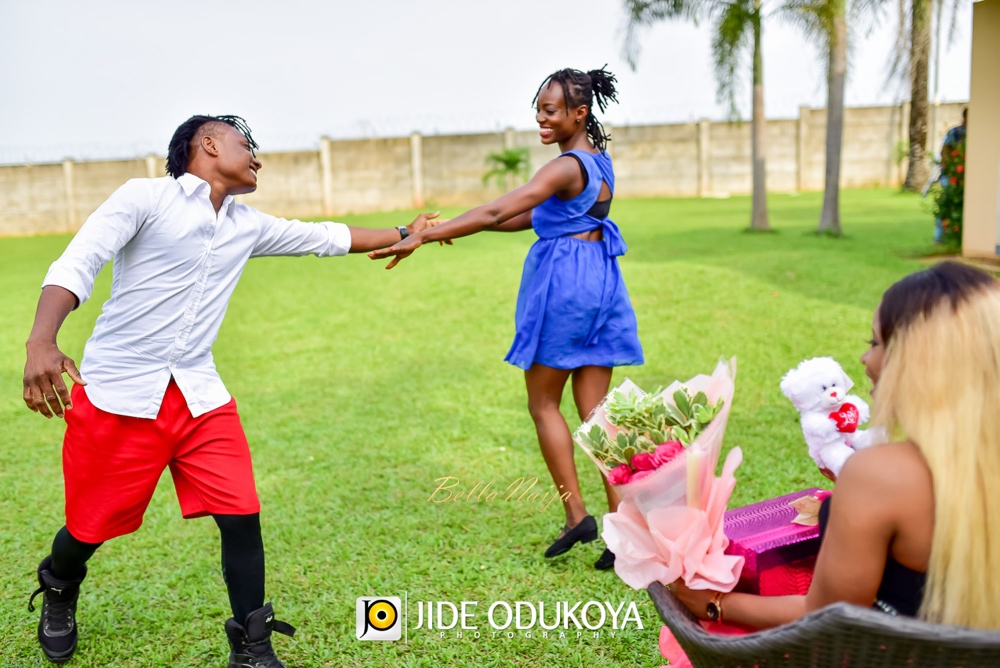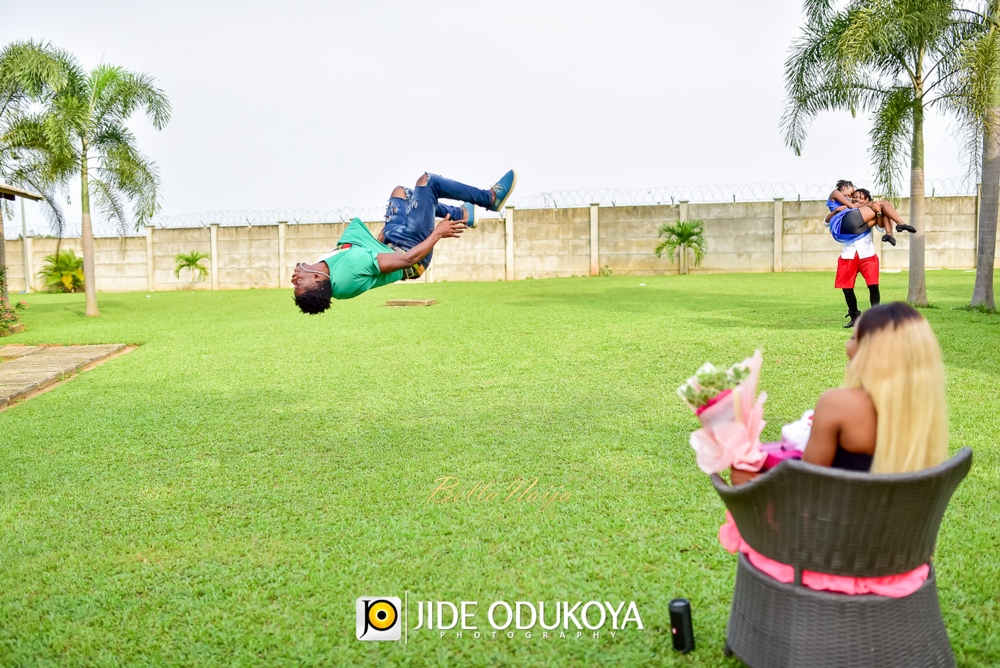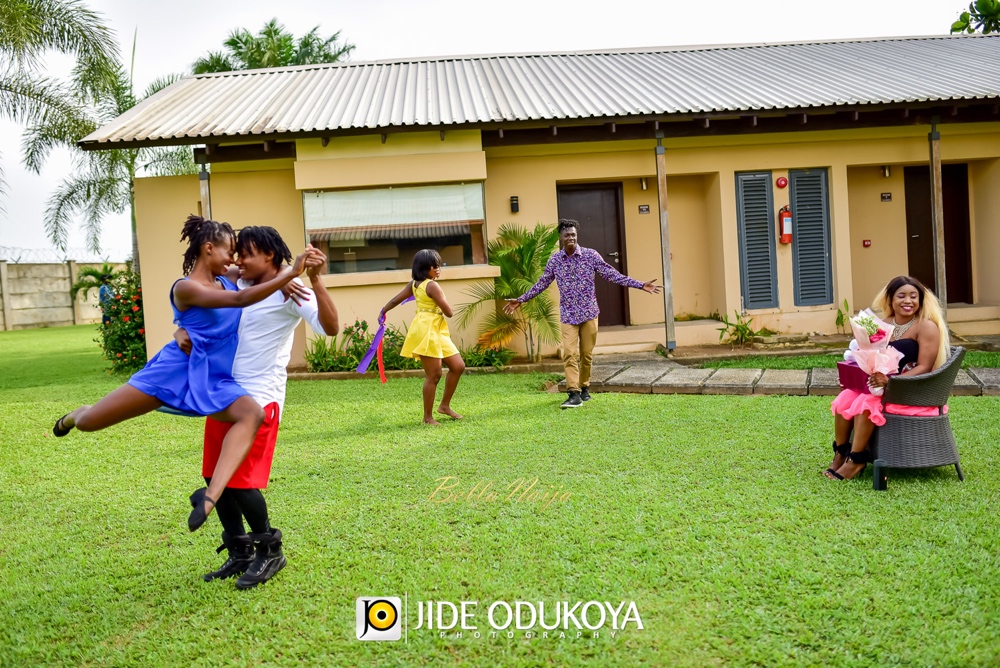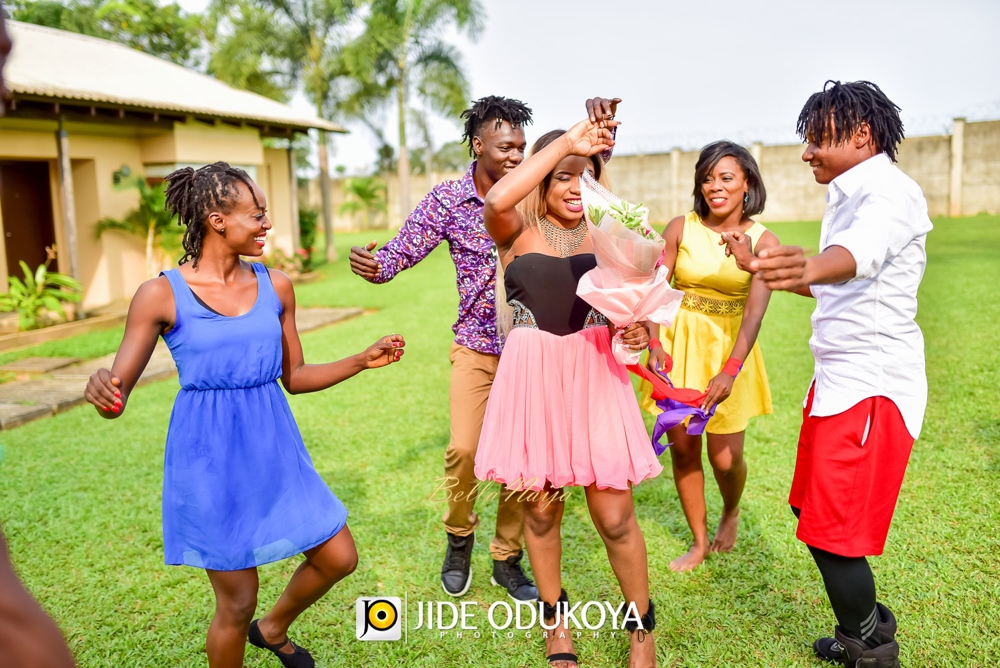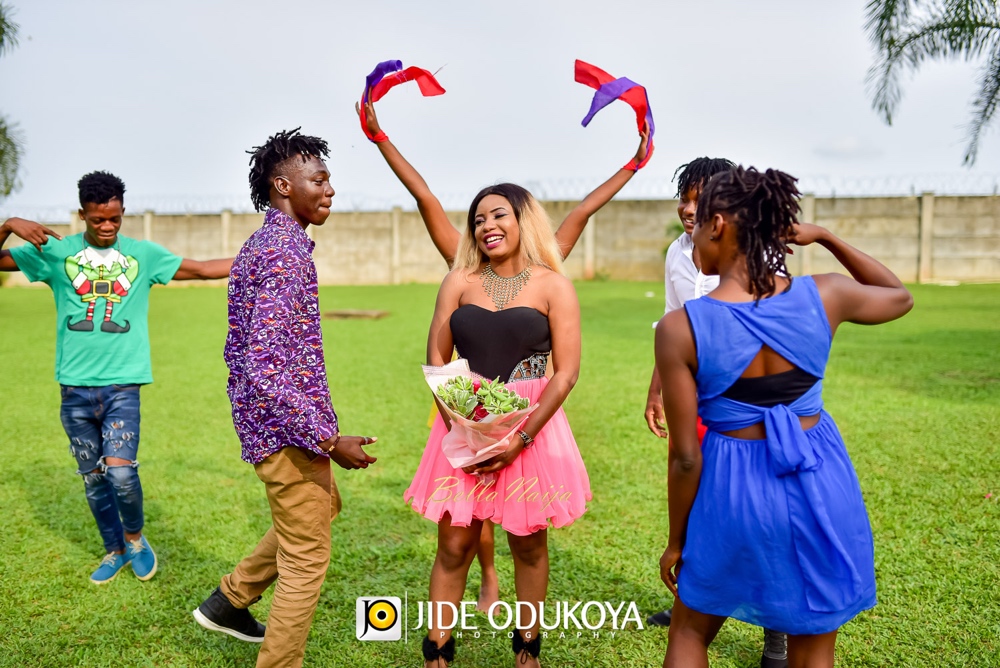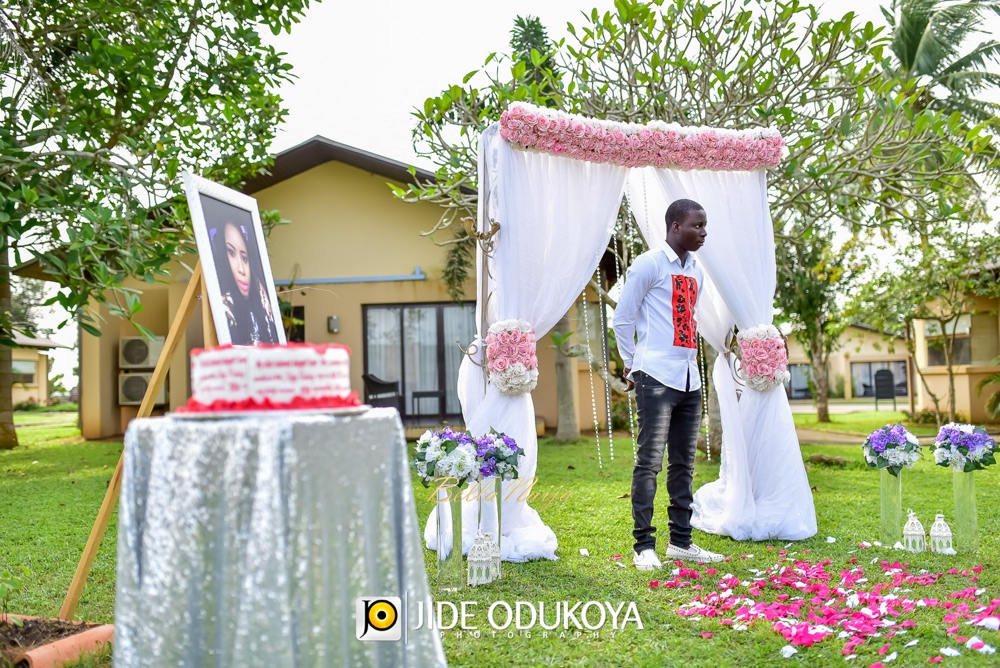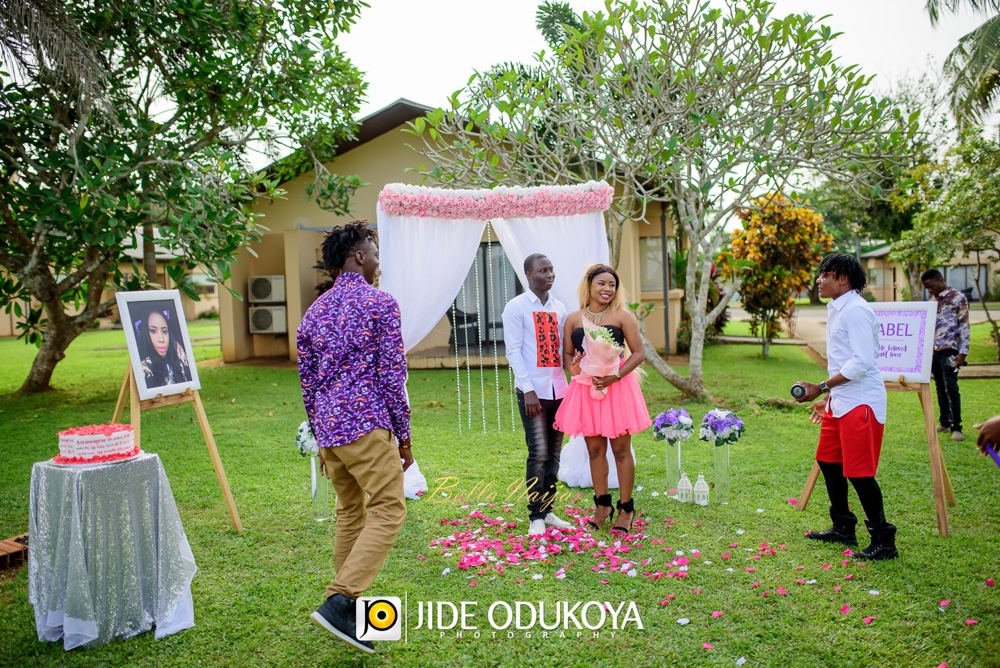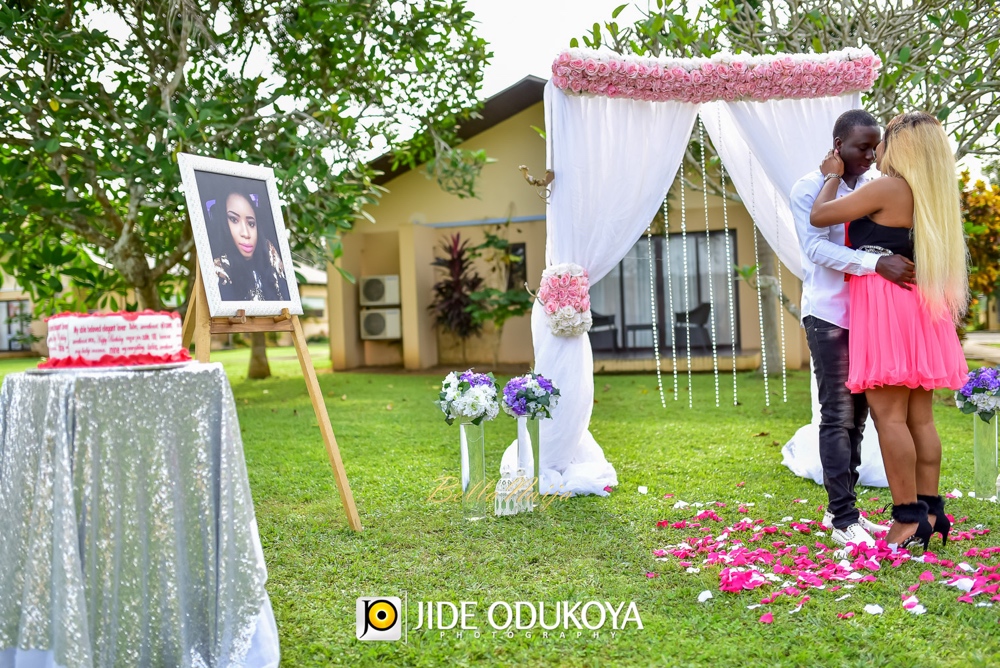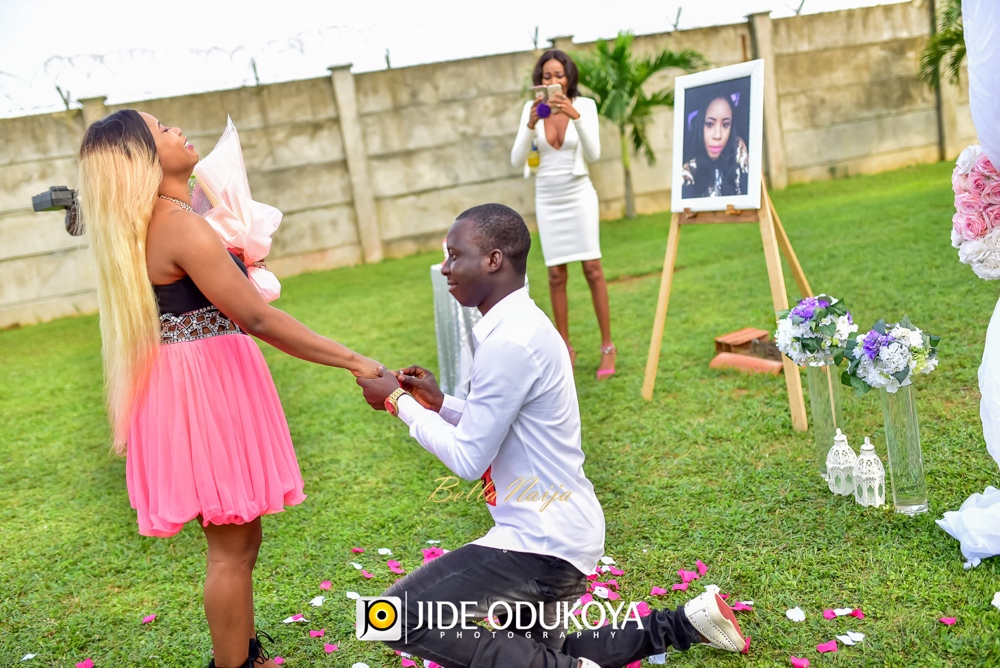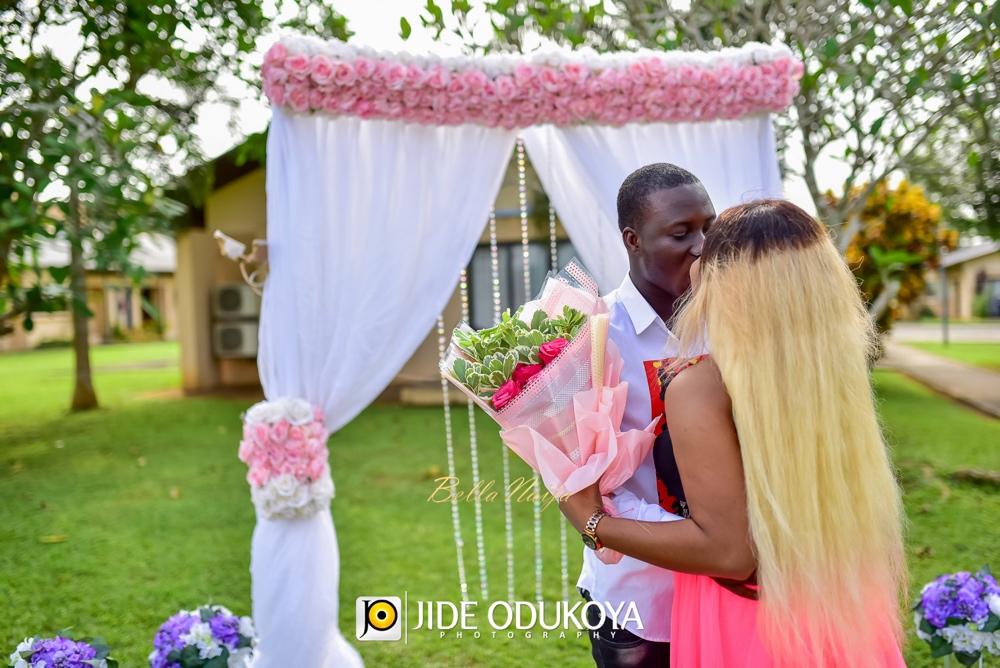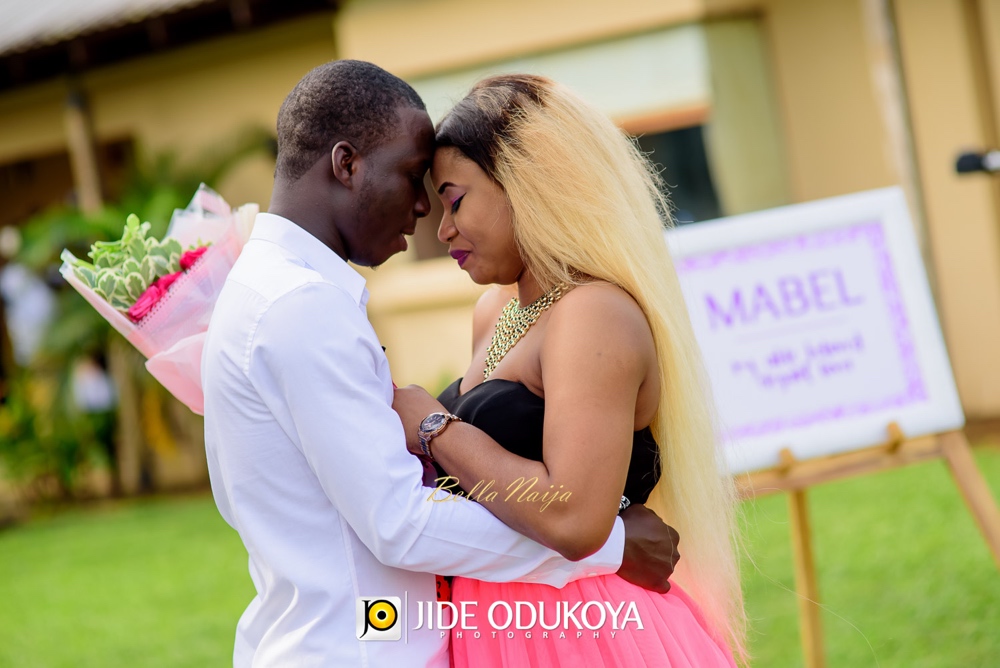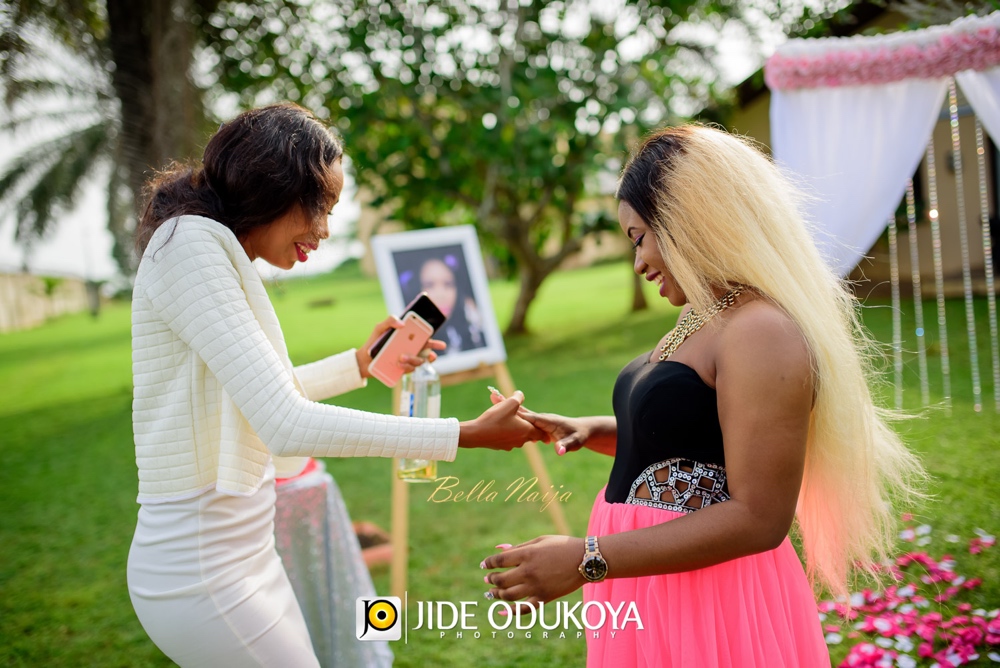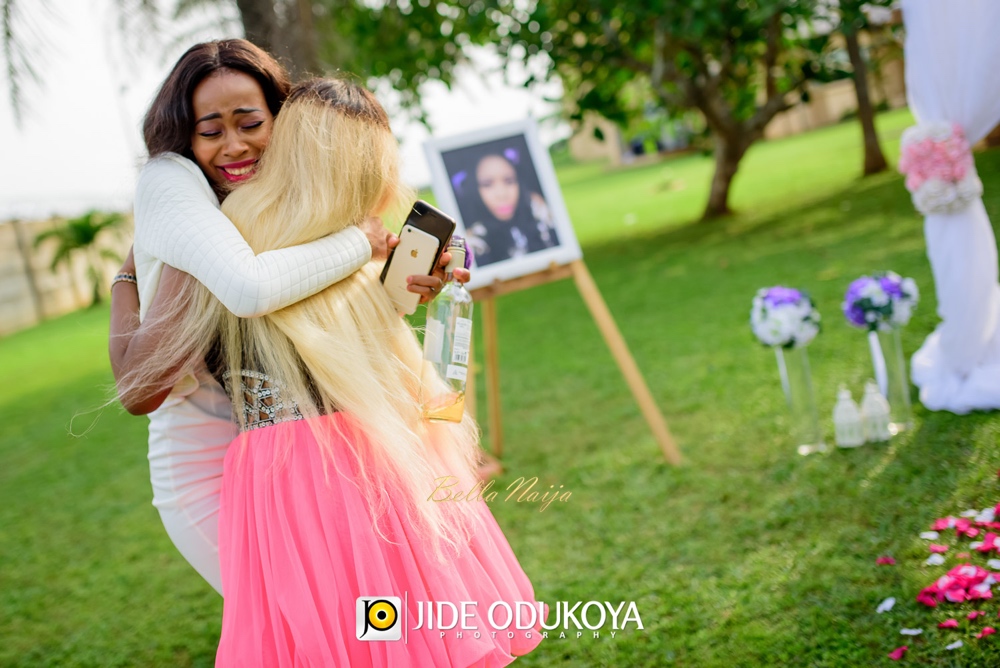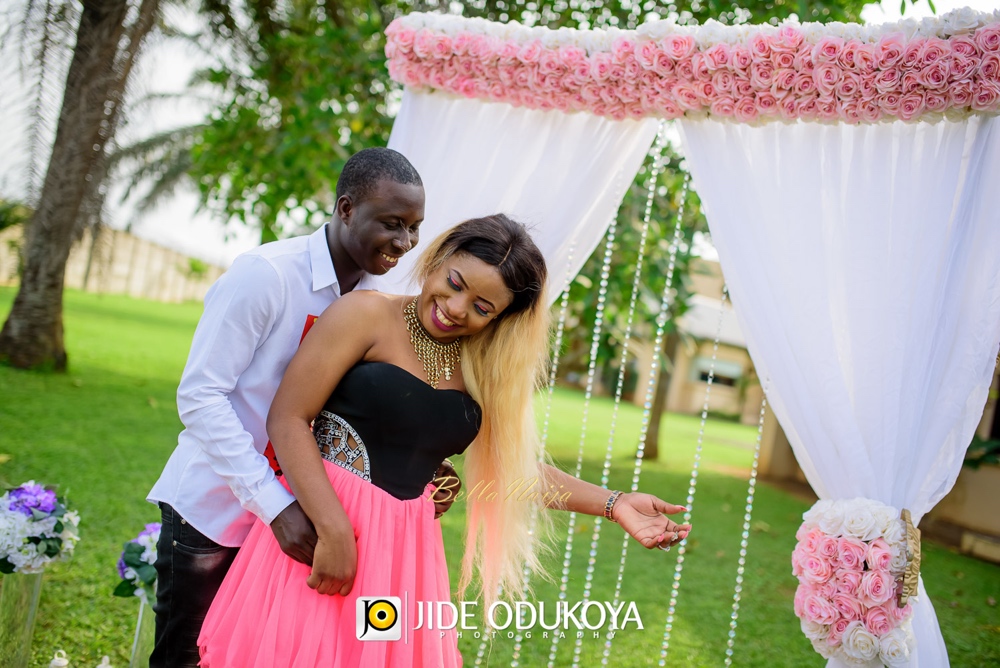 ***
Credits
Ring: Subzy Elesho Jewelry | @subzyeleshojewelry
Decor: Bidazeld Events| @bidazeldevents
Mugs: Little Daisies Shop | @littledaisiesshop
Dance Team: Hidden Language Dance Crew
Florist: Adela's Haven | @adelas_haven
Gift Box & Talking Card: The LoveBox Company| @loveboxcoy
Cake: Tulip's Patisserie | @thebiracialbaker
Frames&Printing: Images Kitchen|@theimagekitchen
Video: Timmy Davies Films |@timmydavies_
Photography: Jide Odukoya Photography  | @jopstudios
Location: Epe Resort |  @eperesort
Proposal Planner: @lovebugsng | 08086483999 | lovebugsng (at) gmail.com