Hi guys! So a while ago I got this beautiful 42 inch Smart TV. It was too good to be a TV I tell you, it cost a little above 200k at the time. I am a die-hard football fan and movie buff. My house became my viewing center and cinema. I wanted better audio than a TV could produce so I got a whooping 1500w surround sound system too. It was crazy, every weekend it was video games, English premier league with my guys or NETFLIX.
On this fateful day though, while watching football, this very high voltage came and ruined my sound system, smart TV and even the so called stabilizer at once.  I was devastated.
So my quest to fix my TV and sound system begun. I immediately took it back to the makers who promptly pointed out that my warranty had expired, more annoying was that they asked me to pay a fee almost equal to buying a new one. I tried a few repairers around. I went to some recommended place in Ikeja to fix the TV, this guy I took it to did not get back to me until after 3 months after paying 40k. He couldn't fix it, and he claims that he used the money to buy parts, and even had the guts to ask for more money. I generally just got tired of looking for a repairer.
One day, I stumbled on this company called "The Repair Shop" on Facebook, they are based in Lagos. I remembered my beloved TV so I called them up. These guys really surprised me. Let me give you the gist. I called them and spoke to their customer service agent. I explained to them what happened and they gave me a choice of taking it to their office or requesting for a pickup from my house so they could diagnose my TV and sound system. I opted for pick up and it cost N2000 based on my location. Next day, I got a call from their customer care telling me (1) what was wrong with the TV and sound system, (2) how much it would cost to fix them and (3) how long it would take to fix once I agreed. The cost was very reasonable so I agreed.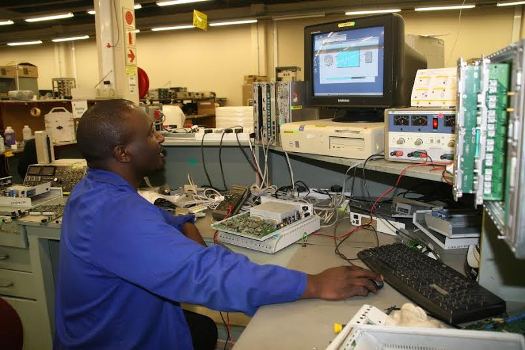 About one week later, I got a call telling me my appliances had been fixed and I could come pick it up or they could deliver it like they did initially. Out of curiosity, I decided to go pick it up myself. I was impressed. My TV and sound system were working perfectly. These guys are well organized, the receptionist was friendly and courteous. They explained their diagnosis and findings, basically, these guys don't beat around the bush, they have the right equipment for diagnosis, and if they can't fix it, they will say so and won't charge you.
Did I forget to mention they charged me less than some initial roadside repairers quoted?
I strongly recommend The Repair Shop. They fix a lot like I saw when I went to their office: Refrigerators, washing machines, file shredders, printers, laptops, phones all sorts of office and home equipment.
Here are a couple of pictures I took: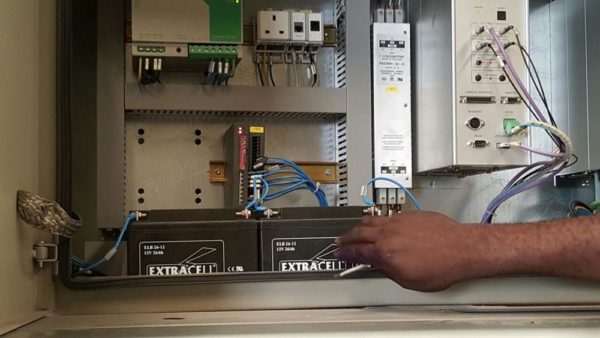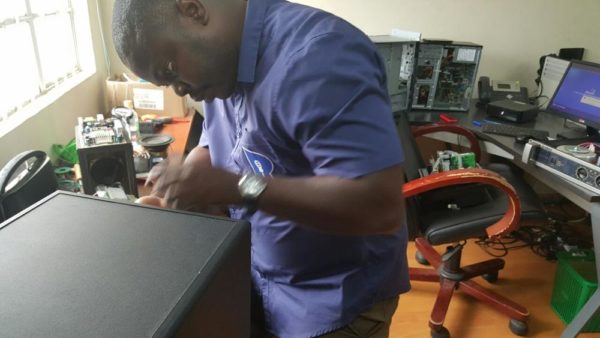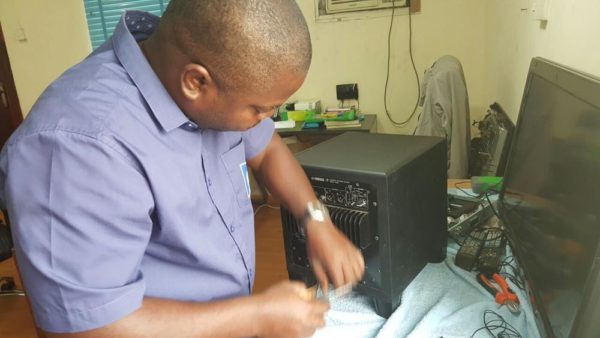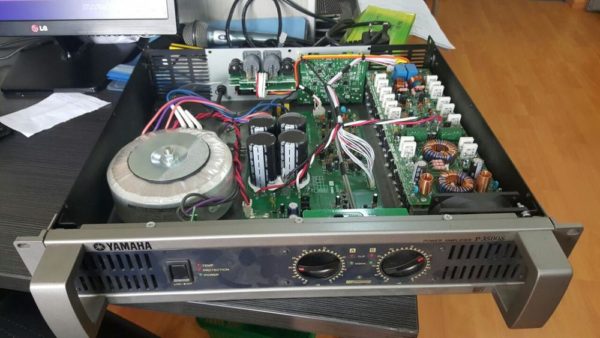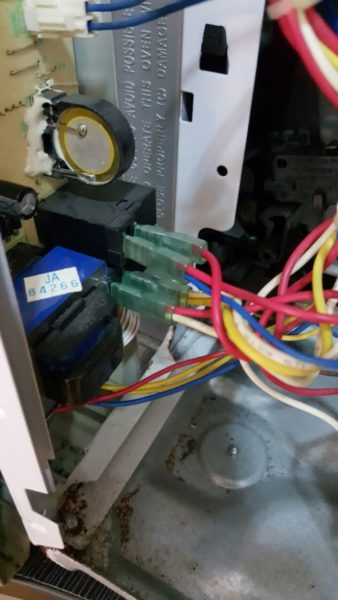 You can reach them on 08183282314 to get a free advice on your equipment or take it to their office for a quick diagnosis. You can call their customer friendly hotlines for enquiries: 08183282314, 08149577205.
You can find them at:  No 6, Oremeta Street, Off Ola Adesega Street, Oregun, Ikeja Lagos.
Oh guys, they have a website, visit: http://therepairshop.com.ng or www.facebook.com/therepairshopng or Instagram: the_repairshopng
Thank me later!
___________________________________________________________________
Sponsored Content