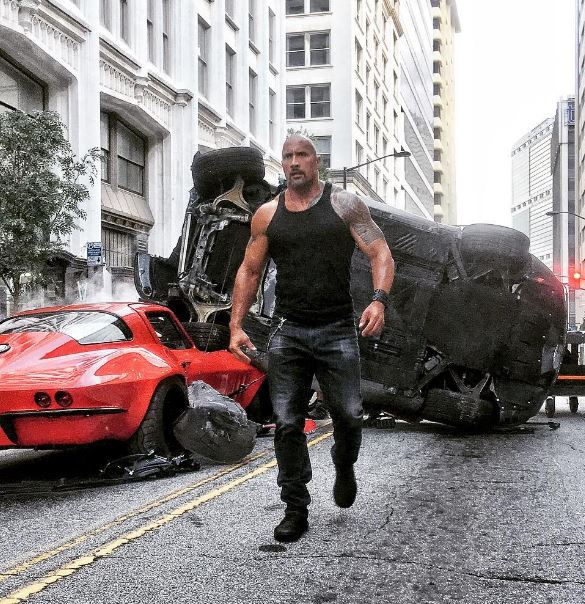 Star Actor Dwayne Johnson has come out to remind some of his fans that honesty is also one of his virtues – even when it's his co-stars he's speaking the truth about.
The cast of the Fast and Furious 8 movie includes Dwayne Johnson, Vin Diesel, Tyrese Gibson, Ludacris, Michelle Rodriguez, Kurt Russell, Nathalie Emmanuel, Lucas Black and Jason Statham.
The cast and crew of the movie are wrapping up production and Dwayne took to social media to promise fans a thrilling ride, heap praise on his female co-stars and call out some of his male counterparts for a lack of professionalism.
He posted this on Instagram and Facebook –
This is my final week of shooting #FastAndFurious8. There's no other franchise that gets my blood boiling more than this one. An incredible hard working crew. UNIVERSAL has been great partners as well. My female co-stars are always amazing and I love 'em. My male co-stars however are a different story. Some conduct themselves as stand up men and true professionals, while others don't. The ones that don't are too chicken shit to do anything about it anyway. Candy asses. When you watch this movie next April and it seems like I'm not acting in some of these scenes and my blood is legit boiling – you're right.

Bottom line is it'll play great for the movie and fits this Hobbs character that's embedded in my DNA extremely well. The producer in me is happy about this part?. Final week on FAST 8 and I'll finish strong.
#IcemanCometh #F8 #ZeroToleranceForCandyAsses
Photo Credit: Instagram/The Rock