Leadway Assurance takes innovative steps towards providing easy access to Insurance! Partners with Total Nigeria to make Motor Insurance available at Filling Stations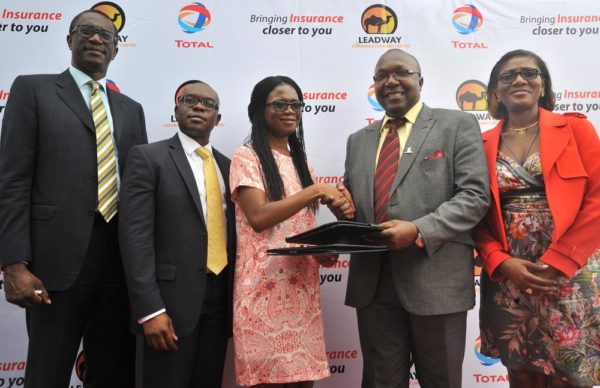 As part of the efforts to bring insurance (especially vehicle insurance) closer to Nigerians, Leadway Assurance Company Ltd., Nigeria's foremost and most trusted insurer yesterday entered into a partnership agreement with Total Nigeria Plc, a leading major marketer of refined petroleum products and services in Nigeria. The agreement allows for Leadway vehicle insurance to be sold at designated Total filling stations nationwide. Leadway is the first insurance company to have launched such innovative steps to bring insurance closer to Nigerians.
Speaking during the signing ceremony, which took place at Total mega station located at Mobolaji Bank Anthony way, Lagos, ‒ The Managing Director/CEO, Leadway Assurance Limited, who was represented by the Executive Director, General Business, Adetola Adegbayi emphasized that this partnership is a way of ensuring insurance penetration and easy access by Nigerians on the go. According to him, in the first phase of this initiative, Leadway's easy-to-use 3rd Party Motor Vehicle insurance recharge cards will go on sale at the designated outlets nationwide.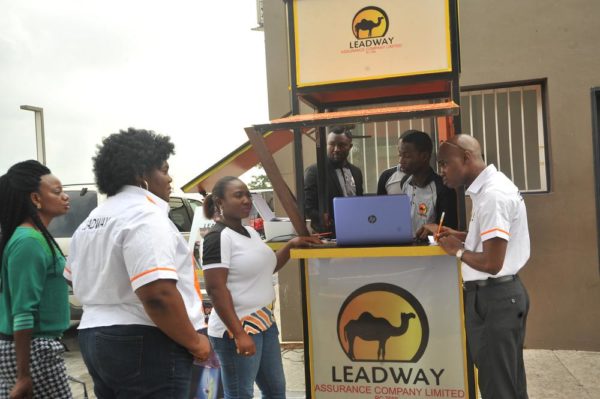 He stressed further that subsequently, these stations will not only be used as pick up centers for Leadway Assurance products, they will thereafter serve as collation centers for all insurance related issues such as claims processing., "as an innovation-driven market leader in the Nigeria's leading insurance industry, we are constantly seeking ways to make insurance products and services nearer, easily accessible and more convenient for our customers. We have developed our online infrastructure to provide real-time, online access and interaction for our clients.
"The partnership with Total reinforces that quest to further take insurance closer to Nigerians, whilst affirming our commitment to superior service delivery. Indeed, with this partnership, our customers, who are also consumers of TOTAL's array of products and services, would reduce their commuting time and cost to procure high value insurance products such as the motor insurance, at a single location."
In his speech, Jean-Philippe Torres, MD, Total Nigeria PLC who was represented by Muftau Balogun,Territorial Sales Manager (North), Total Nigeria Plc said the company is honoured to sign this agreement with Leadway because it makes Total Plc the first filling station to offer such service in Nigeria: "We are proud of the partnership with Leadway Assurance, a dynamic organization, who shares our values of integrity, innovation, and superior service delivery. This is an association of caring brands.
See more photos from the event: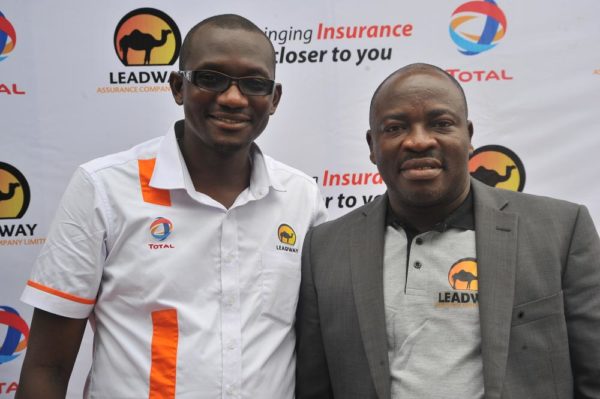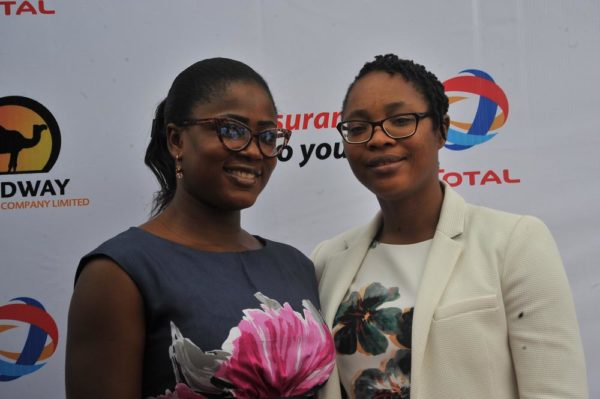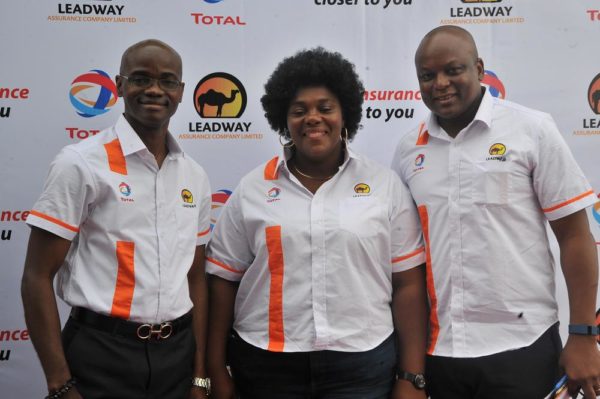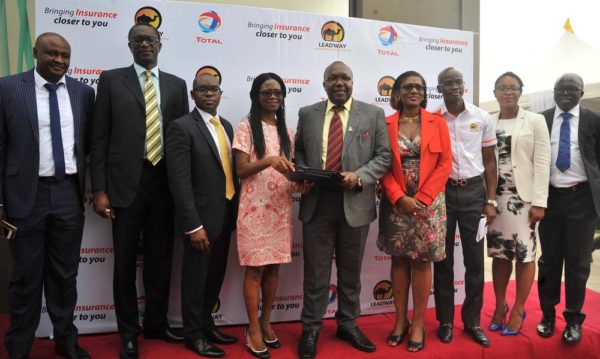 _____________________________________________________________
Sponsored Content