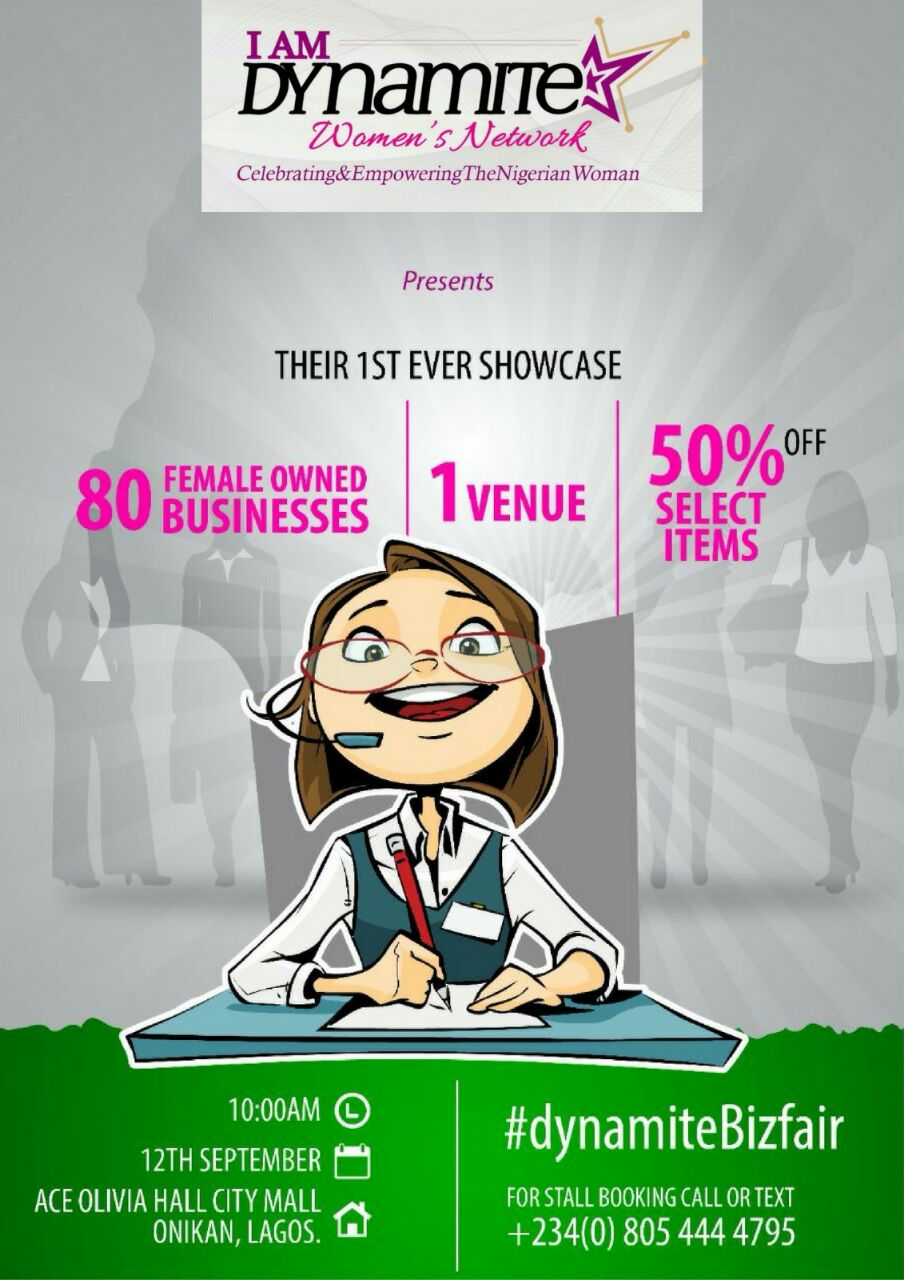 Founded By On-Air Nation Builder Titi Oyinsan also known as TeeEyeTeeEye from Inspiration Fm.
The aim is to build a network of Female Entrepreneurs who will Celebrate, Educate and Support one another and contribute to the wealth of Nigeria.
The Former Model, actor and Popular Radio Host Of Inspiration FM Lagos Tea Break Show, will network with over 80 female entrepreneurs at the Ace-Olivia Hall, Pent House of City Mall Onikan Lagos.
A special Twist to this business fair, involves the fact that each entrepreneur will be given a chance to take the stage and share their entrepreneurial Journey, which is different from similar business fairs in Lagos.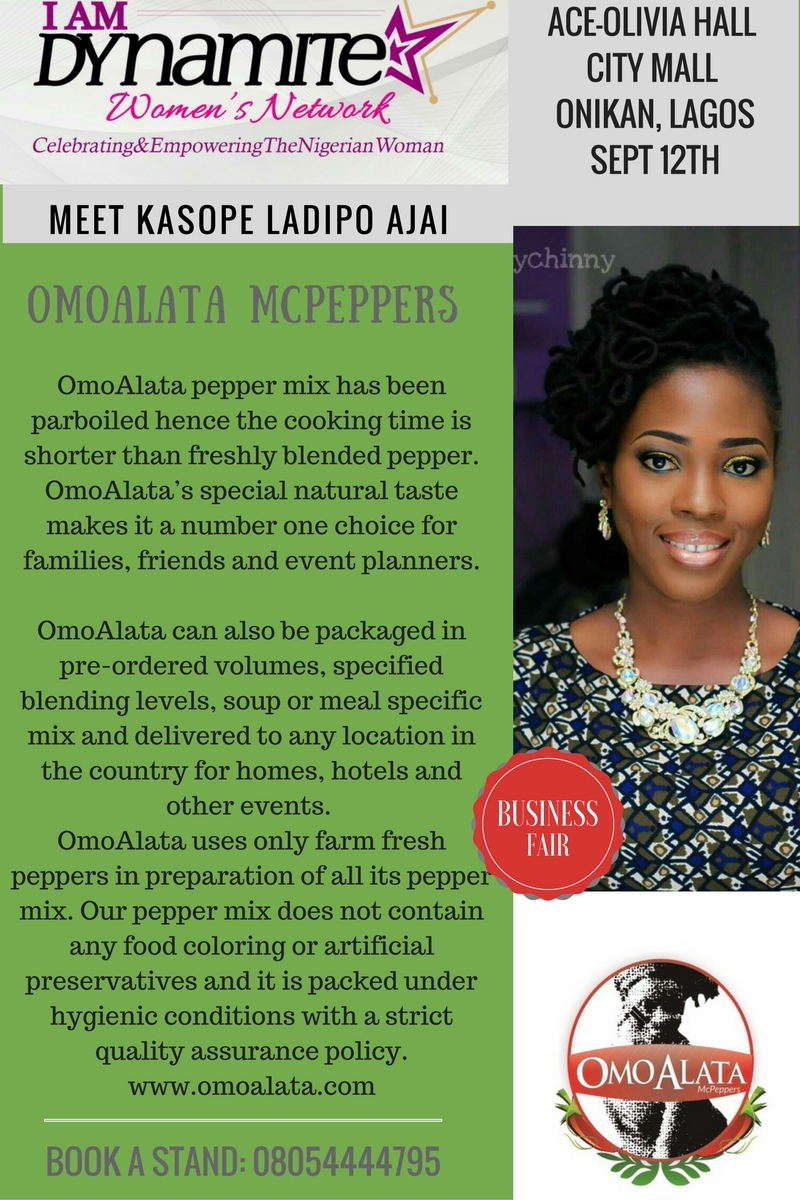 When asked Titi mentioned enabling the Female entrepreneurs enjoy future SME development training courses and Grant opportunities, that have been promised by Various Financial institutions who will partner with the women's network that has grown over 5 years of hosting Naija Women in Business Radio Show on Inspiration FM.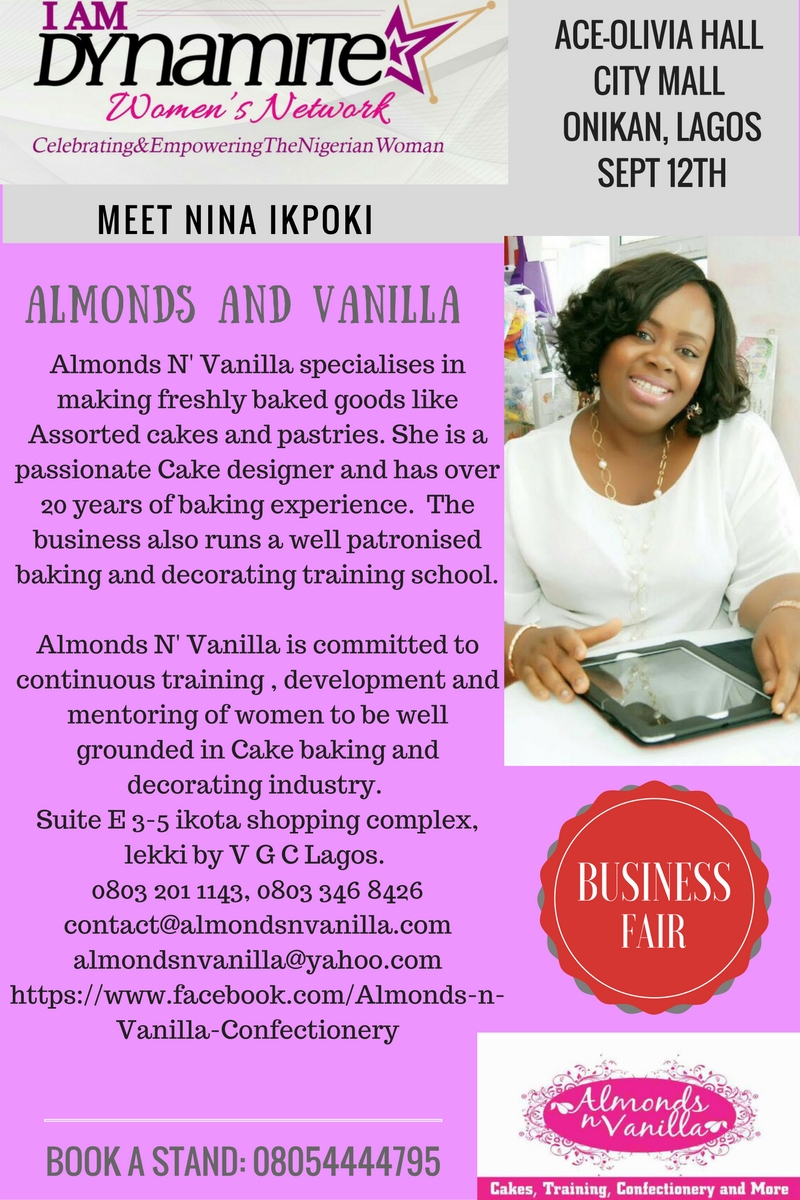 For Corporate and Regular Stand bookings, kindly contact via Sms 08054444795 or Email your Company Profile and Info to [email protected]. This is open to all Female Entrepreneurs and Women Focused brands.
Date: Monday, September 12th 2016
Time: 10AM
Venue: AceOlivia Hall CityMall Onikan , Lagos.
Follow us on Twitter and Instagram @iamdynamiteWN – @iamdynamiteWomensNw
Partners for this event include Olori Supergal, AceOliviaHall, TheSheet.ng, TW Magazine, Exquisite Magazine, Black HutMedia and MediaGuide.
Titithedynamite is also building other networks under the IAmDynamite Brand and is hoping to sponsor 30 girls Under the Age of 12 to school for the Second time with N30,000 contribution per child.
If you would like to join the #IAmDynamite Network Of Givers visit www.iamdynamiteng.com for more info.
_____________________________________________________________________
This content has been published for free as part of BellaNaija.com's commitment to youth, education, healthcare and community development as part of our corporate social responsibility programme.