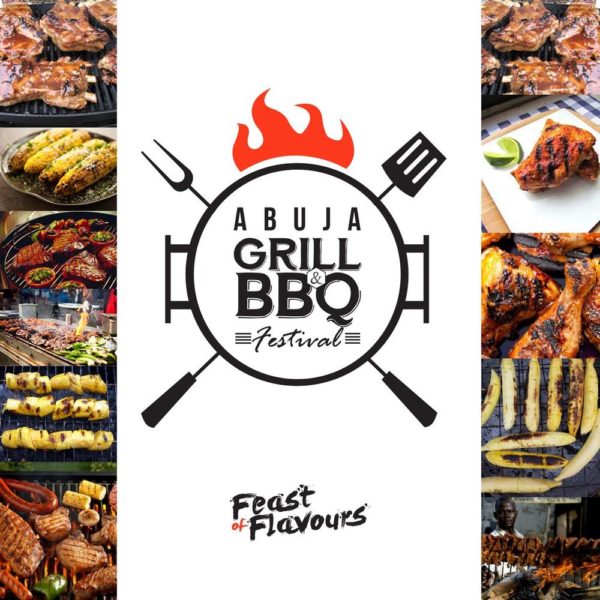 The Grind is back at it again. After successfully wowing us with the Lagos Grill and BBQ Festival they are set to unleash the Abuja Grill and BBQ Festival on the 1st of October, 2016 to coincide with the 20th Anniversary of the brand- The Grind. The Grind is an all-round entertainment brand majoring in Grill and BBQ events mixed with music, culture in a fun filled matrix, spearheaded by The Grill Master Grind; Francis Ebie.
This year the organizers have made it easier to participate by increasing the slots available and also making it more affordable for  new vendors
Last year's vendors include:-  Shirley's shawarma, Rebhan grills, Barkono grills, Jalapenoes grill, Le Rouge chef, Grill party, Grills in and out, Grind grill, Sean B bbq, Japhar grills, Tree house grills, Frank prime hotdogs etc
The year's event will also feature these top food vendors from across the nation's capital, new entries and top bbq houses from Lagos etc,  giving the guests a wide variety to choose from and savour. For Vendors/Exhibitors, it's an opportunity to market and explore the opportunities the festival brings, with the gathering of grilled food lovers and also promotes the grill and BBQ culture, as well as their own businesses, showcasing their unique and different styles of grilling poultry, seafood, meats, fruits etc. In other words, "this is their own exclusive trade fair!",
The Abuja Grill & BBQ Festival will hold at the exclusive and prestigious, Harrow Park in Wuse, and this destination will be transformed into a summer style festival with gazebos, comfortable seating areas, bars, cocktail tables and a big stage for the performances. There will be an entertainment host who will keep people entertained and keep the momentum going during entertainment intervals.
Date: Saturday, October 1st, 2016
Venue: Harrow Park, Wuse, Abuja
''I will say just one last thing. The coming Abuja Grill and BBQ Festival 2016 is going to be the Lagos Grill Festival on steroids. Double the fun, Double the musical artistes, A double dose of everything! I can't wait to reveal all the surprises we have planned for you all!'' Francis Ebie concluded.
We would like to thank our 2015 Abuja grill festival supporters; Pepsi Nigeria, Jack Daniels,  Rosebud Hotel, Easy Taxi, I_Blend services, Castle Milk Stout, Redds, Play Lounge Abuja, Cool FM, Multichoice, AIT, Raypower, Abuja Eats, Day & Night, Foodafricana, STV, iBrandNaija and Pulse,tv.
If you want to have a feel of last year's event, please click the link below or follow on any of our social media handles
Click to watch last year's festivities in Abuja :  https://www.youtube.com/watch?v=gCYt0UxePOk
For Sponsorships, partnerships, registrations and enquiries contact
The Grind:  +234 803 333 3518|+2348064535579| [email protected] |www.abujagrillandbbqfestival.com
Social media
Facebook: https://www.facebook.com/abujagrillfest/
Instagram: www.instagram.com/abujagrillfest
Twitter: www.twitter.com/abujagrillfest
_____________________________________________________________
Sponsored Content