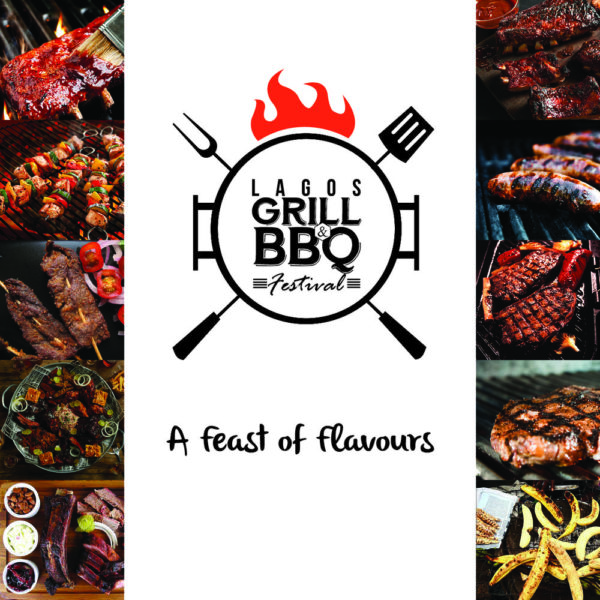 The Lagos Grill and Barbecue Festival returns this Easter, and it is indeed a great feat for The Grind to maintain a high level of consistency as they bring back the awe-inspiring festival for a third consecutive year.
Date: Easter Weekend, April 2017.
Venue: Muri Okunola Park, Victoria Island, Lagos.
Last year was monumental, as The Grind celebrated their 20th anniversary in style, as they unraveled the 2nd edition of the Lagos Grill and Barbecue Festival. It was a day to remember. Guests were thrilled to be in a groovy and carefree space, with tasty looking and mouth-watering grilled and barbecue bites at every corner from top notch vendors, restaurants, eateries and grill masters from in and around Lagos. The list includes Grind Grill, Sean B, Grills in and out, Islander Bbq, Lala's Grill, Kmac Grill, Delicioso Mobile Chefs, Ginger Topas & Grill, Roadstar burgers, Ready Steady bbq, Zee3three bbq, Naija Pitboys, Buctchers BBQ, Urban Fuxion and many more.
The guests were gobsmacked when Falz shared the stage with recurrent collaborator, Simi, as they went over their numerous hits as they sang along cheerfully. Additional performances came via Yung L Mr Marley, Fefe, Koker, Attitude, ,Classiq , Kach ,Yinkz, Emmebangz and a special dance performance by The Balamous Dance Team as well as Music policy from Dj Obi.
According to Francis Ebie, the coordinator of the event and CEO of The Grind, the 2017 edition is going to be ''ground-breaking''. He went on to say ''We were glad to celebrate our 20th Anniversary in style with the 2nd edition of the Lagos Grill and BBQ Festival but indeed it was a celebration of hard-work, dedication and also continuity''. He added that ''The Grind has a knack of raising the bar from the previous year to curate an experience that would leave our guests wowed. In essence, the 2017 edition will be outstanding''.
Guests will be treated to a western-style festival with an afro-centric twist. The atmosphere will be filled with smoke, and the ooze of fresh grilled chops and barbecue staples for guests to grub on. Watch out for your favourite grill and barbecue vendors as they will be on display, showcasing their signature recipes. Entertainment will come via music artistes, dance groups and a famed DJ.
The Lagos Grill and BBQ Festival carters to all age ranges as a section of the park would be a haven for kids to bask in, with bouncy castles and other fun activities. There would also be a Grind Master Grill Master Class for the kids to indulge in and learn quick and handy BBQ tips. Also, there will be a Barbecue Guest Challenge, where 6 finalists will showcase their skills during the event. They will be scored by celebrity judges and the audience. Winners will go home with fantastic prizes from our sponsors. One of the fascinating moments from last year's edition was the eating contest, and it will hold this year again at the event.
All in all, the Lagos Grill and BBQ Festival is where you find the best of the best grill masters. There will be a feast of flavours, and a mix of non-stop entertainment and fun. Also, it will be a celebration of the art of grilling with fire and smoke, bringing guests from a mix of lifestyles under one roof, to celebrate the holidays away from the hustle and bustle of Lagos.
All interested vendors are expected to register before the 31st of March 2017. Stay tuned as they reveal more information and surprises concerning #LagosGrillFest2017 on the social media pages listed below.
Watch the highlights from the Lagos grill and BBQ festival 2016 here
Follow us on Facebook, Instagram and Twitter
Website: www.lagosgrillandbbqfestival.com
For sponsorships, partnerships, and enquiries, contact us on +234803333518, +2348064535579 or send an email to [email protected]. Also, visit our website on www.lagosgrillandbbqfestival.com.
—————————————————————————————————————-
Sponsored Content