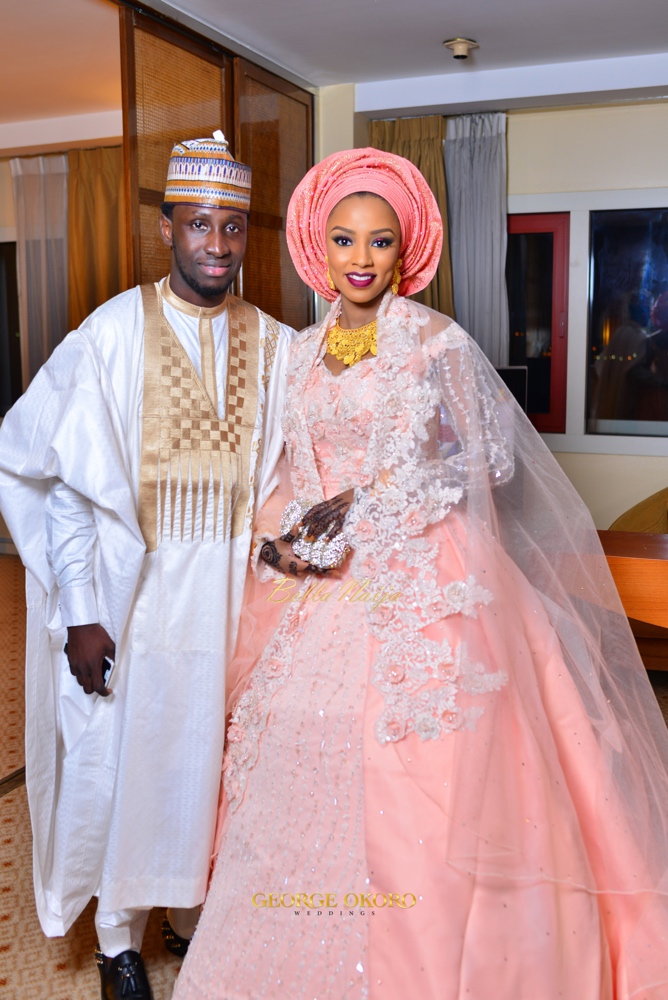 Zara and Faisal got married at the end of July in Abuja and it was truly spectacular! We featured the beautiful couple's pre-wedding portrait session and their love story – click here if you missed it.
Faisal is from Gombe while his bride Zara is from Sokoto – a fusion of Northeast and Northwest Nigeria. Their five day celebration – Daura Aure, Kamu, Wedding Dinner, Walima and Budan Kai was every bit as magical as you'd expect, and was planned and designed by The Wedding Guru, with George Okoro Weddings capturing every moment.
Here's their love story –
"We've known of each other for quite a while but we first spoke at her sister's wedding cocktail, though that wasn't the 'fire blazing conversation' it was as good as it got for a pretty quick hello hi with nothing attached really. We never met or spoke again for about a year plus until a faithful night that brought us back together through a friend of mine who visited me at home. He happens to be a friend of hers as well so it was just conversations that led to conversations before her name came up and that was it.

At first things were not so serious because we foresaw a few complications here and there so we kind of started talking as friends and the more we got to know each other the stronger our attraction got. In summary, rocket science fell a bit short of what our hearts desired and when that happened, we just knew we needed to give in to our hearts call and put everything in almighty Allah (SWT)'s hands. And look at that!!! With God everything is possible. I have found my better half, my missing rib and my always and forever."
BellaNaija Weddings wishes Zara and Faisal a happy home!
***
Wedding Video by Atunbi

~ Photography: George Okoro Weddings
Wedding Dinner – This reception had no religious significance and simply celebrated the couple's union, with cake cutting and dancing with friends – megastar Olamide also performed.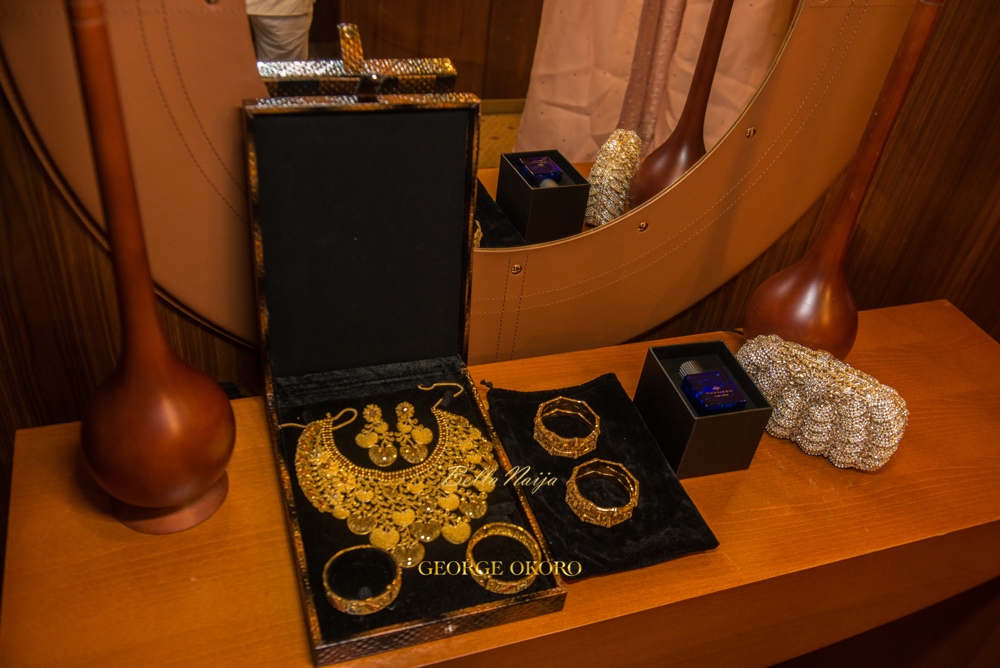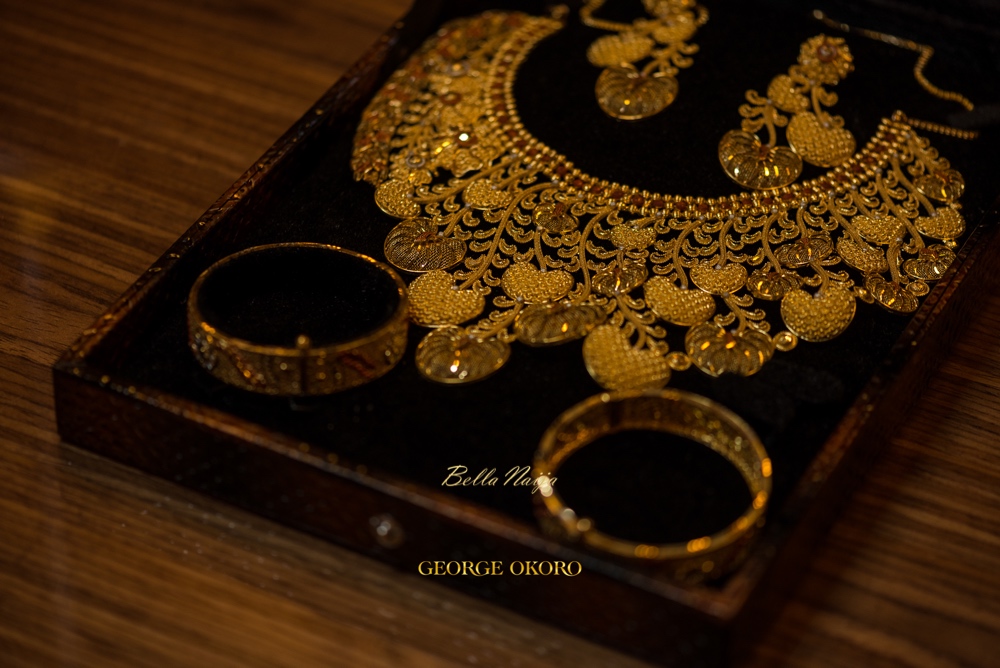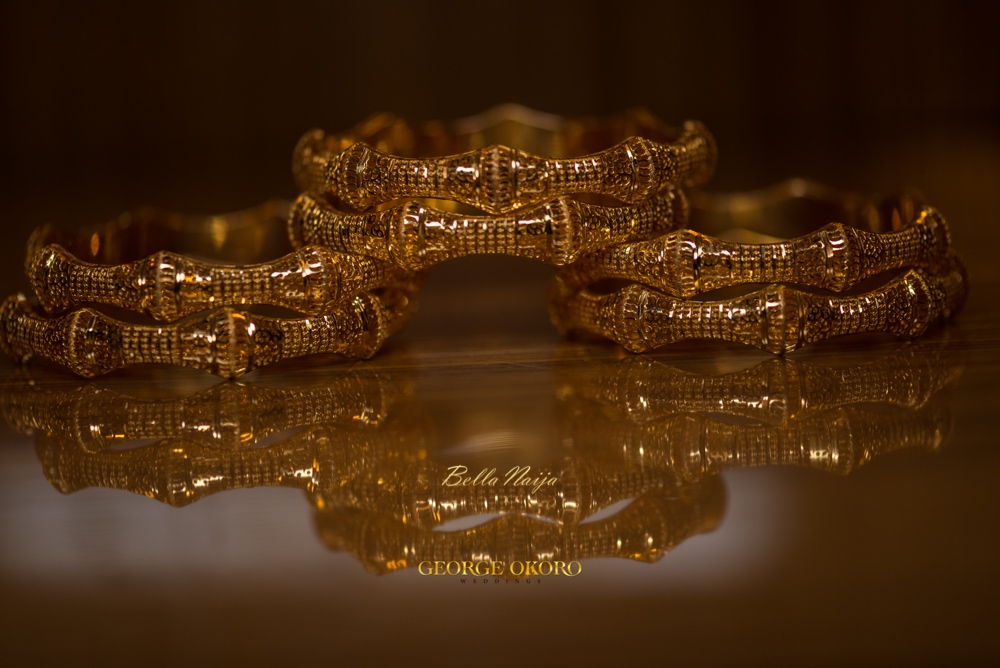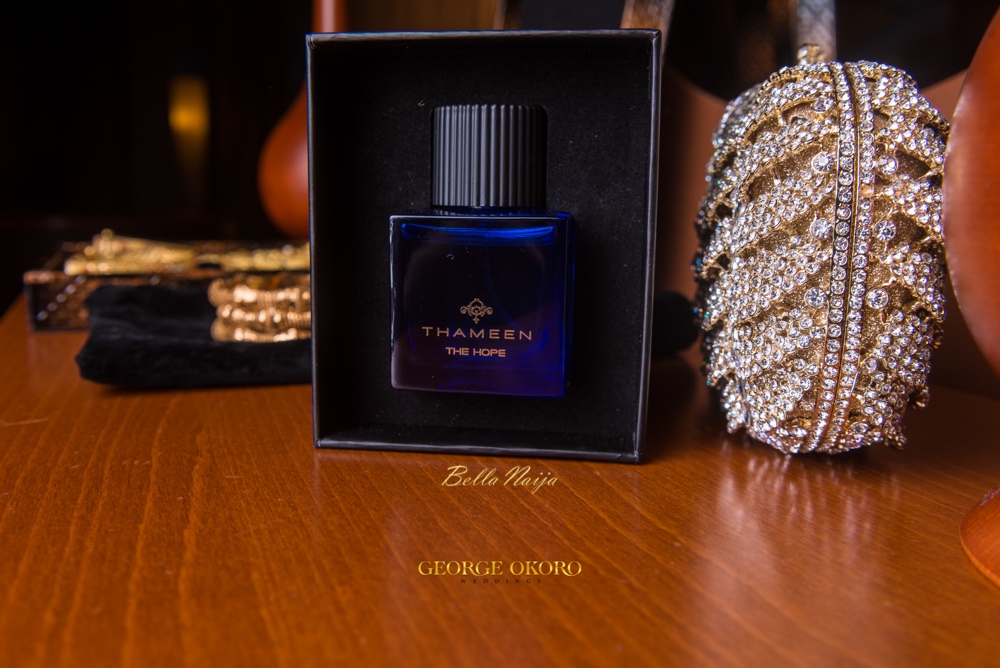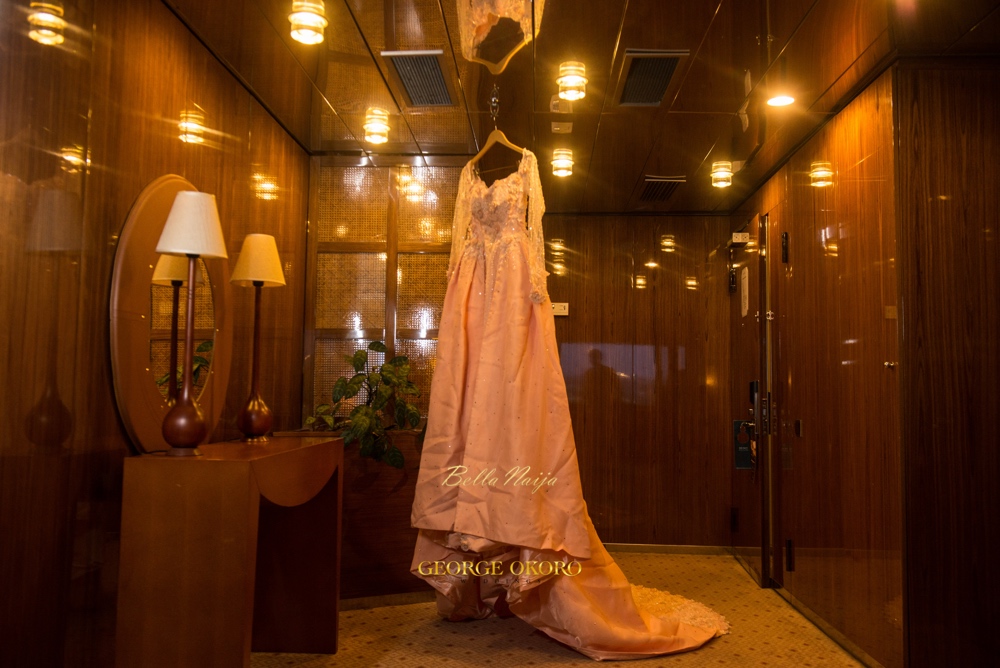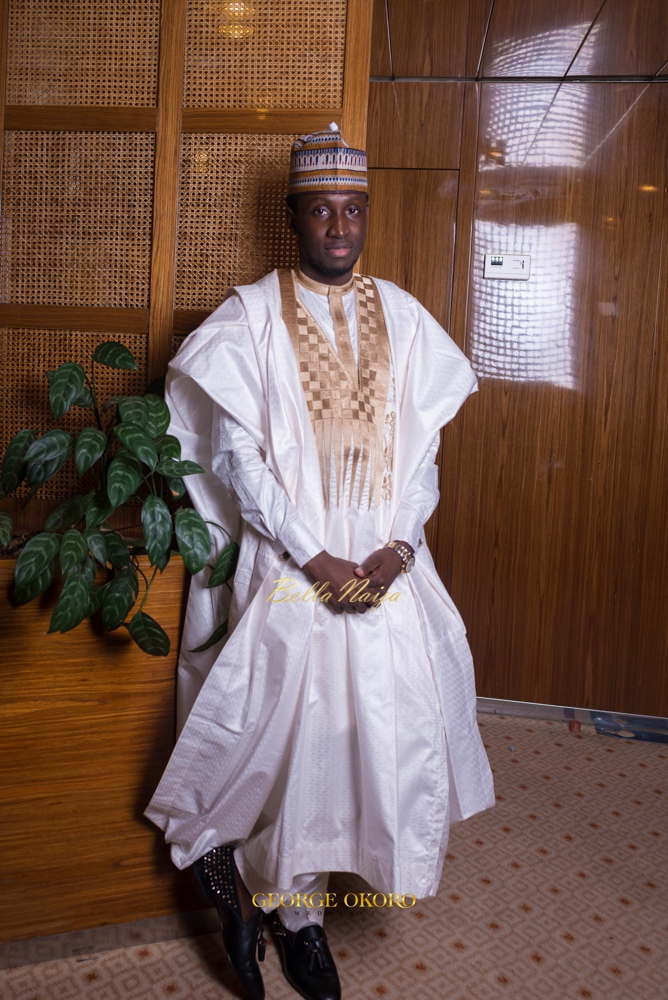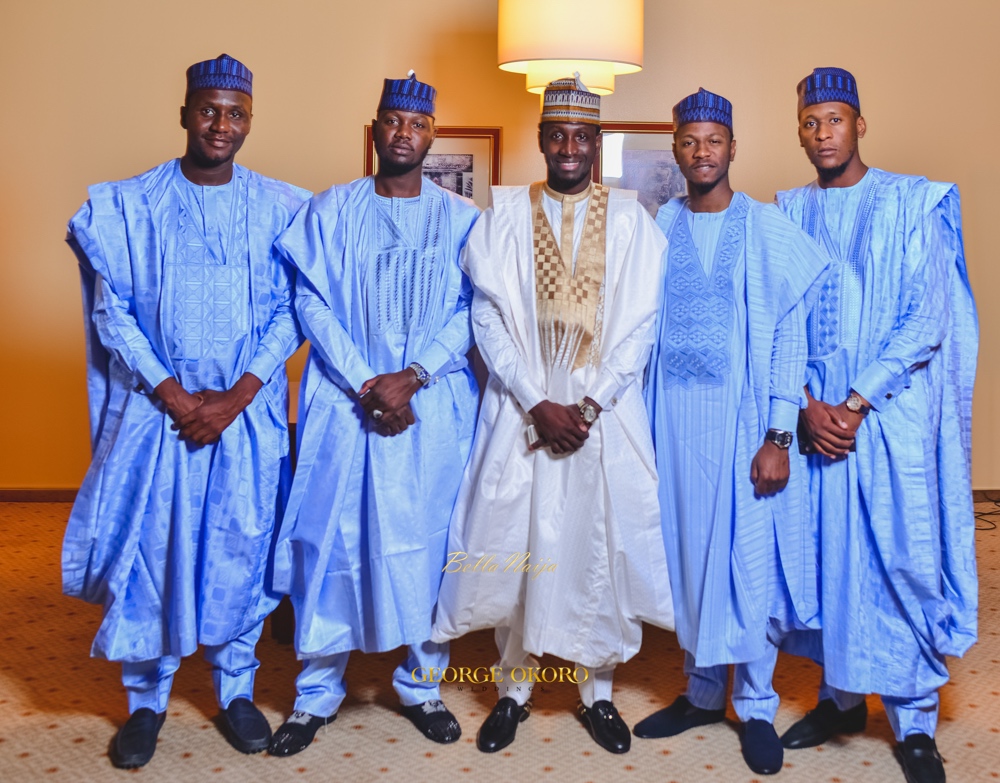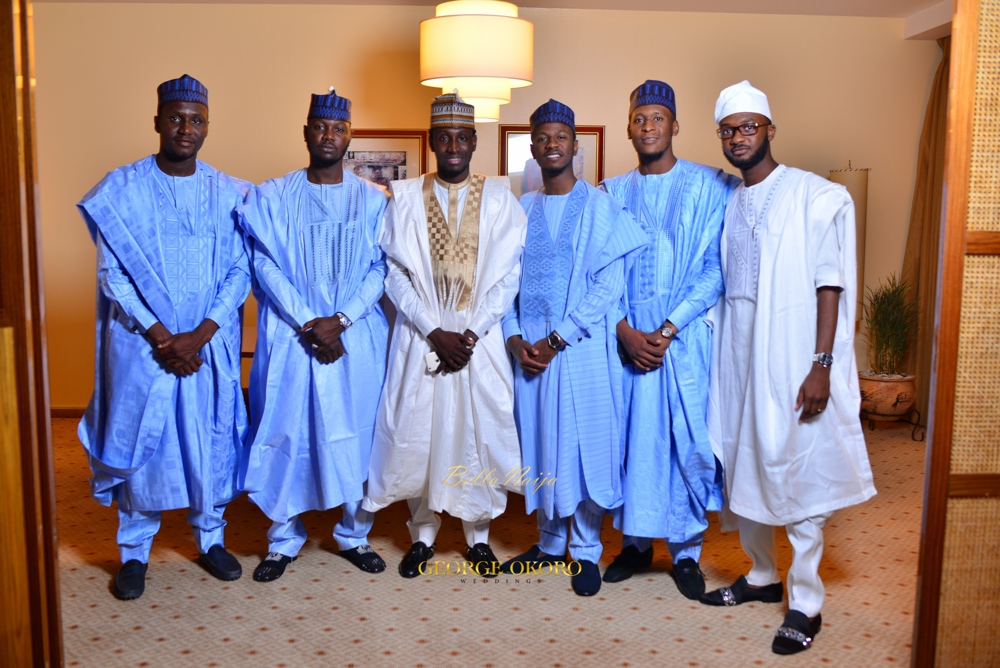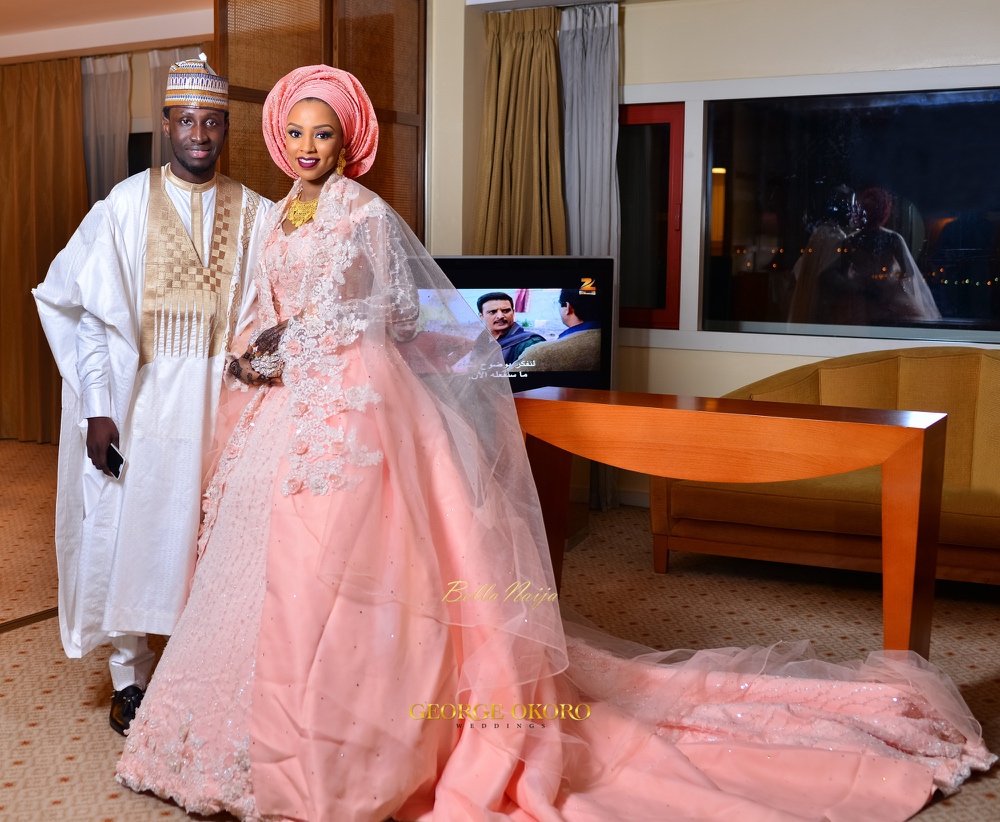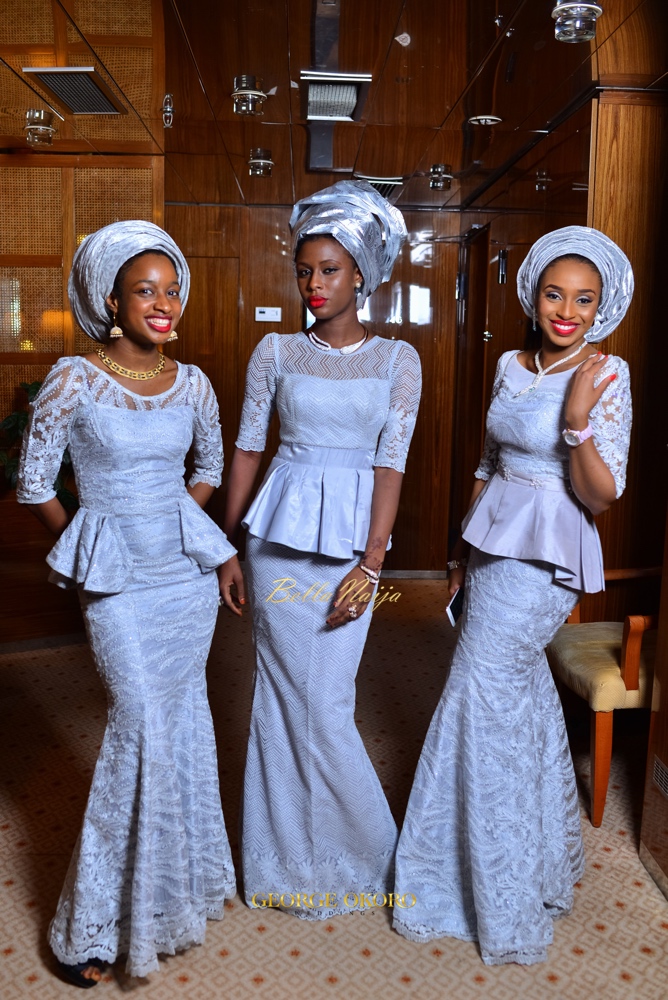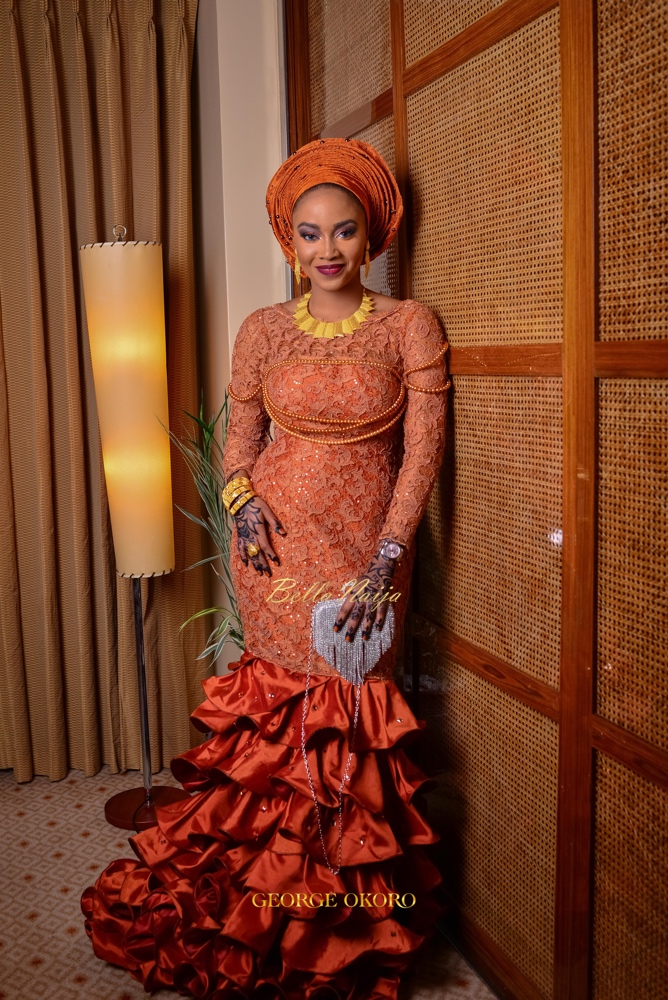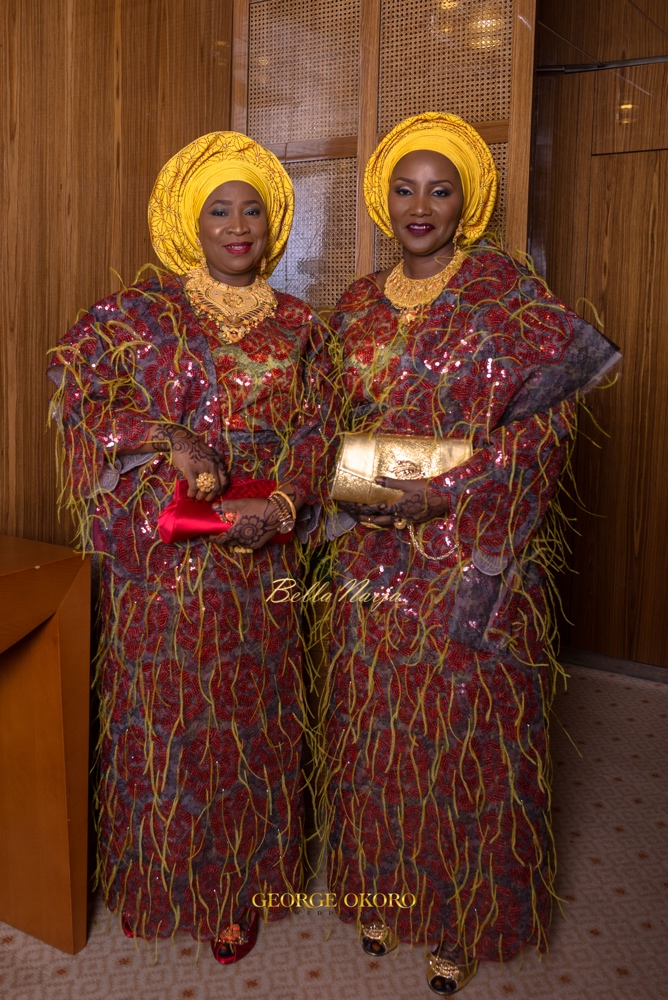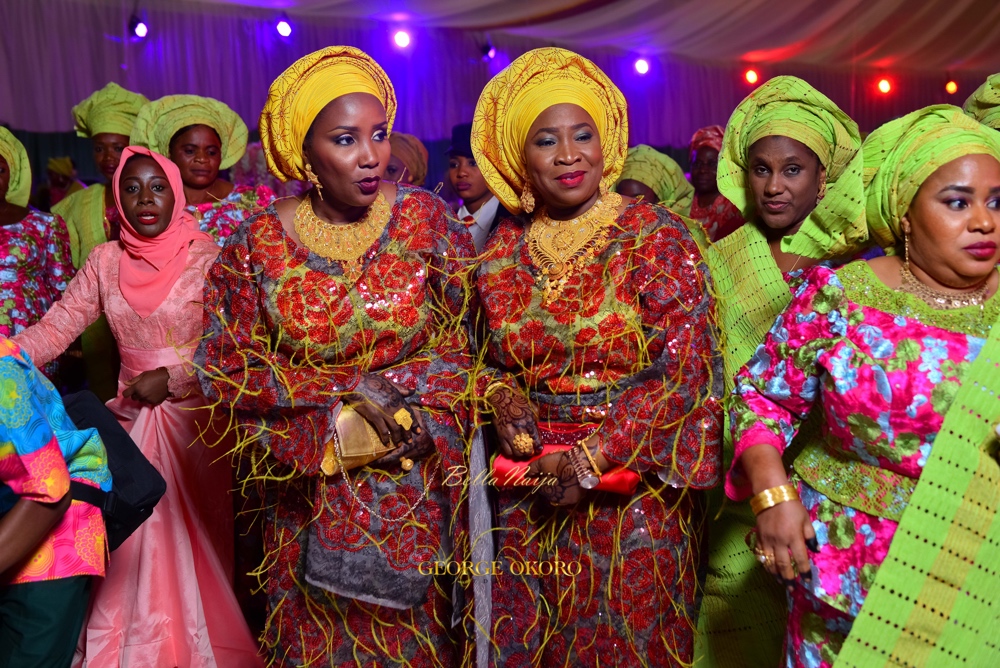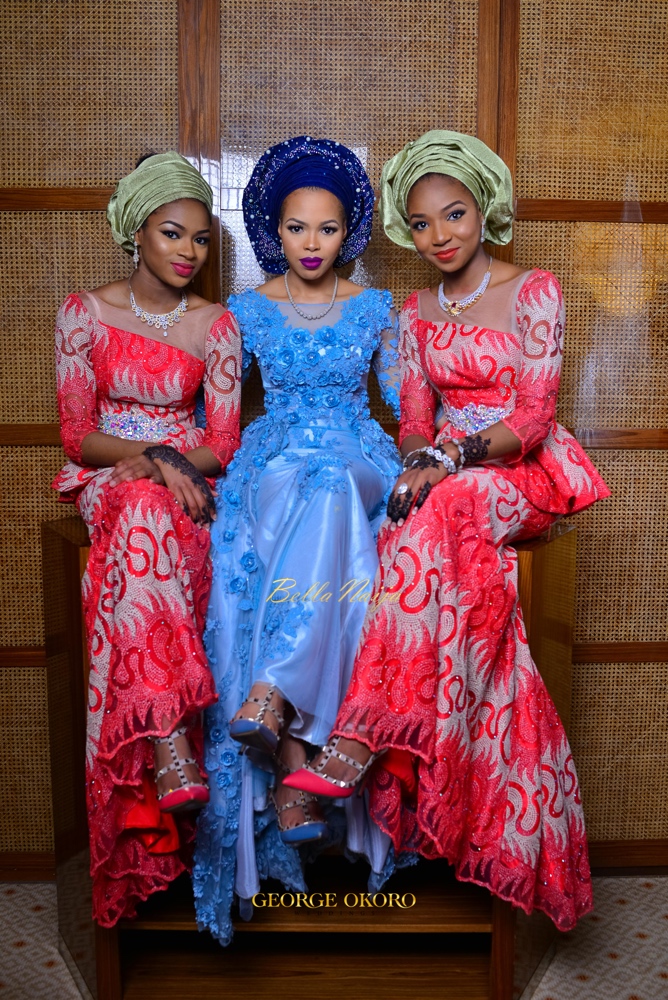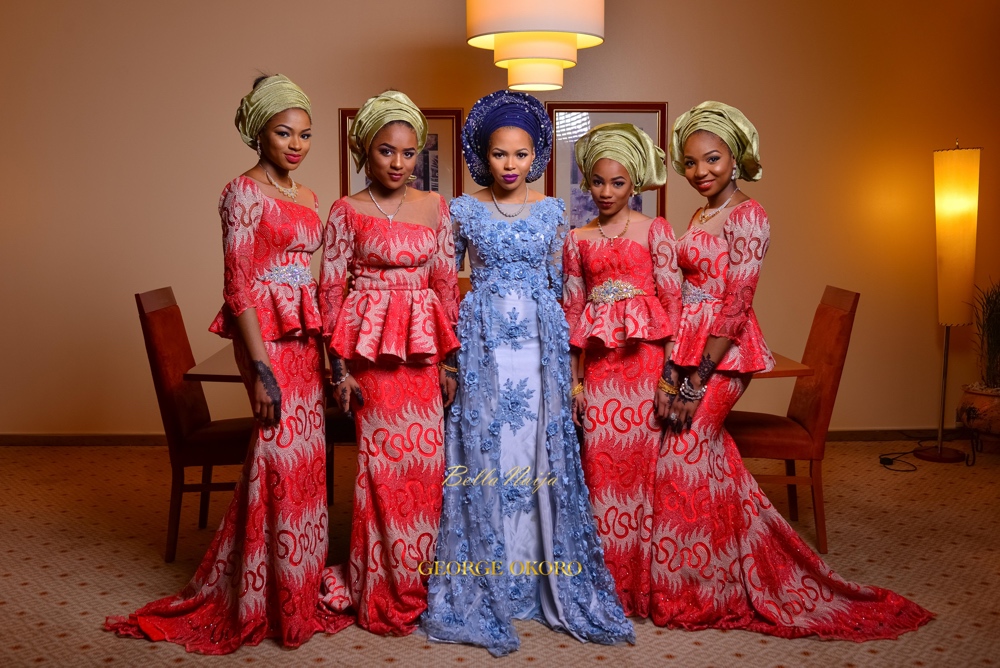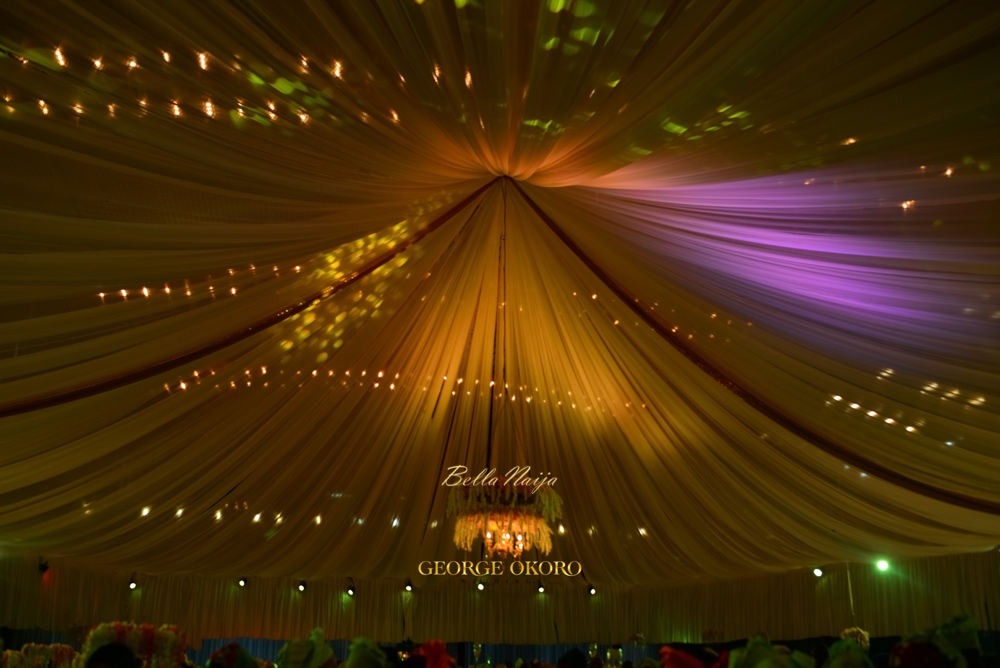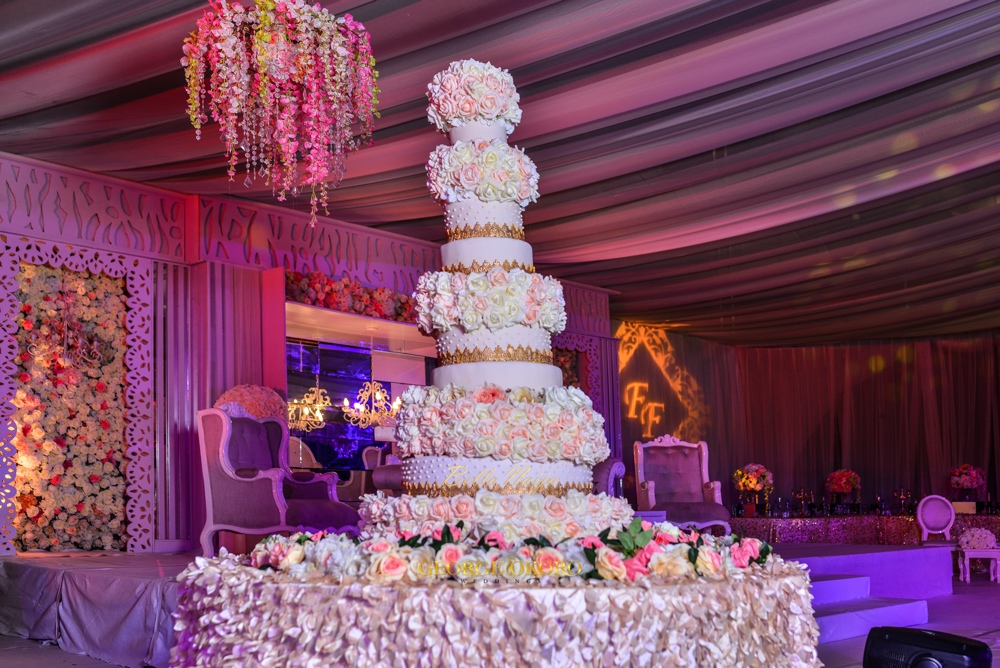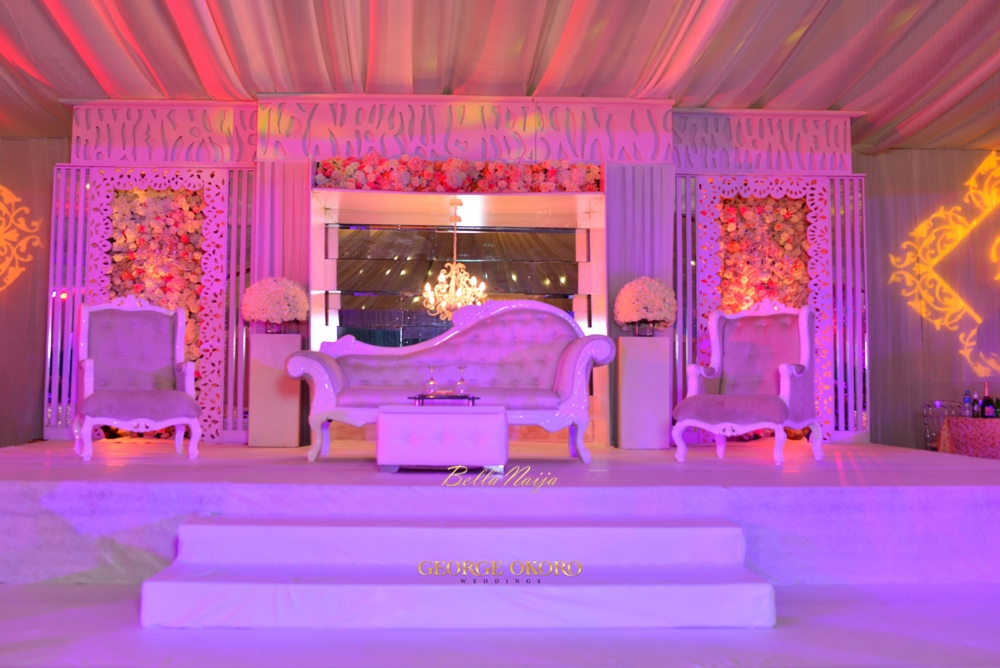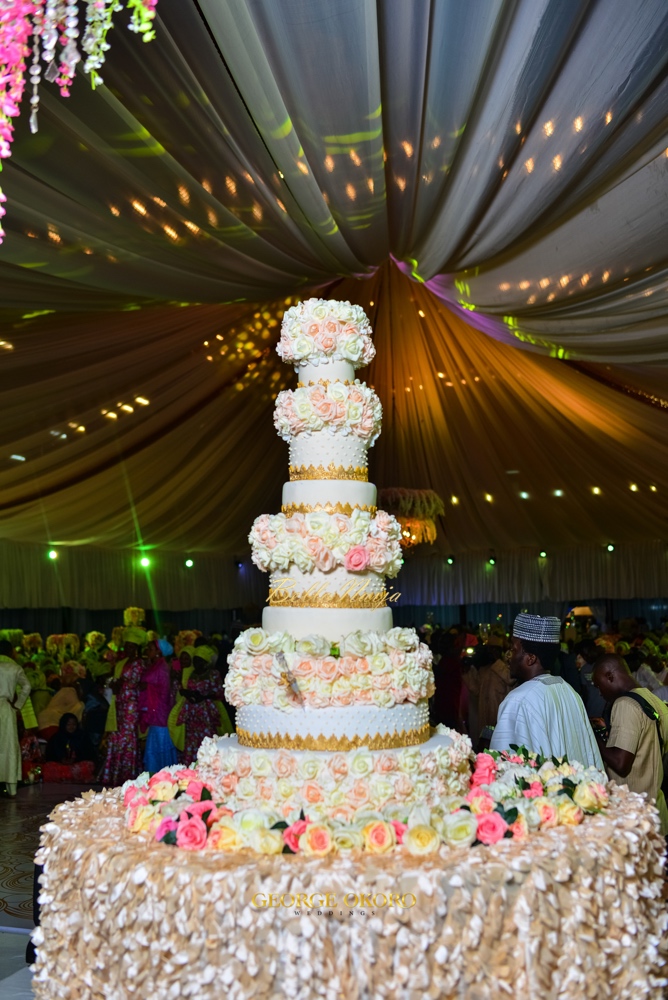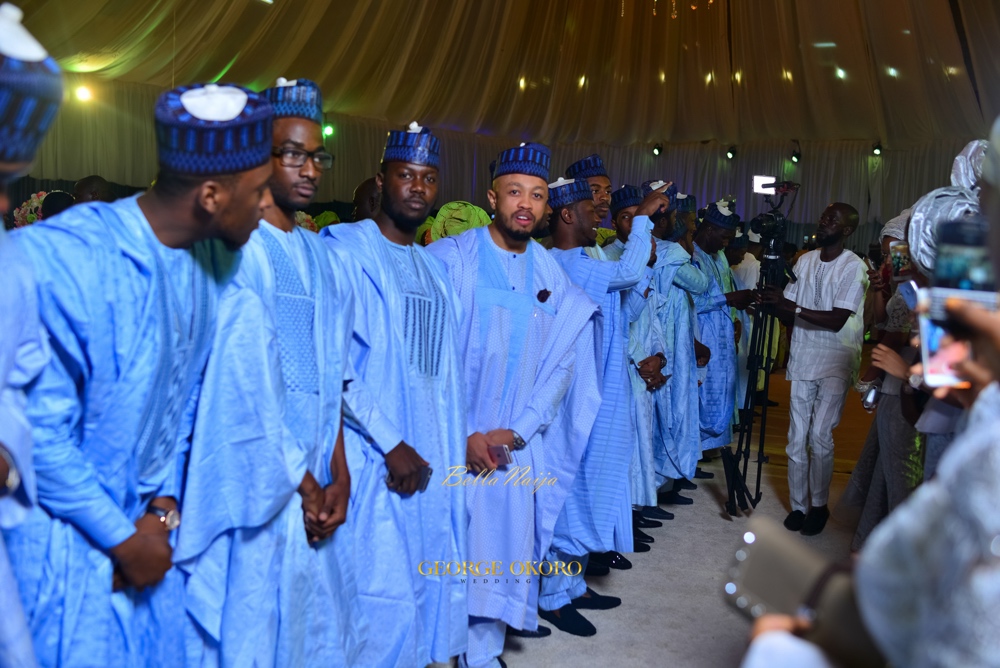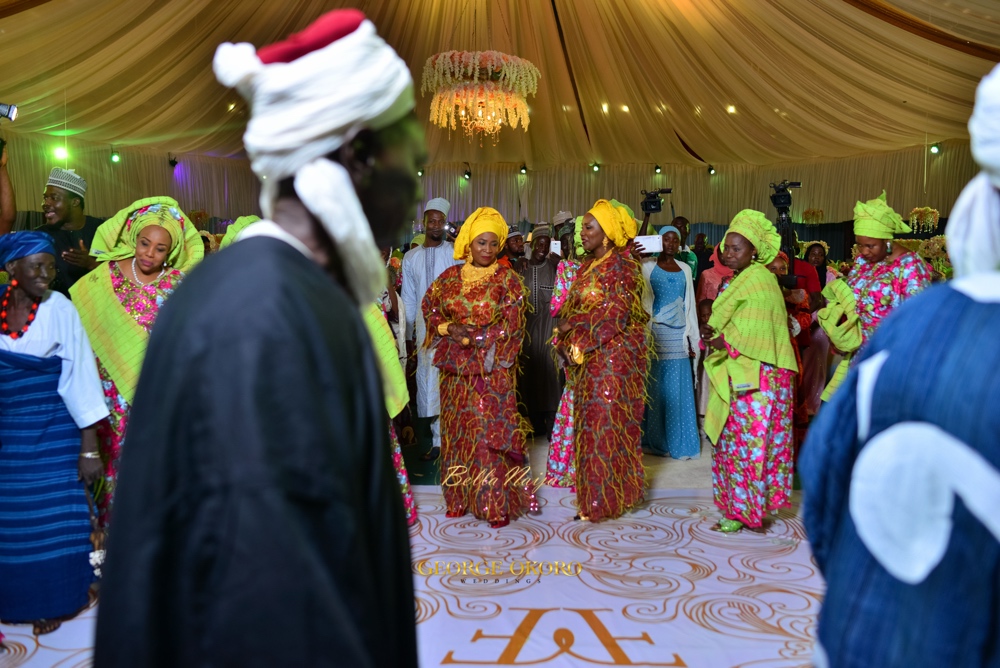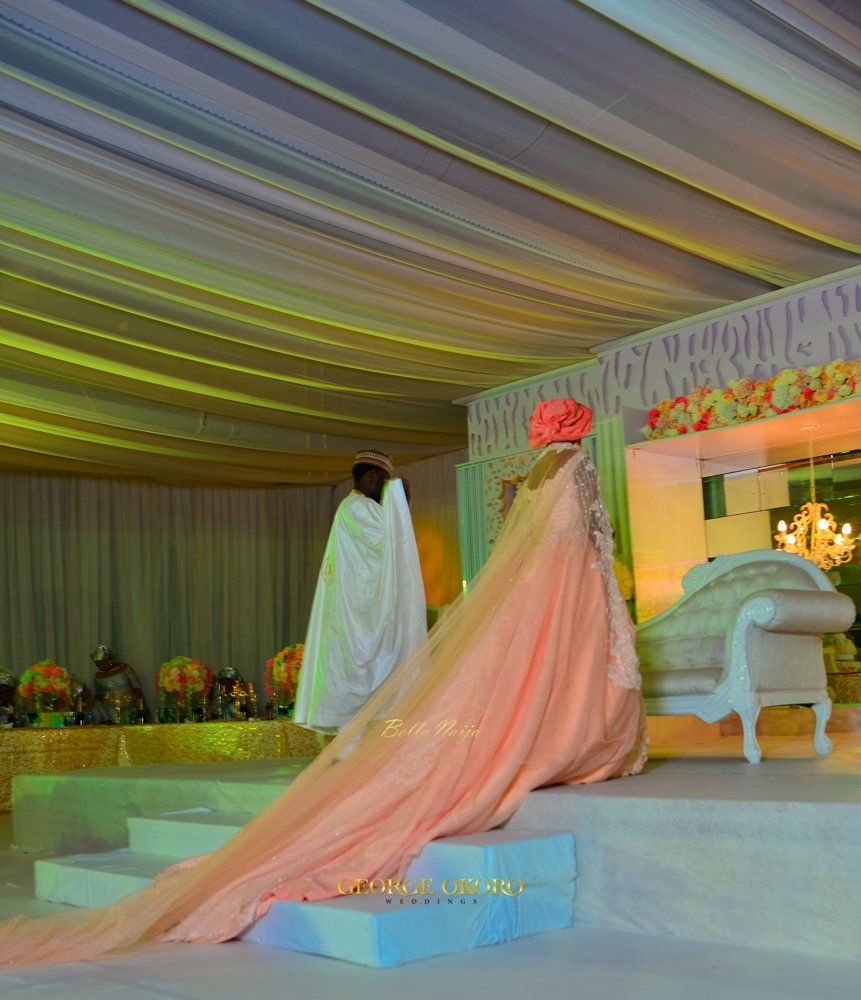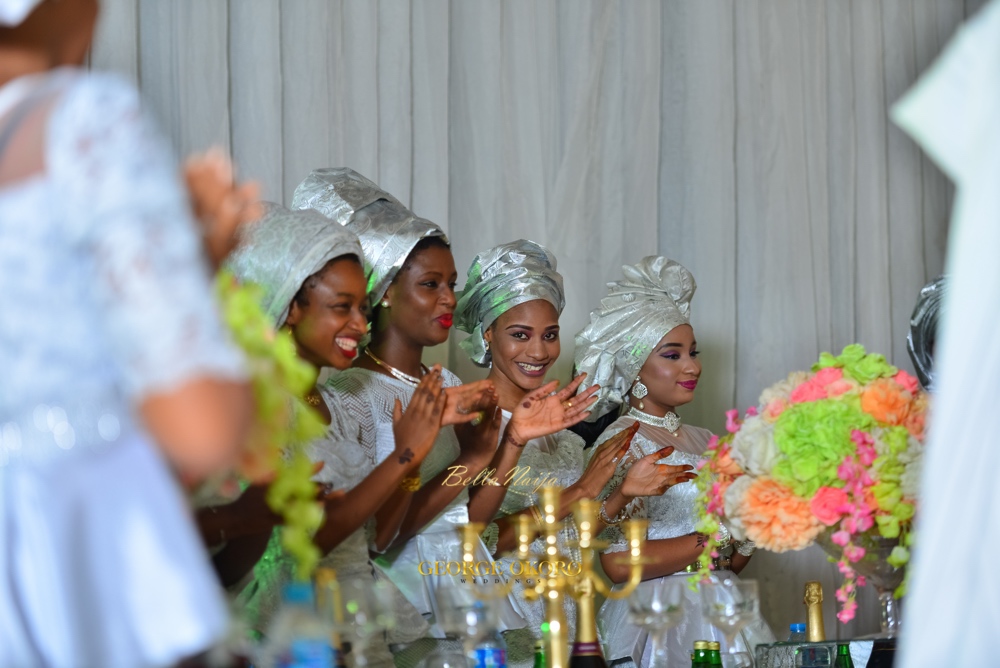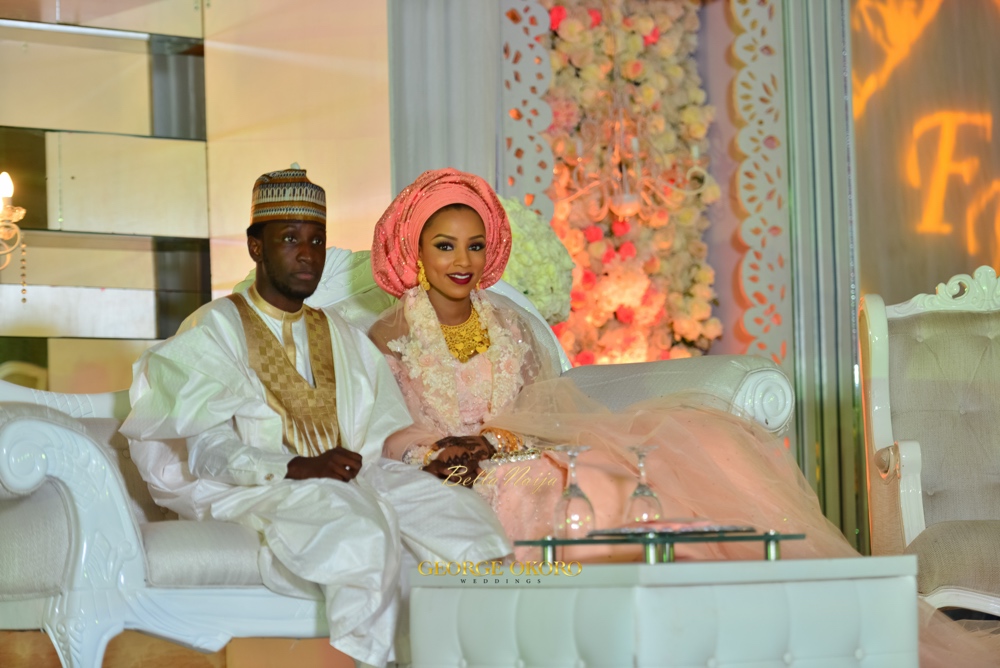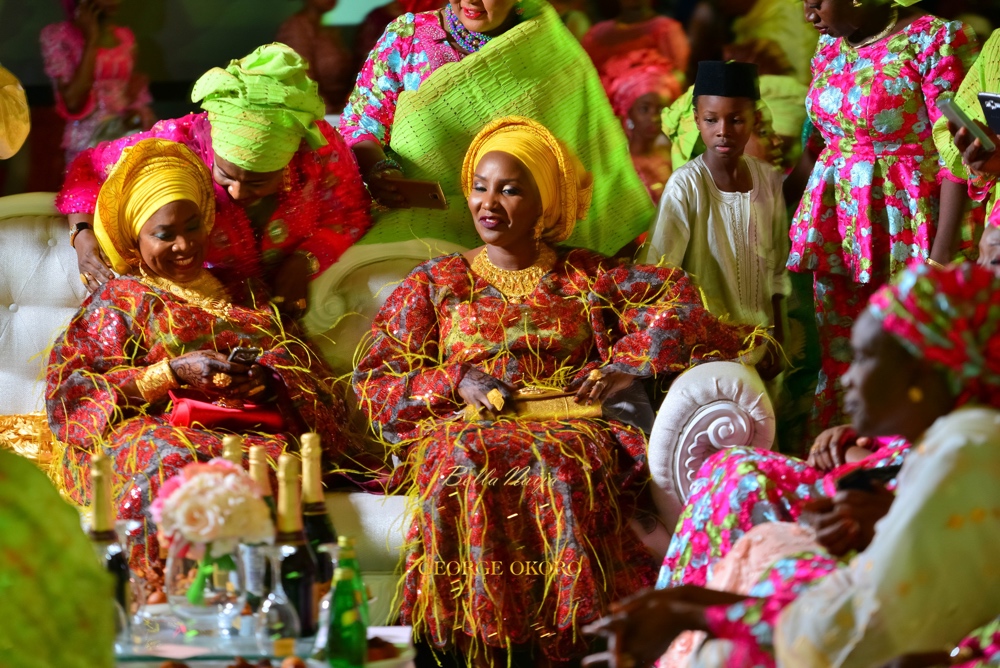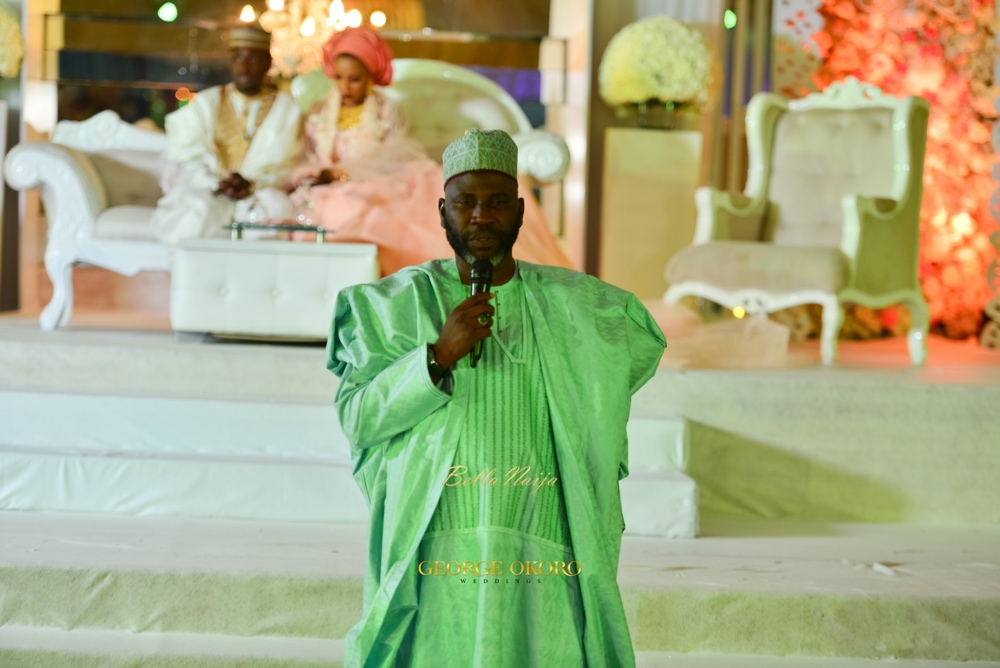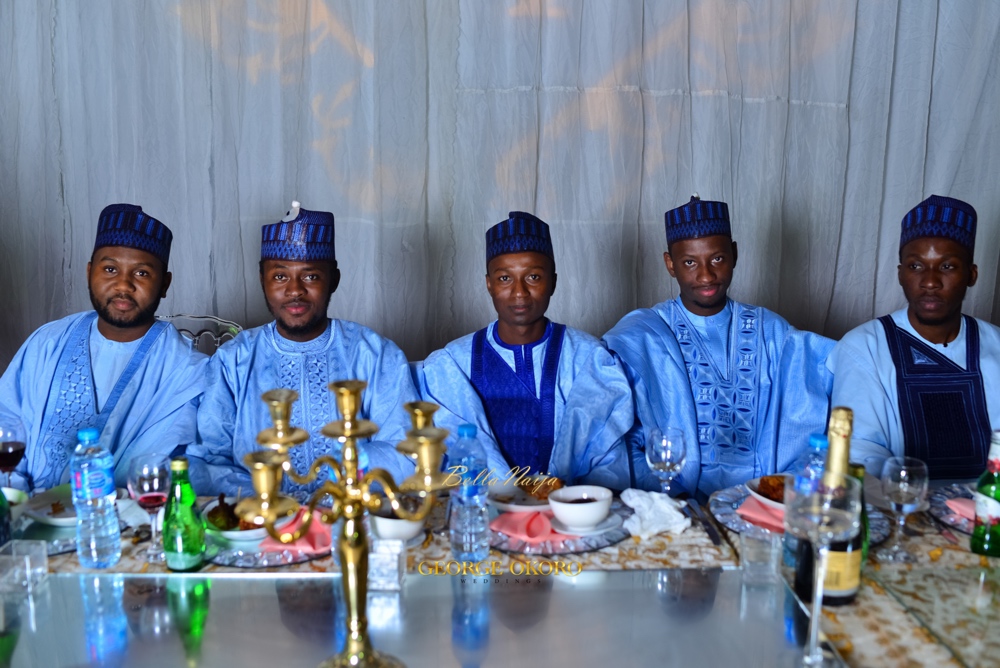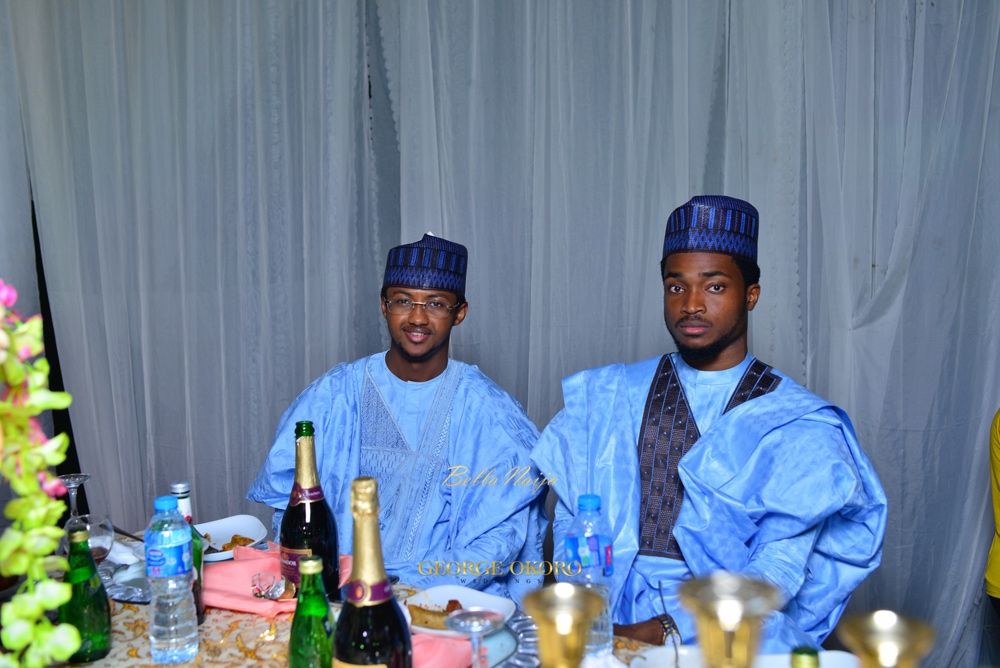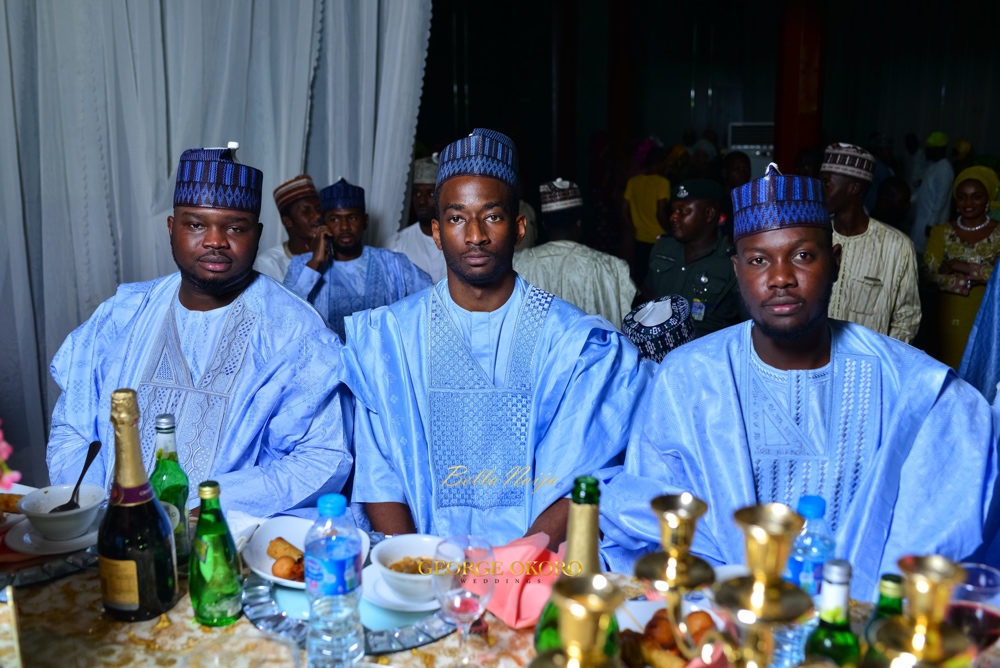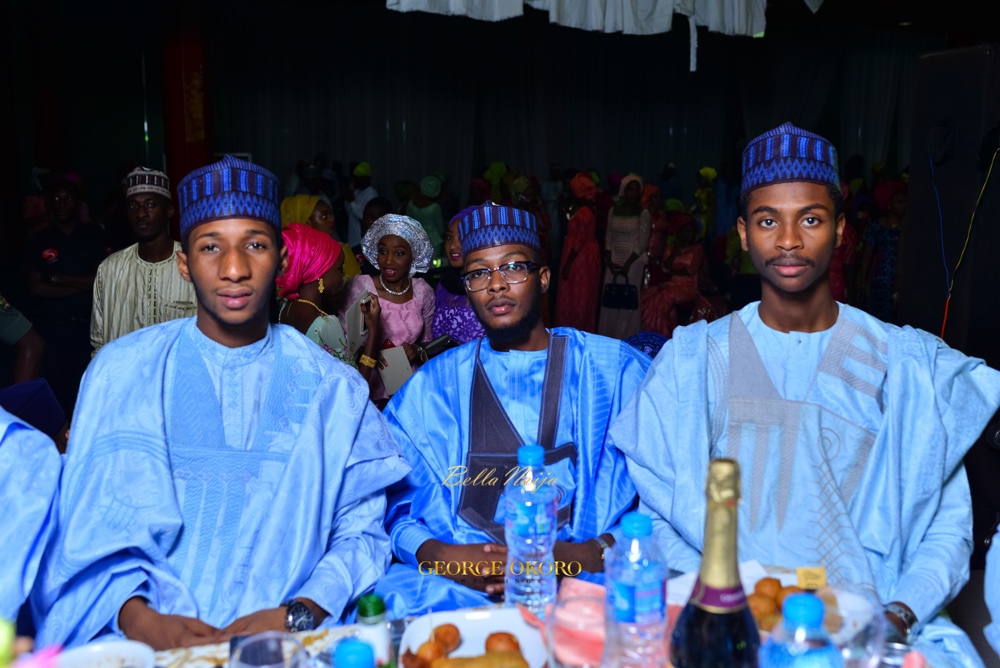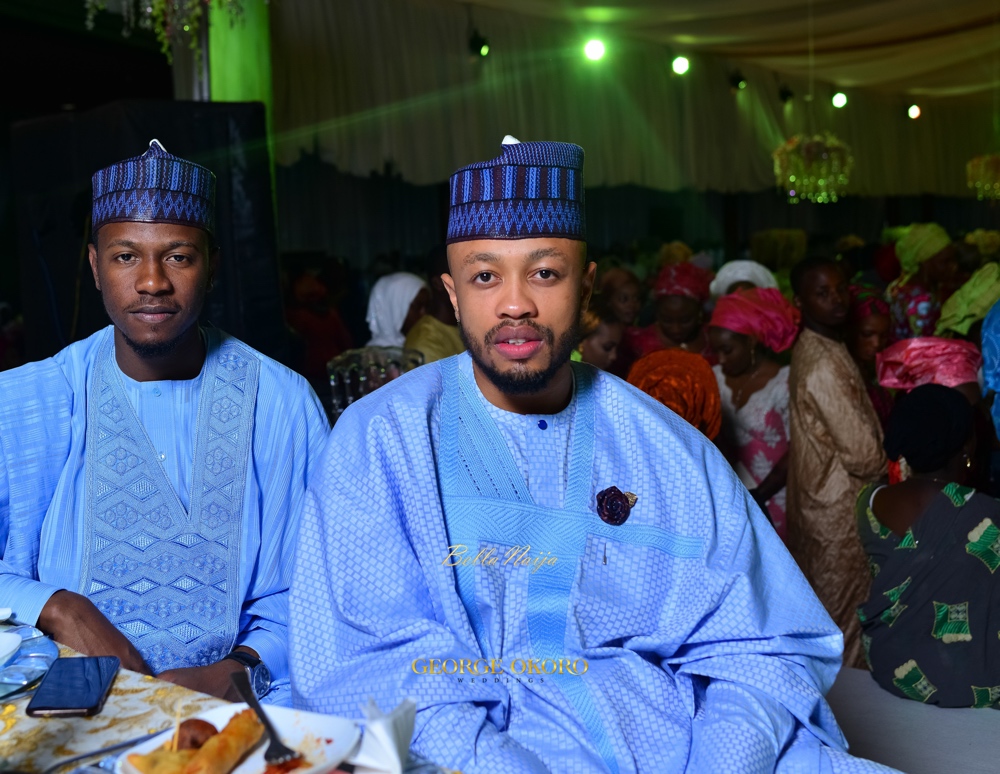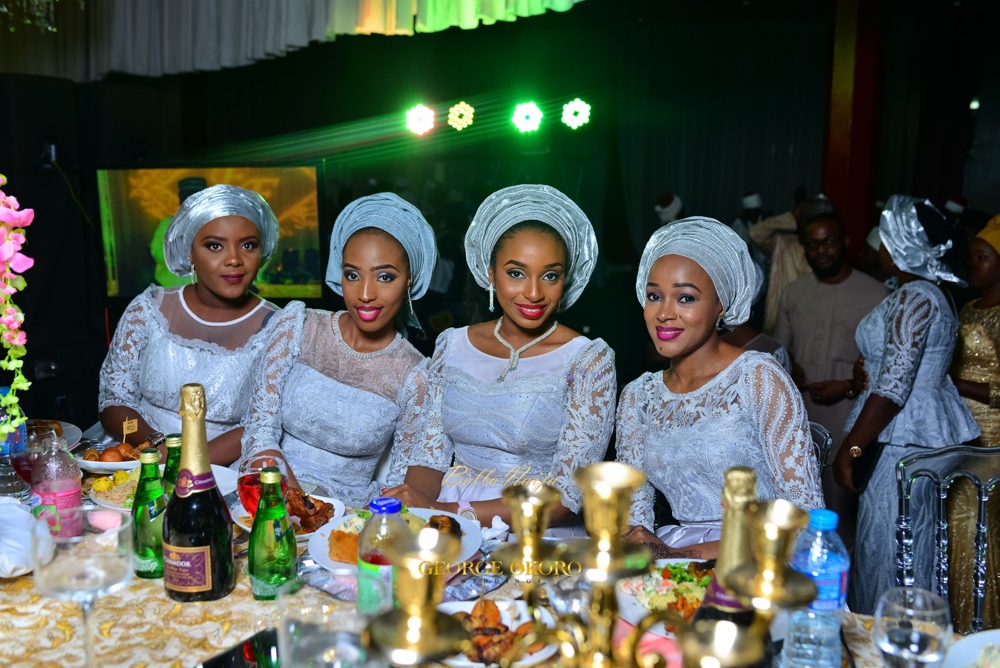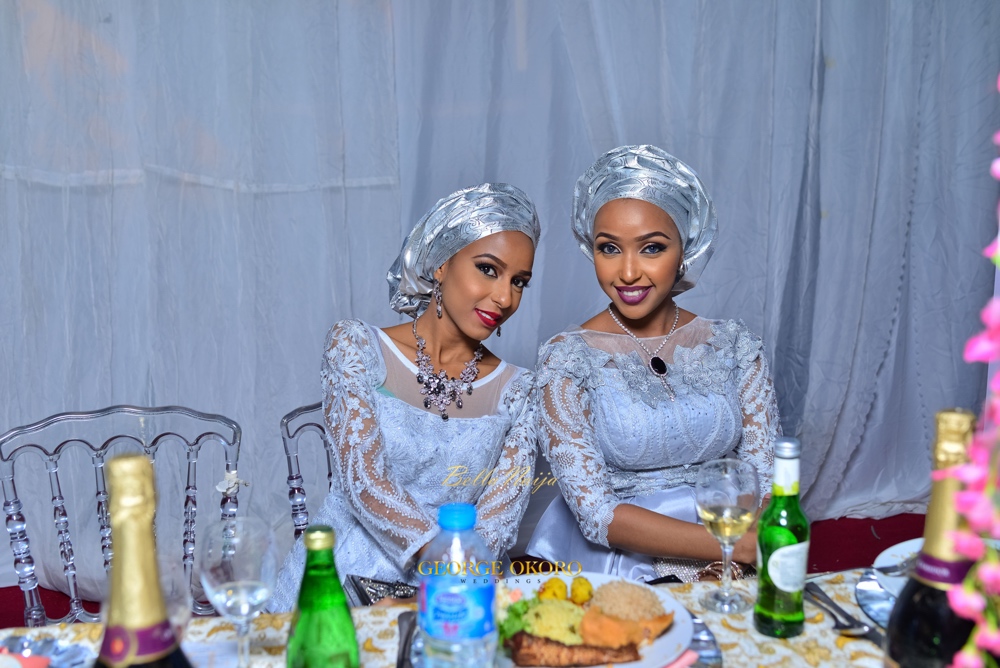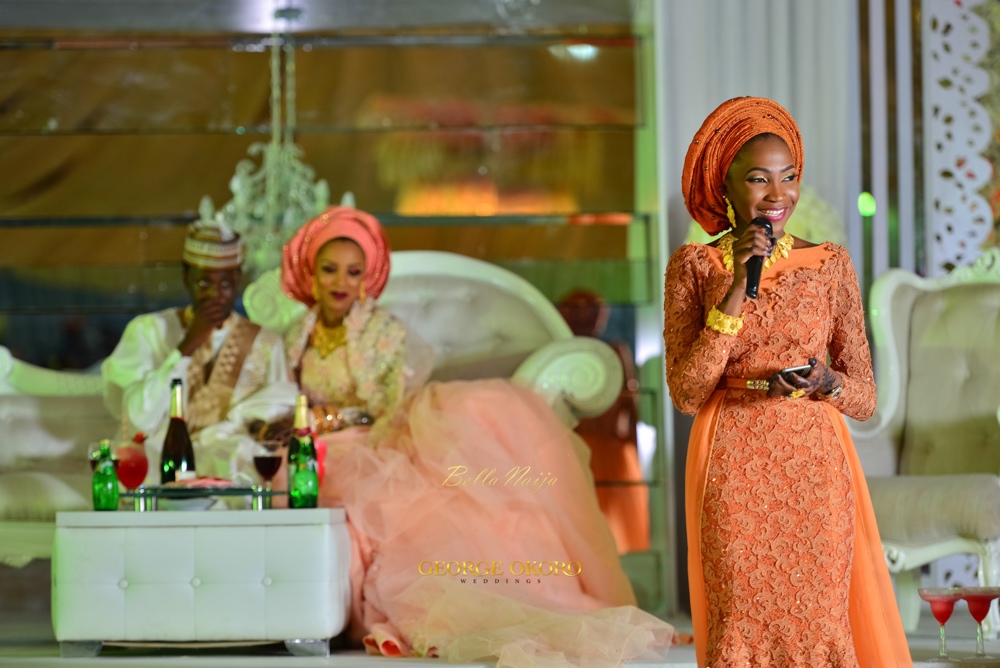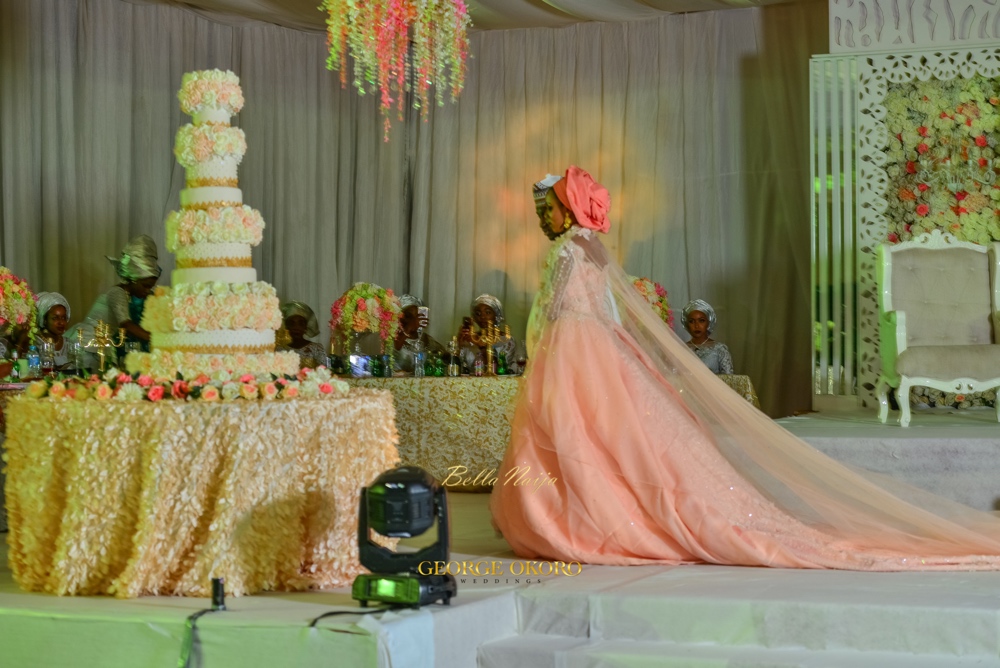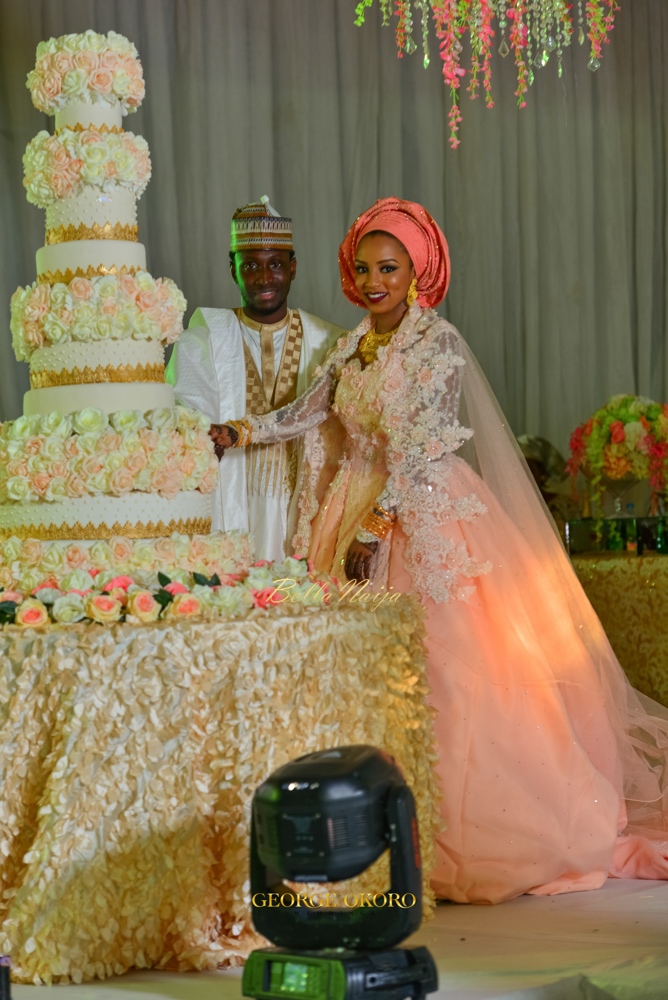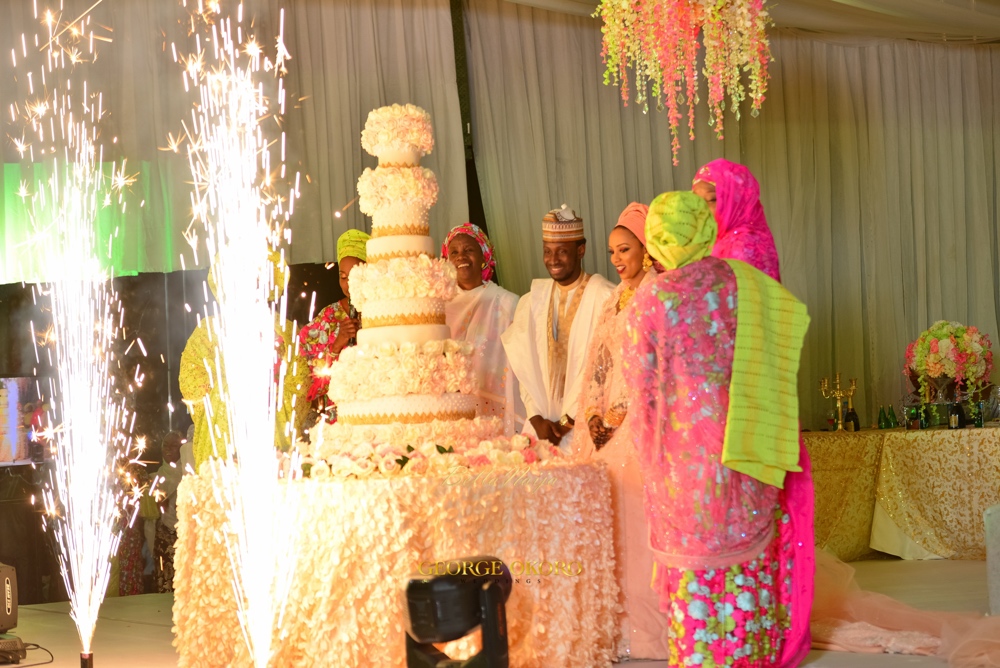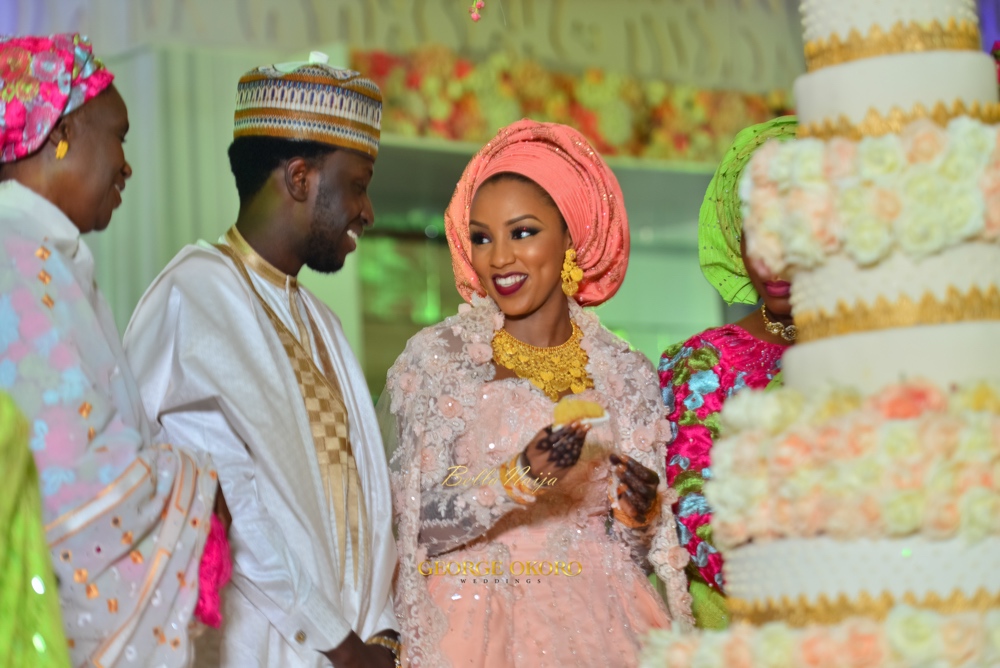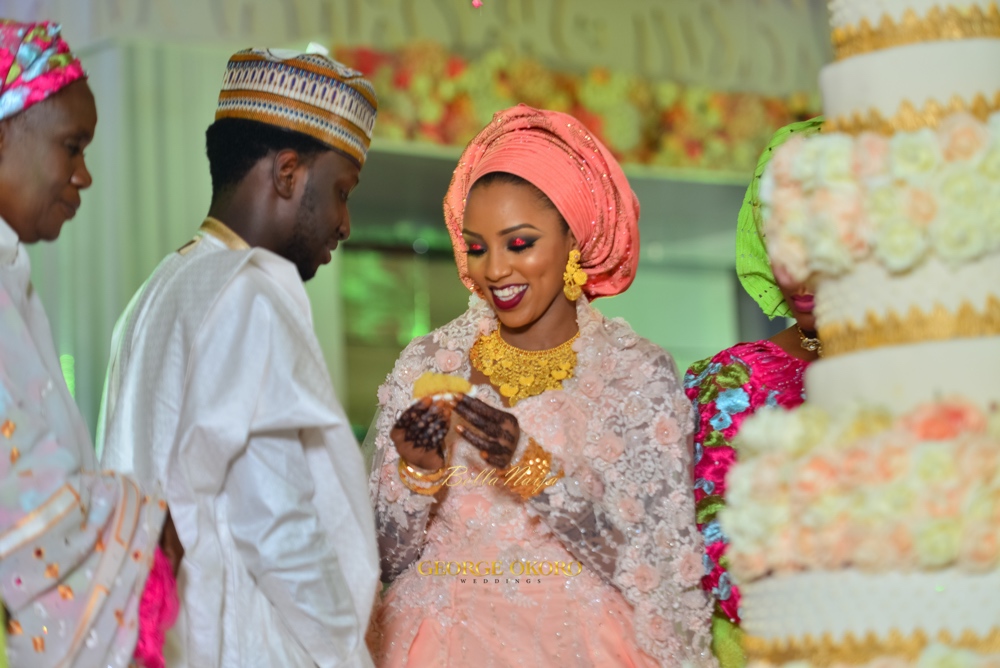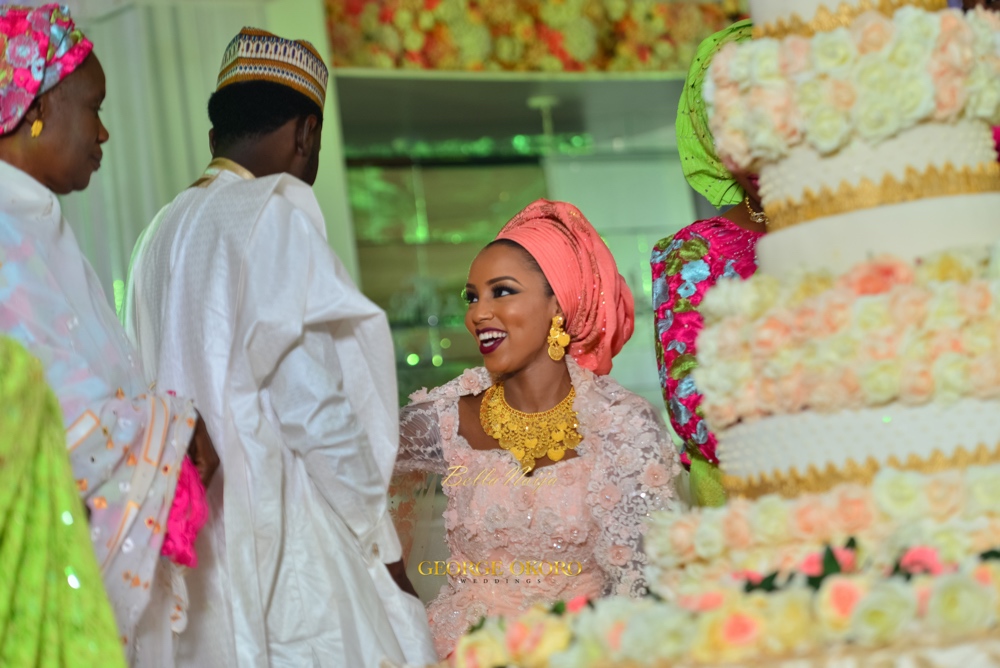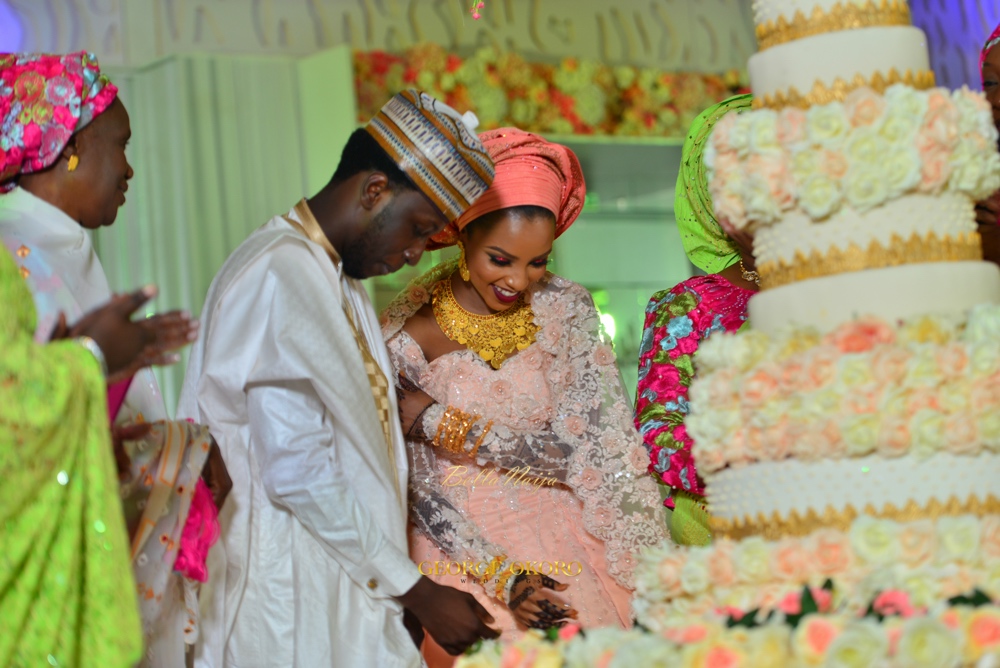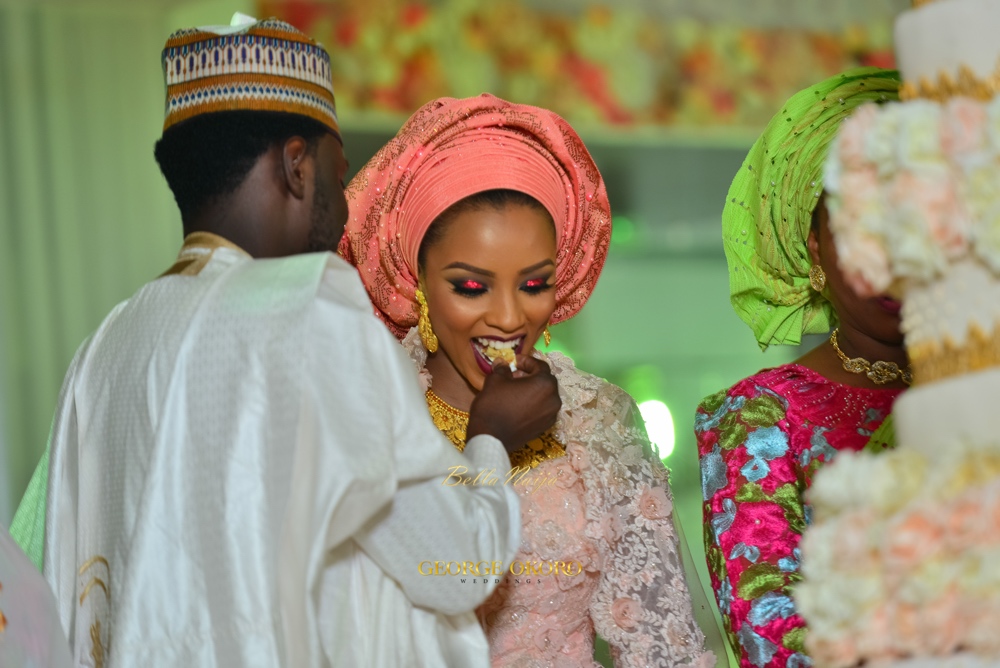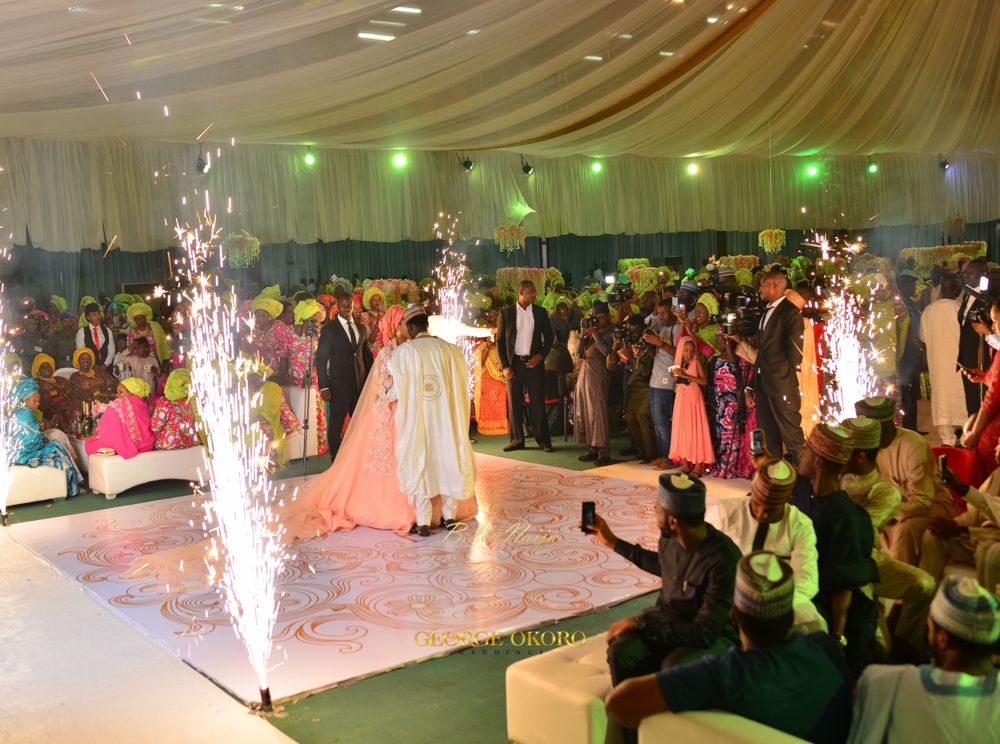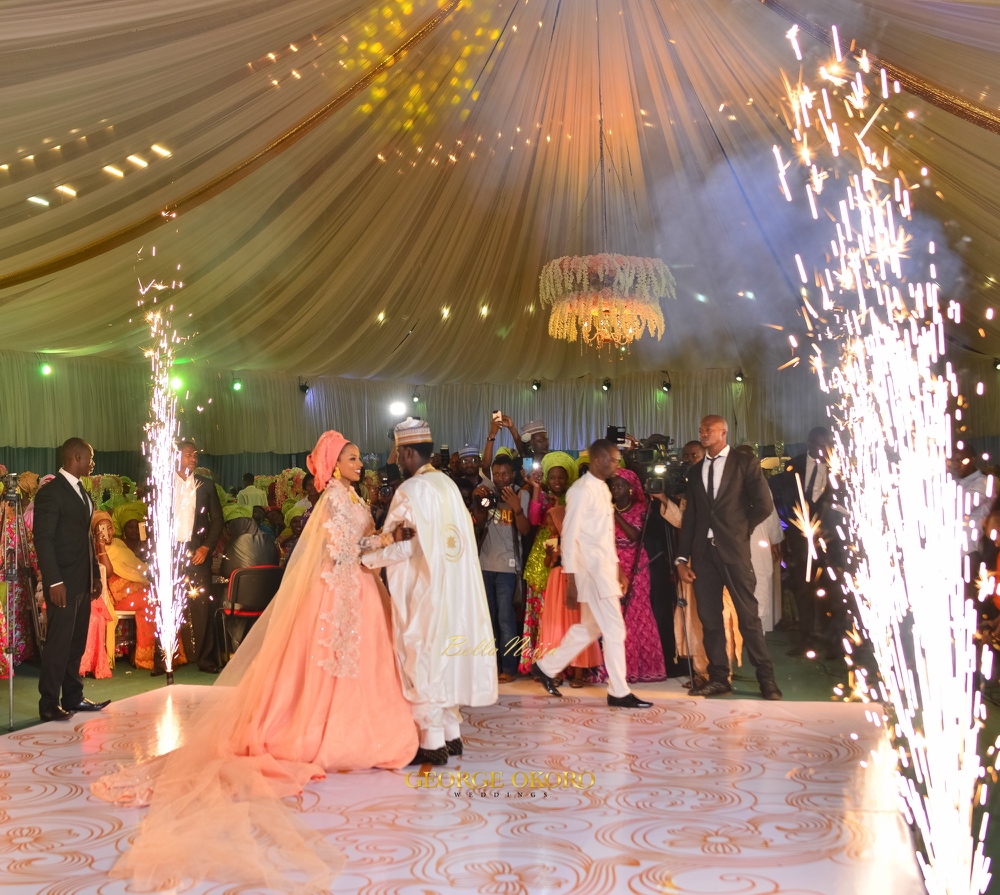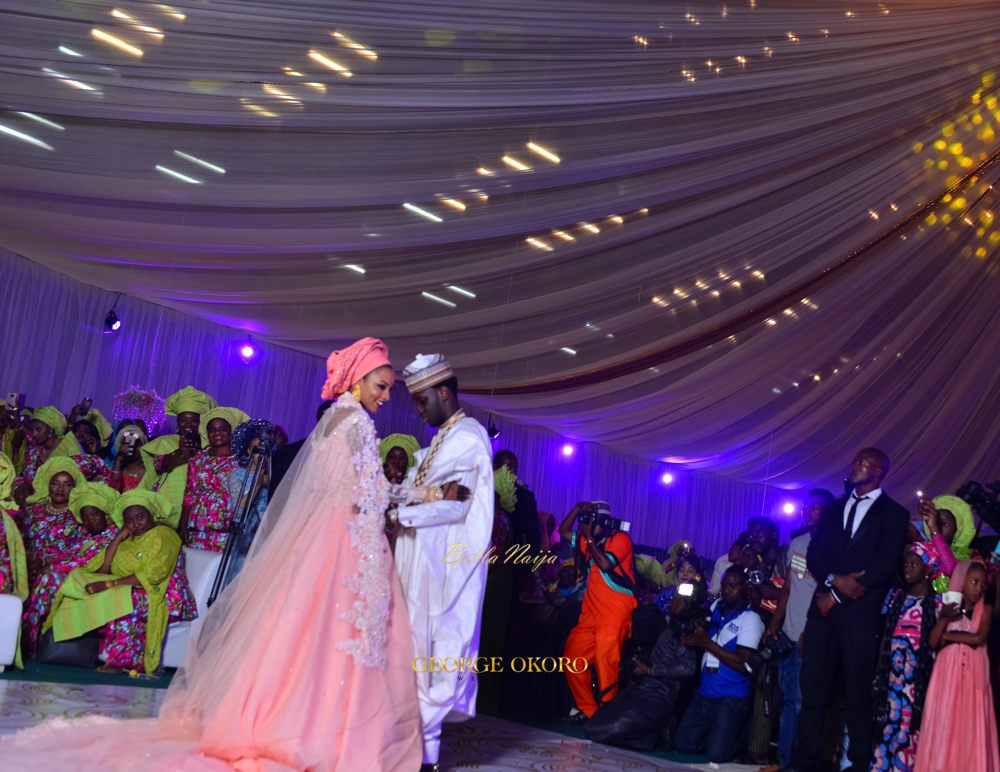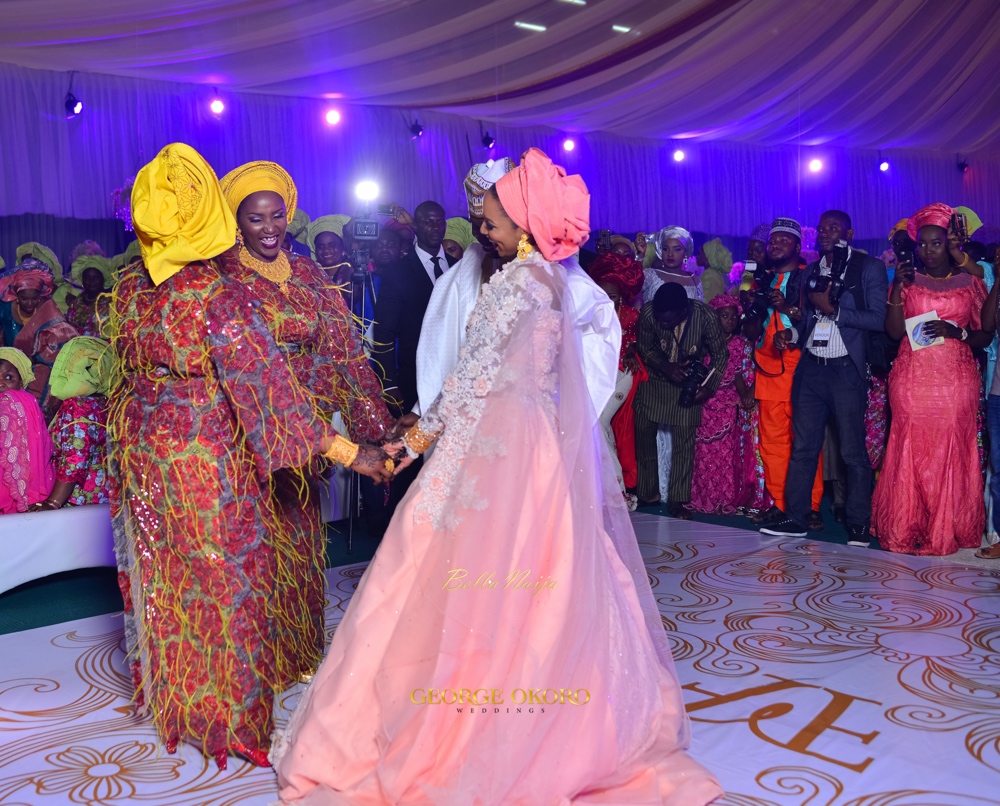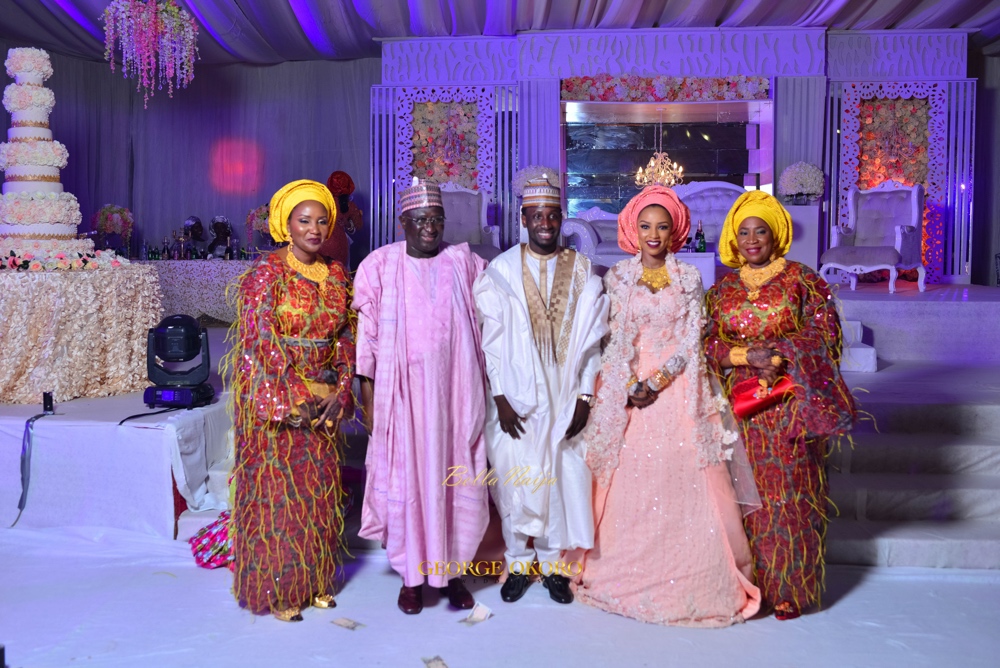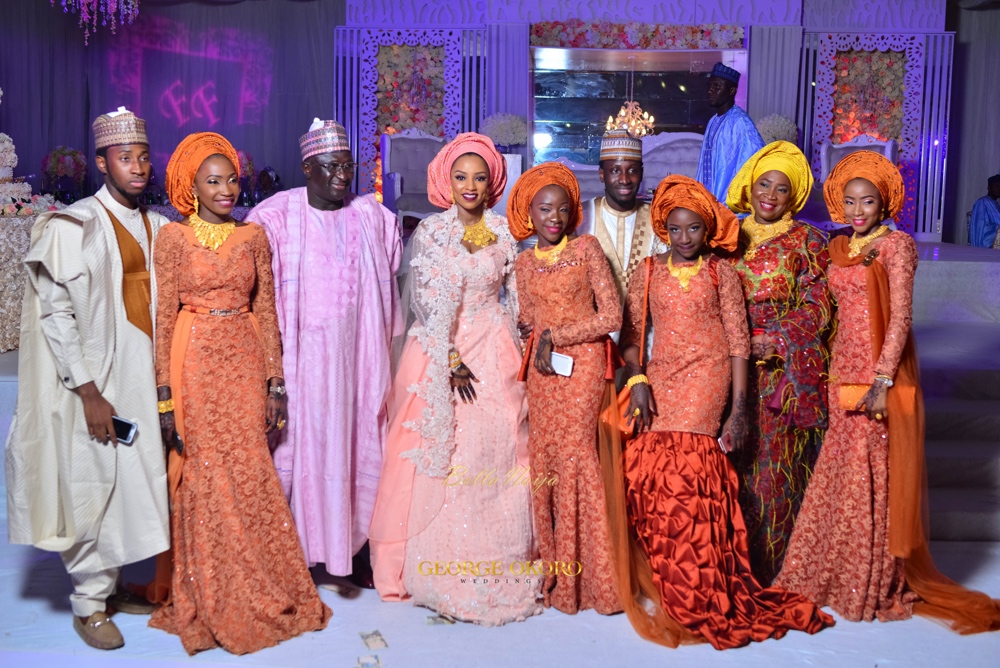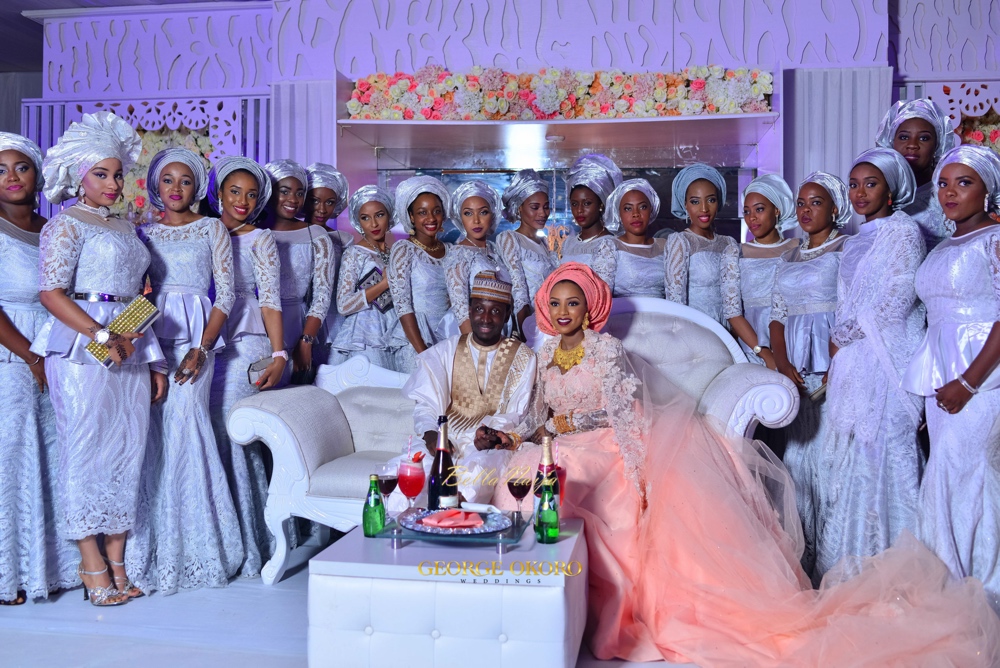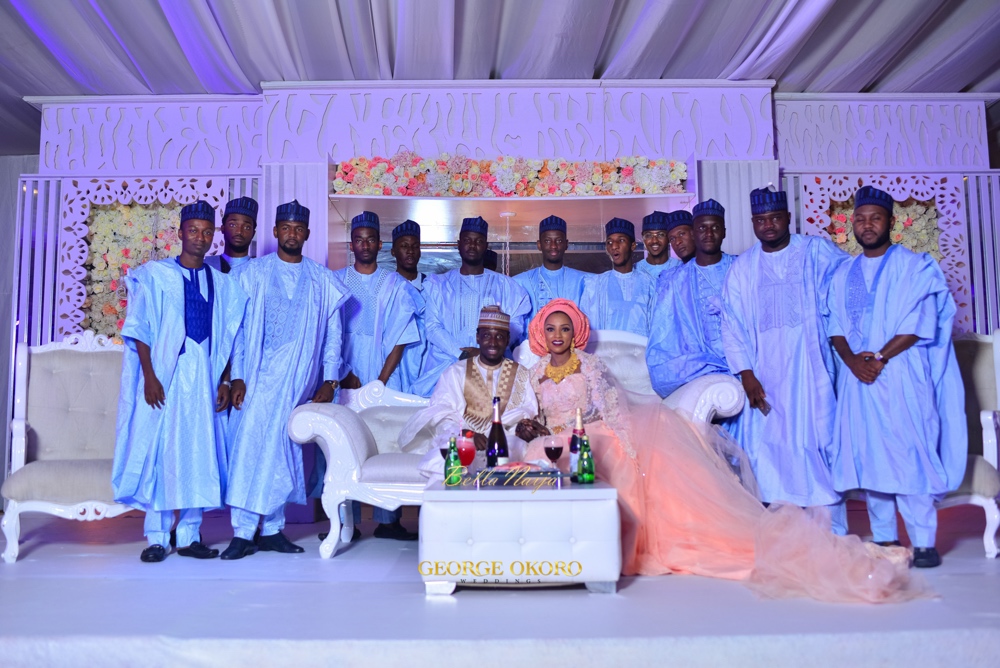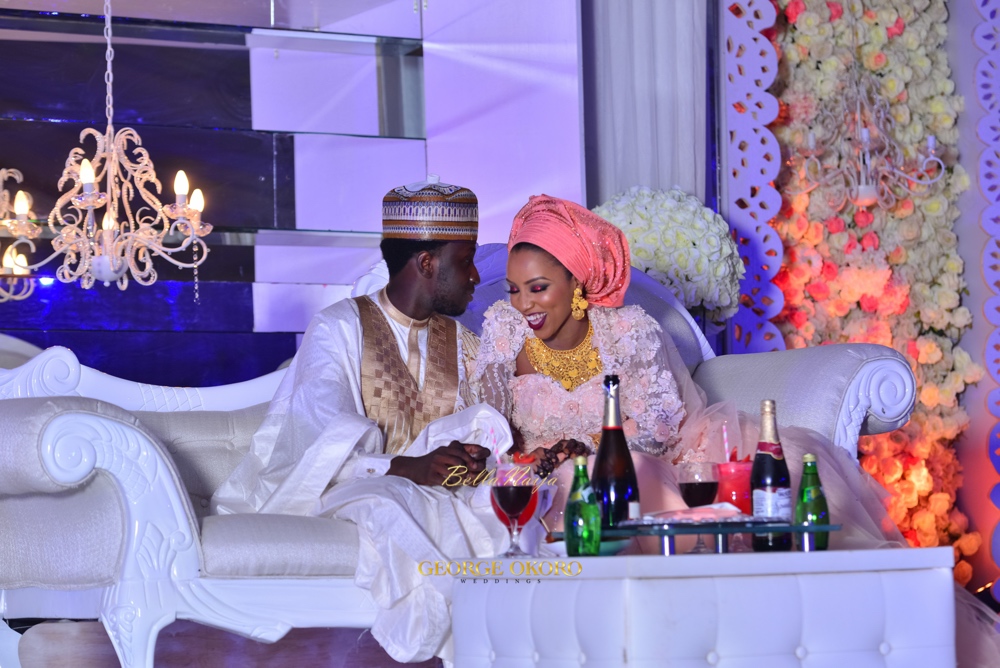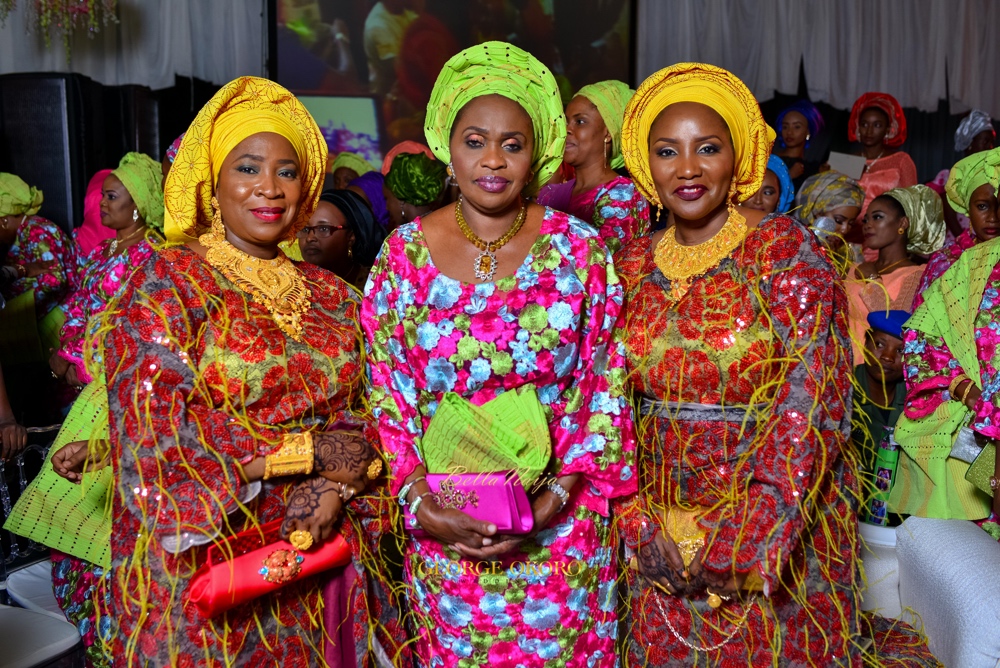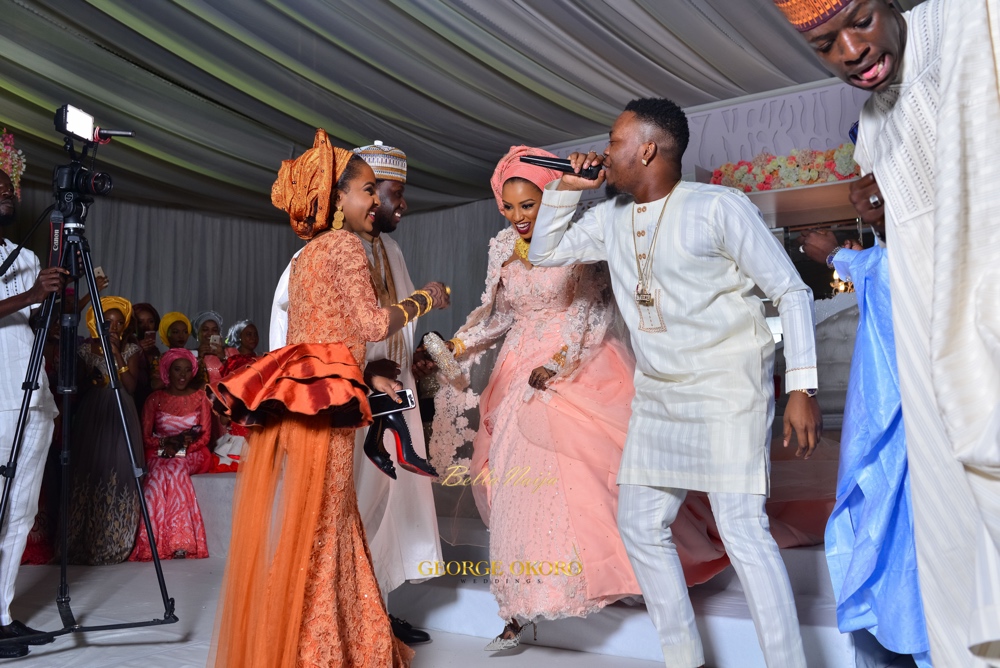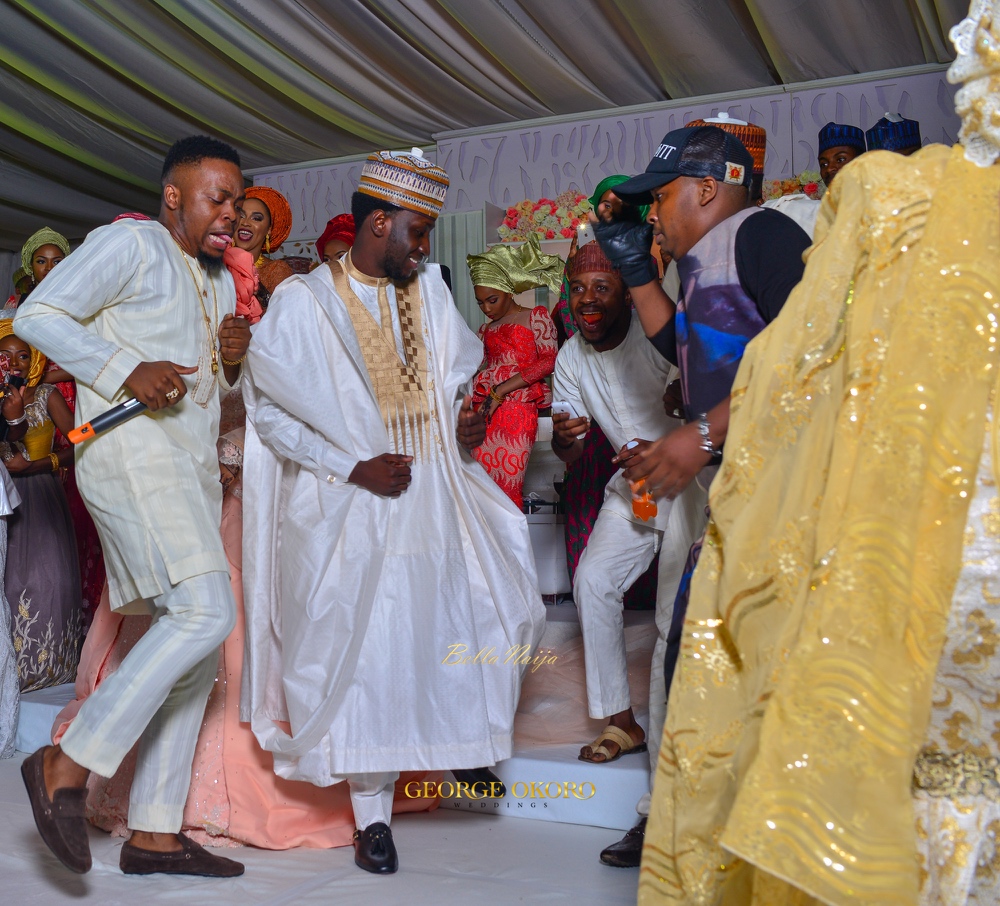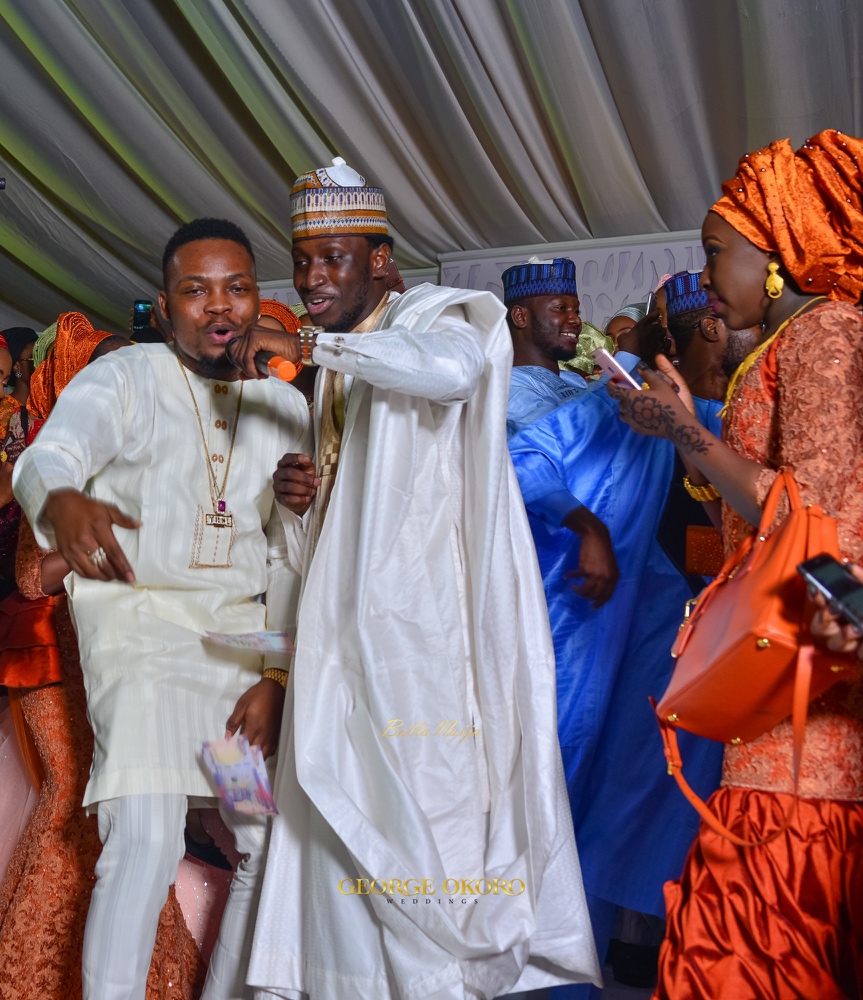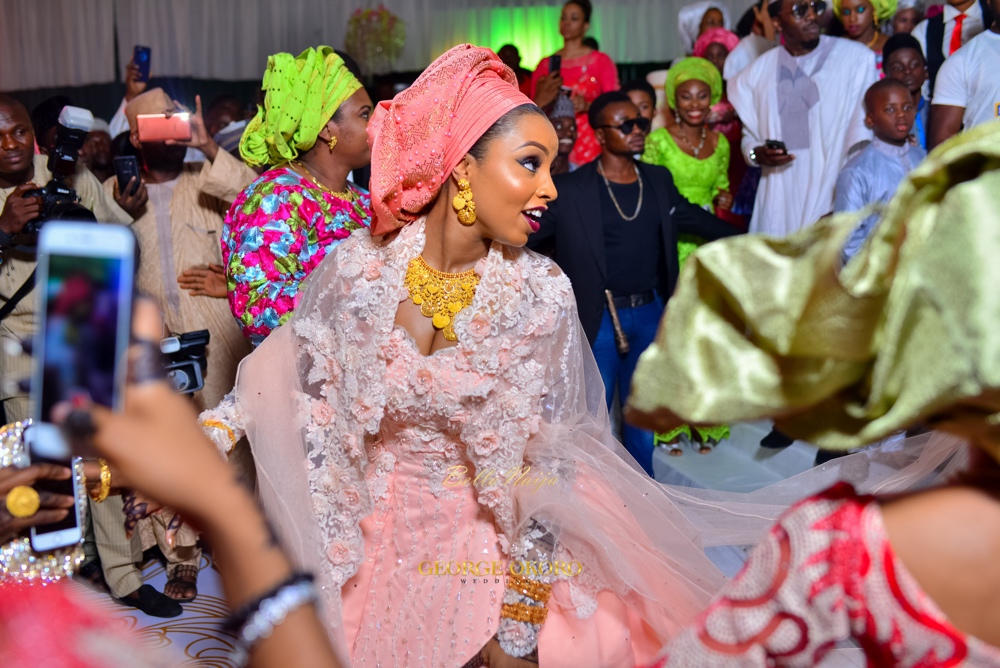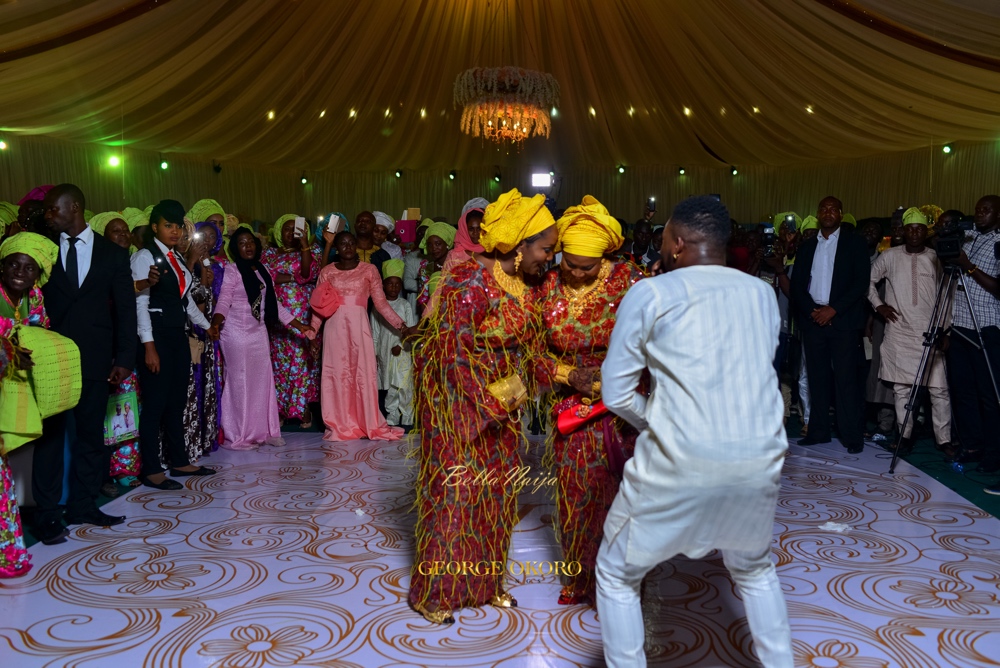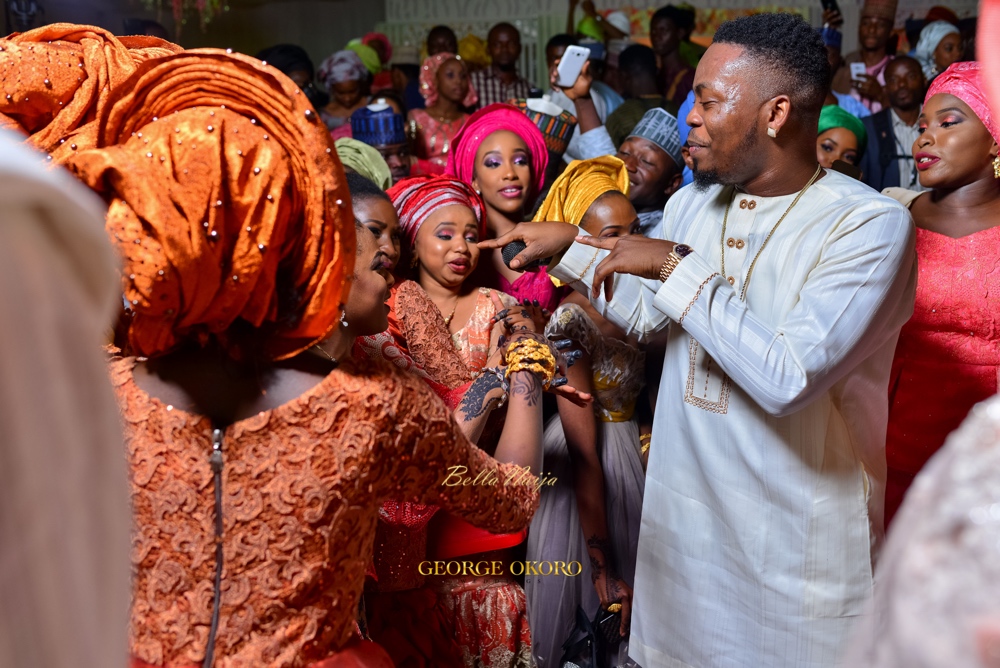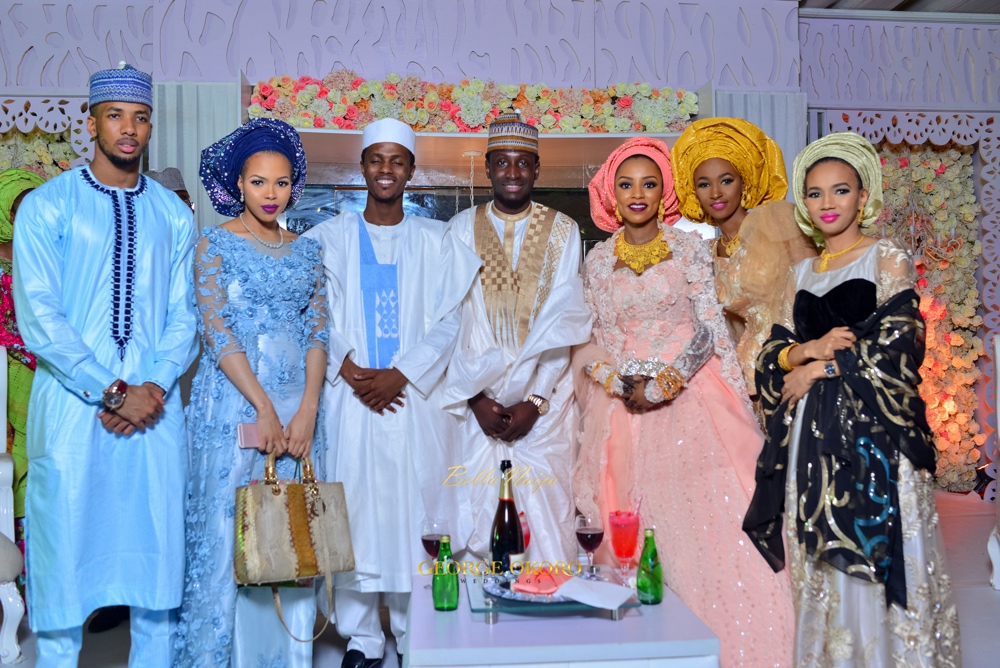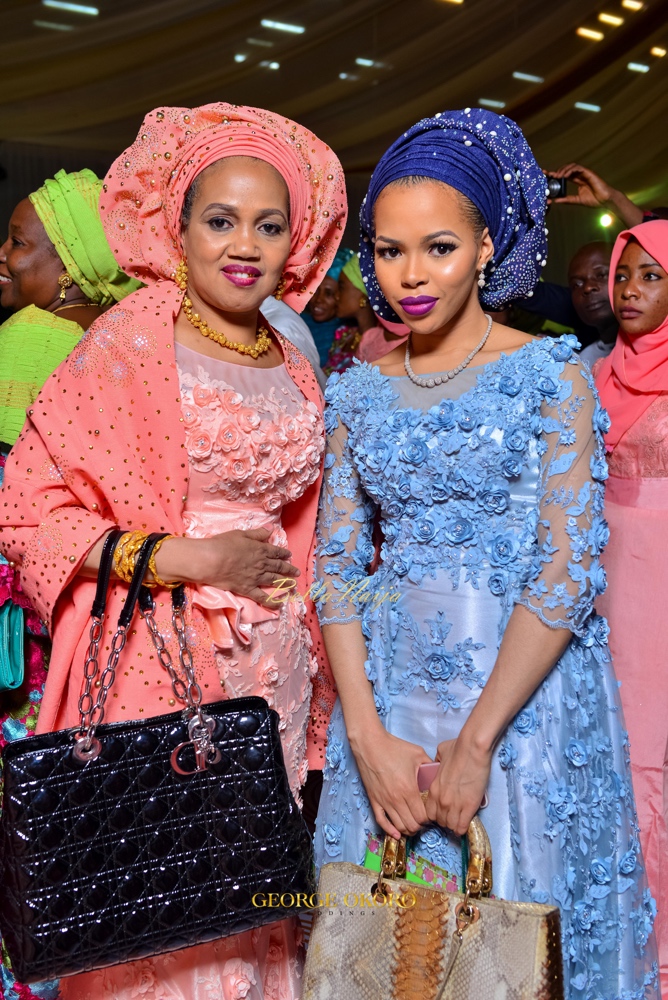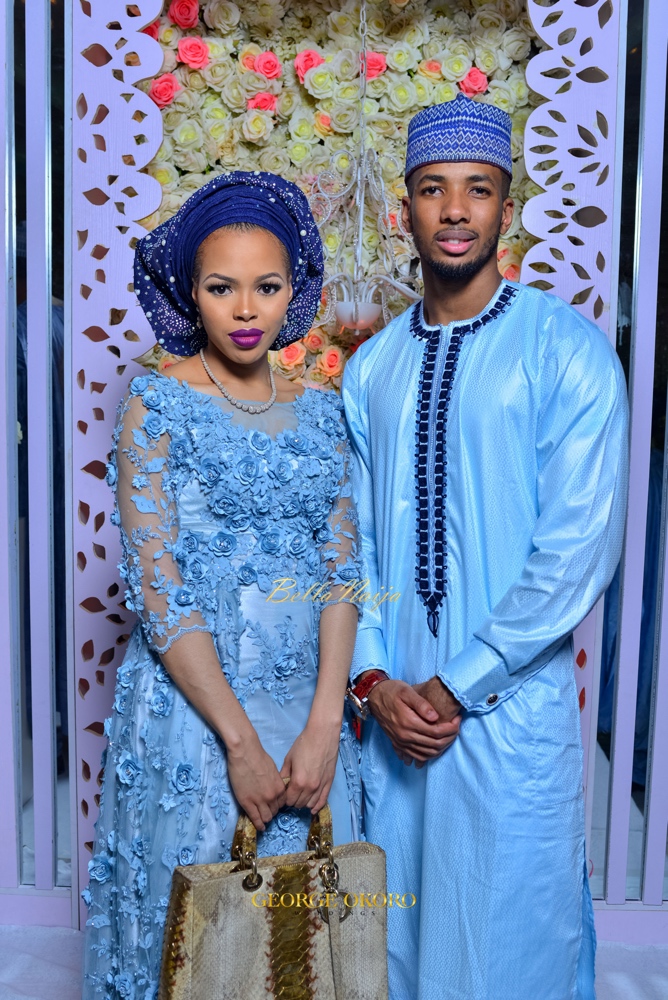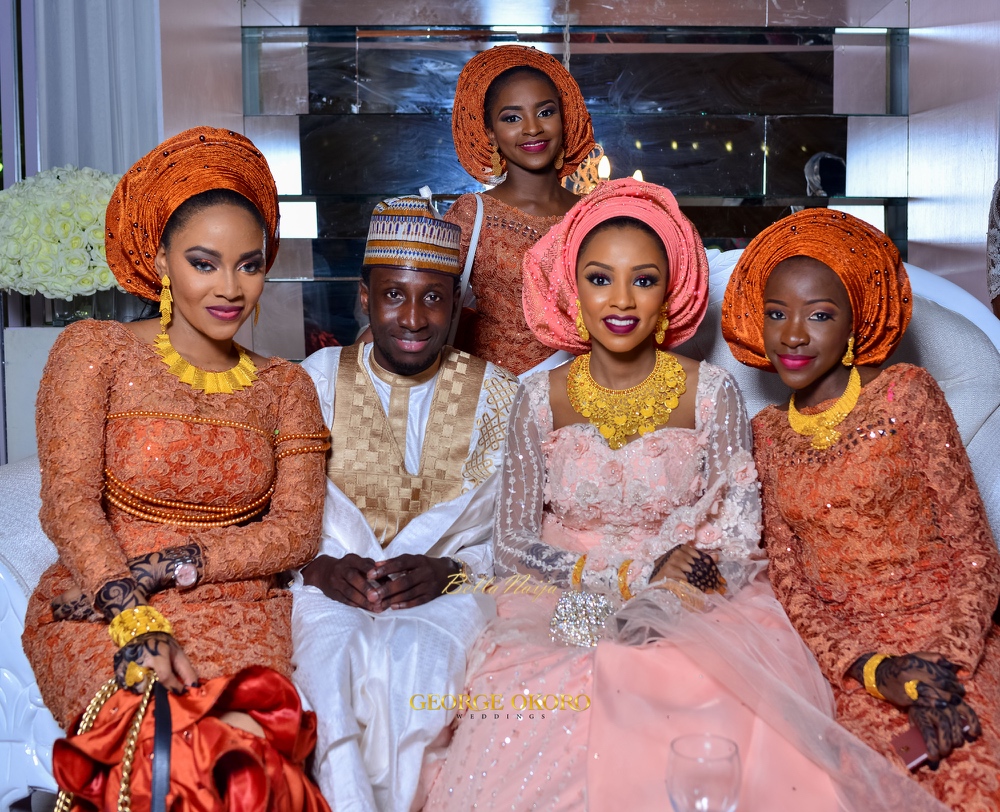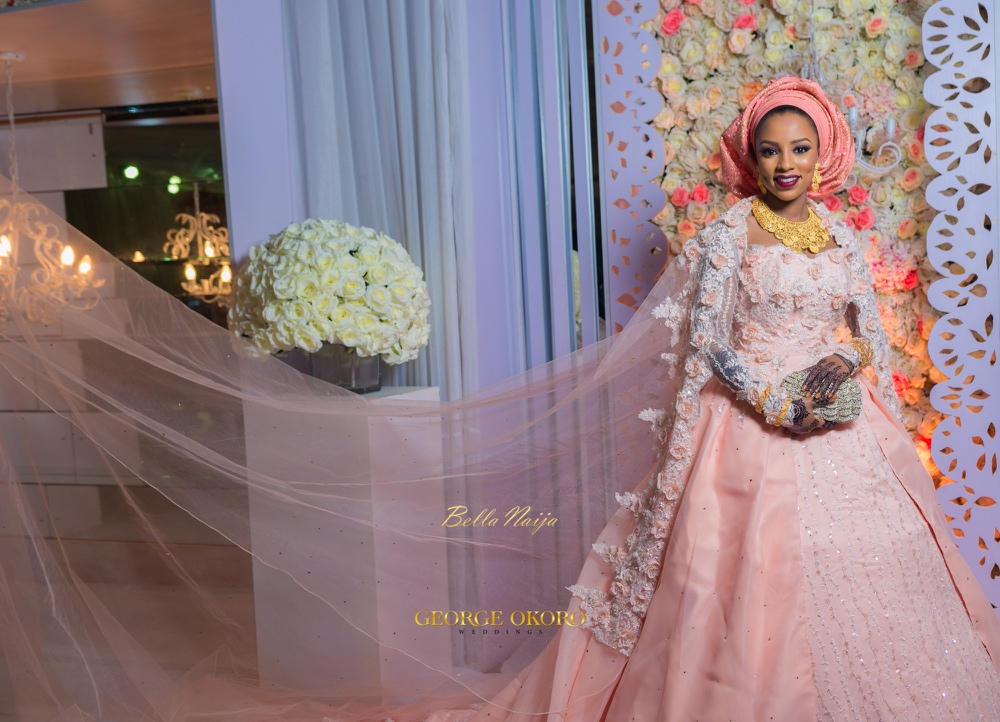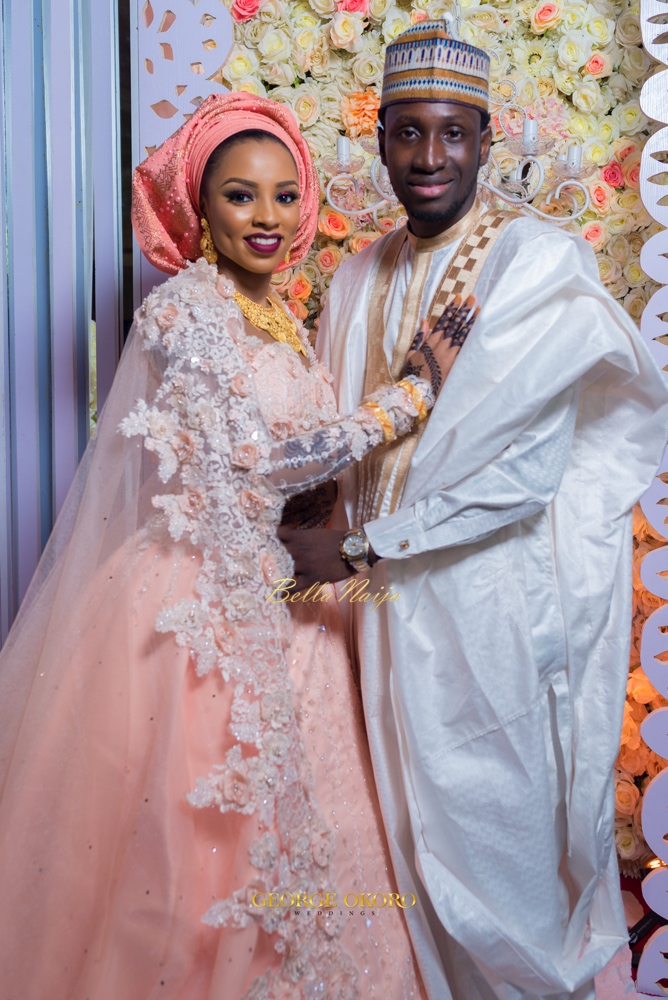 Budan Kai – It means "Unveiling of the Bride". The groom's family welcomed Zara with gifts in cash and kind, and Faisal unveiled and sat next to his beautiful wife.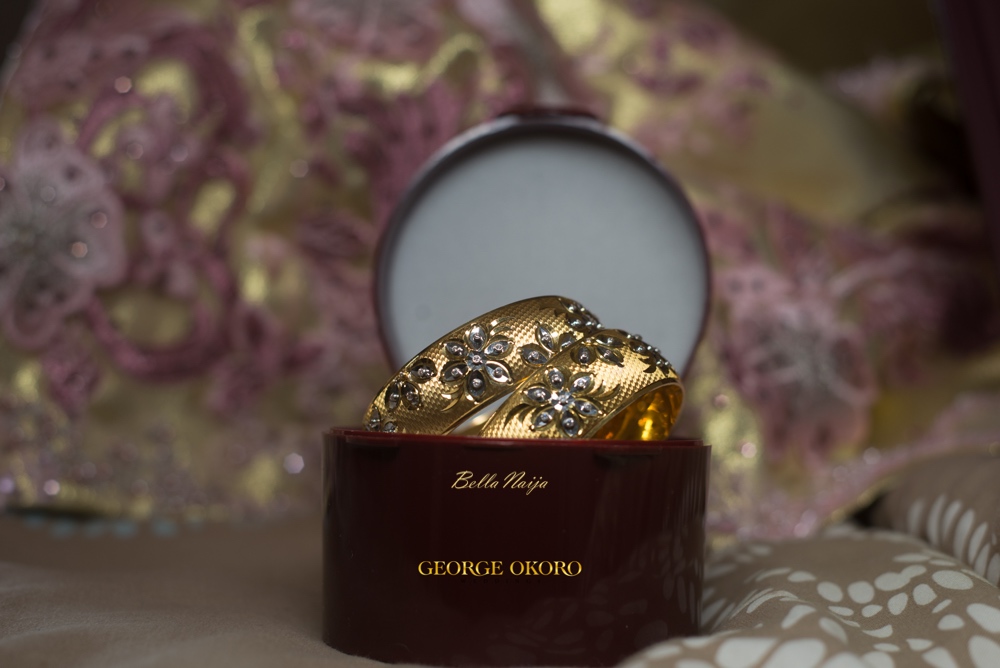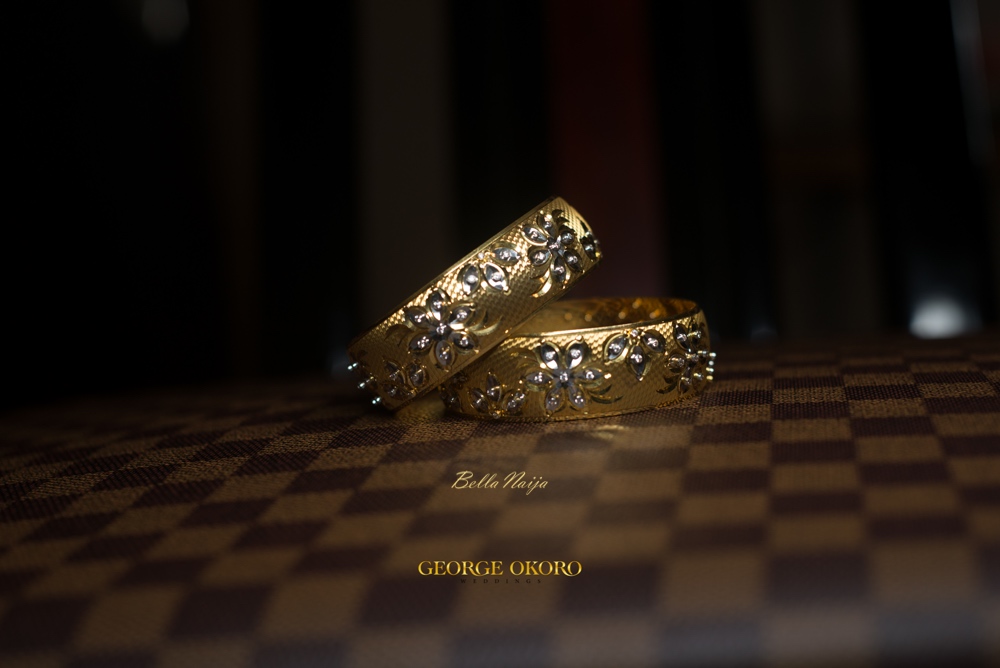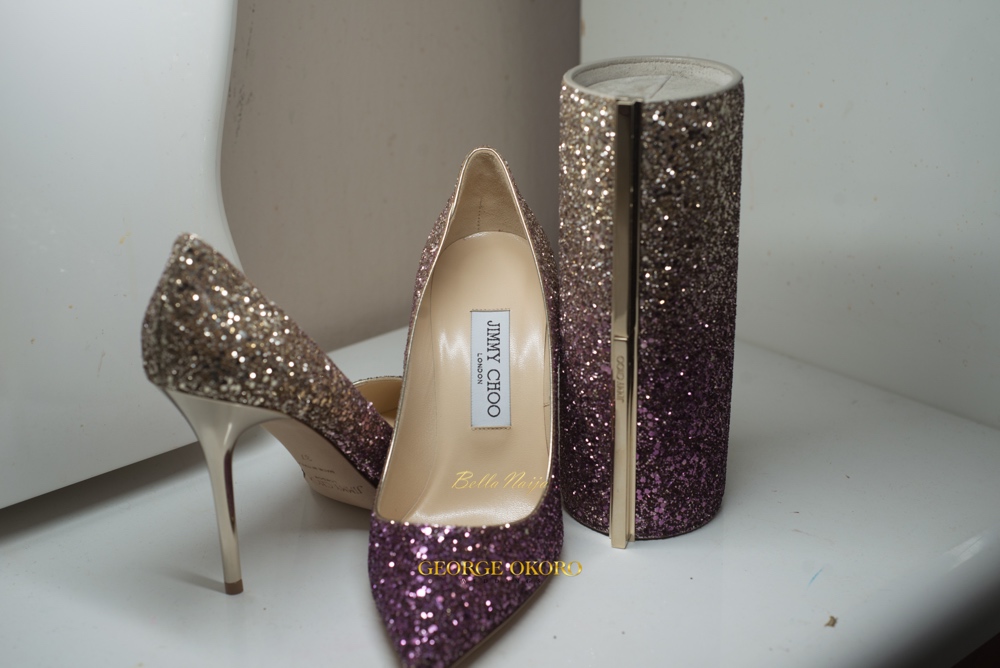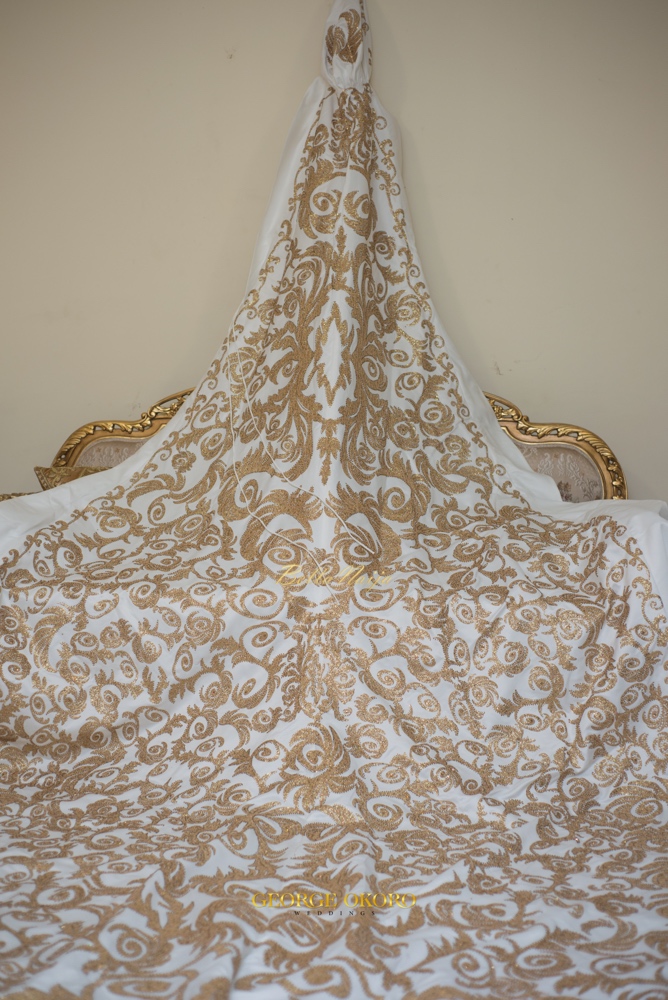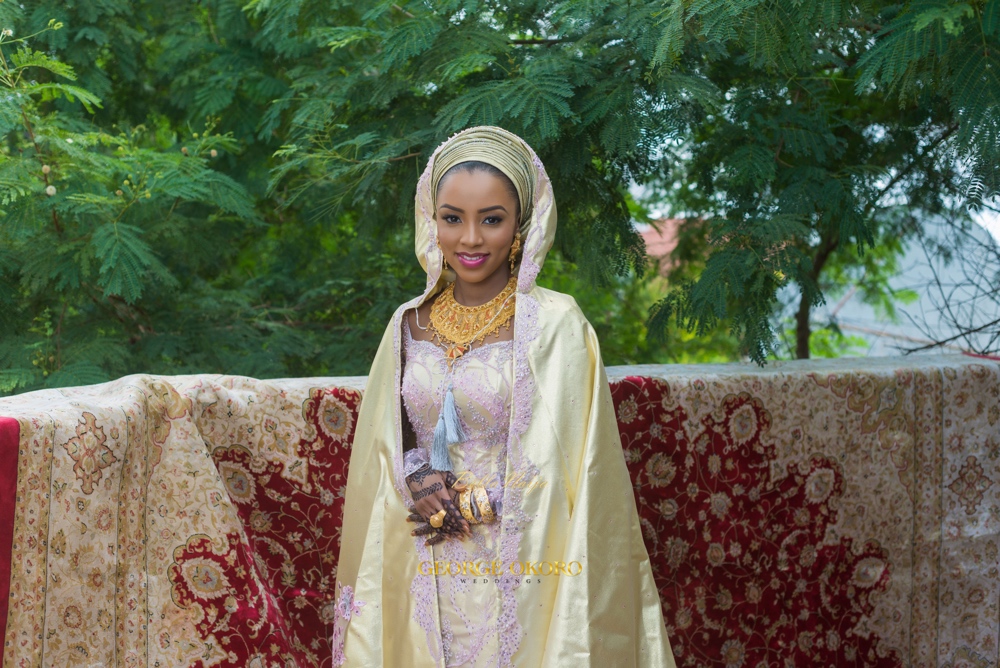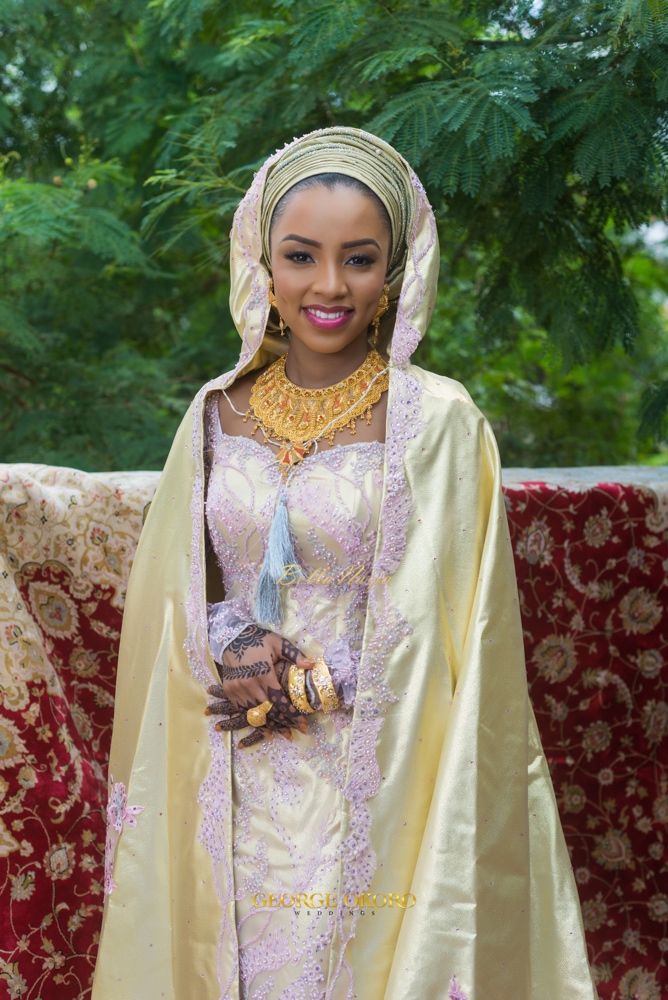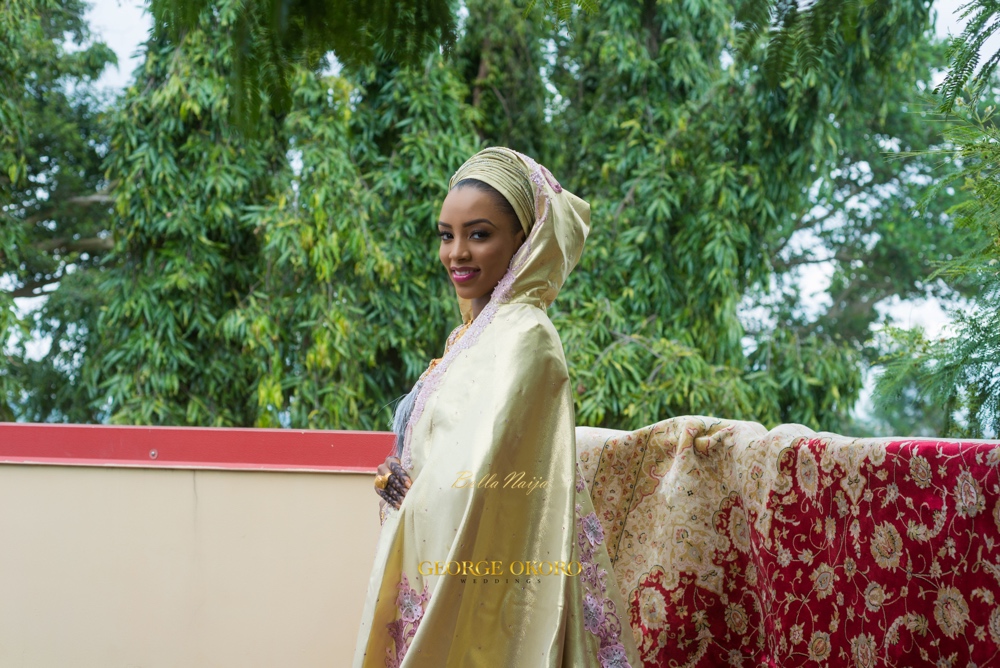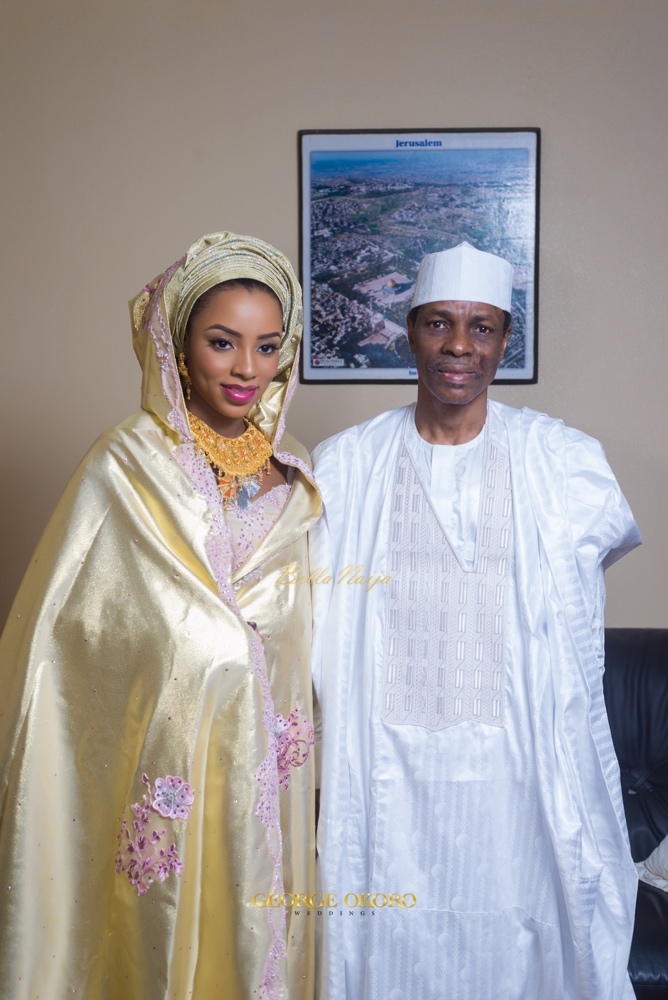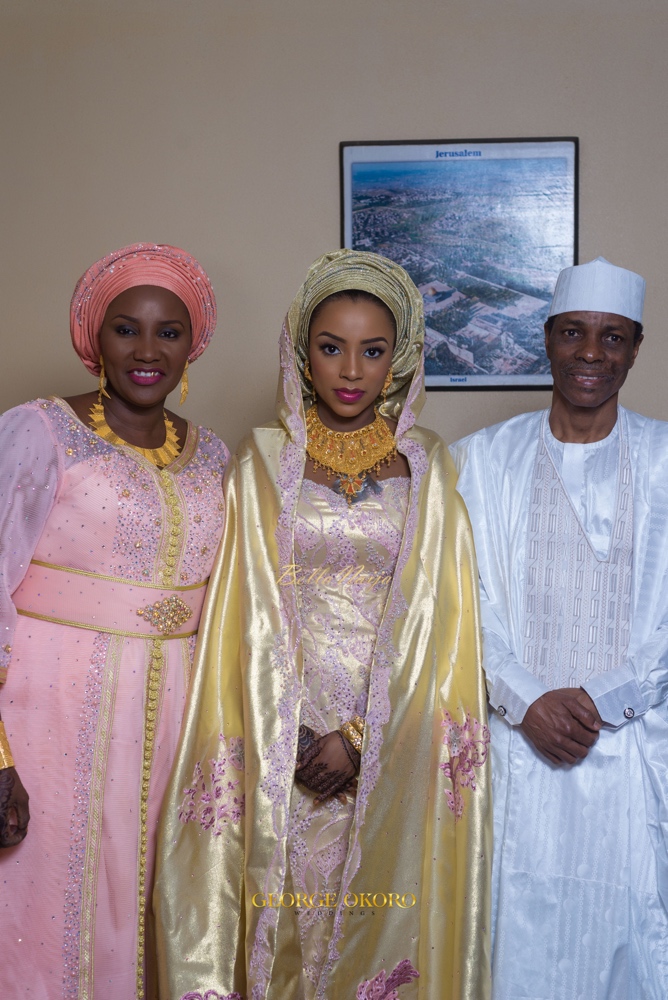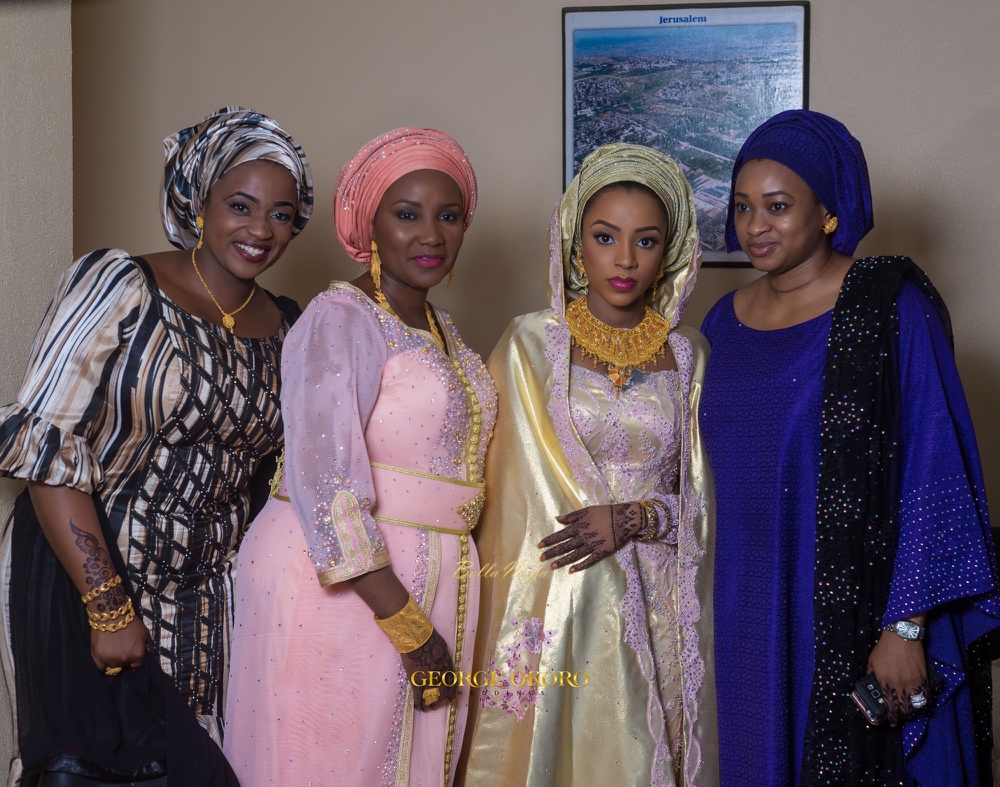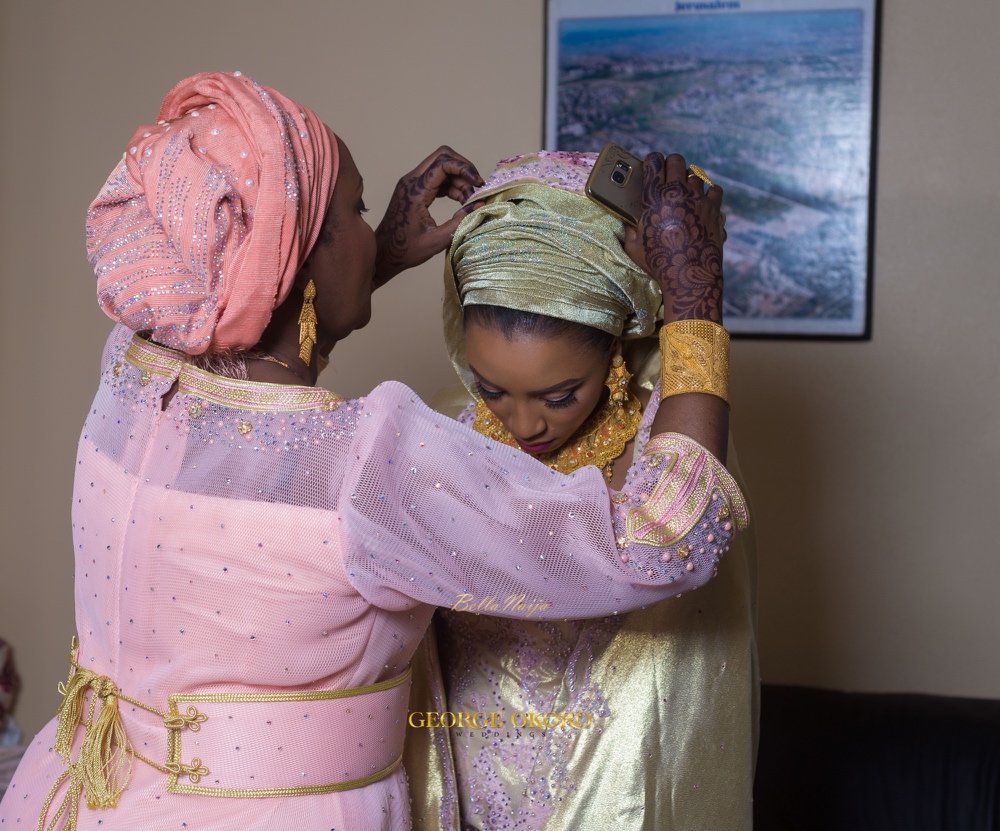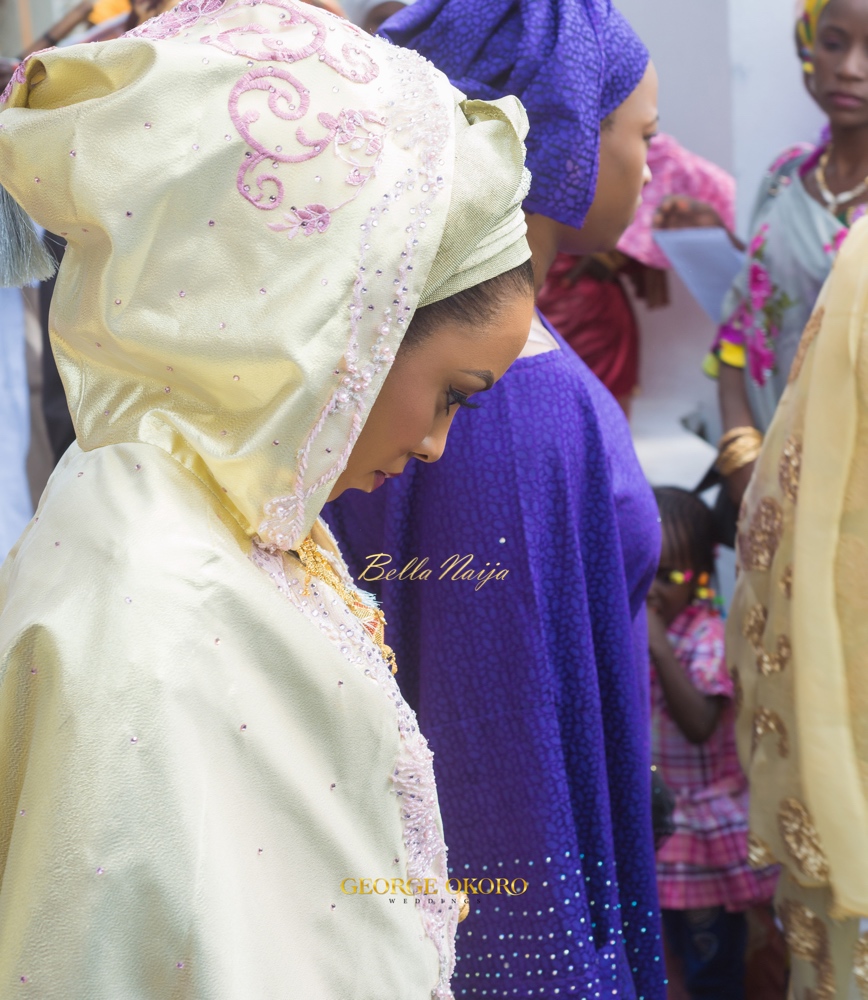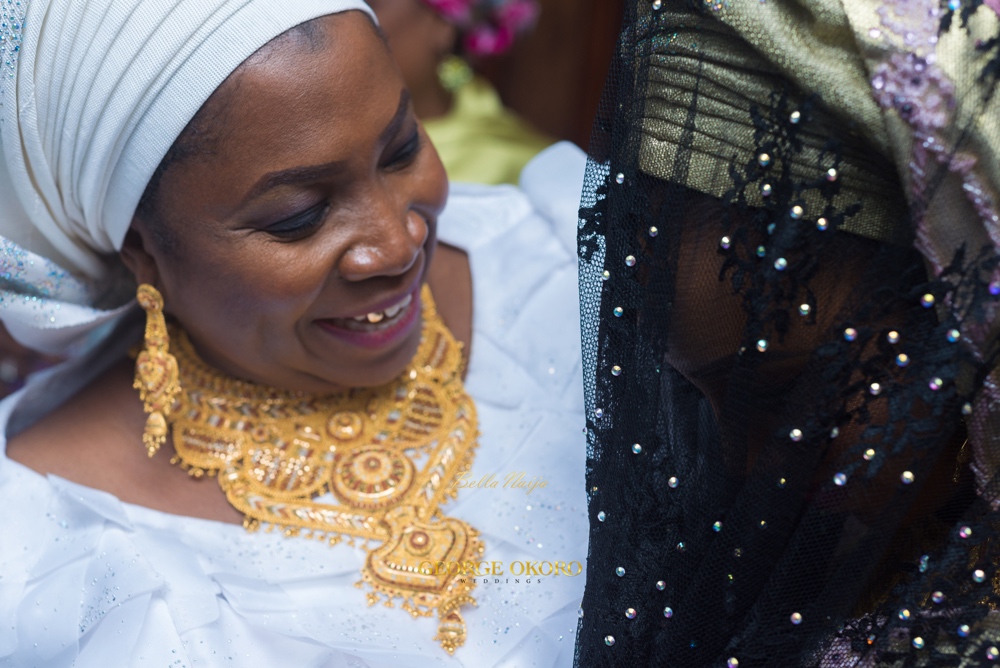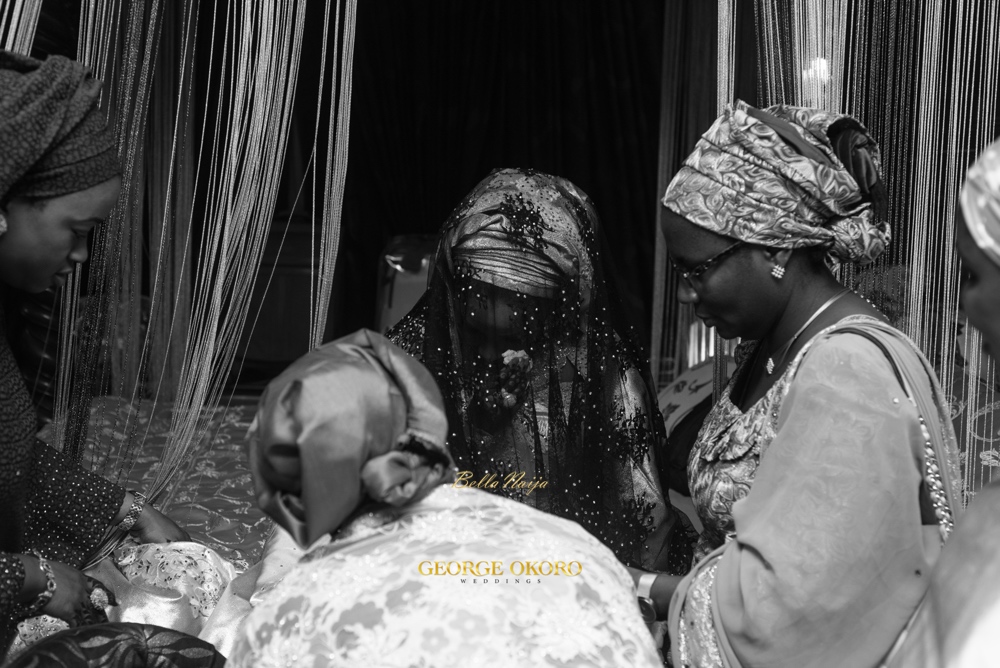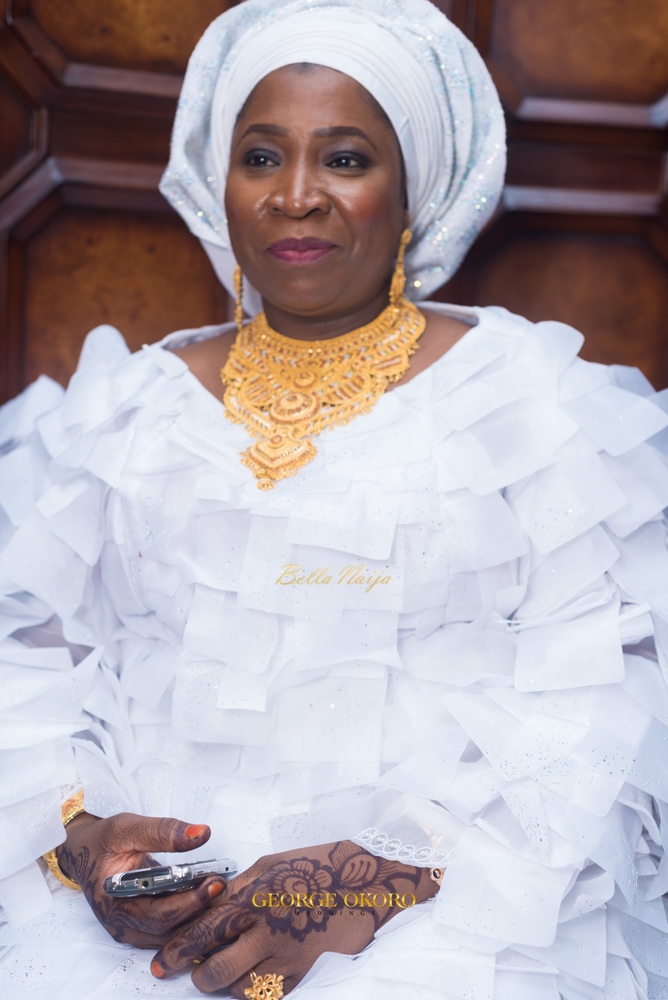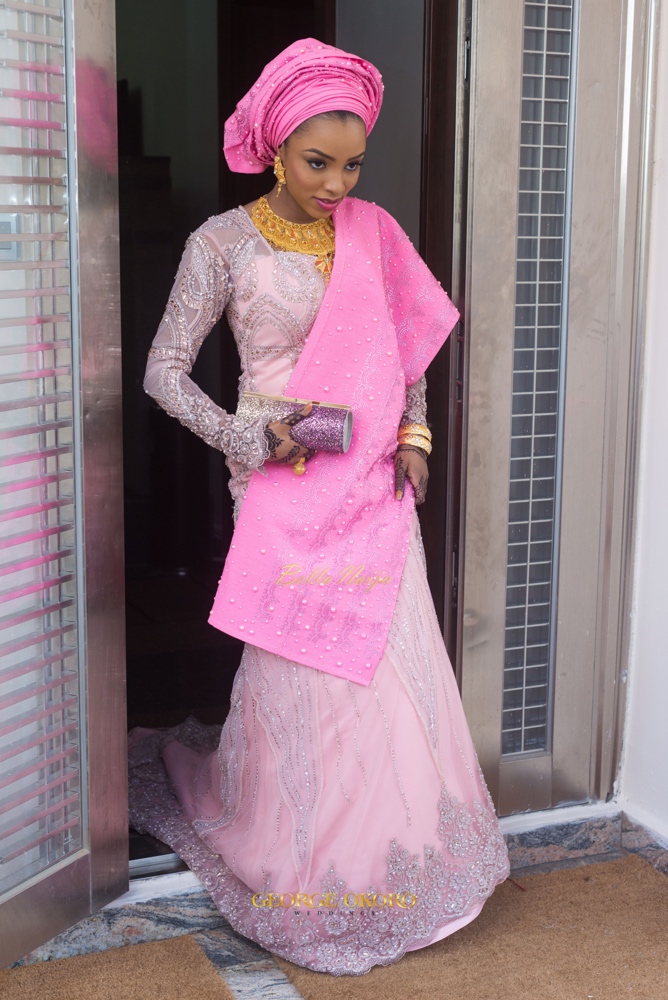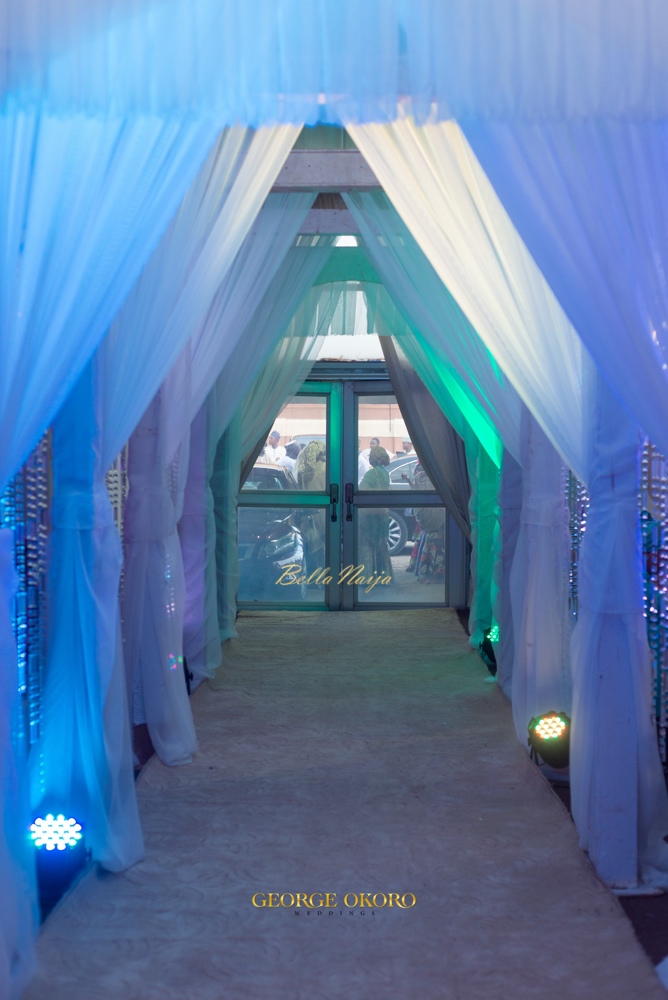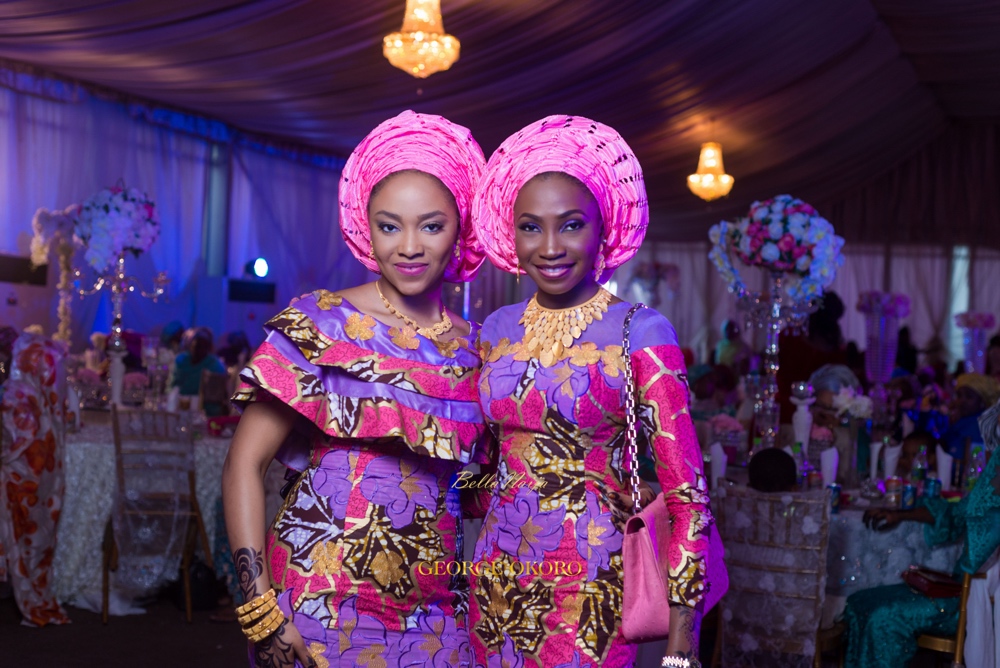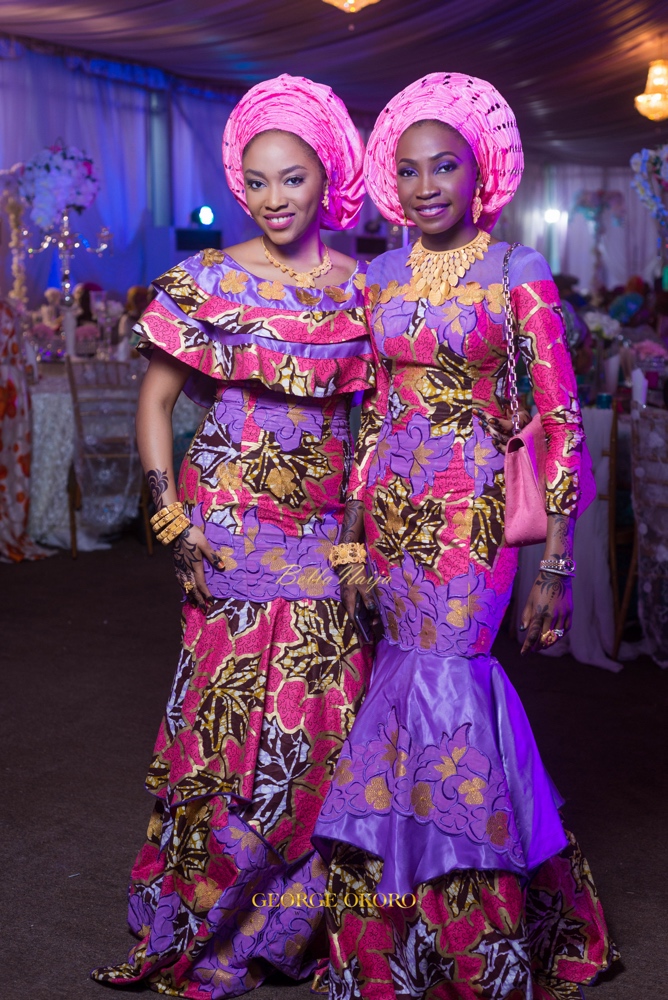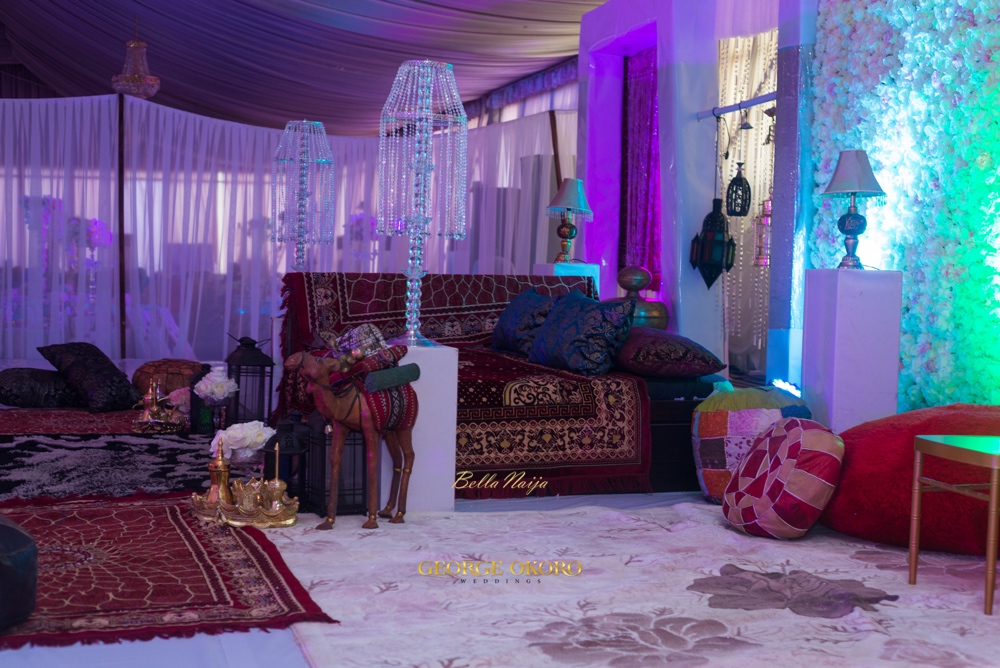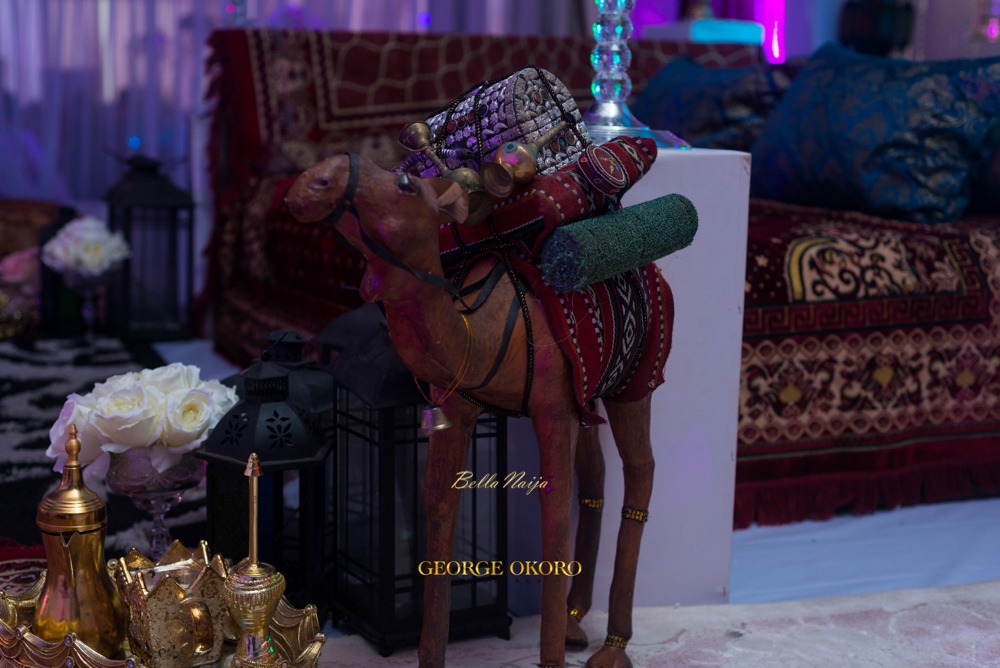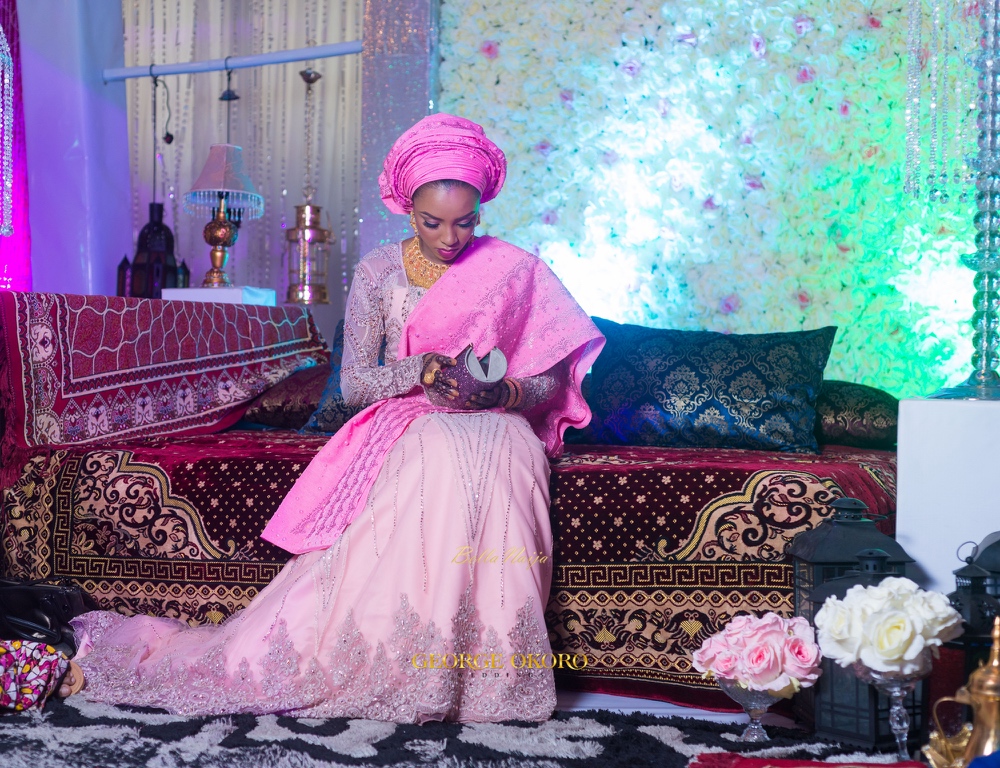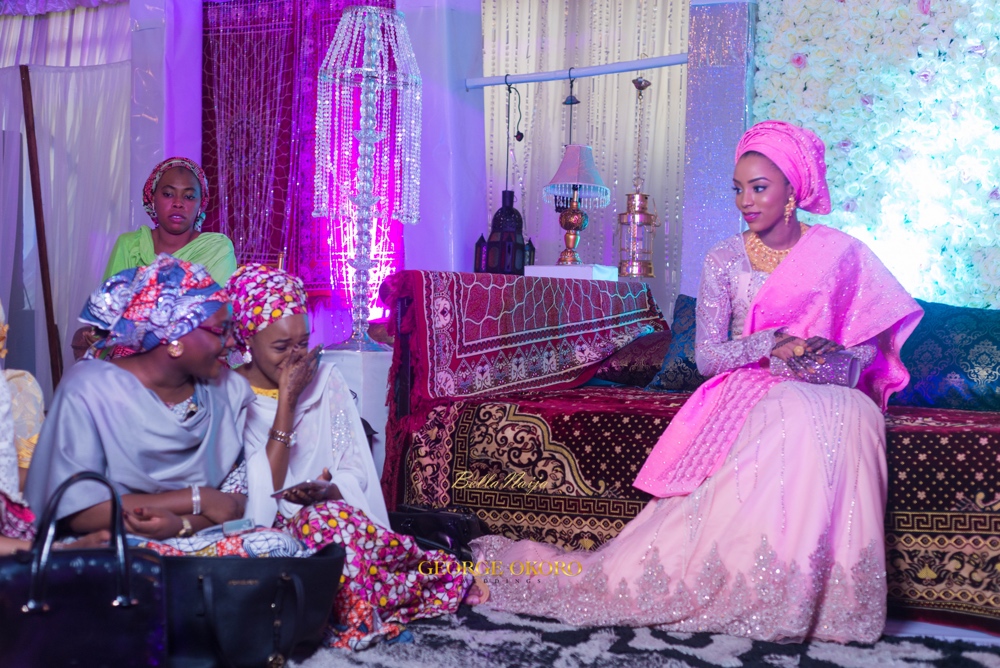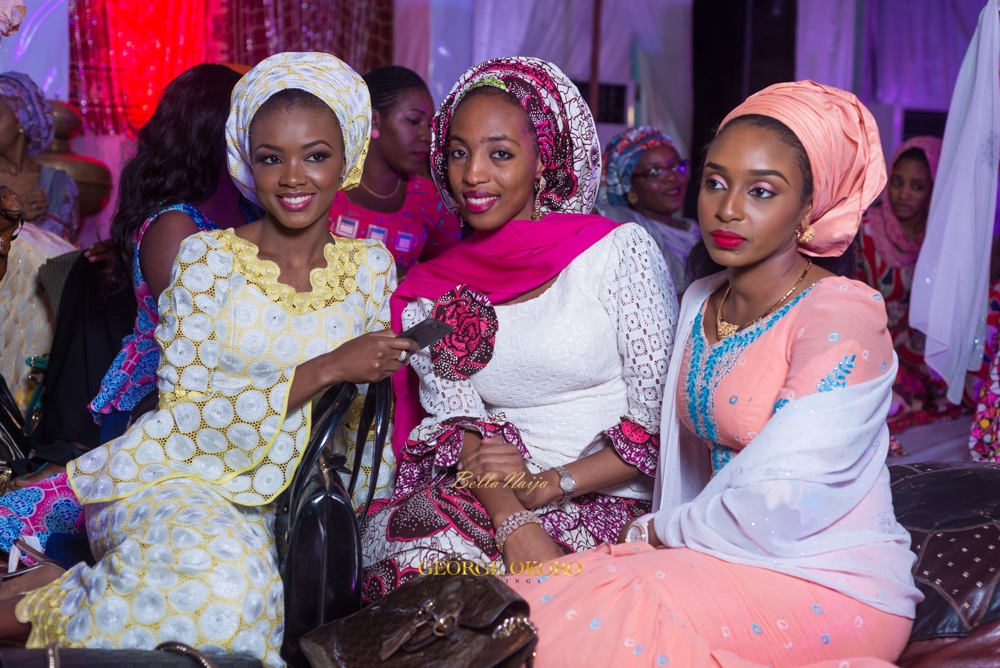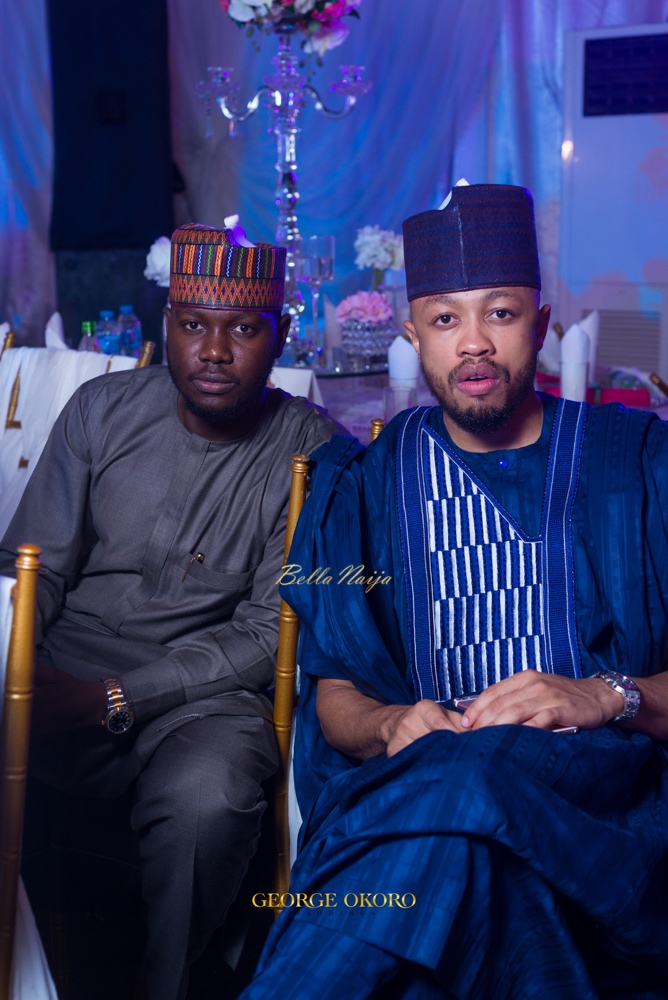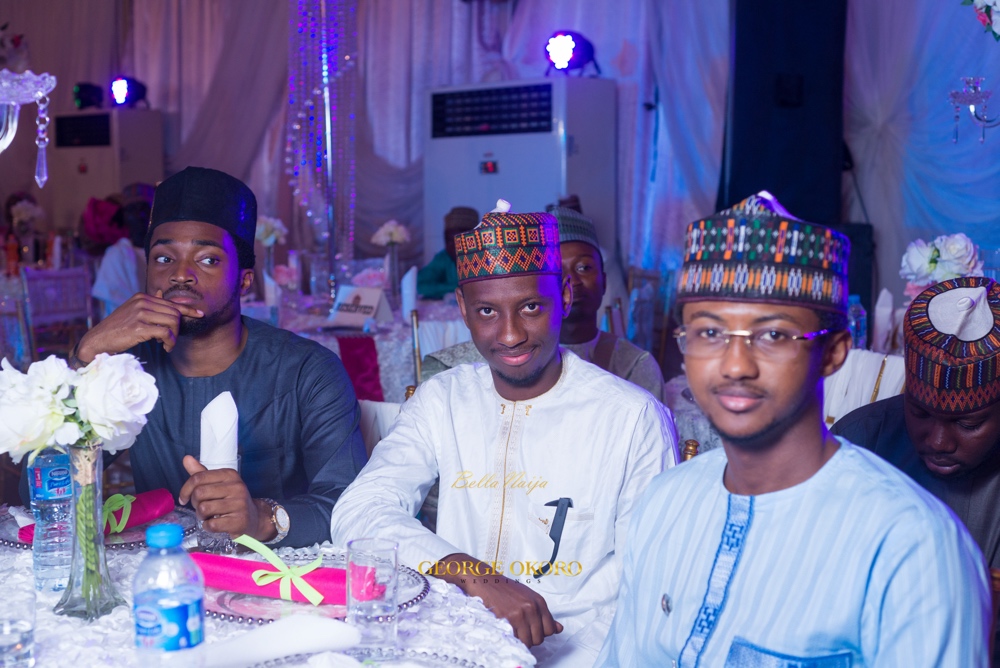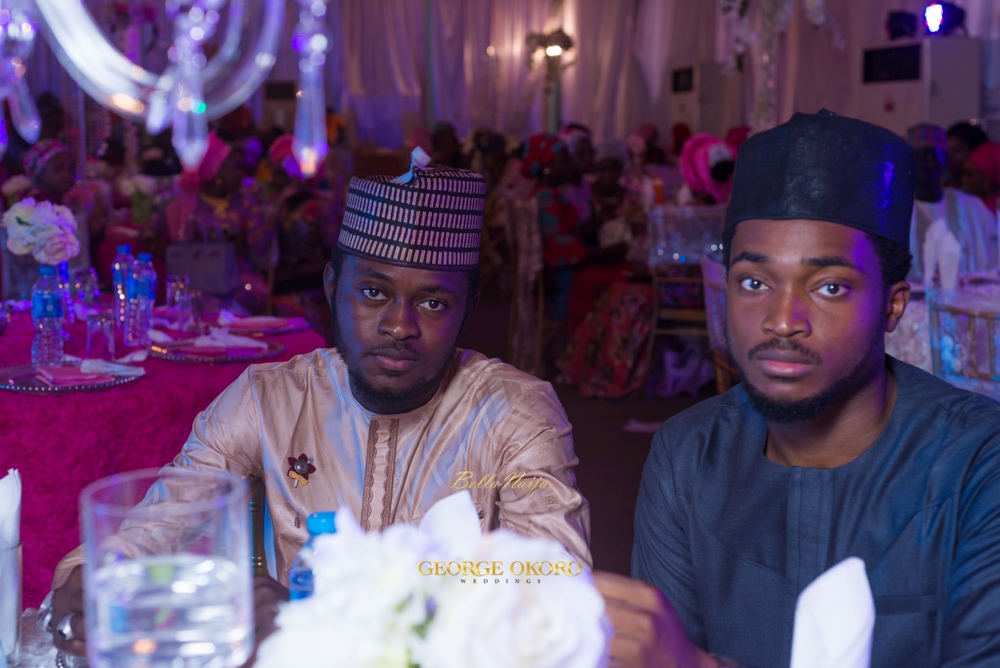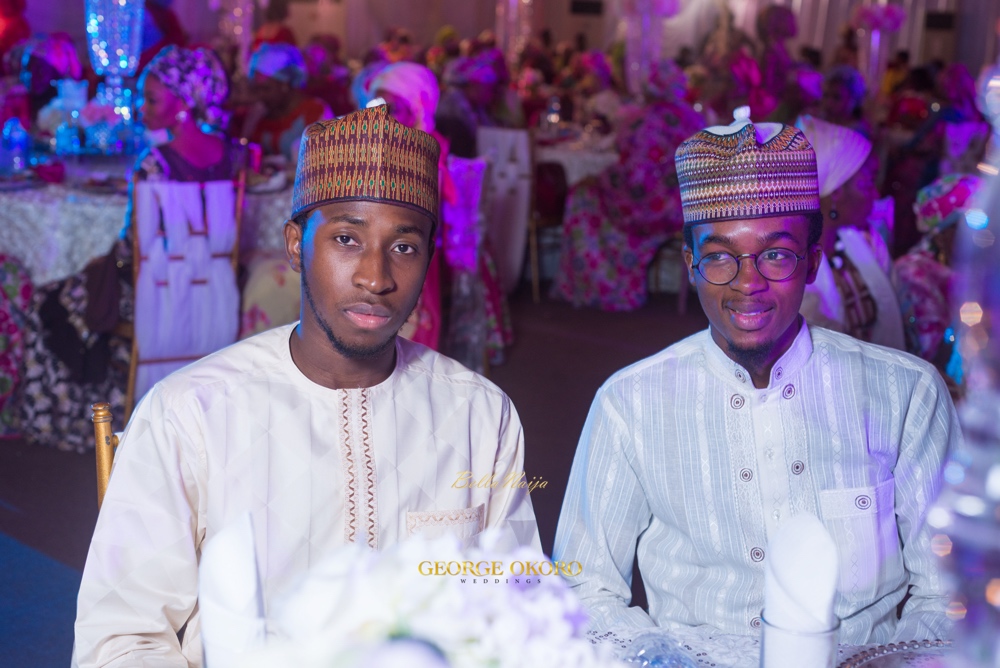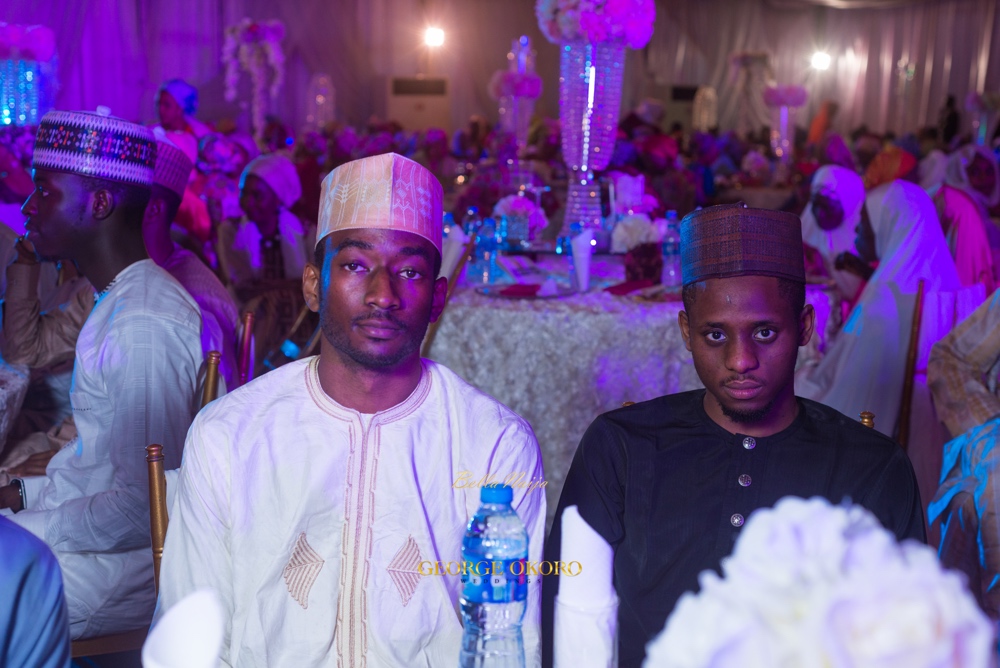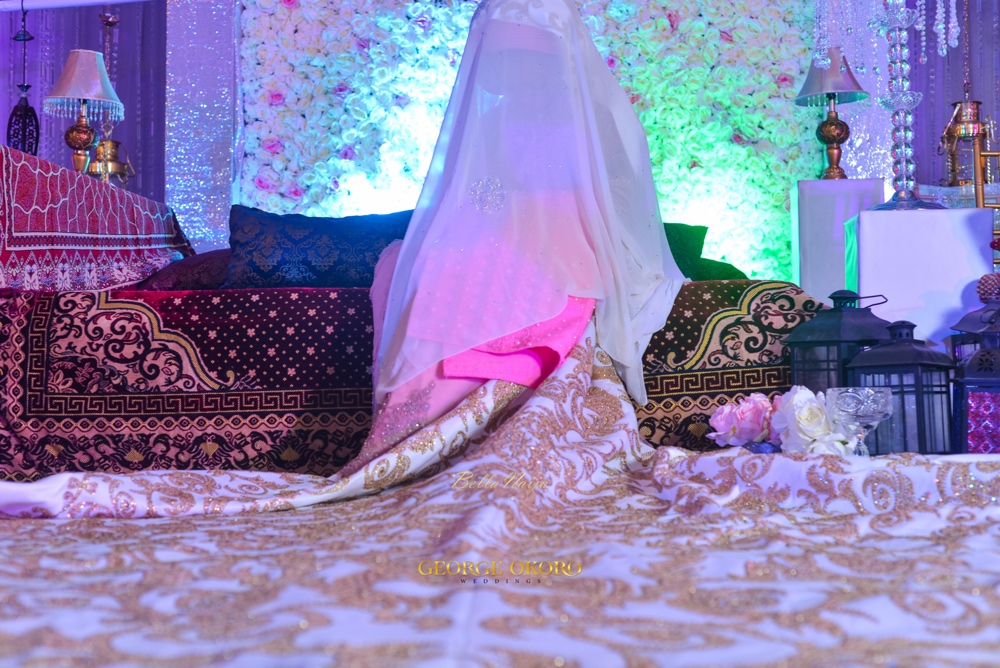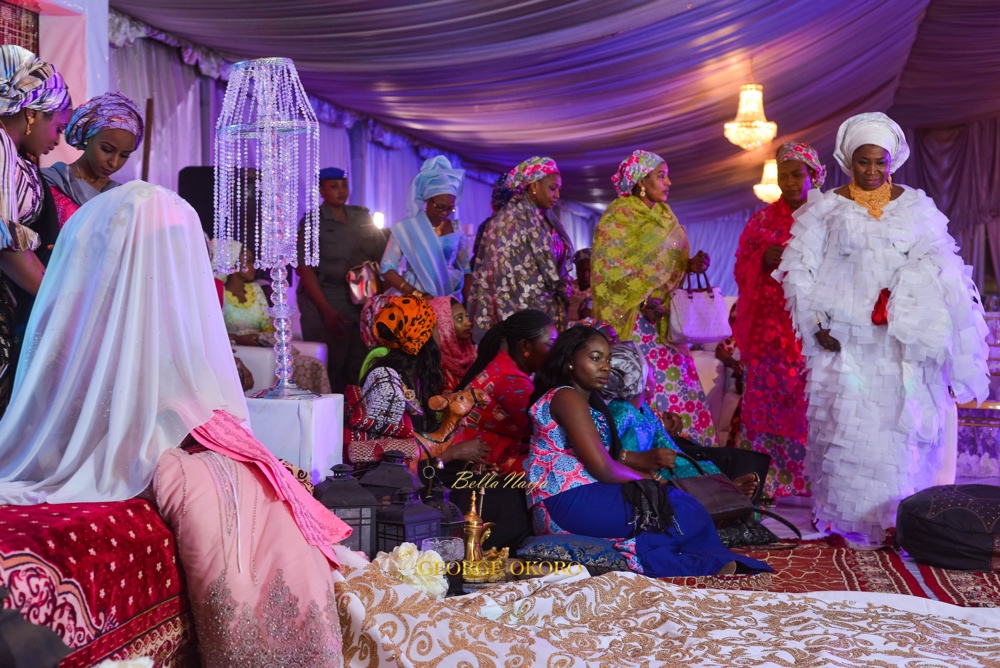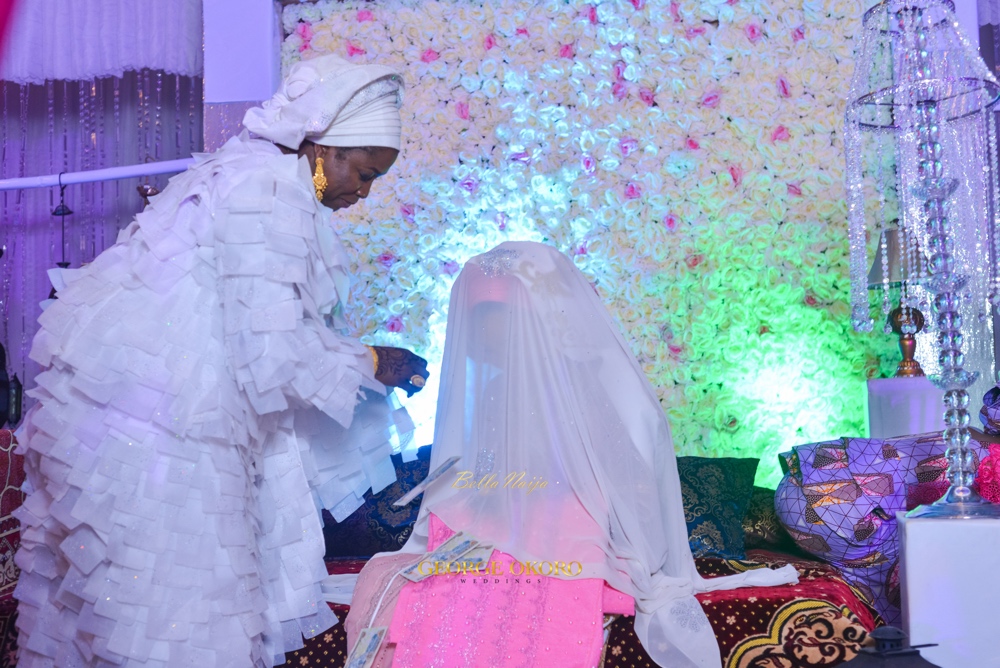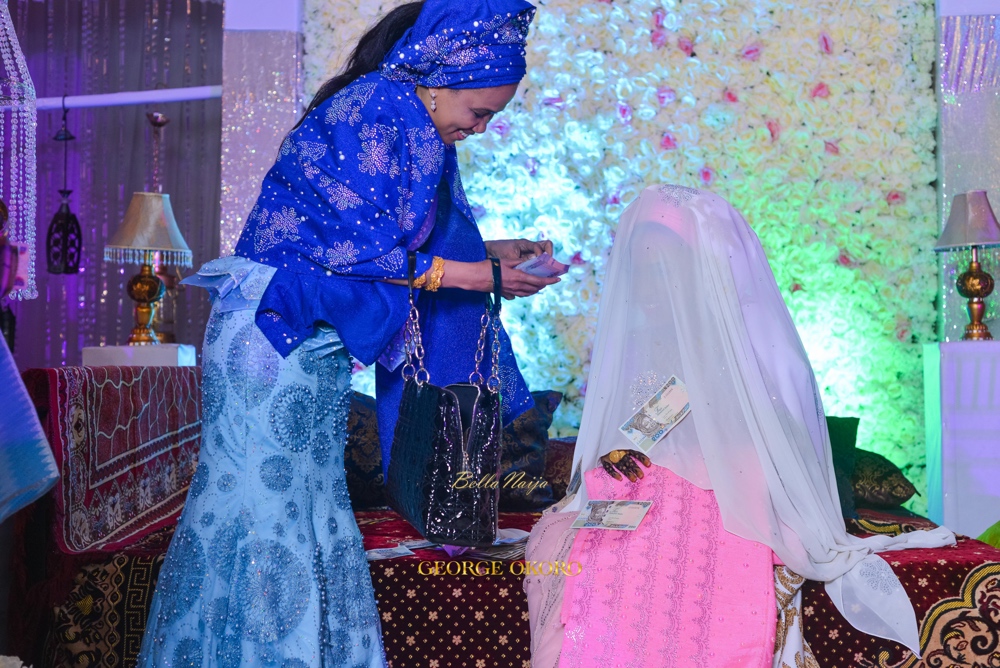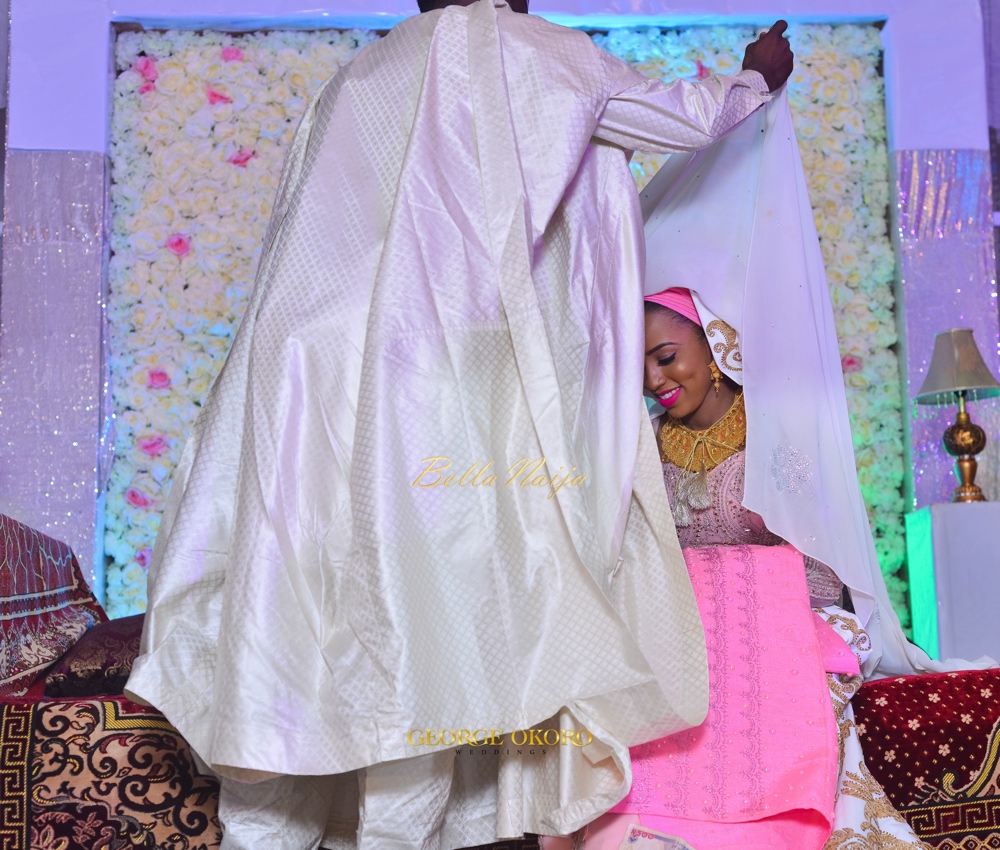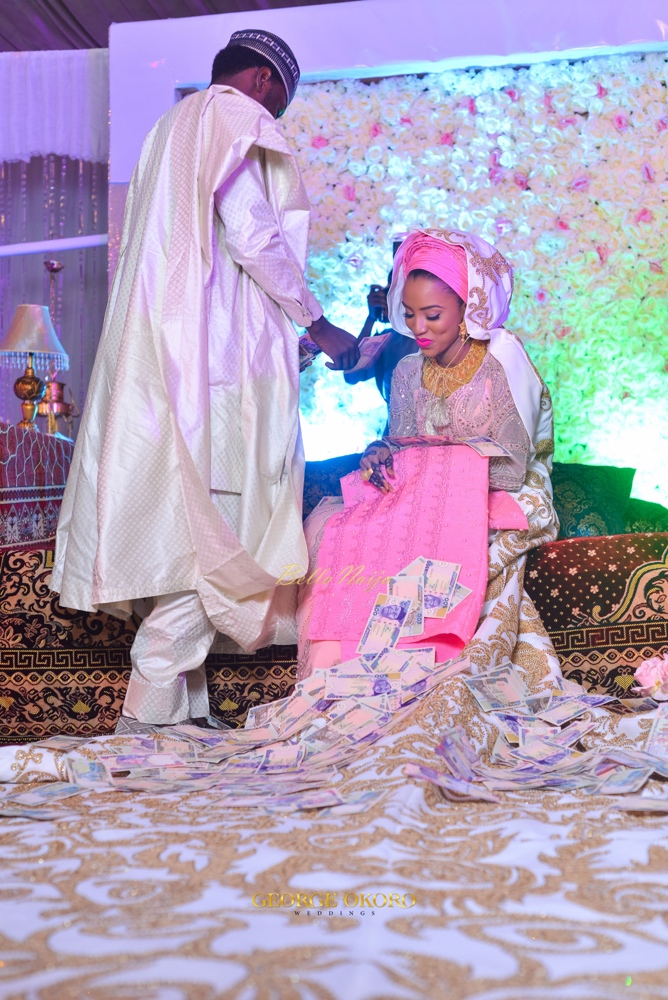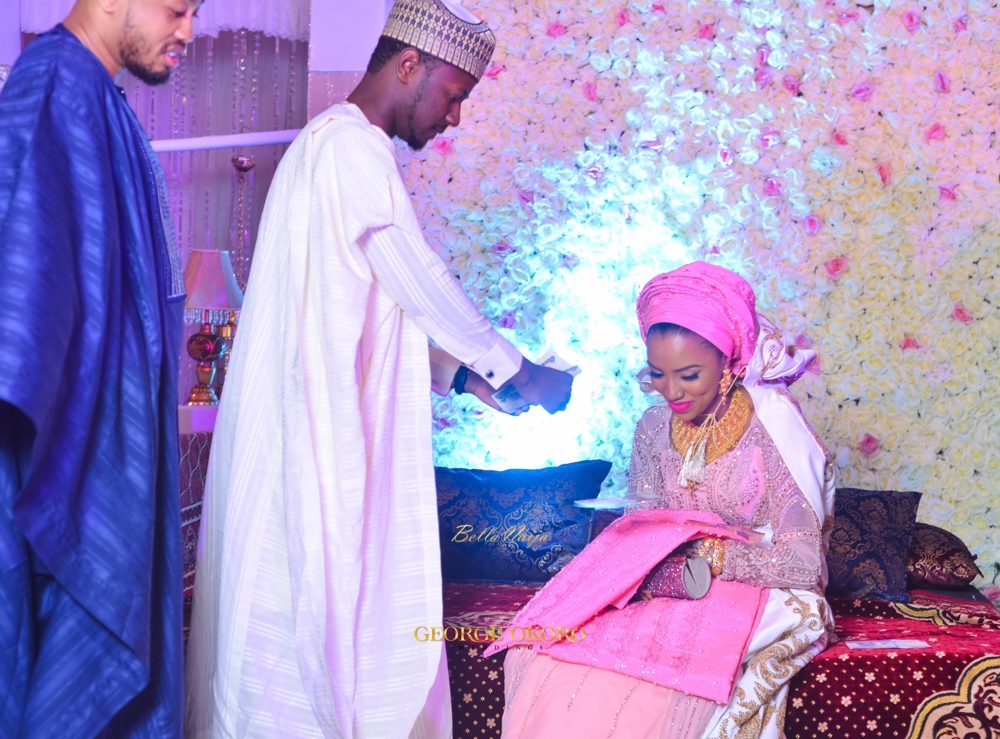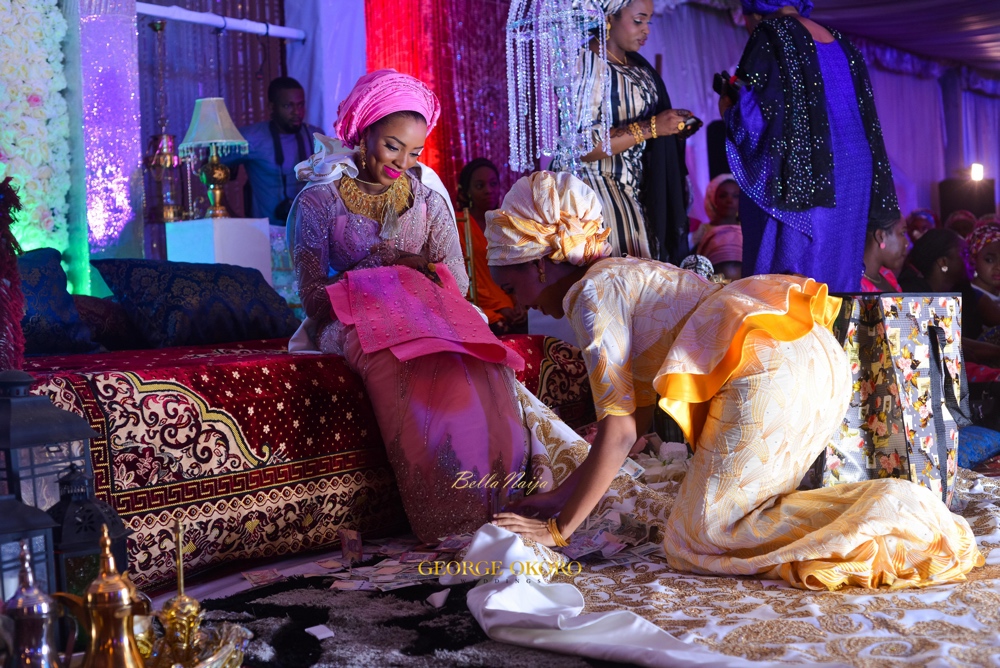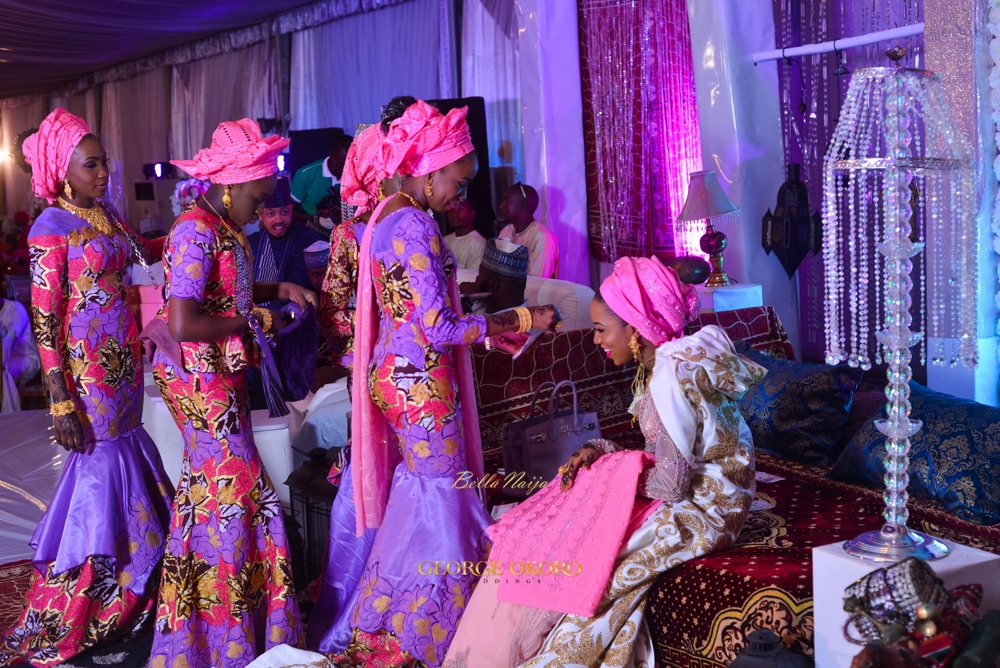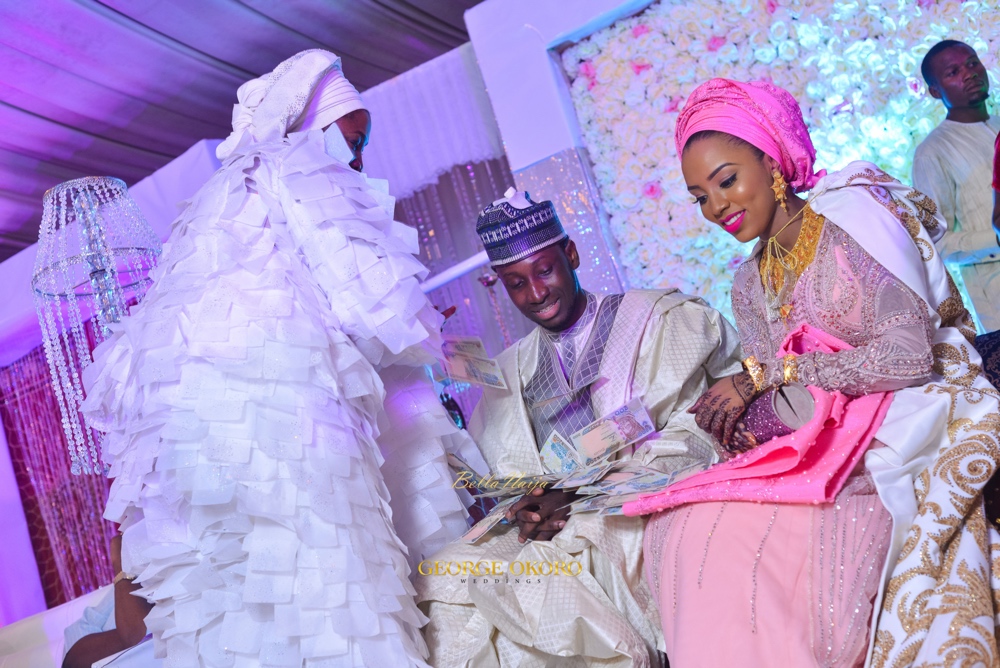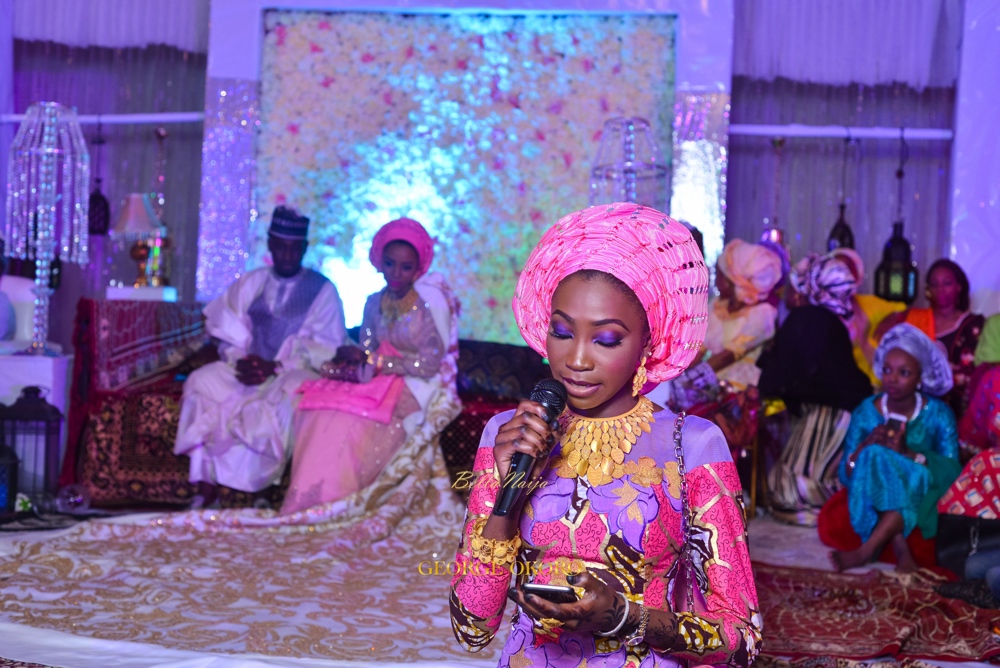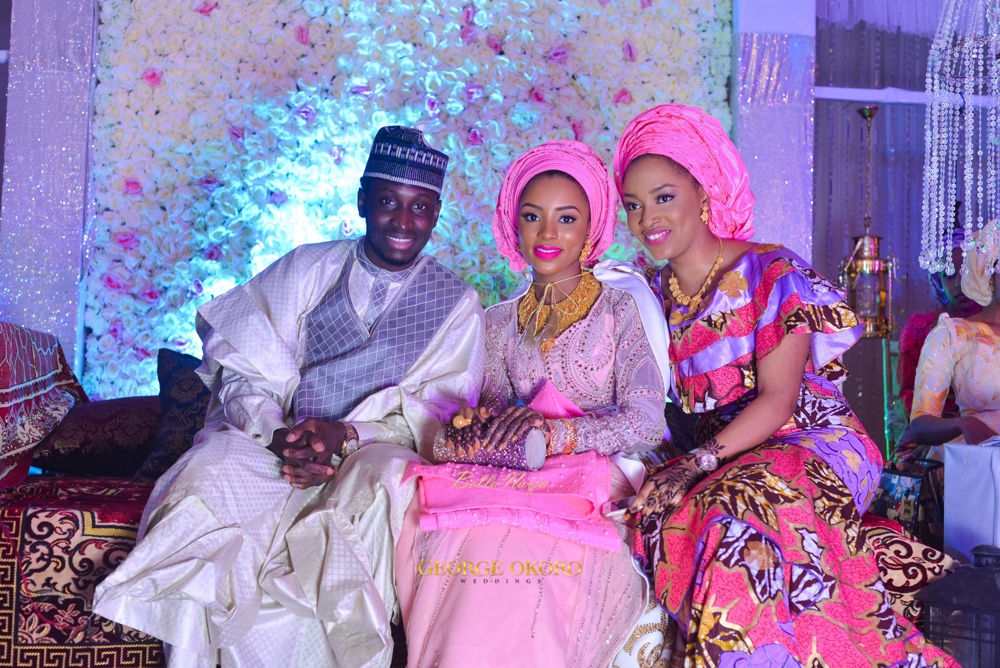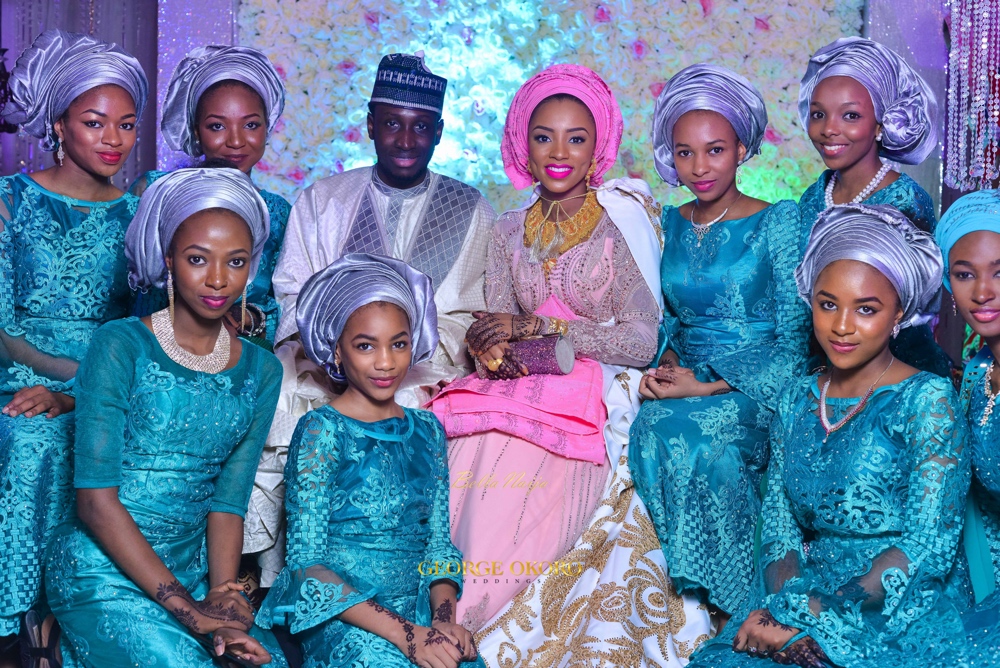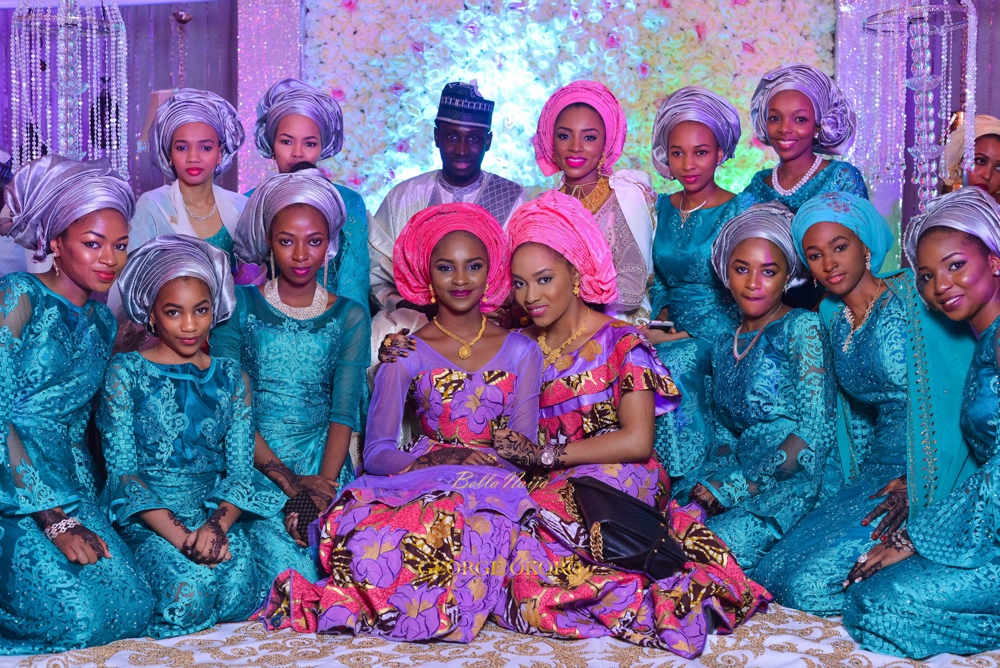 Walima – the feast after the Nikkah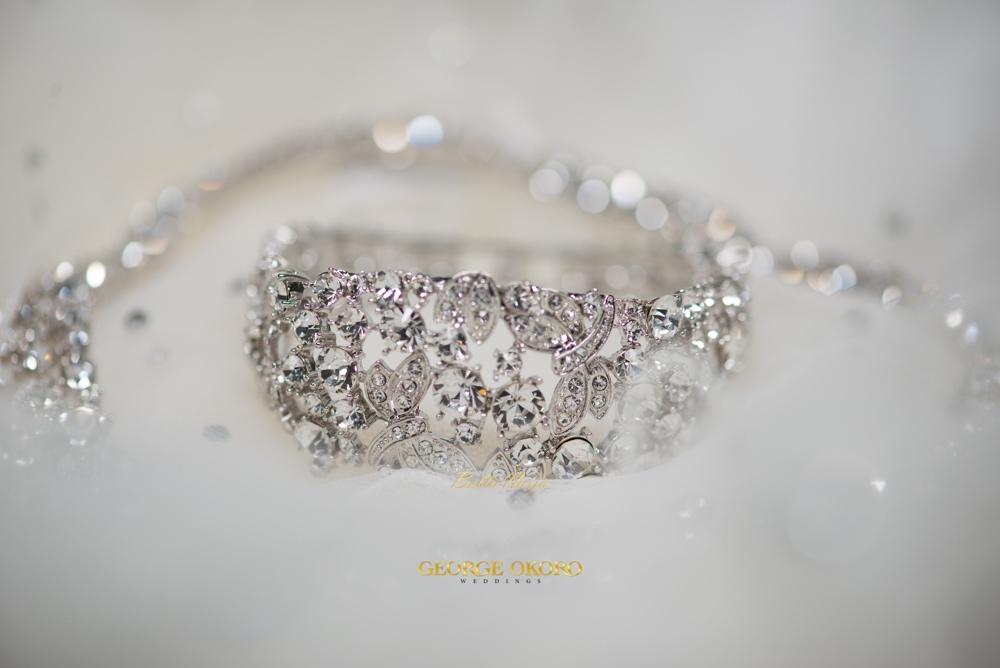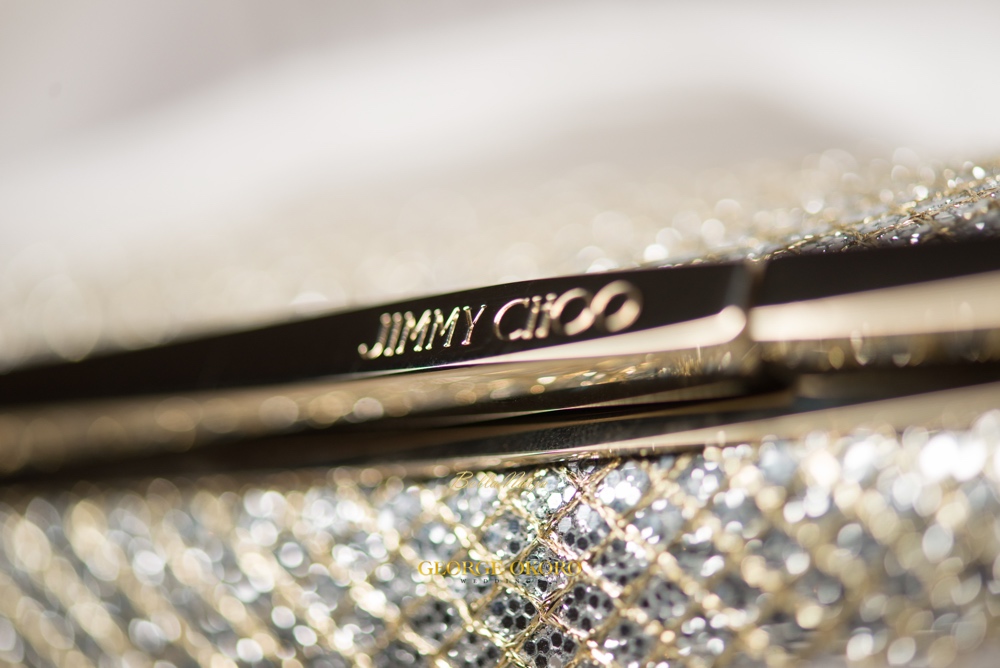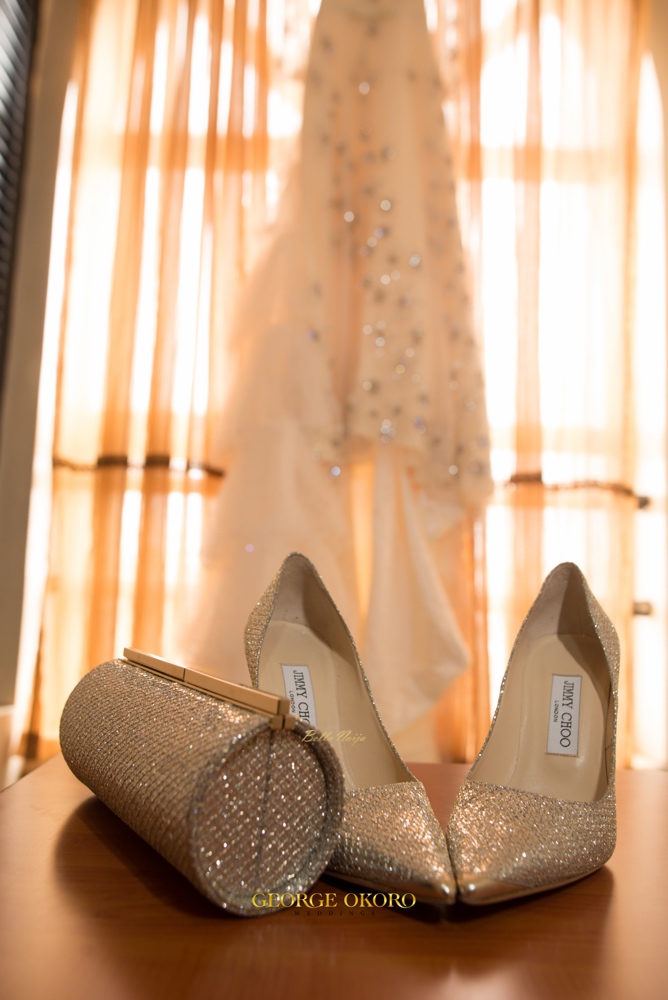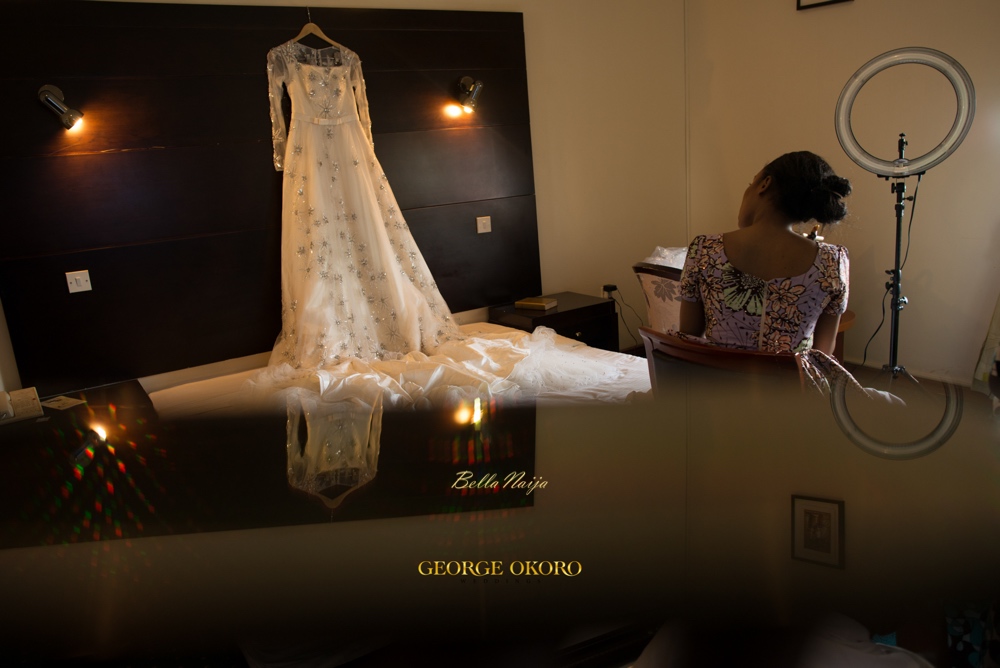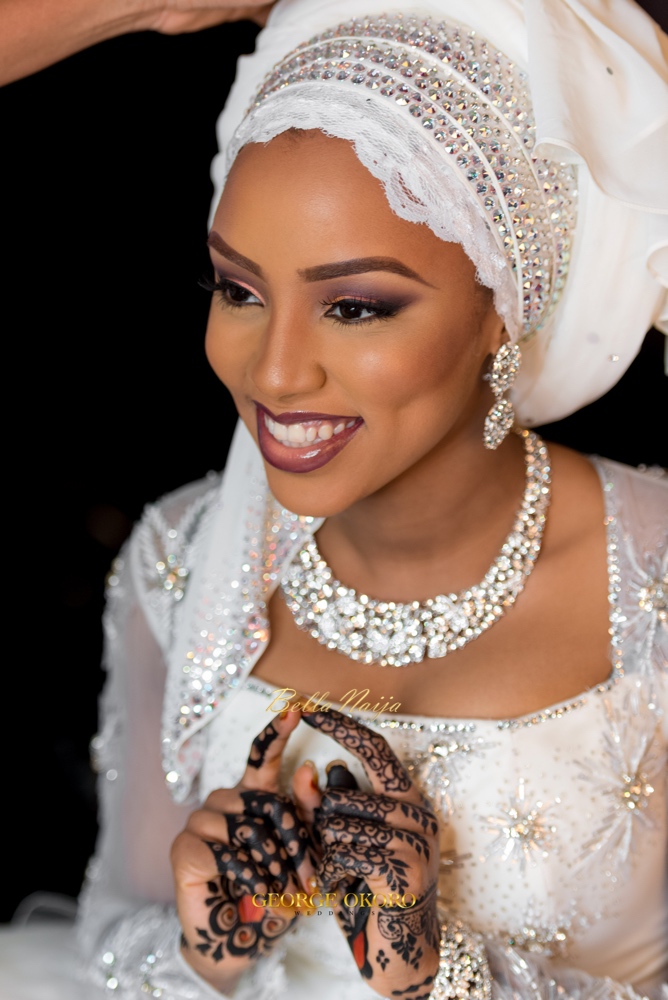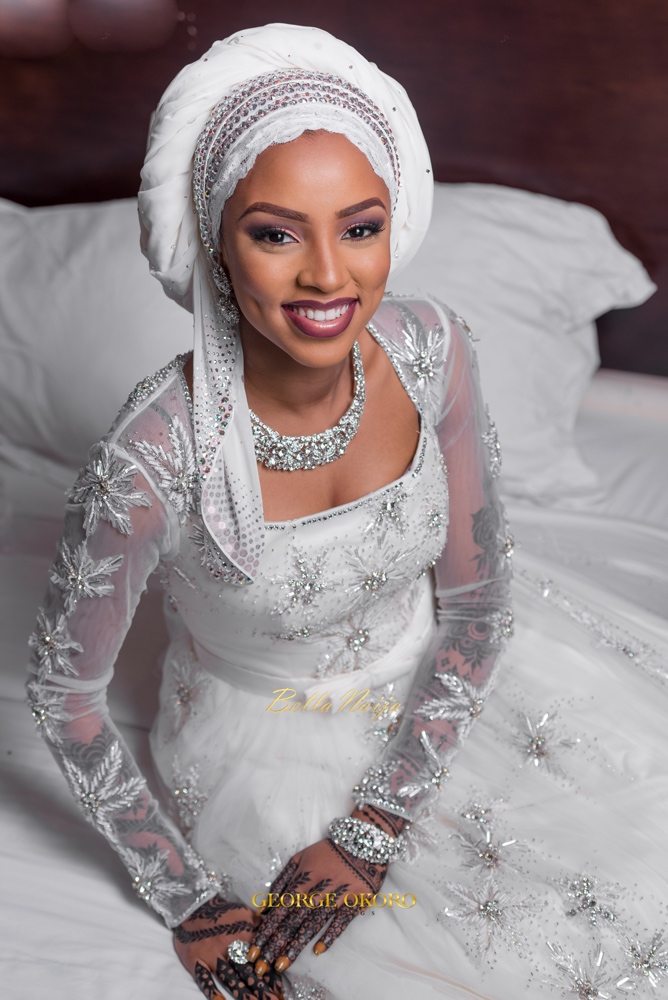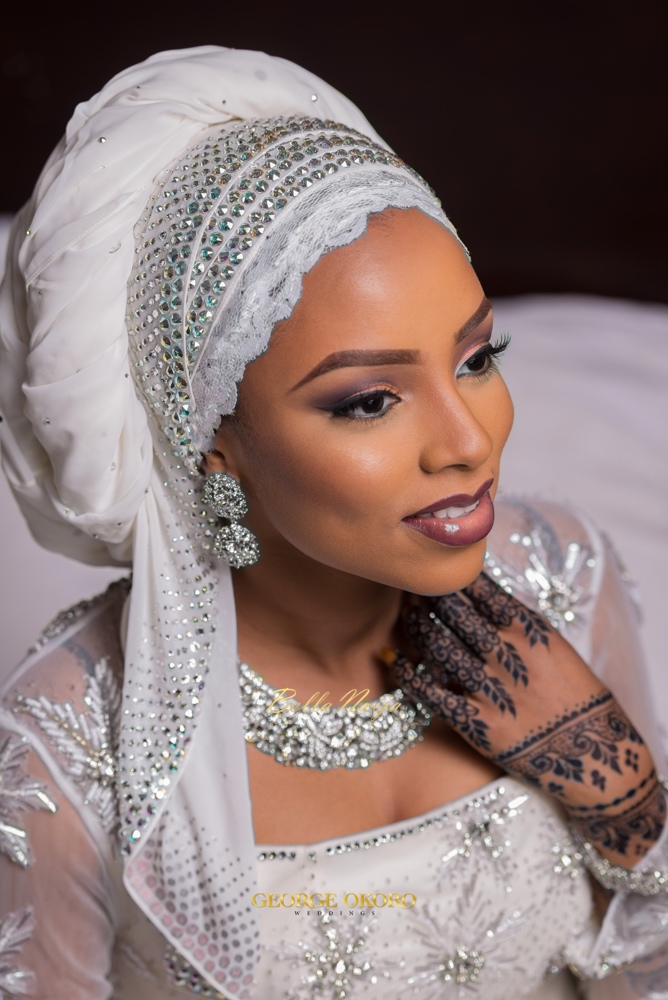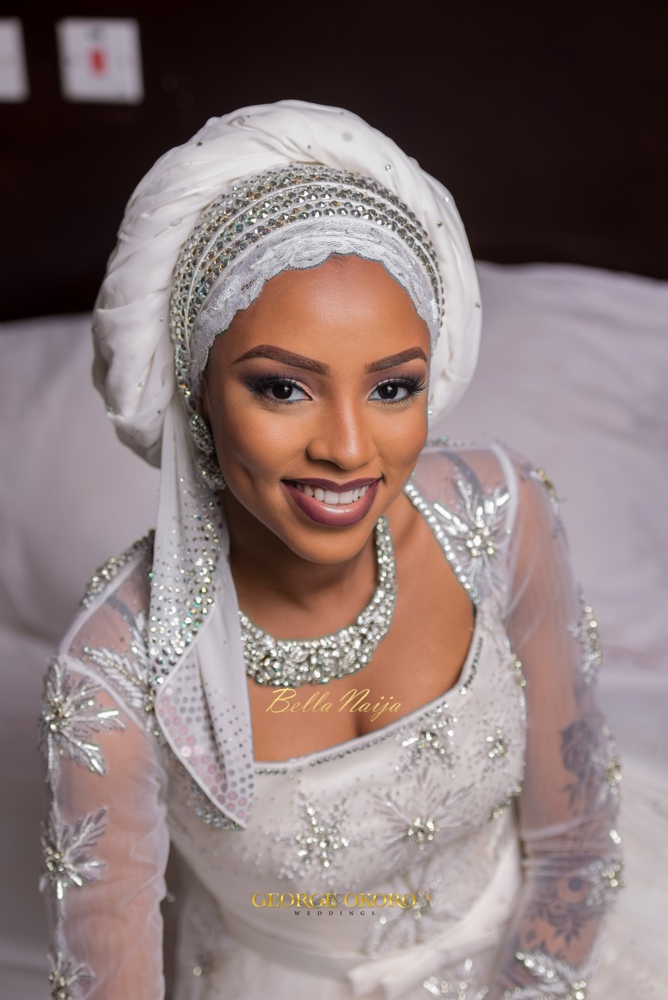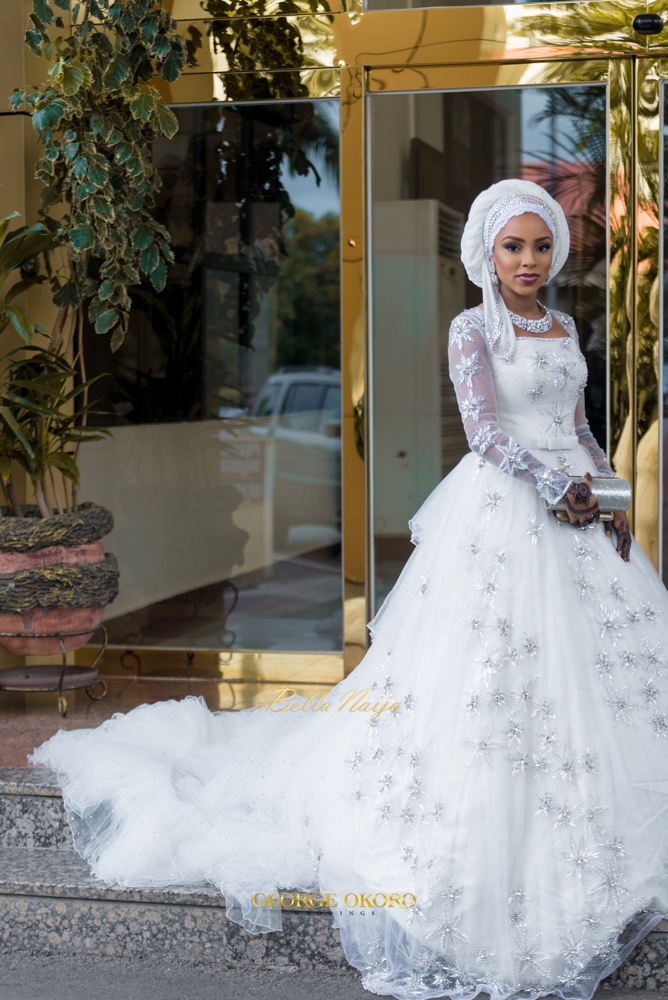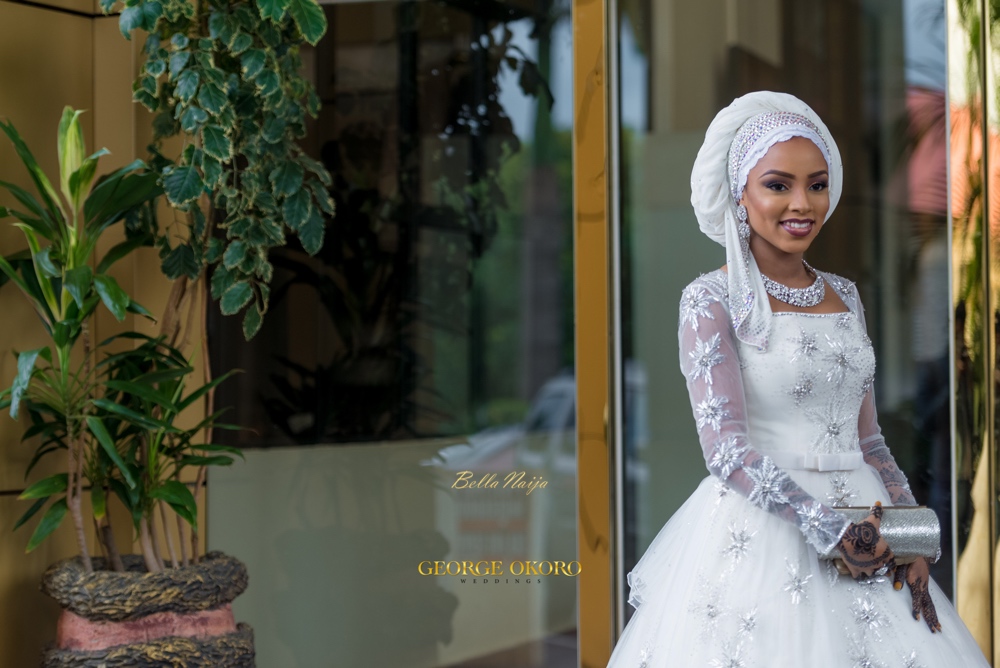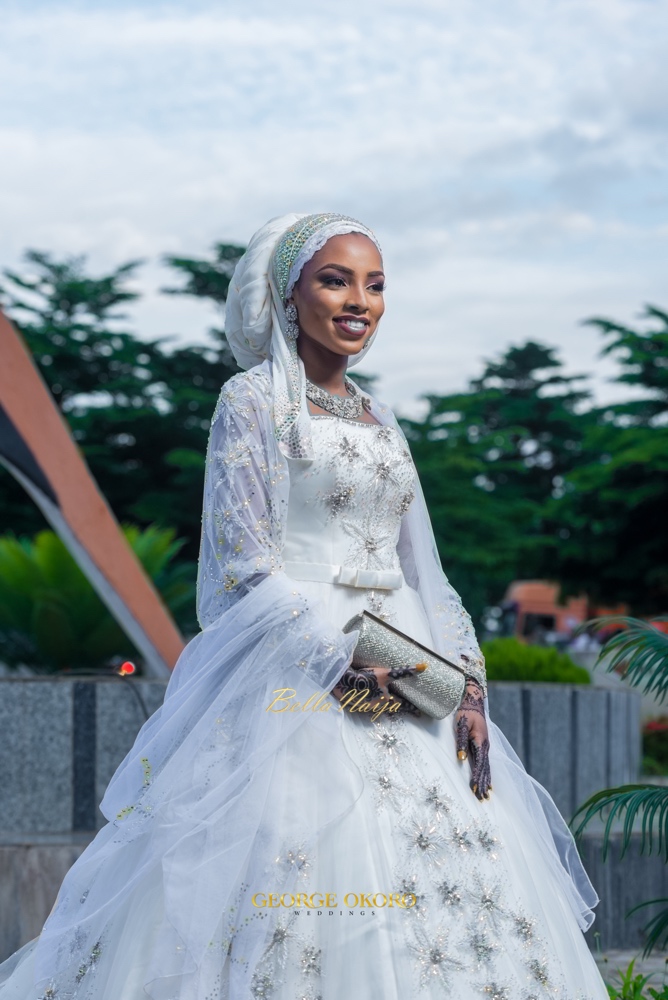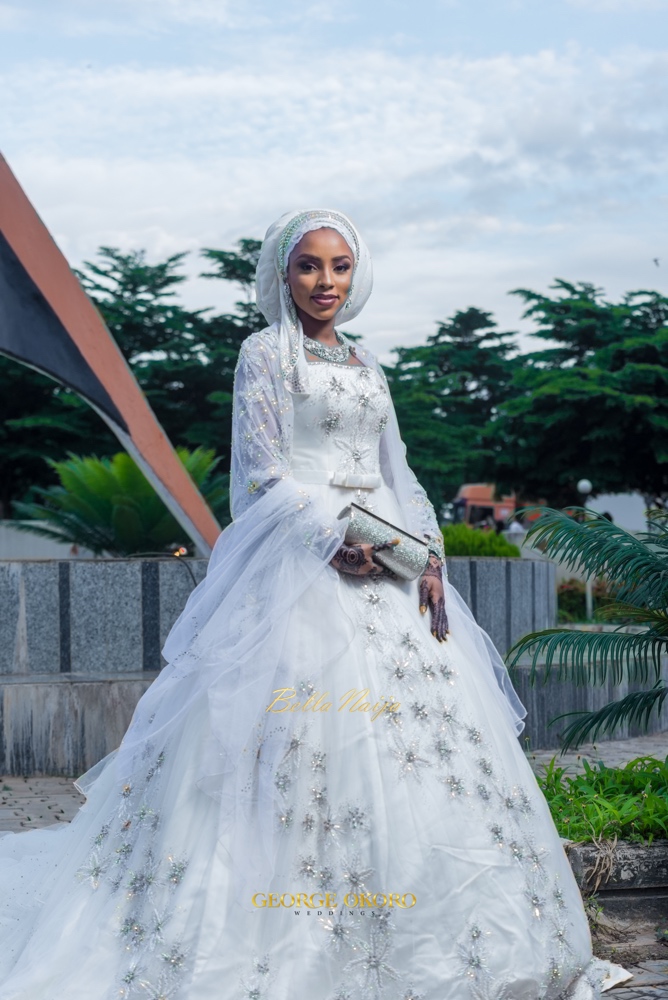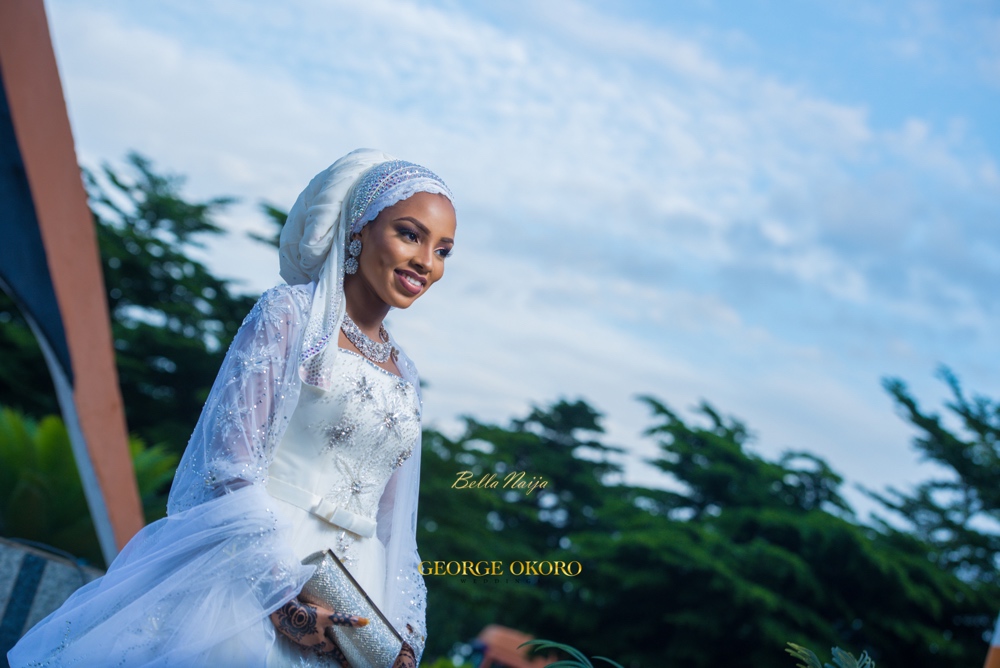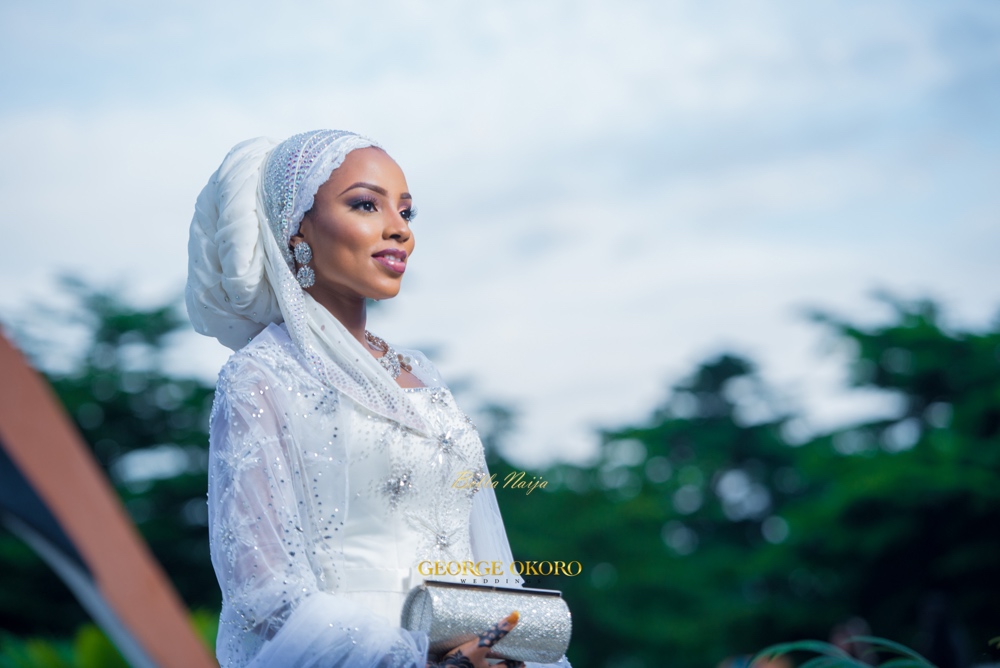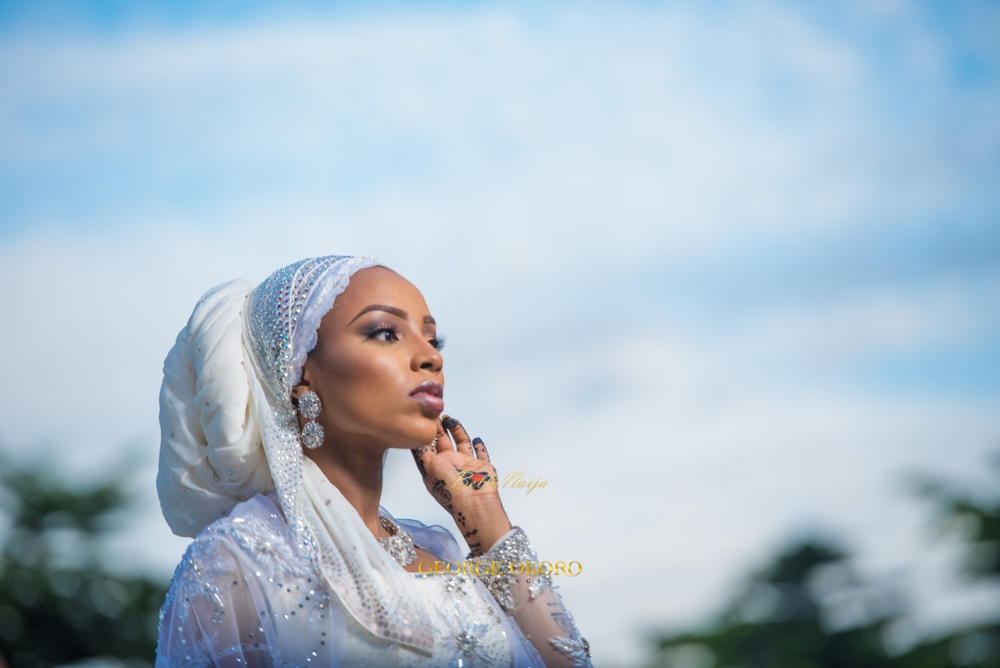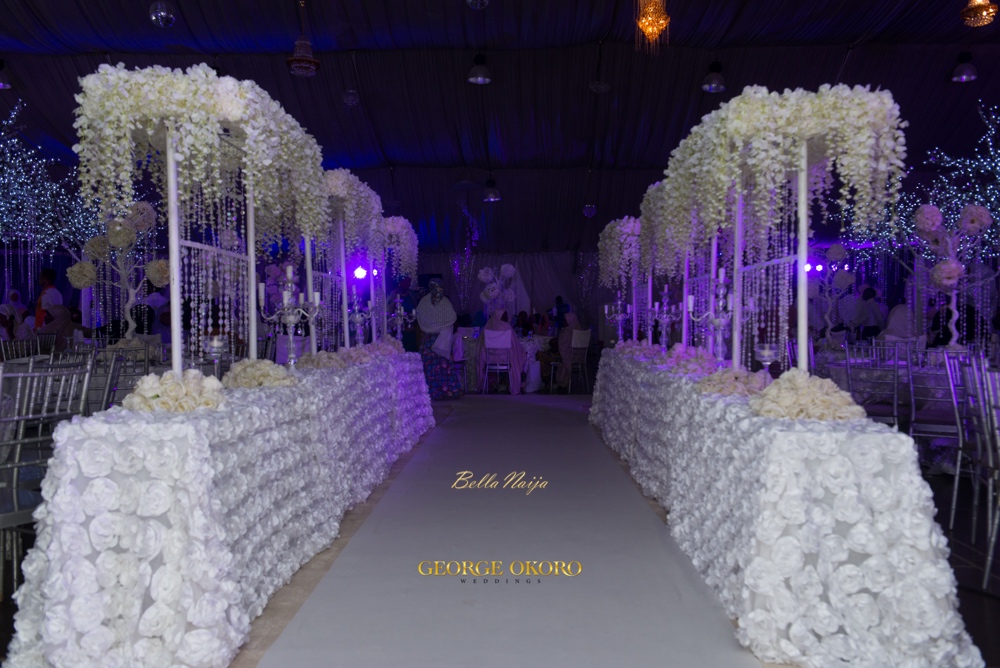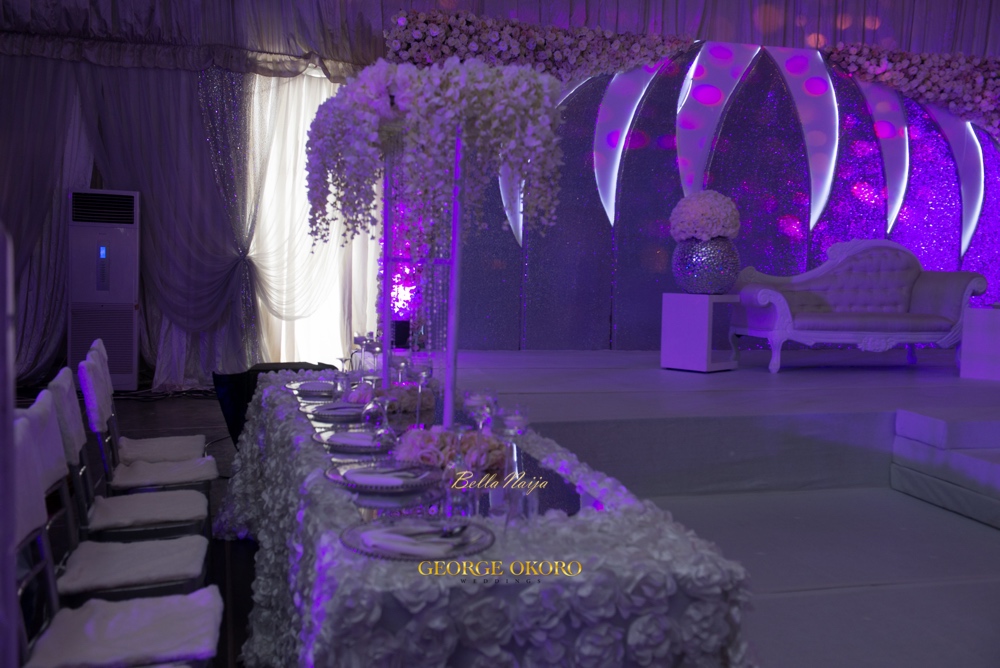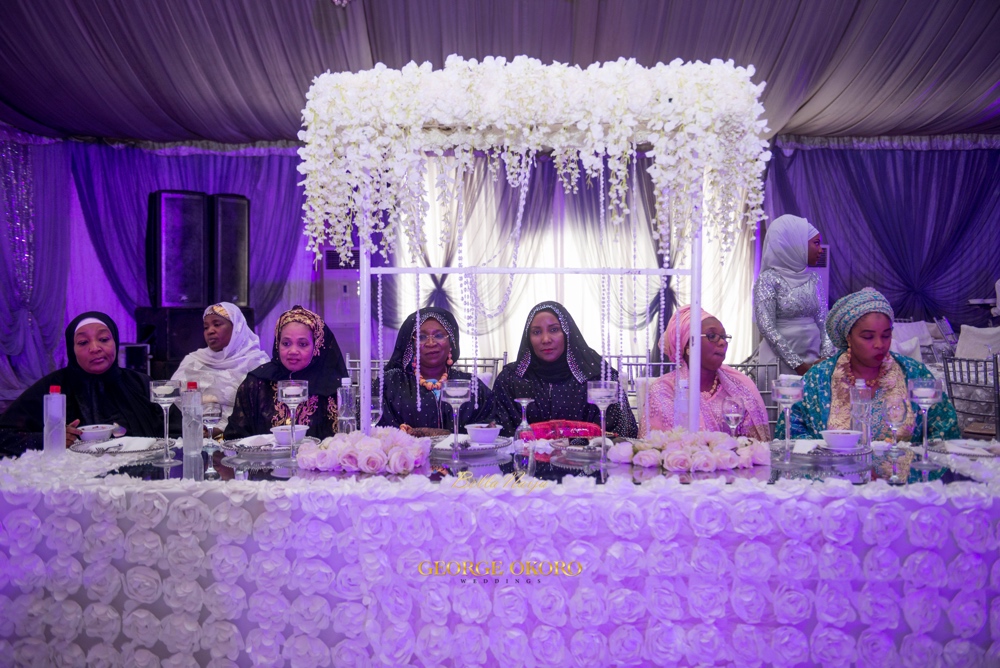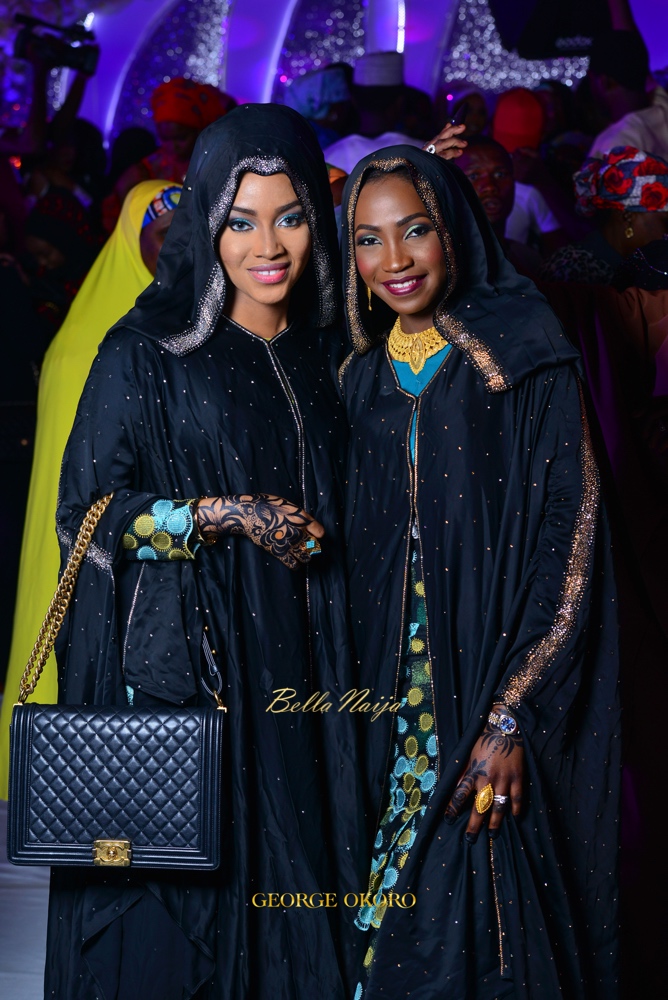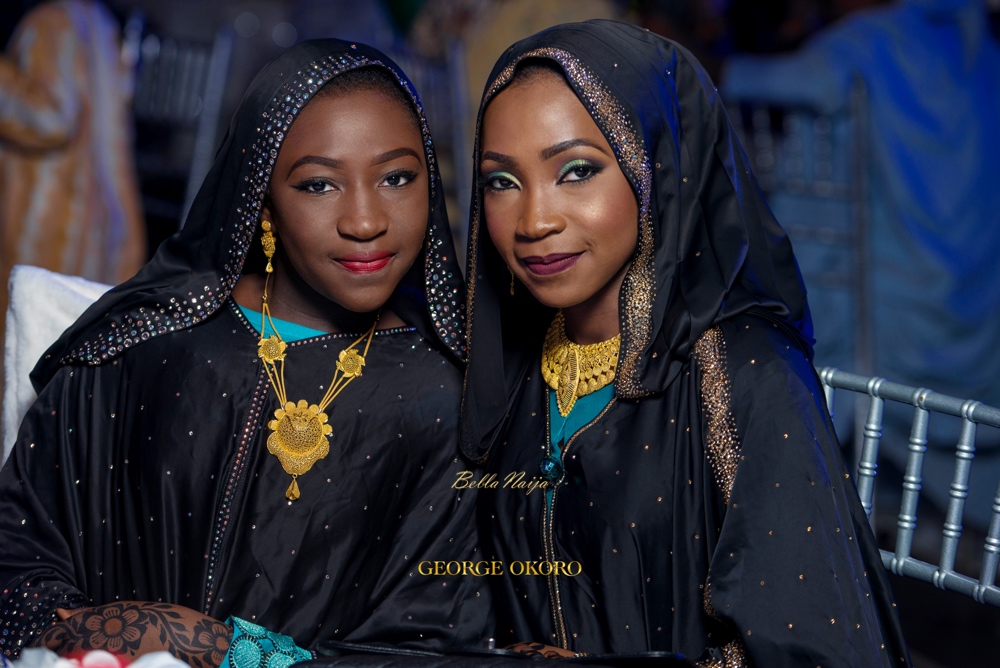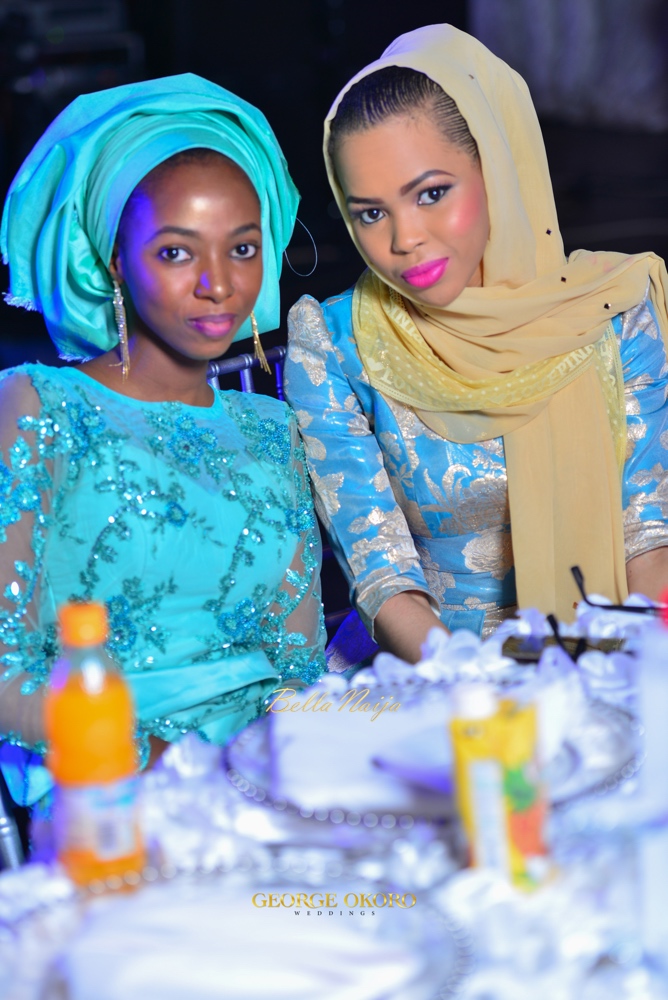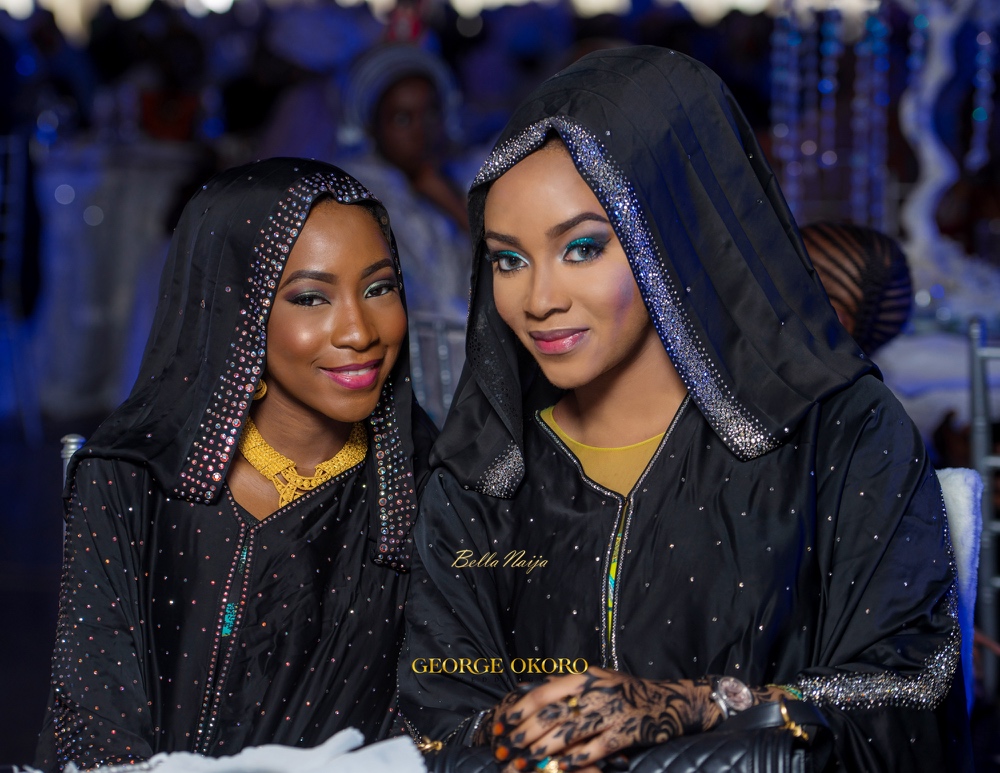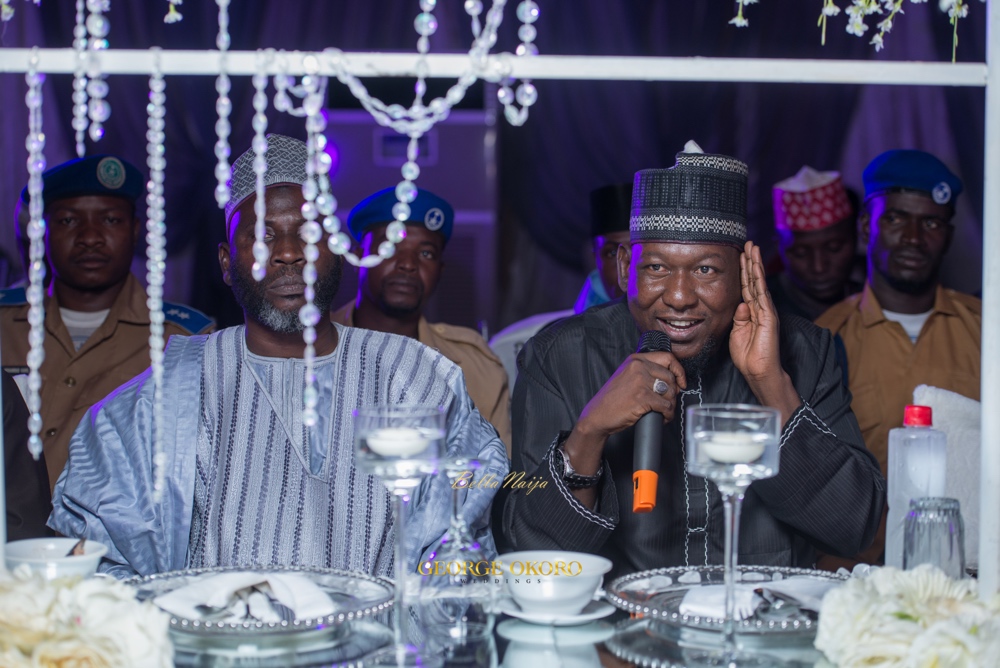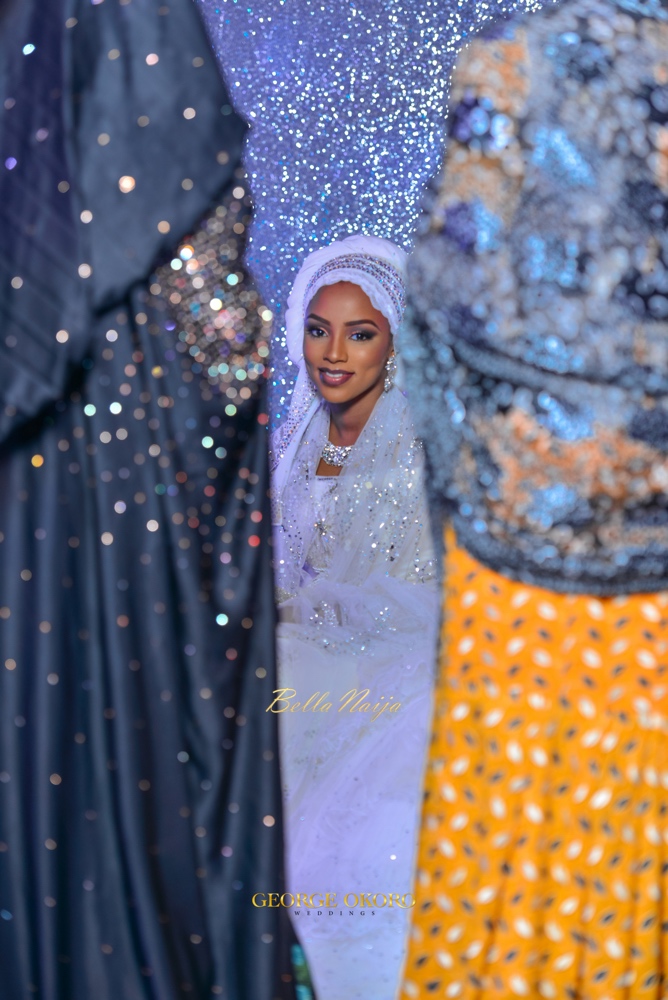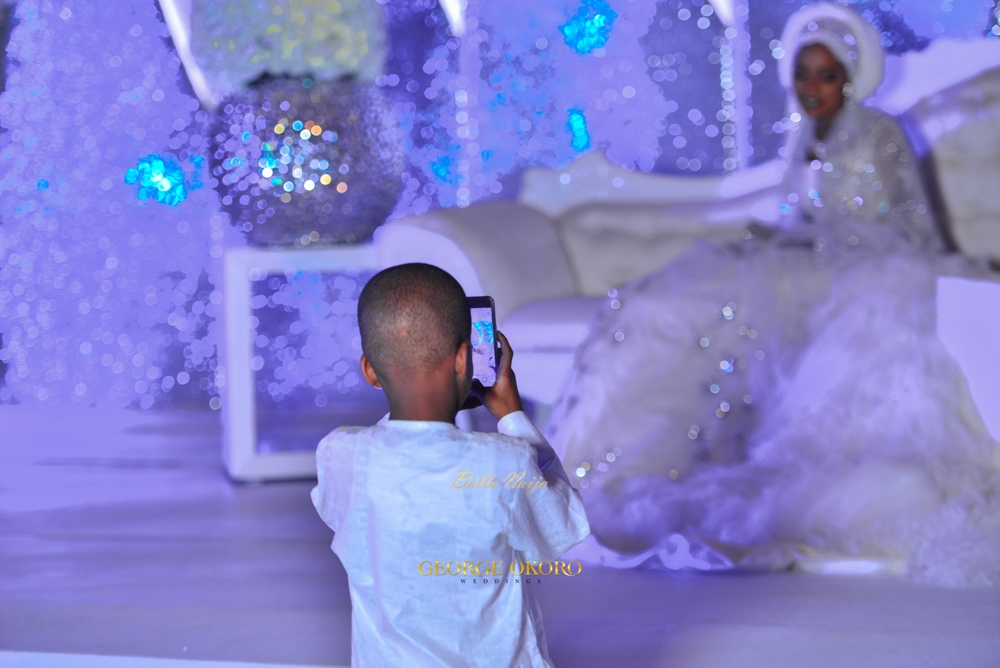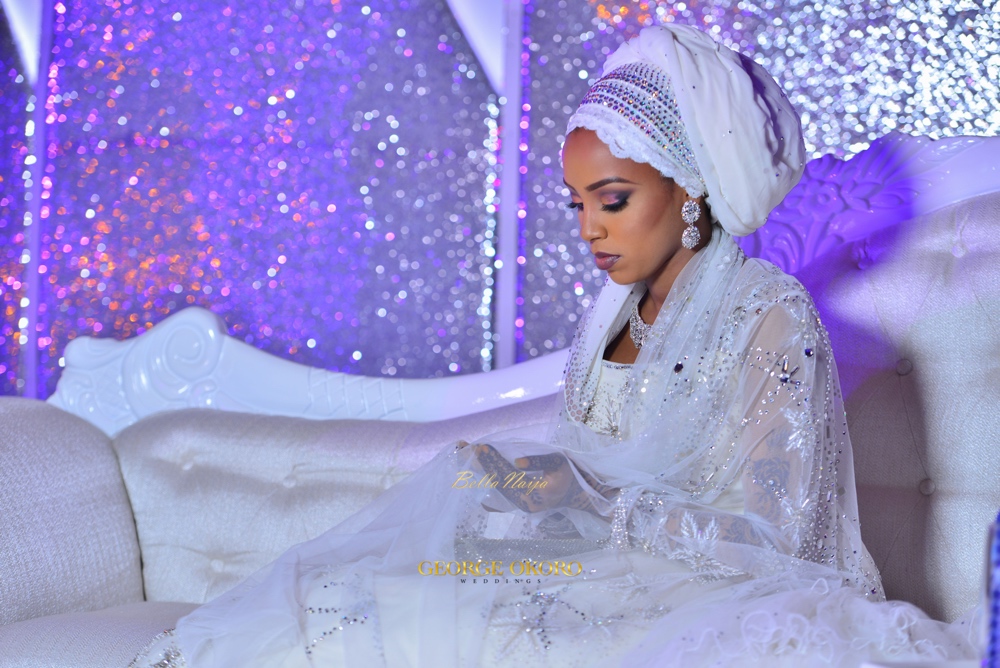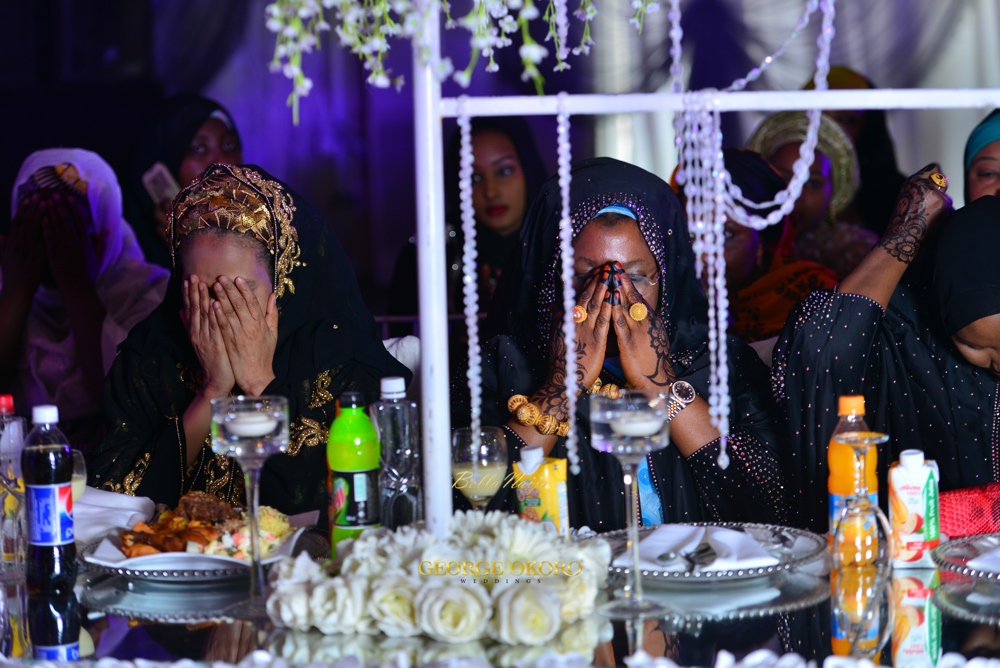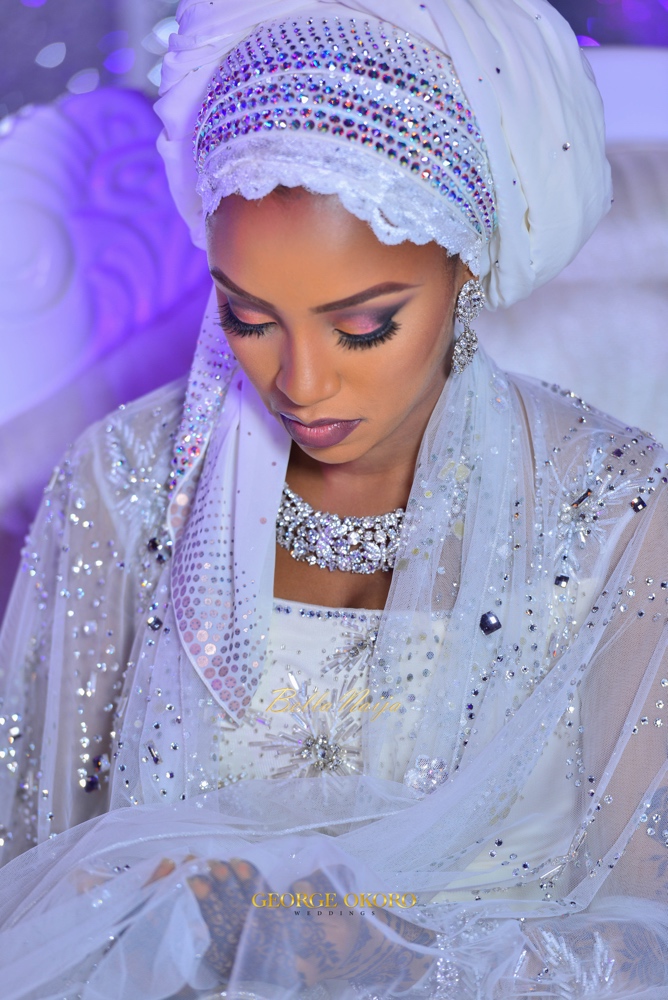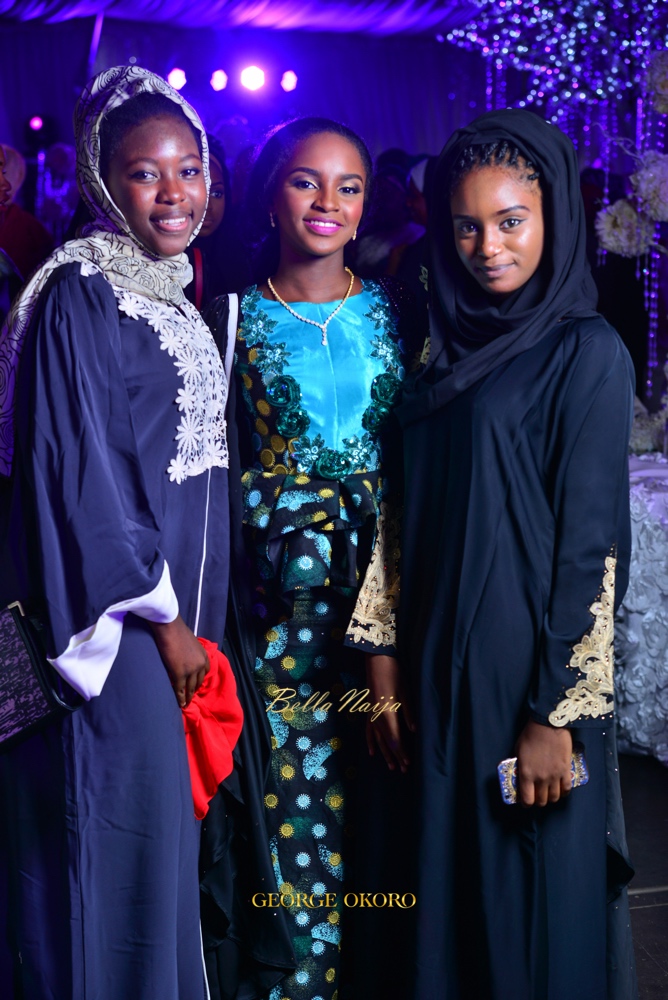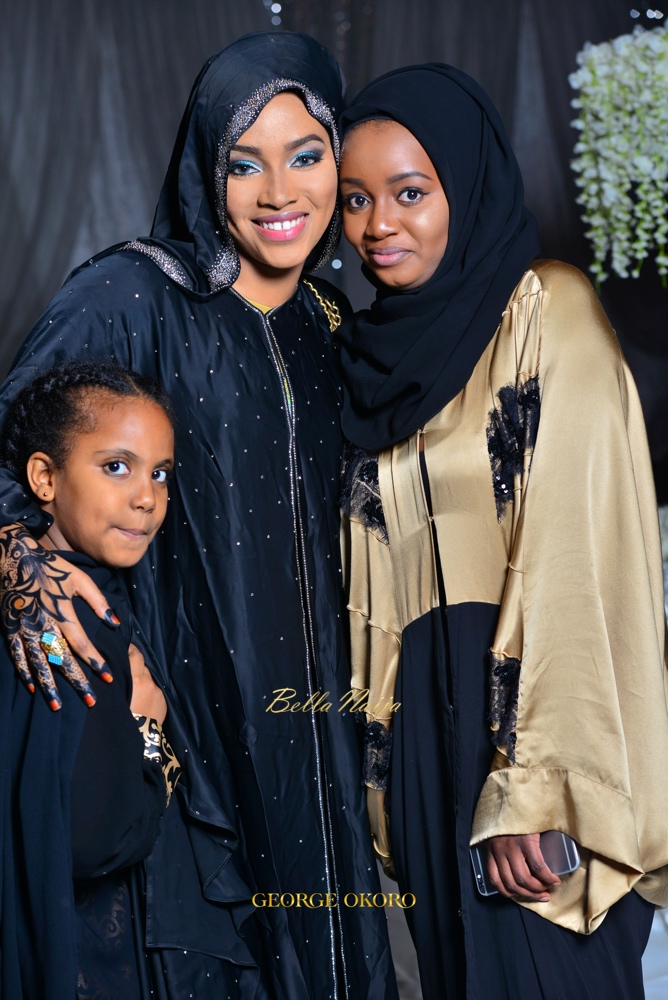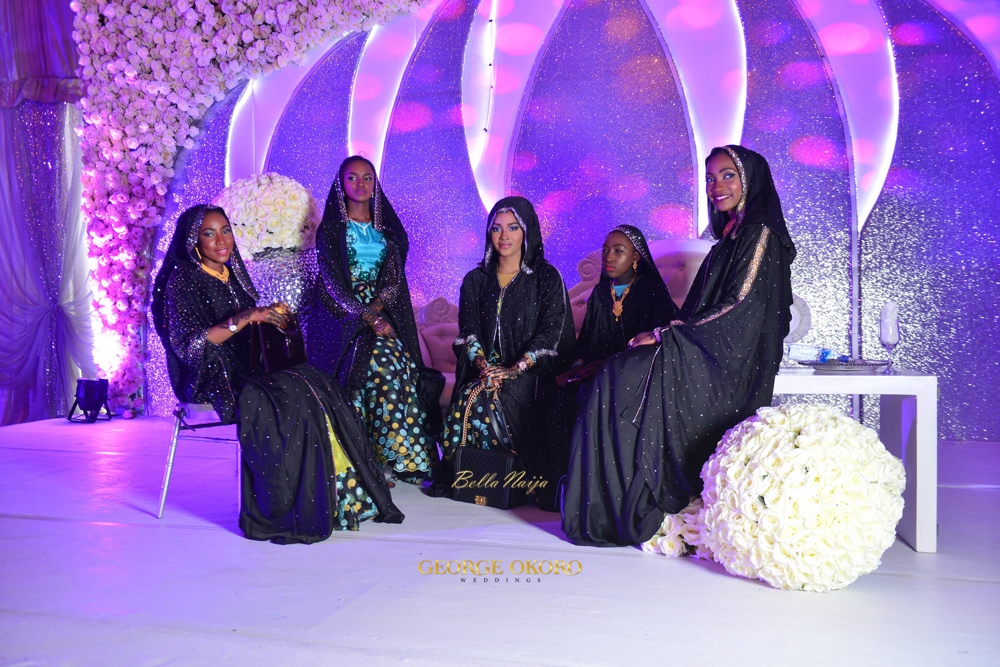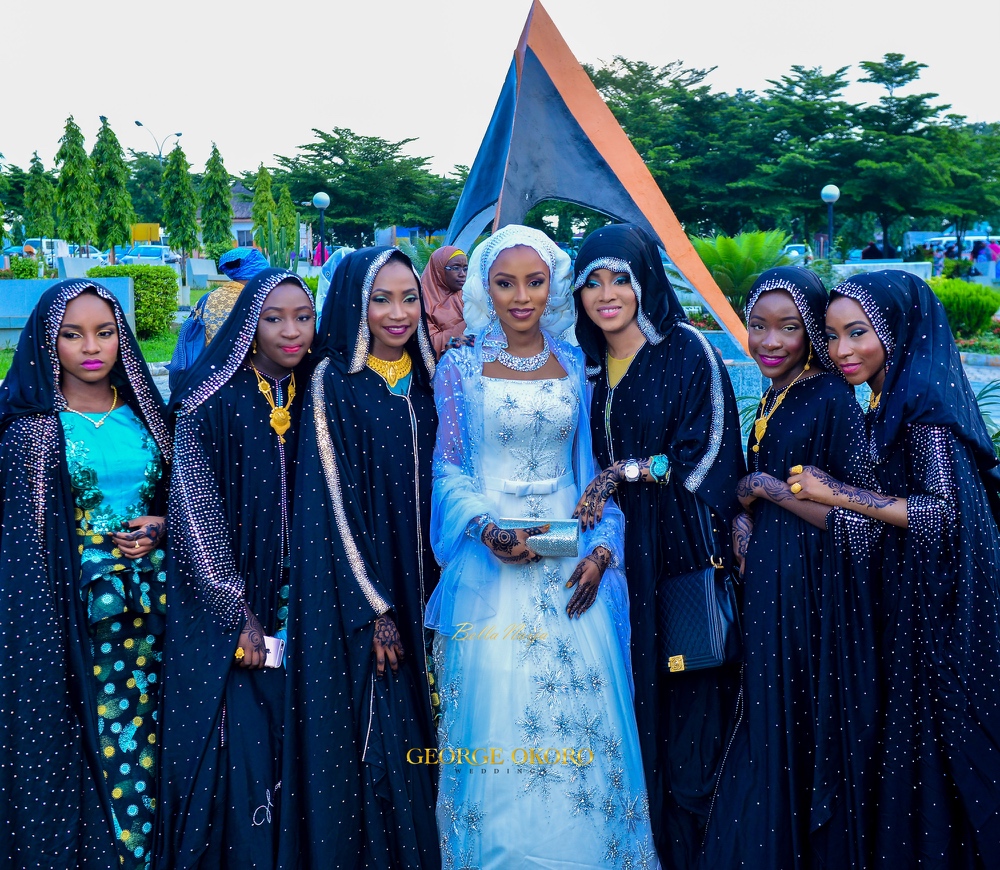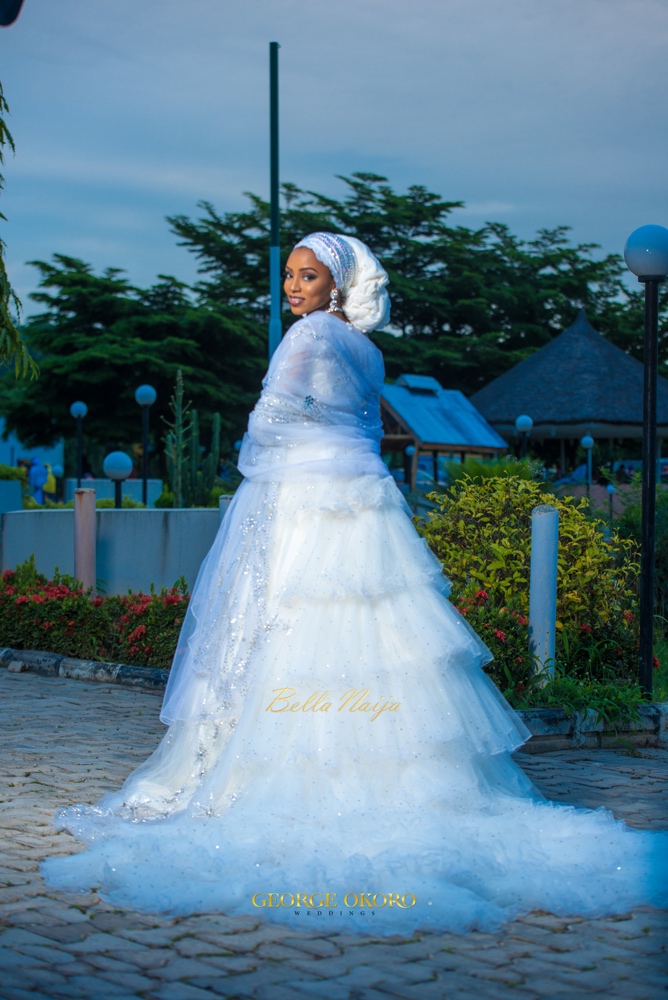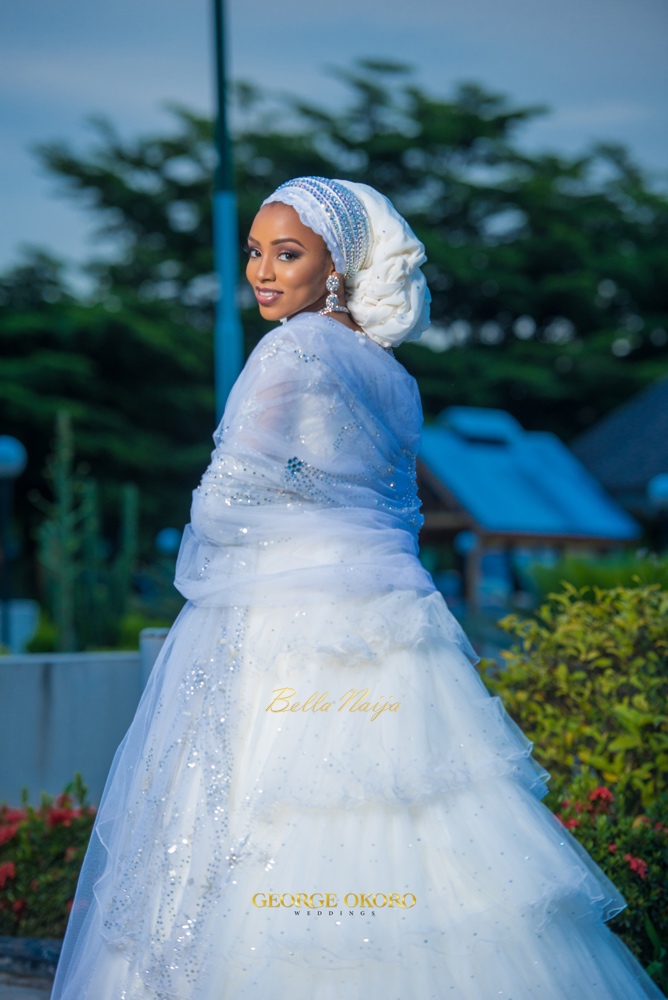 Kamu – It means 'to catch' the bride. Faisal's family negotiated for Zara's 'release' to her new family with some bargaining and gifts.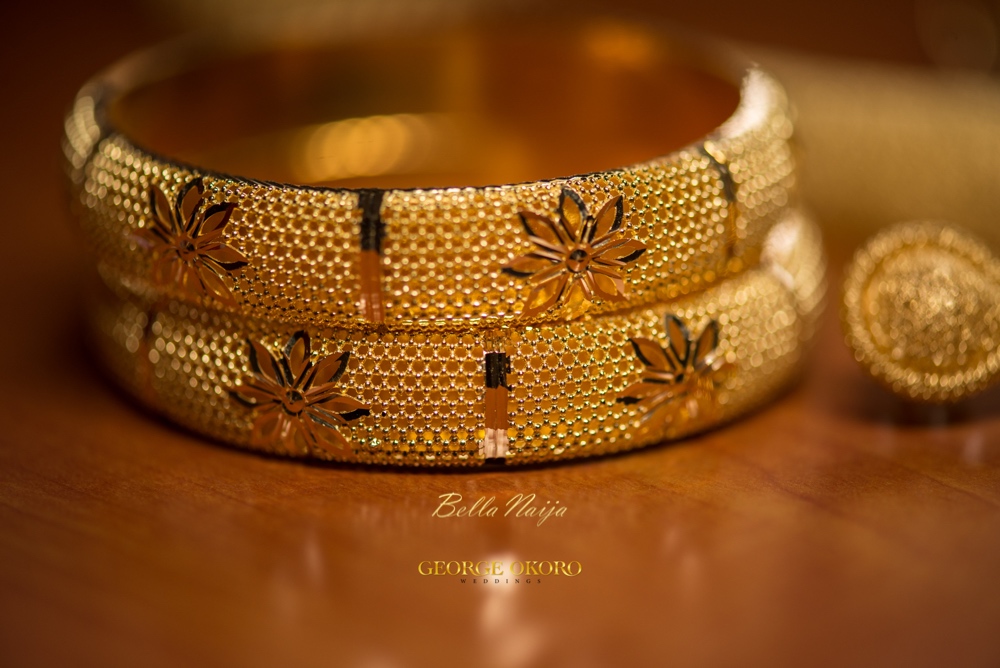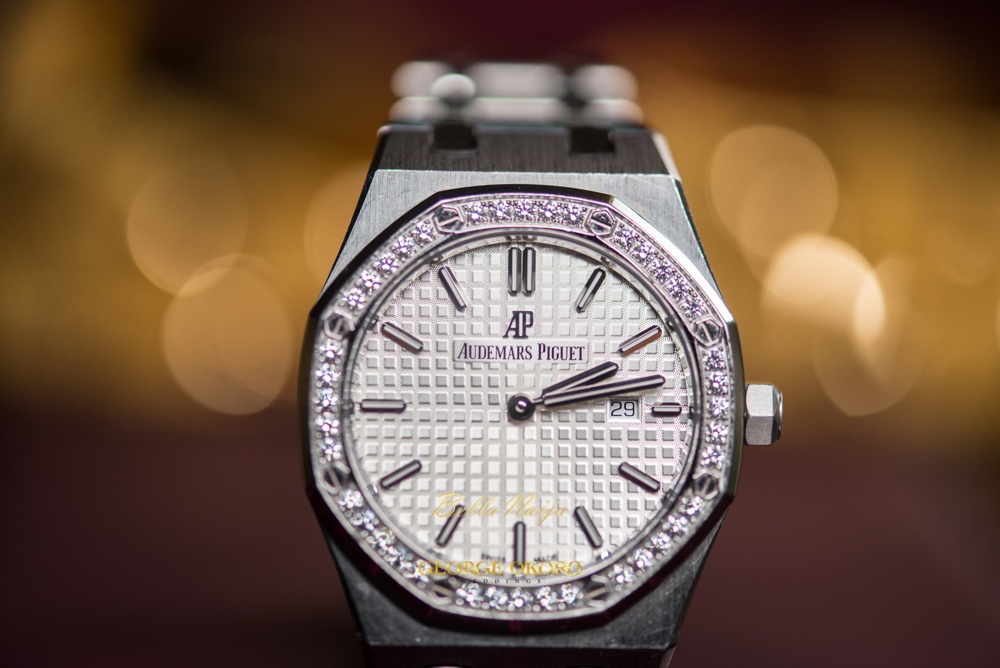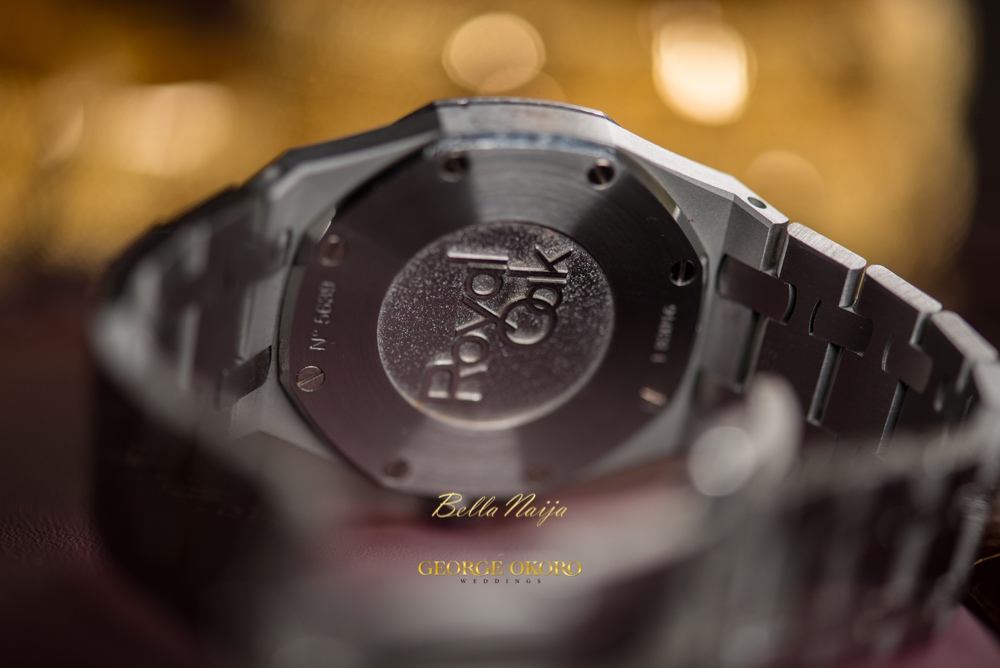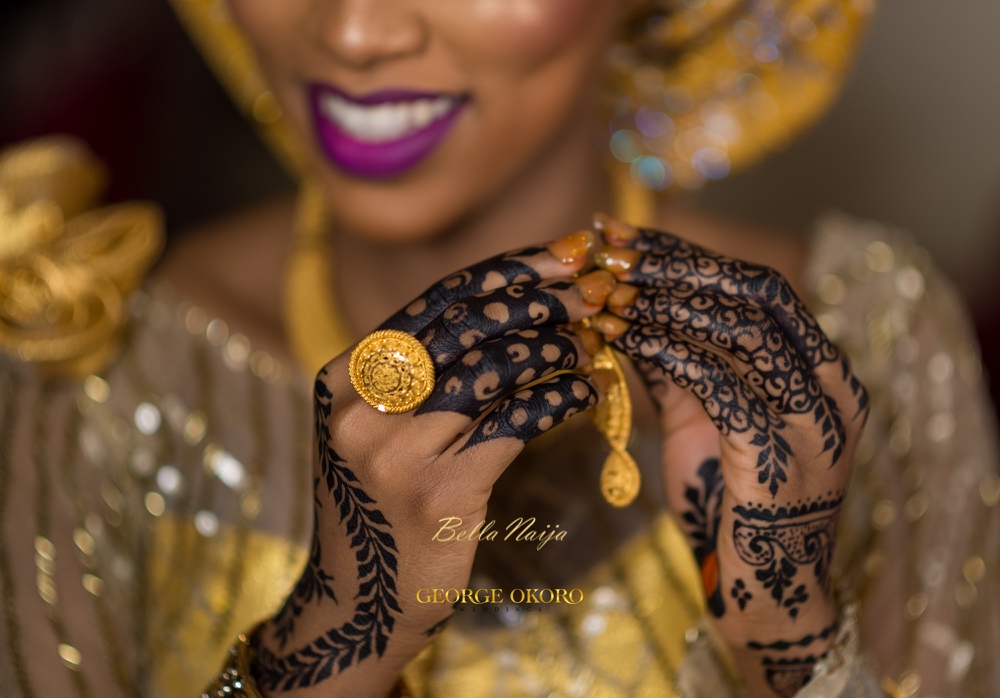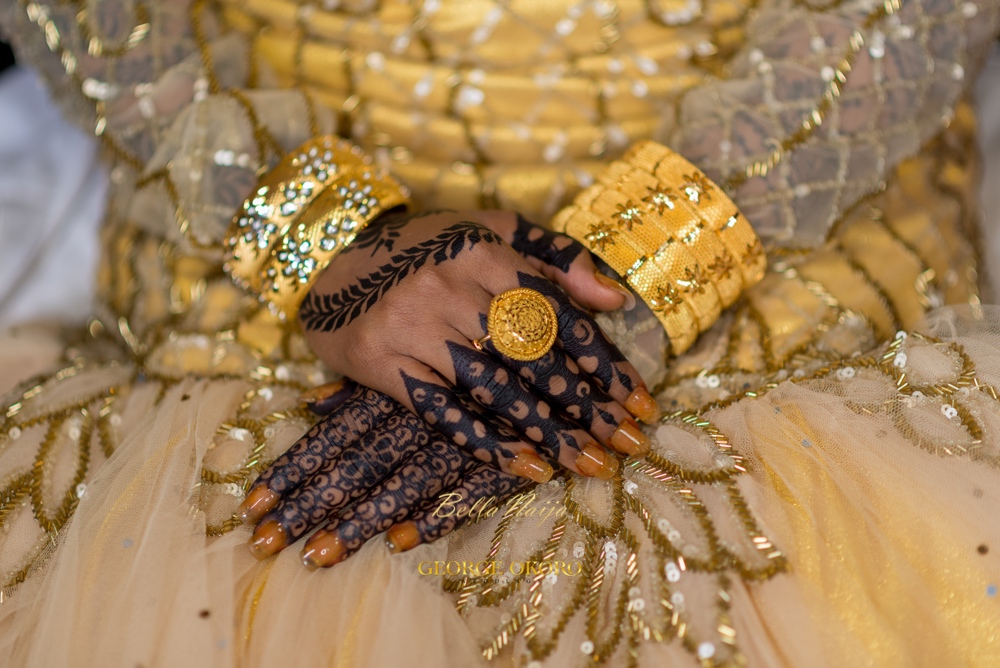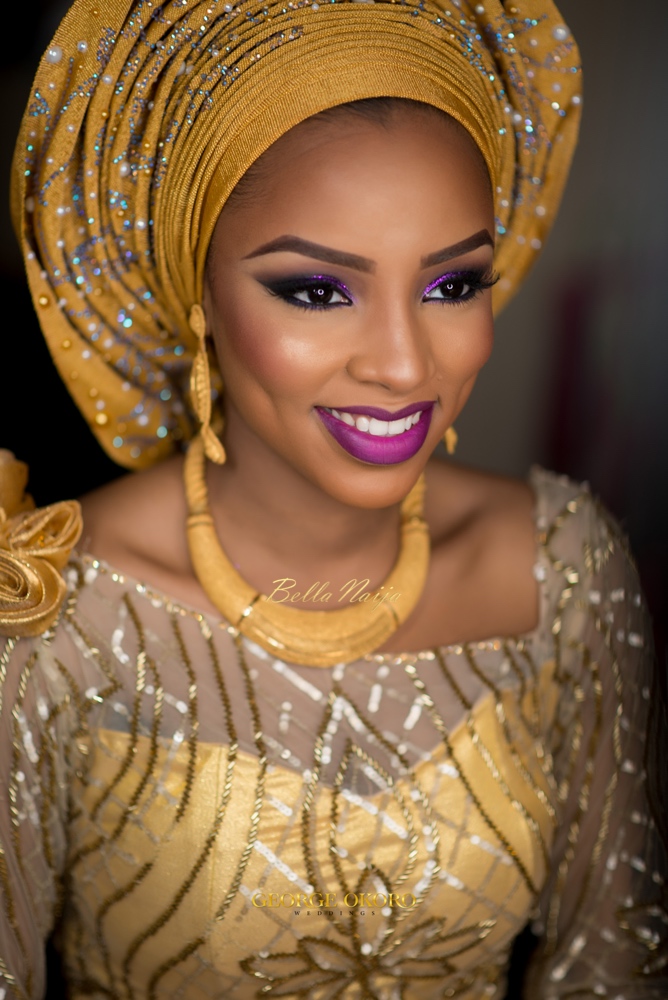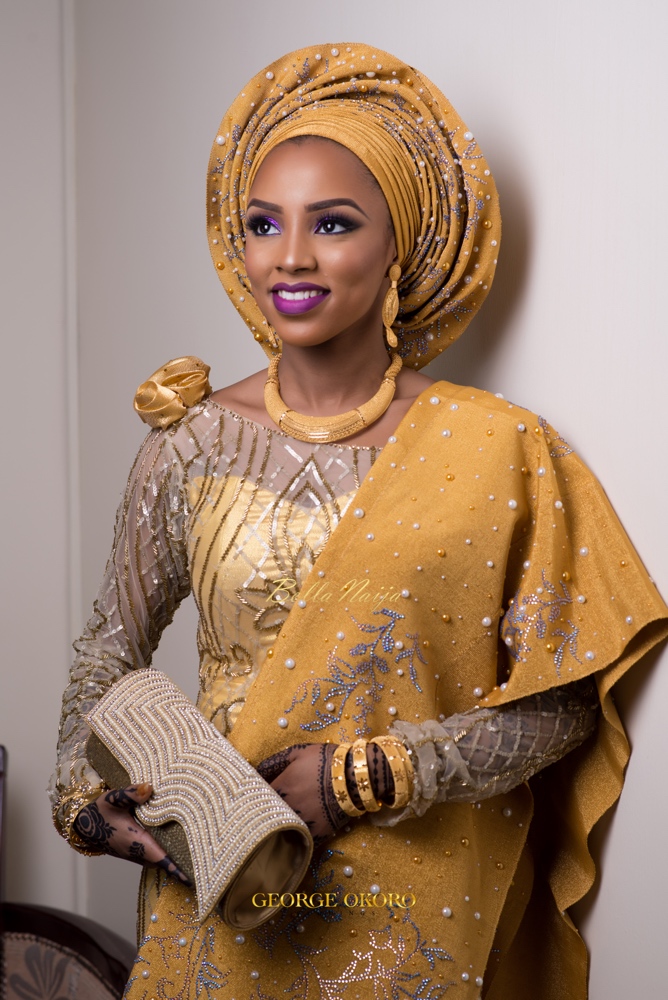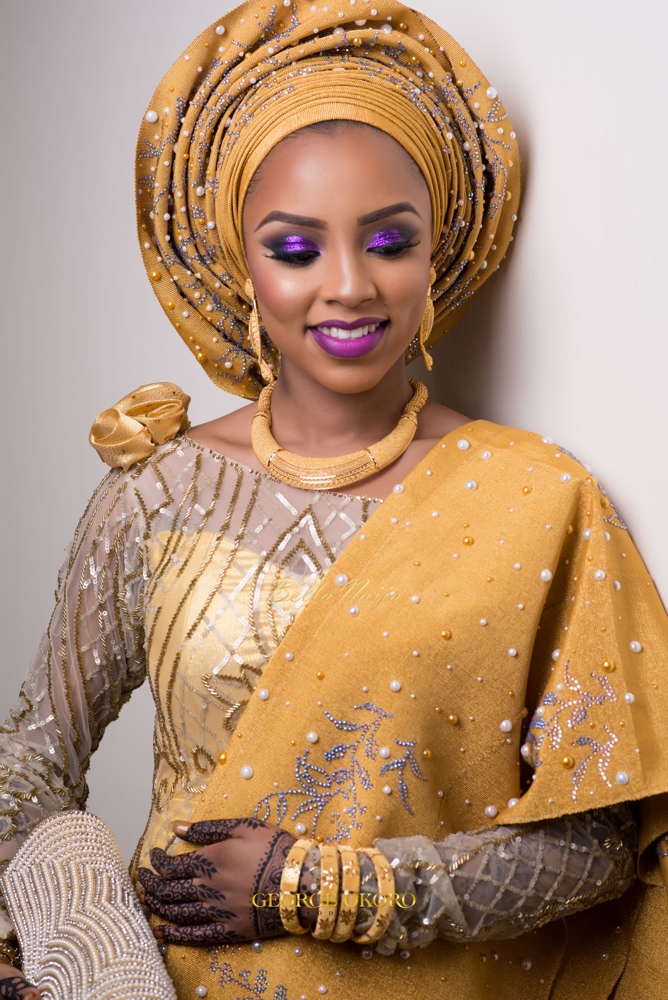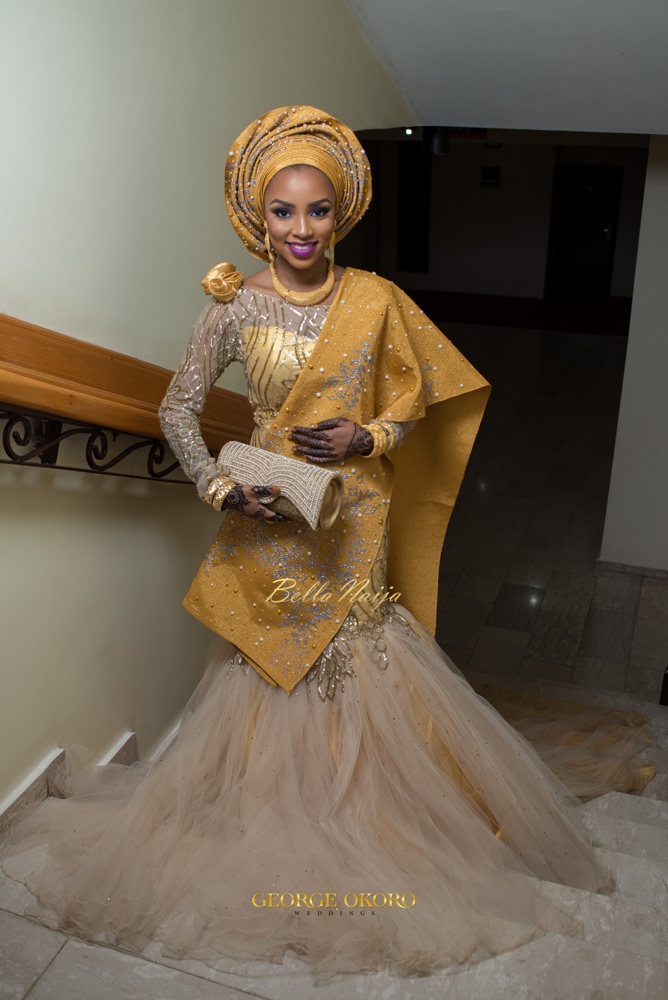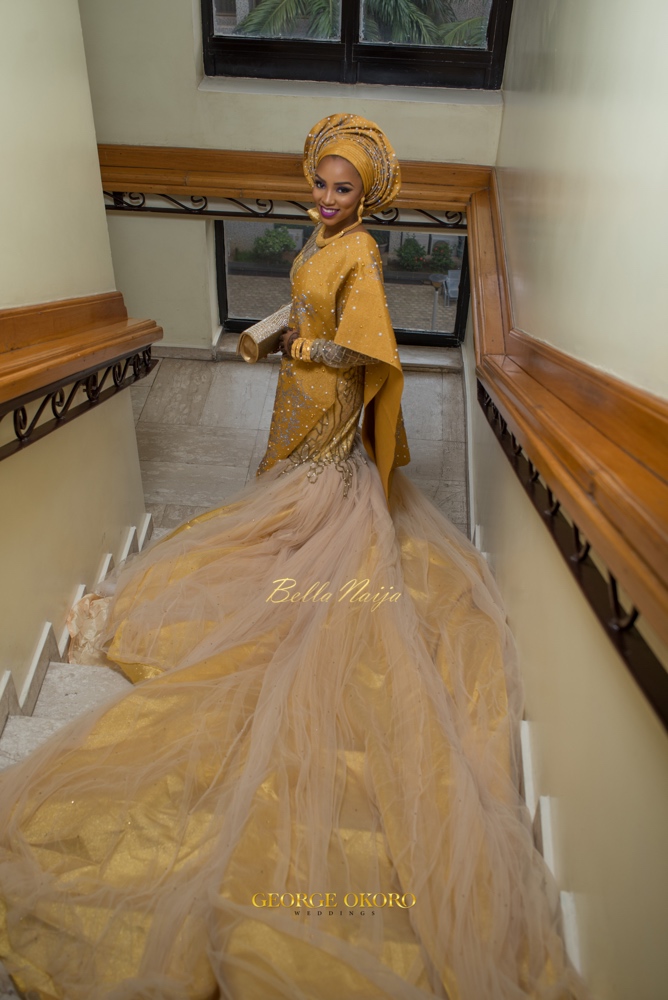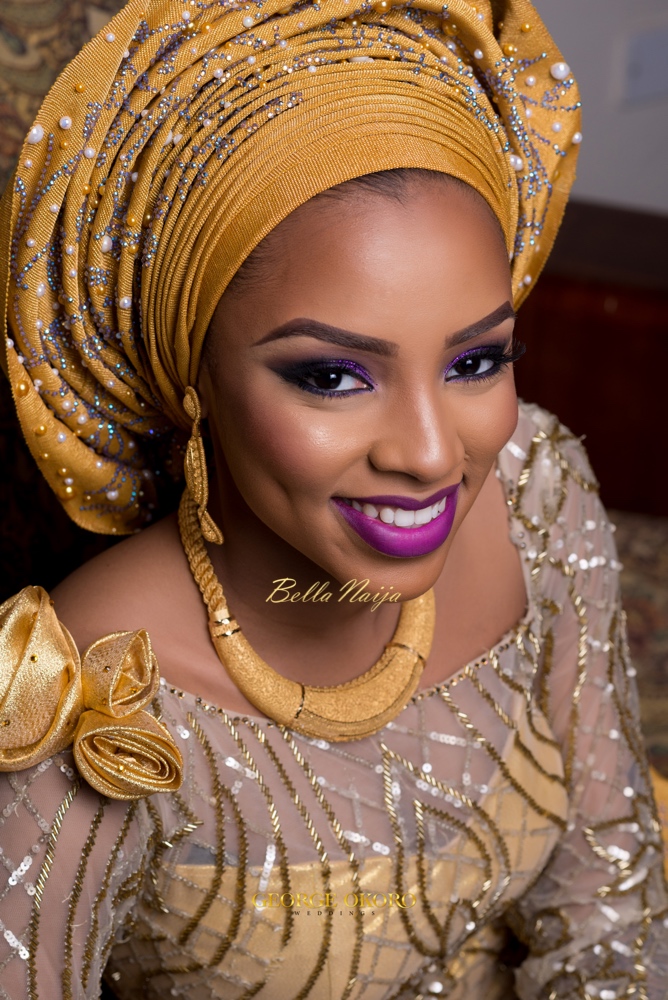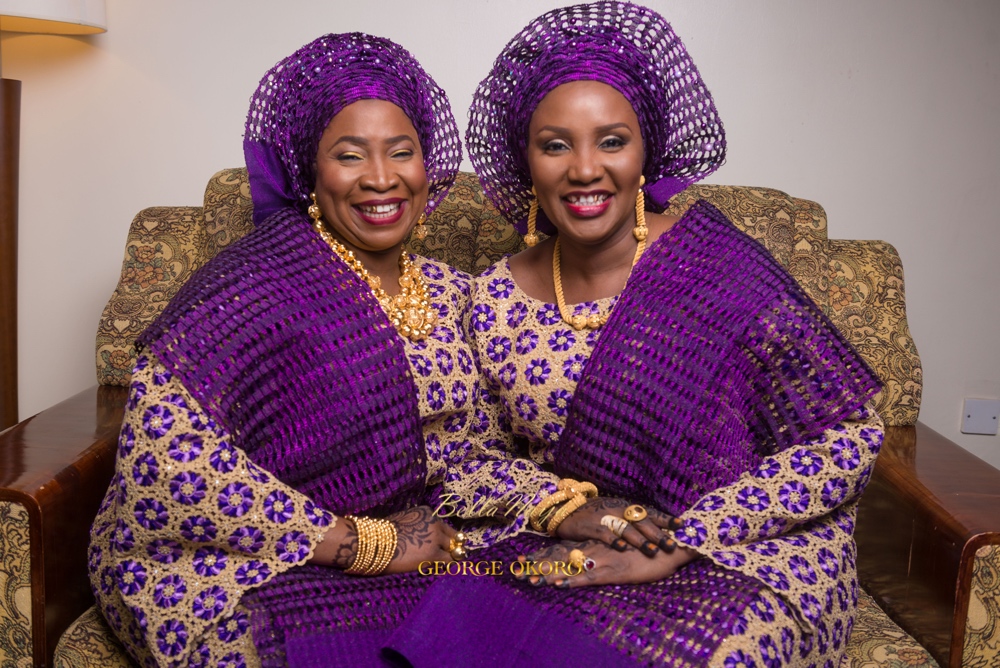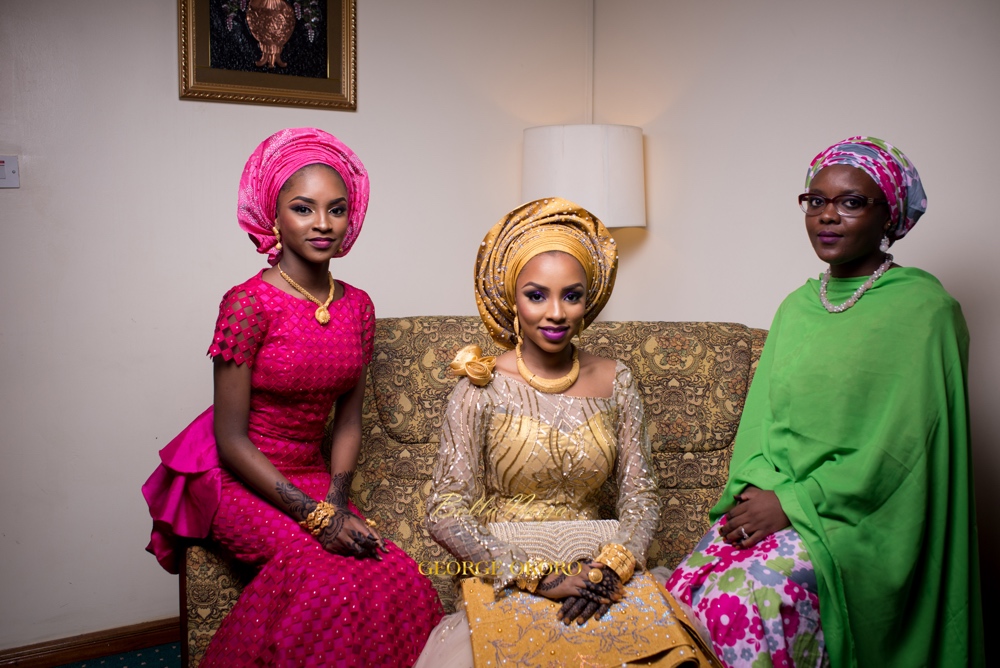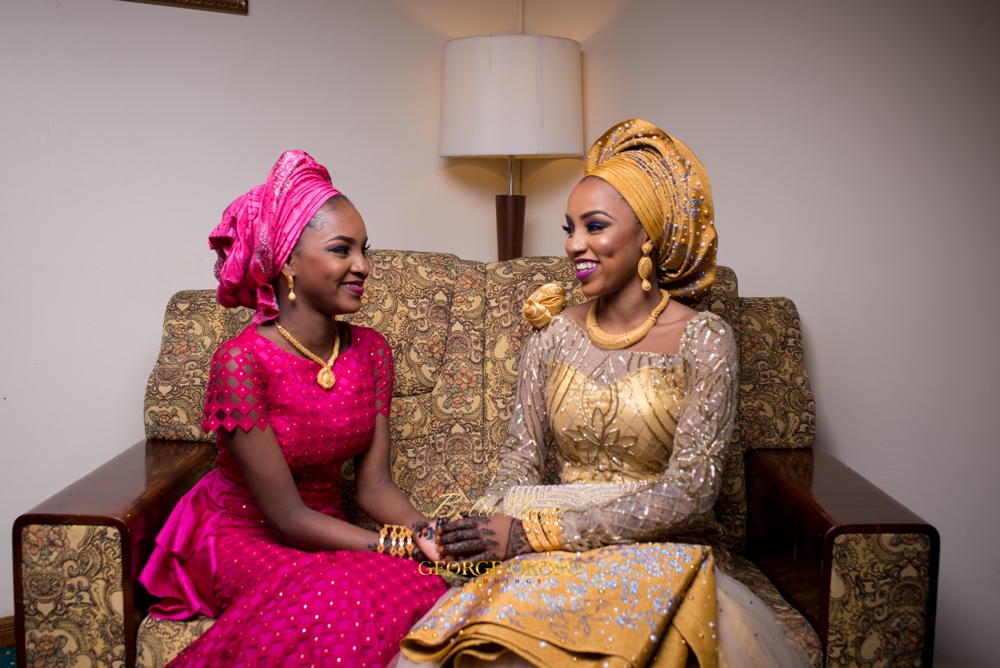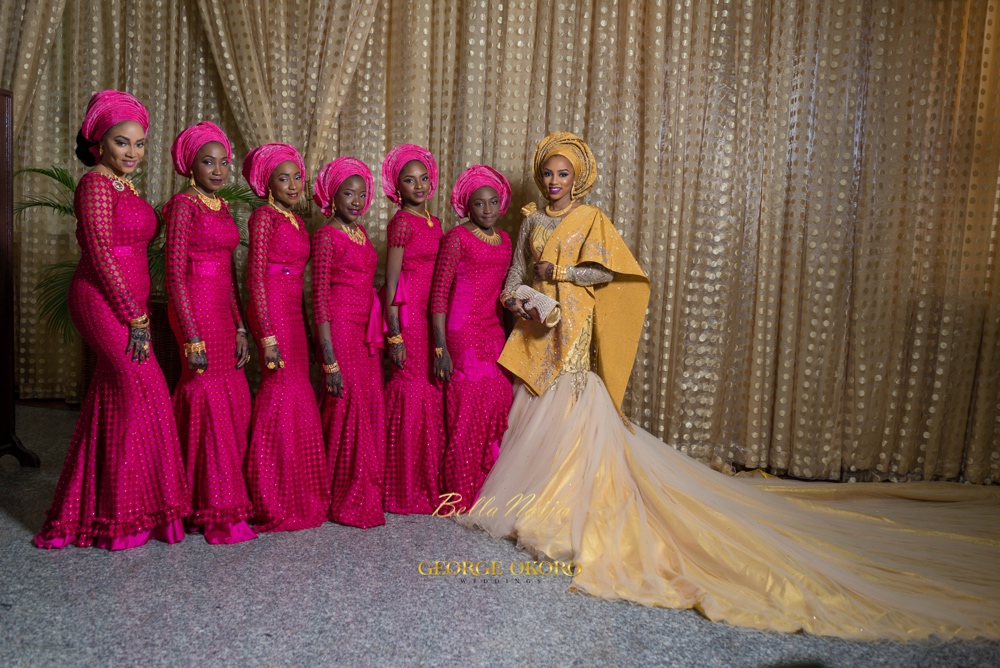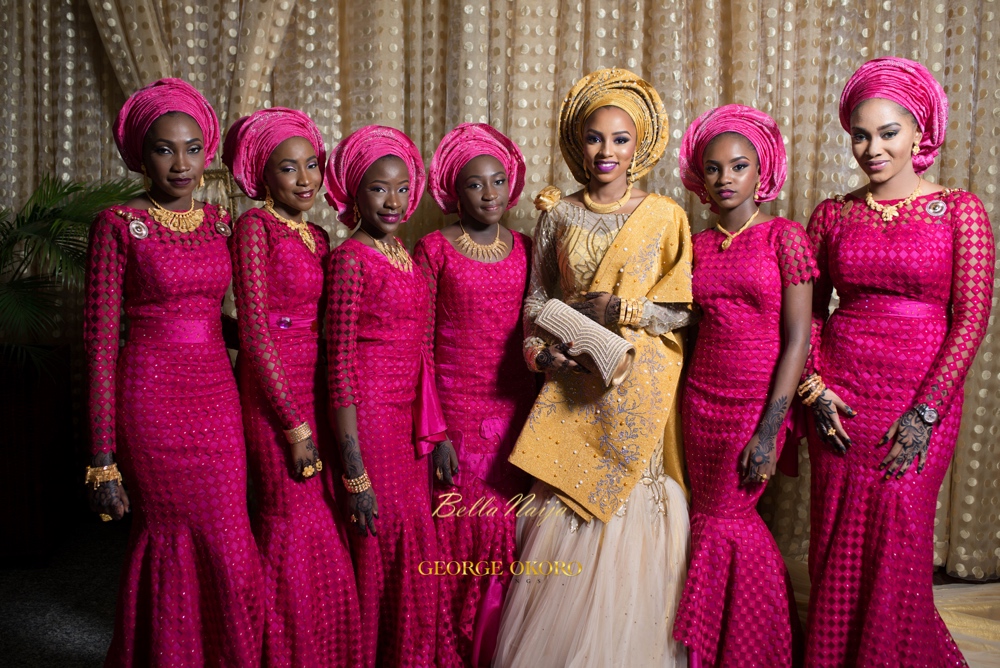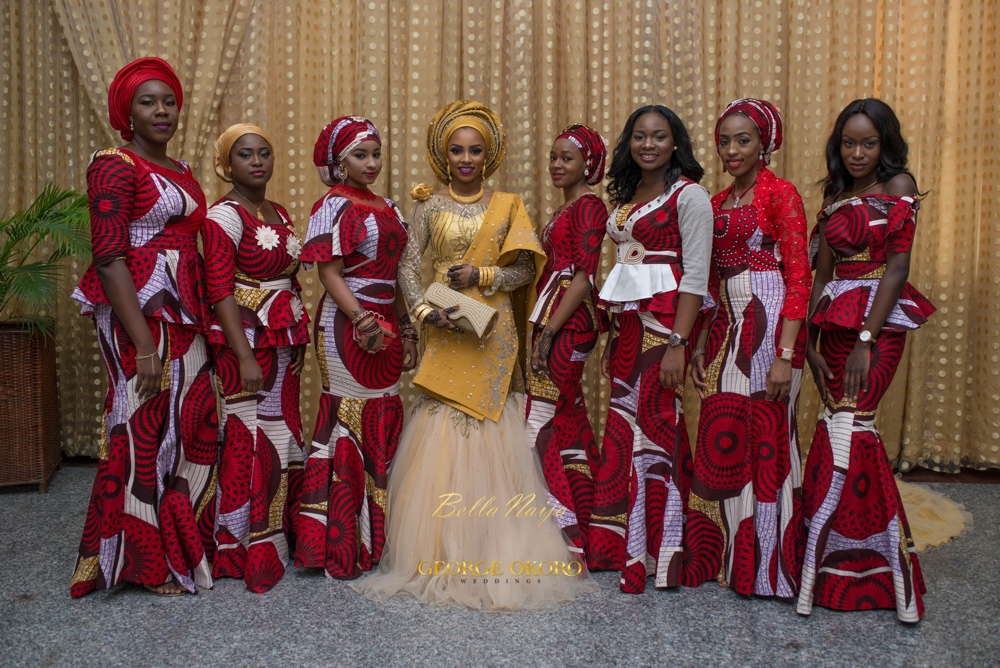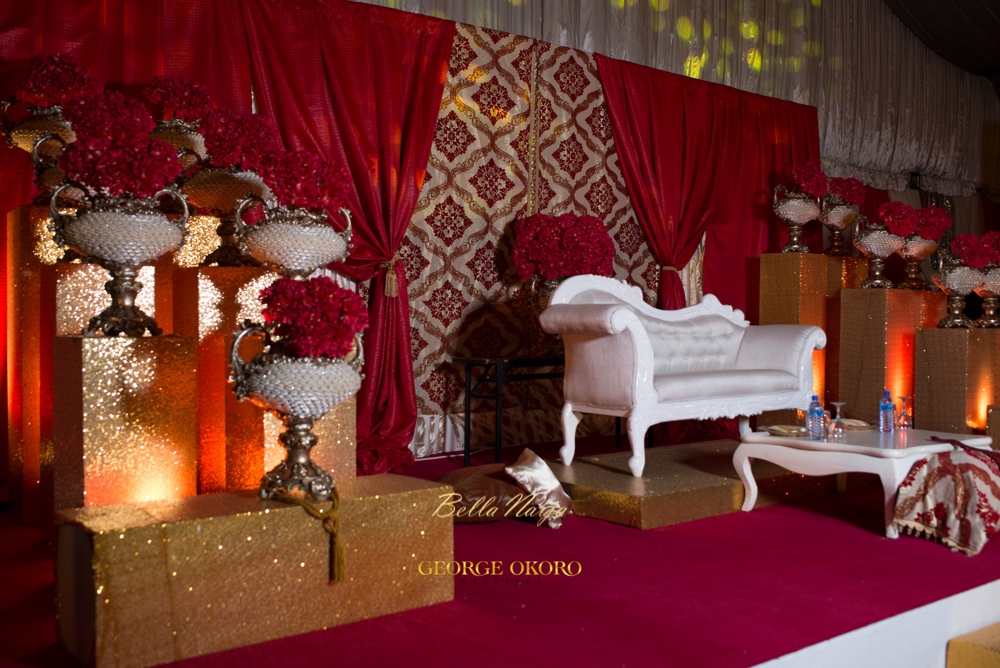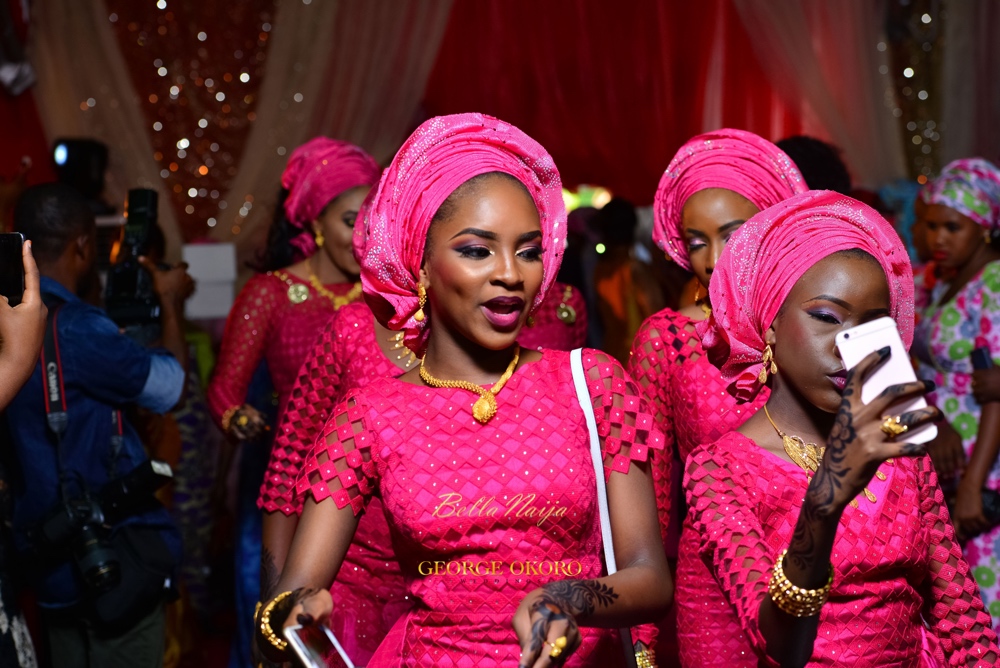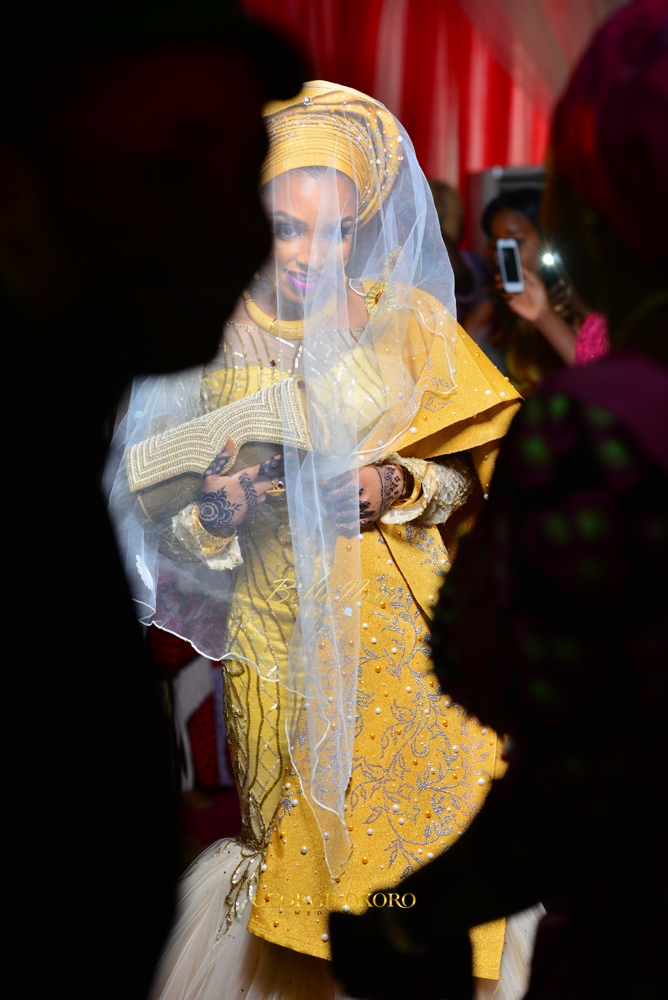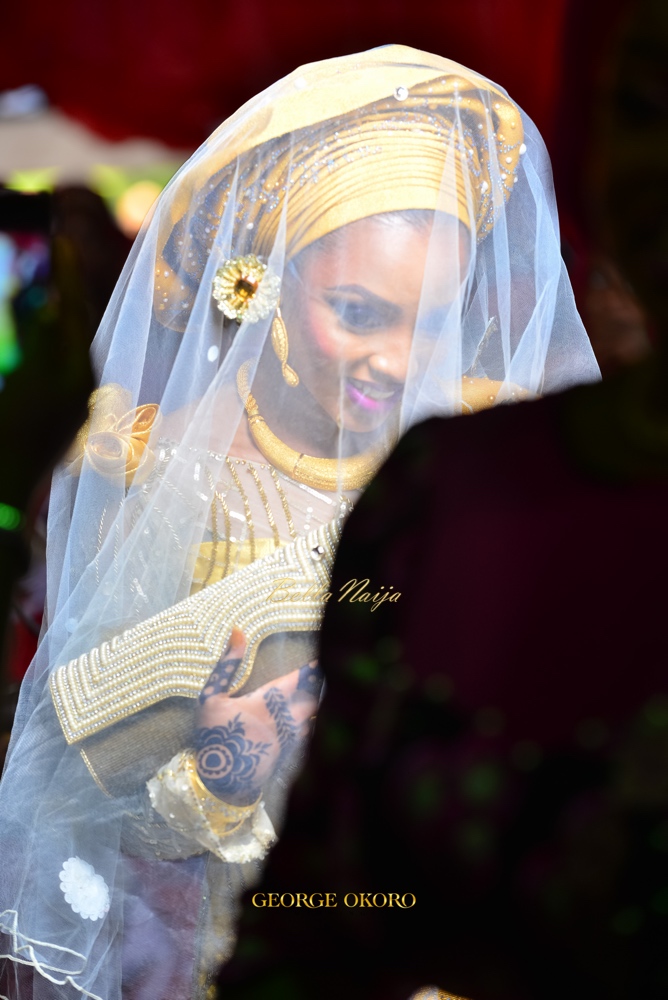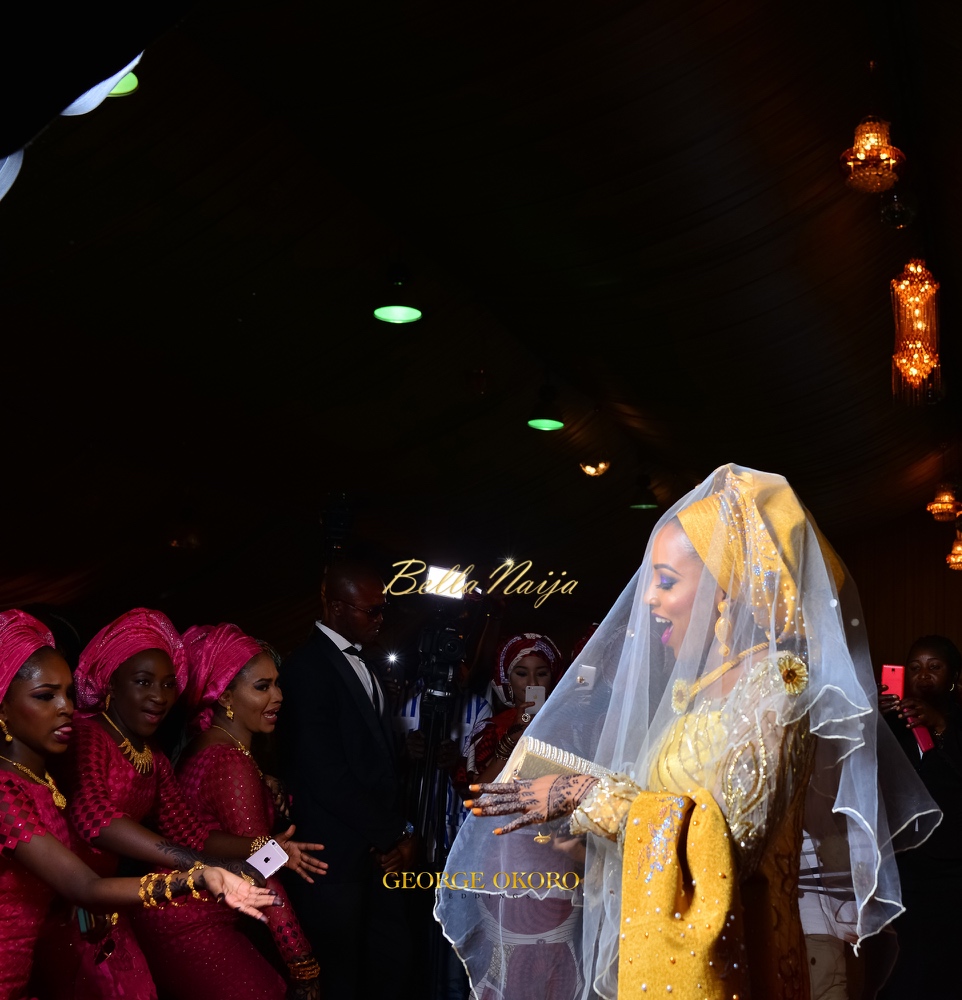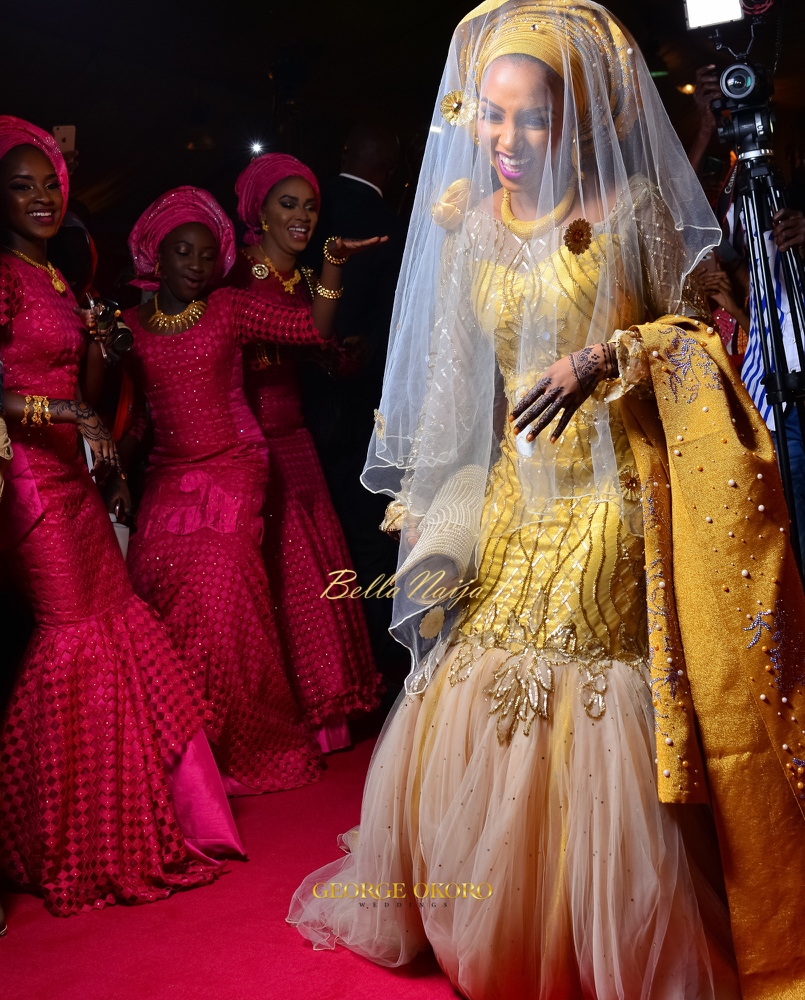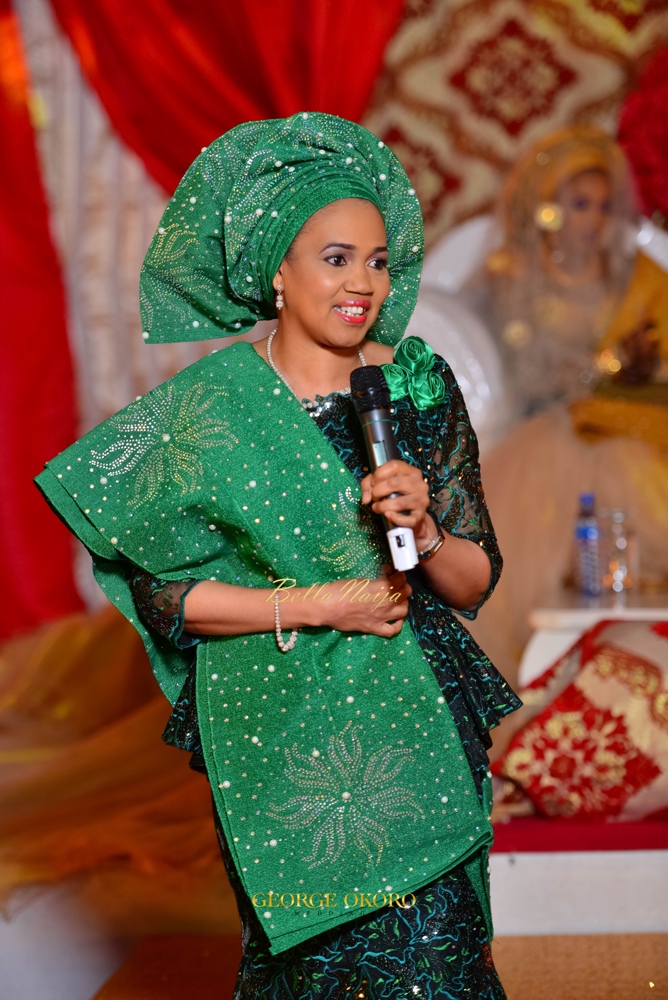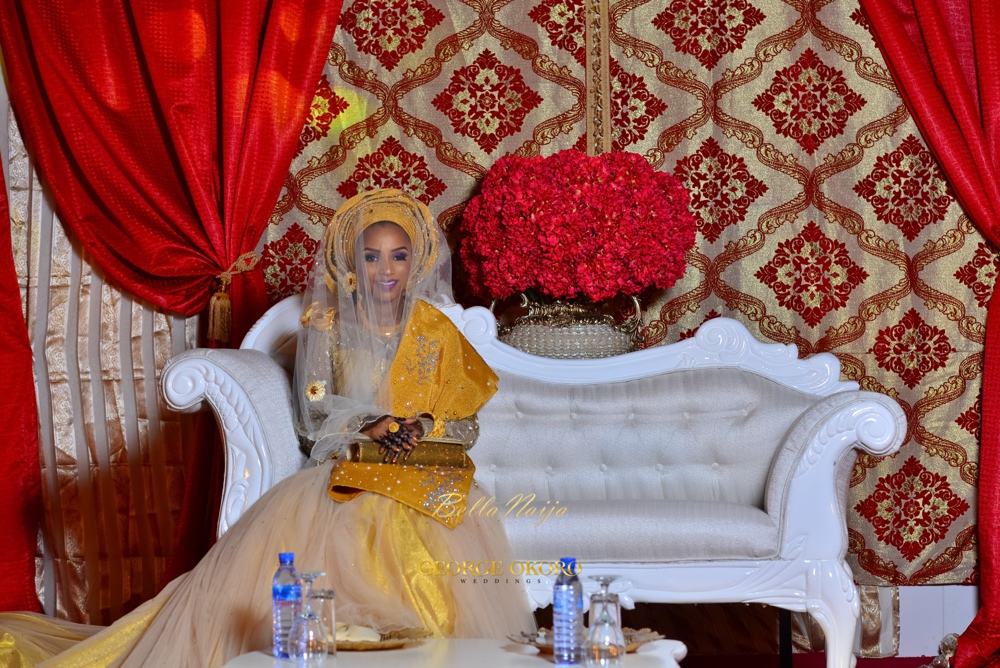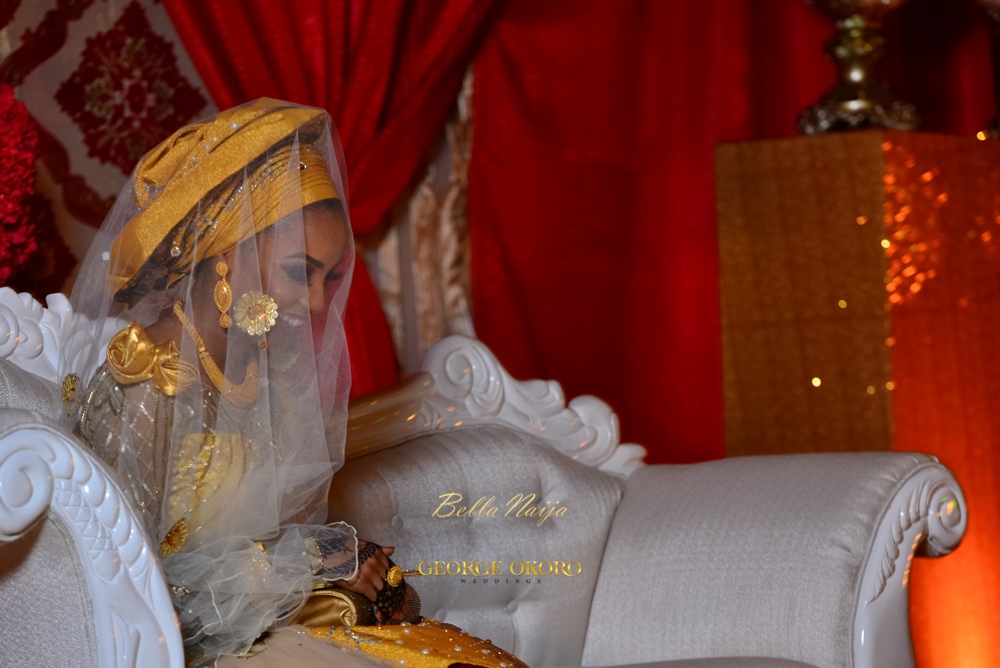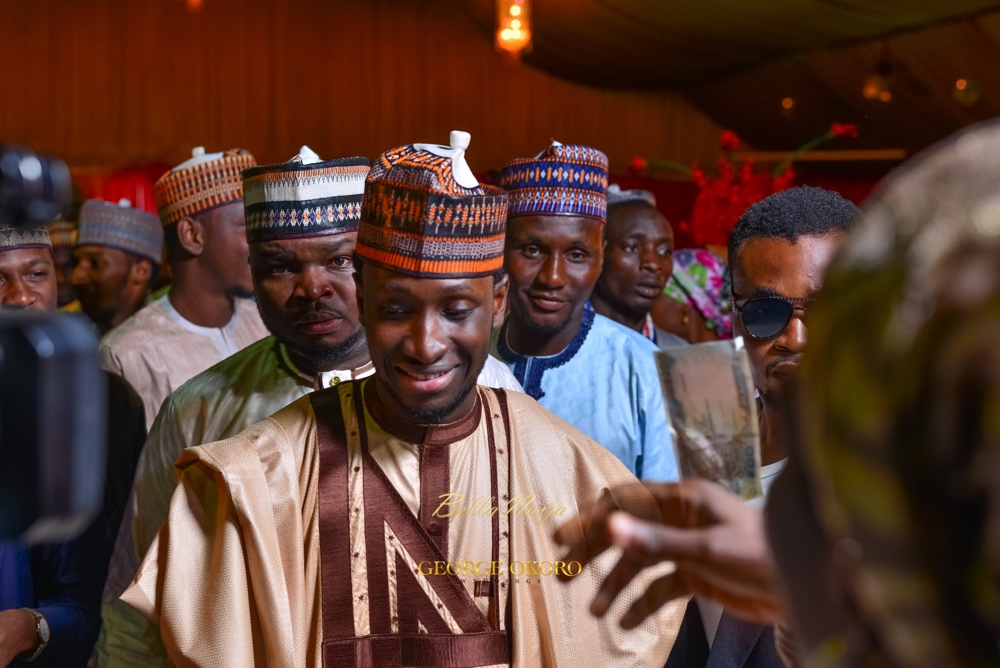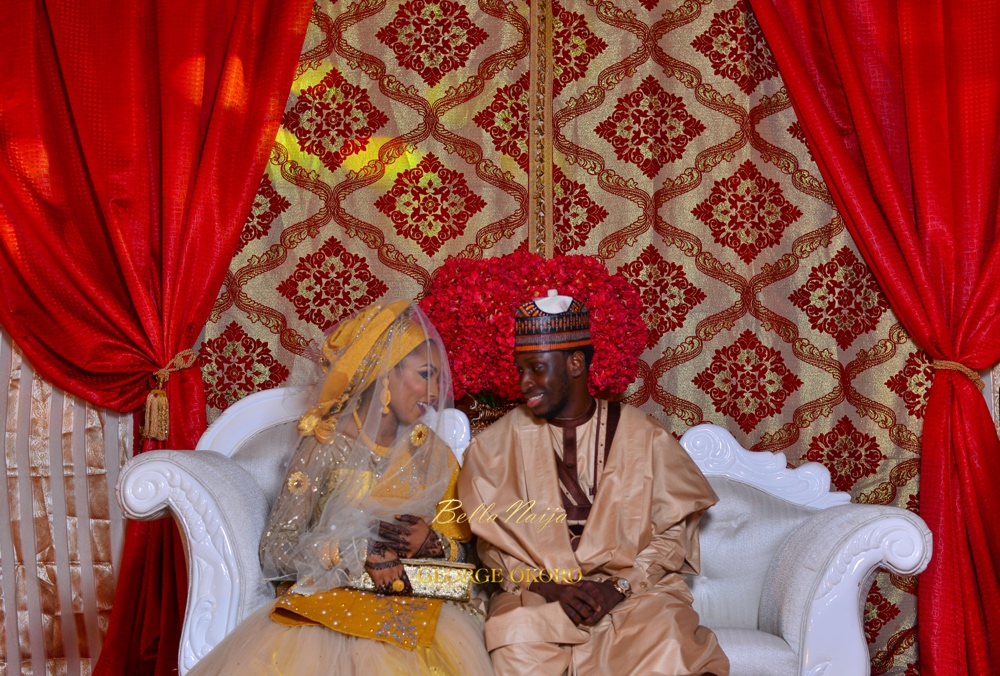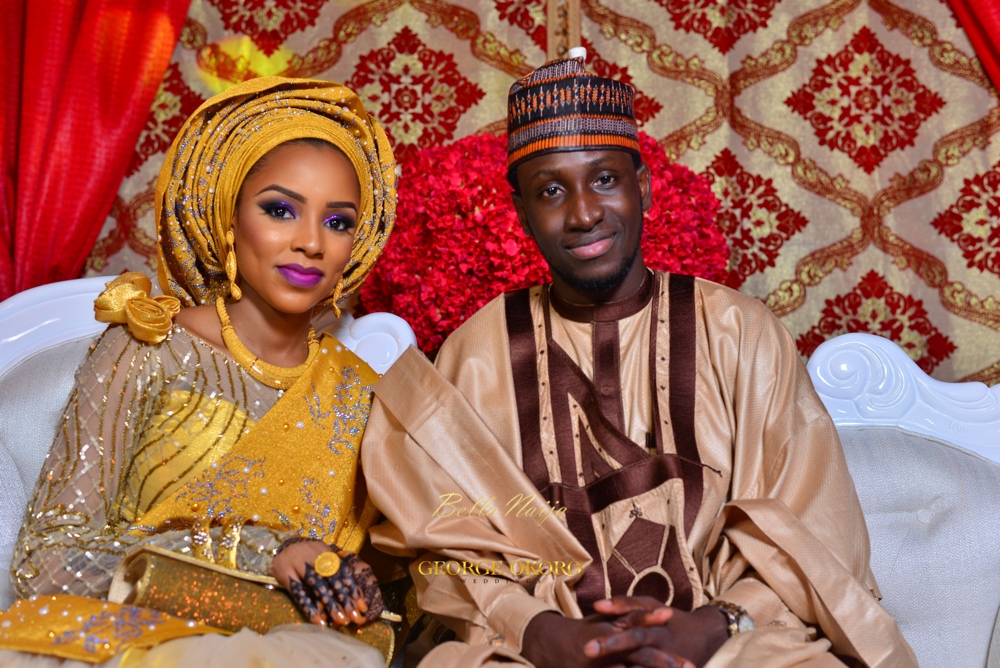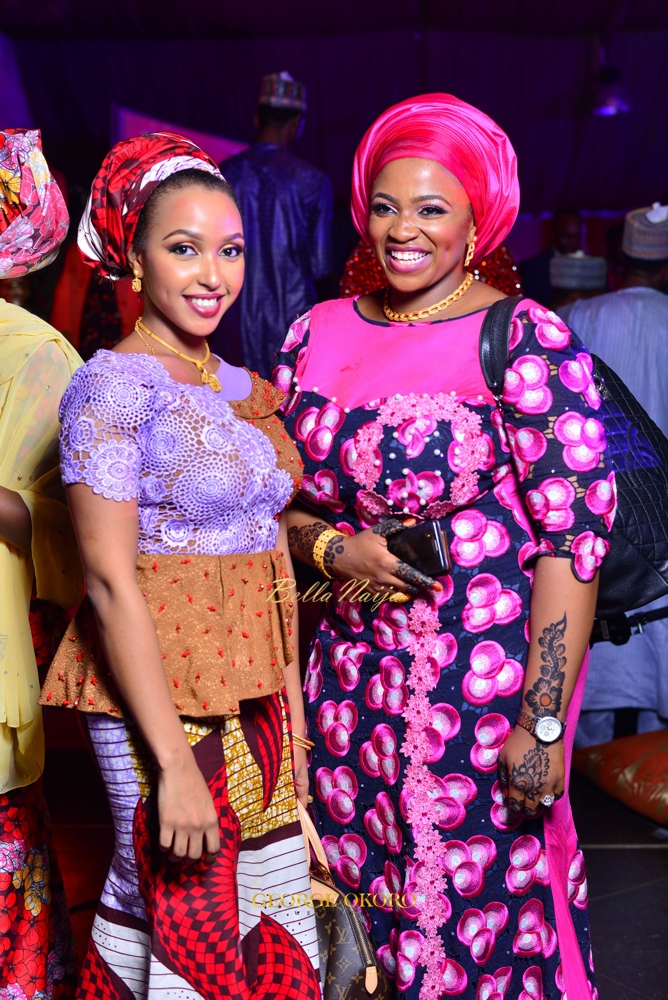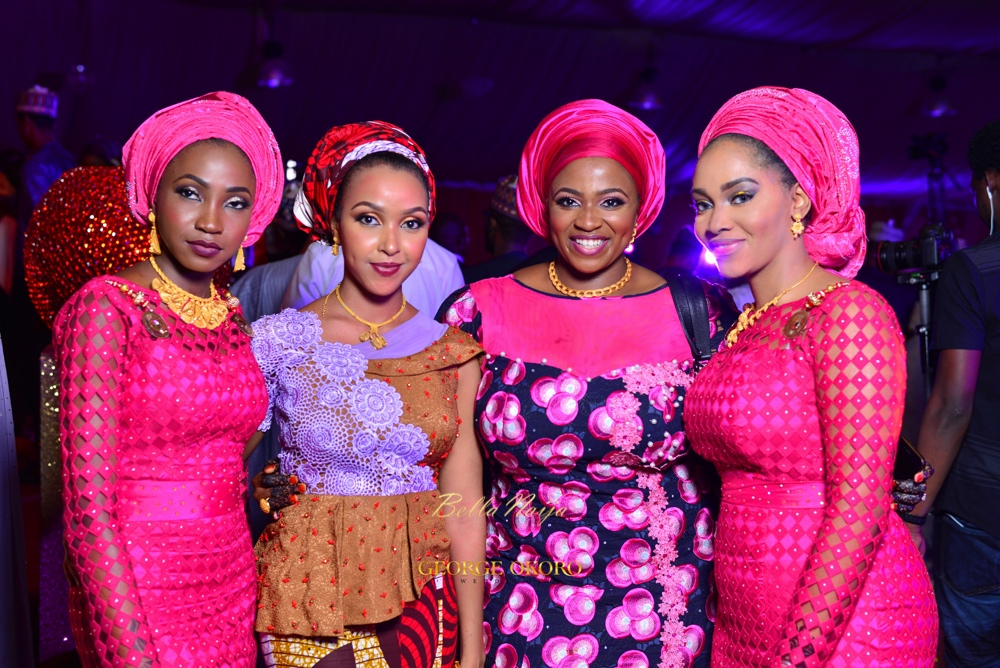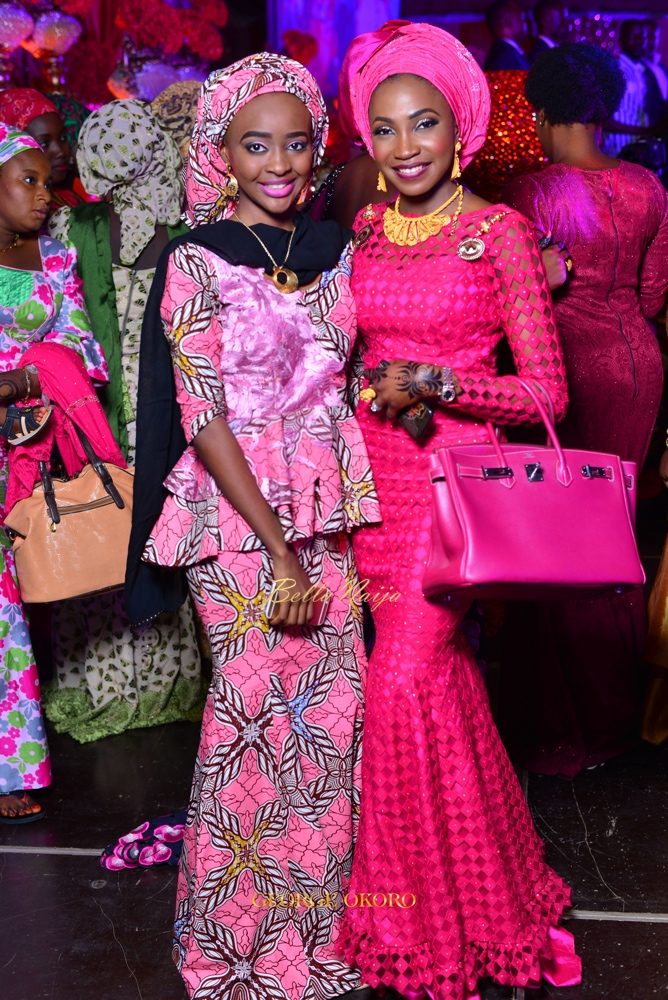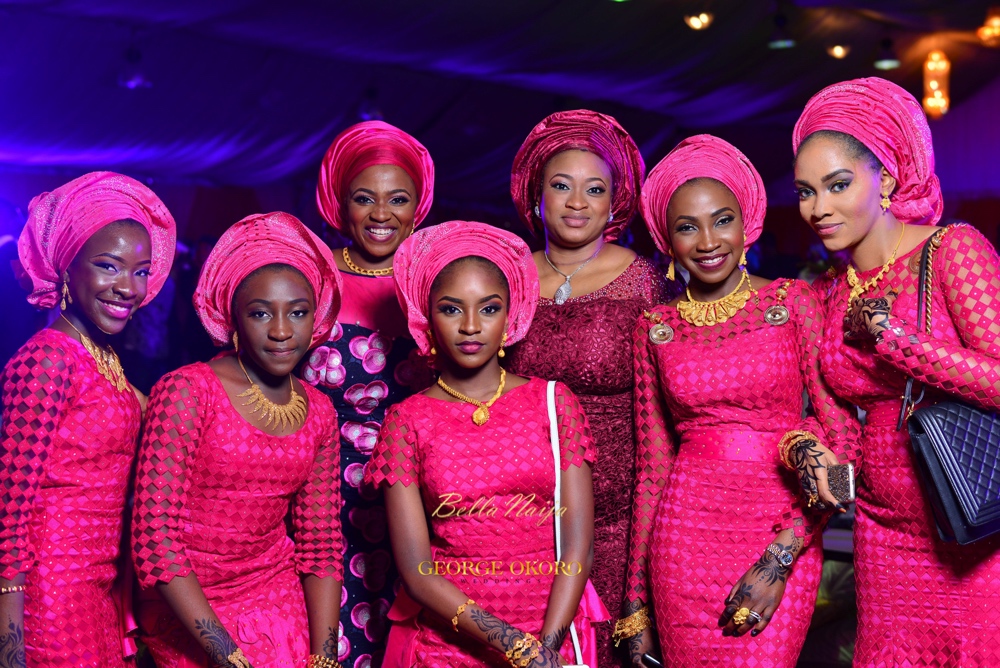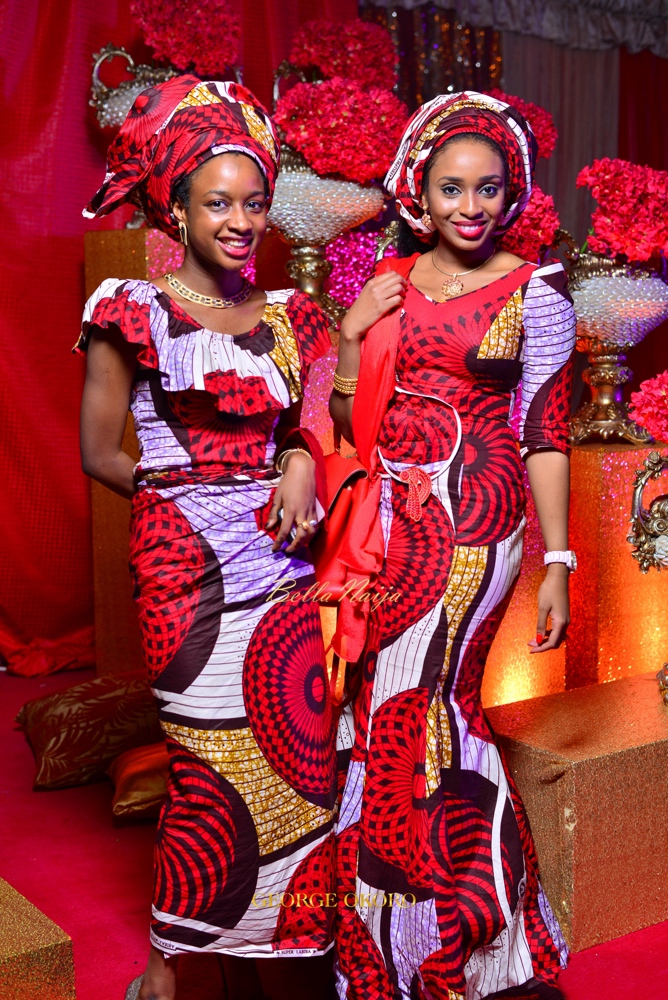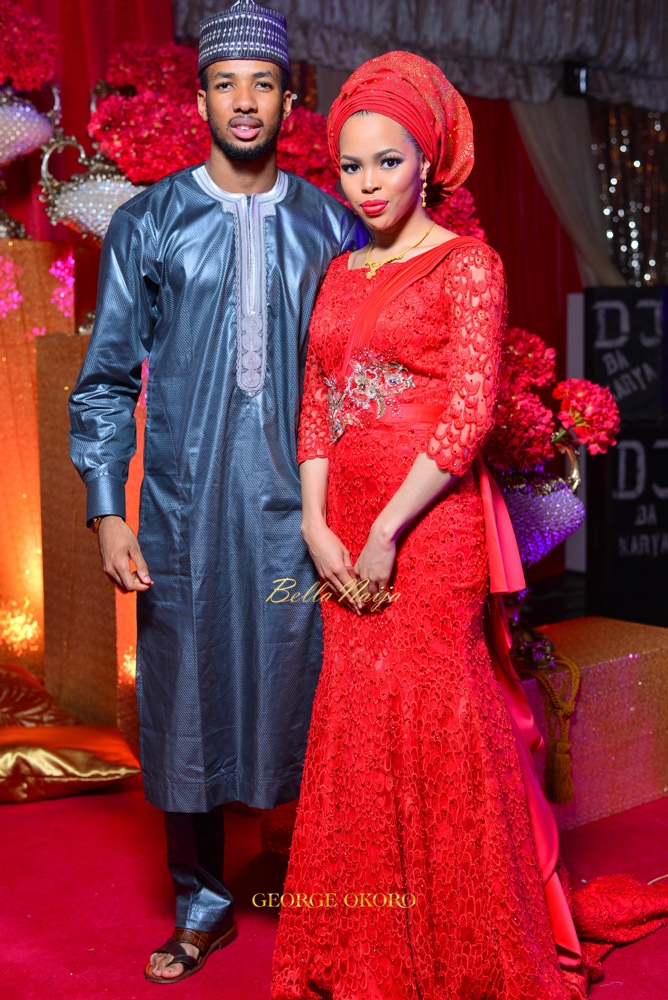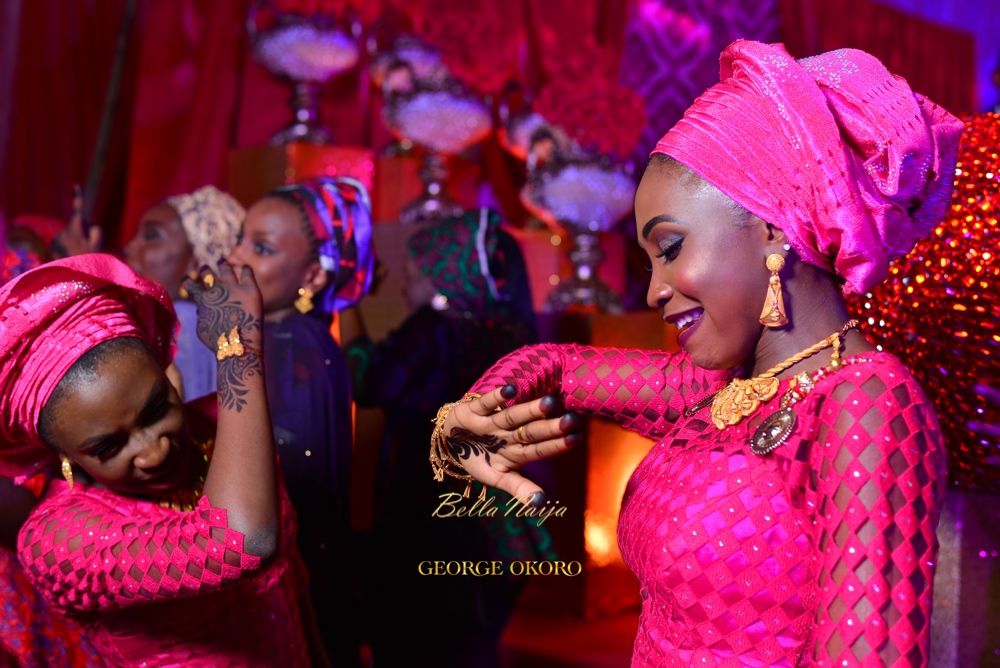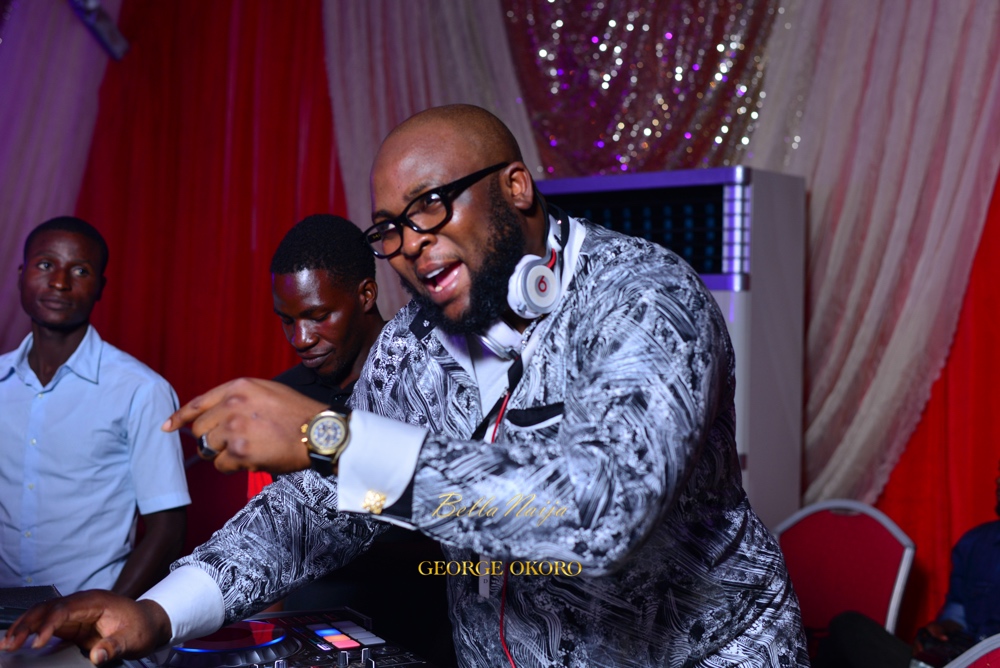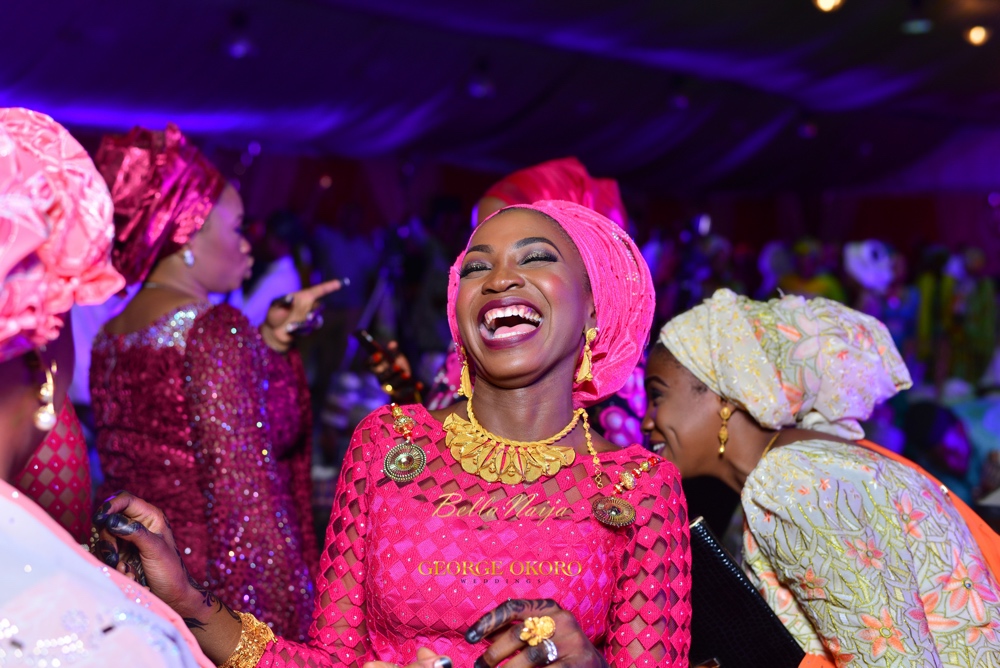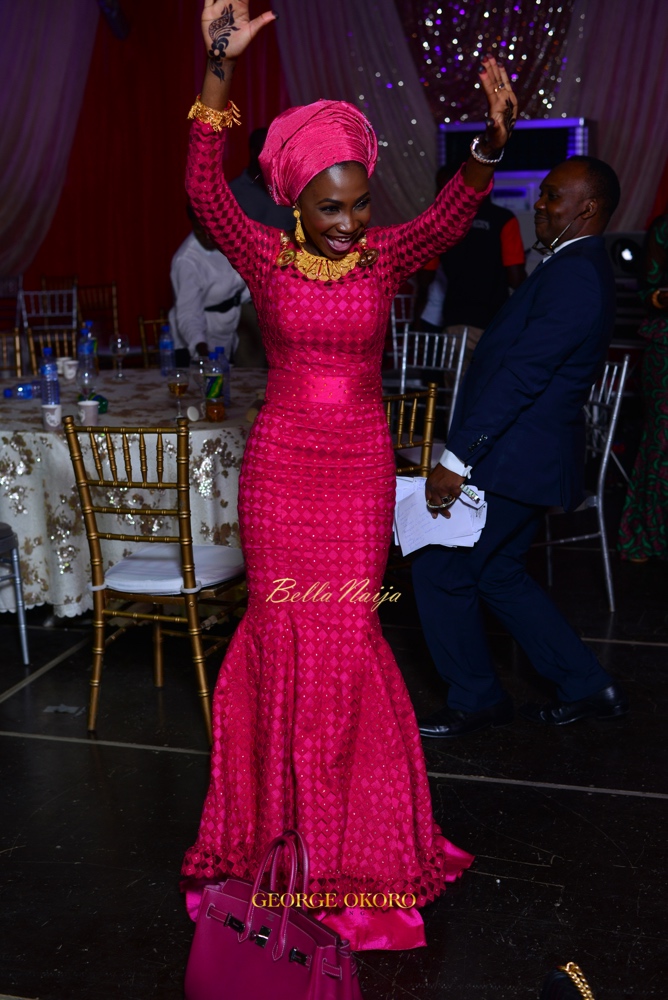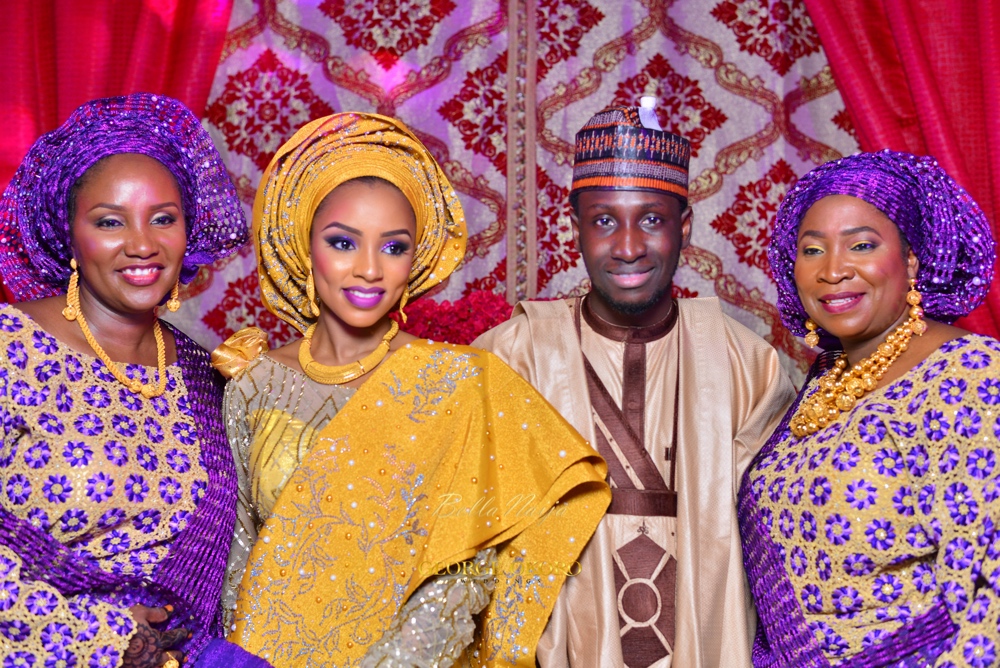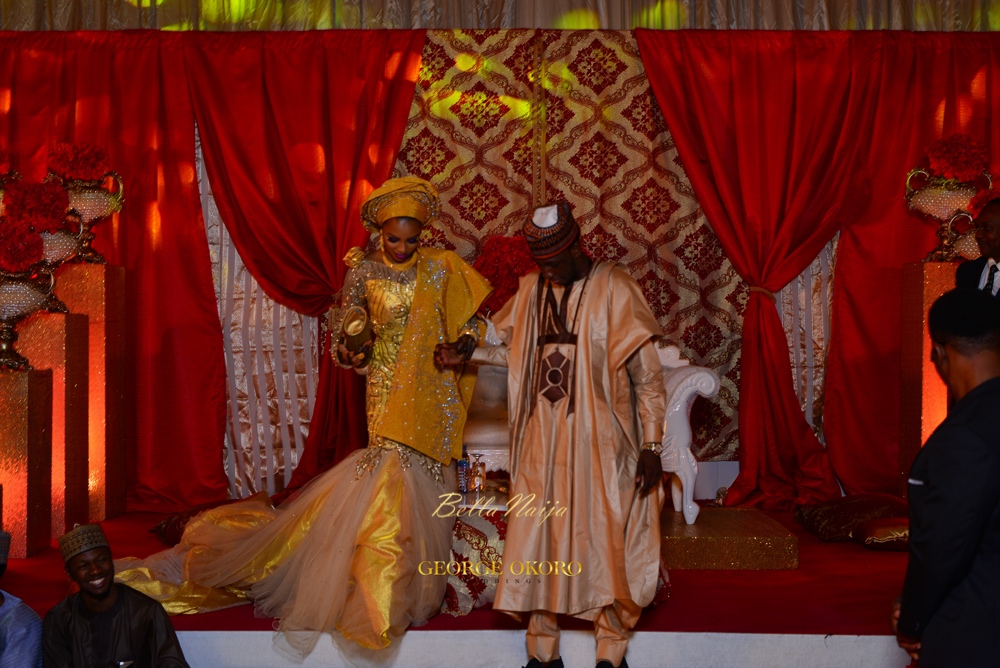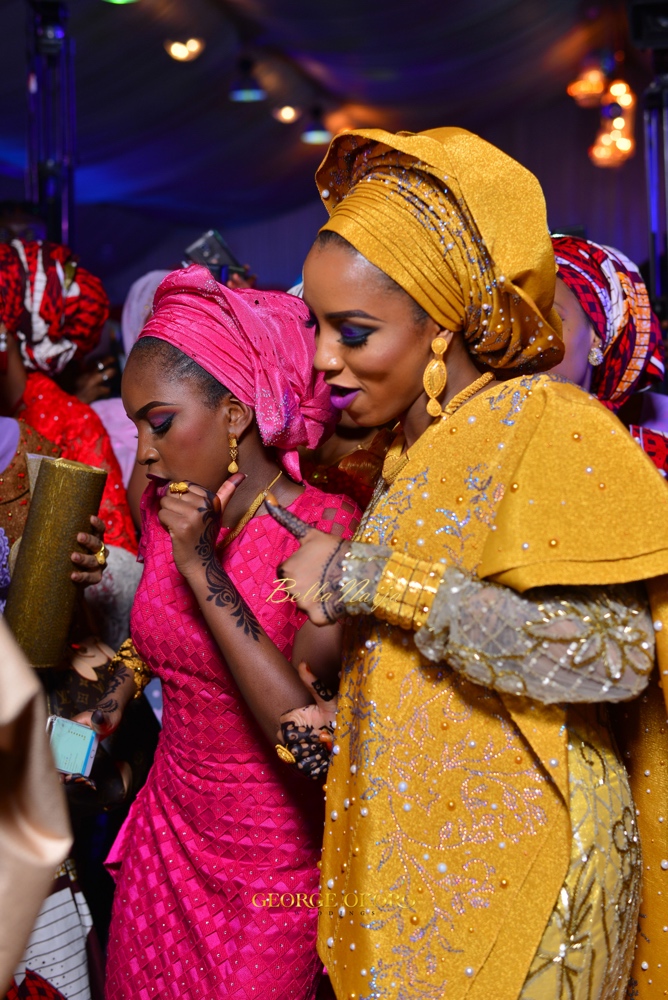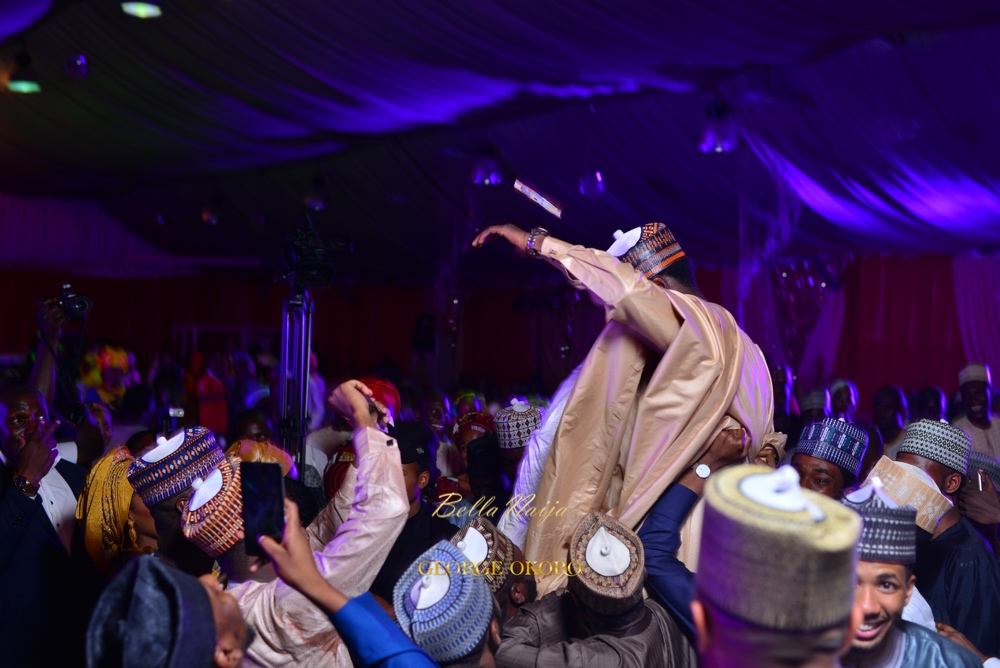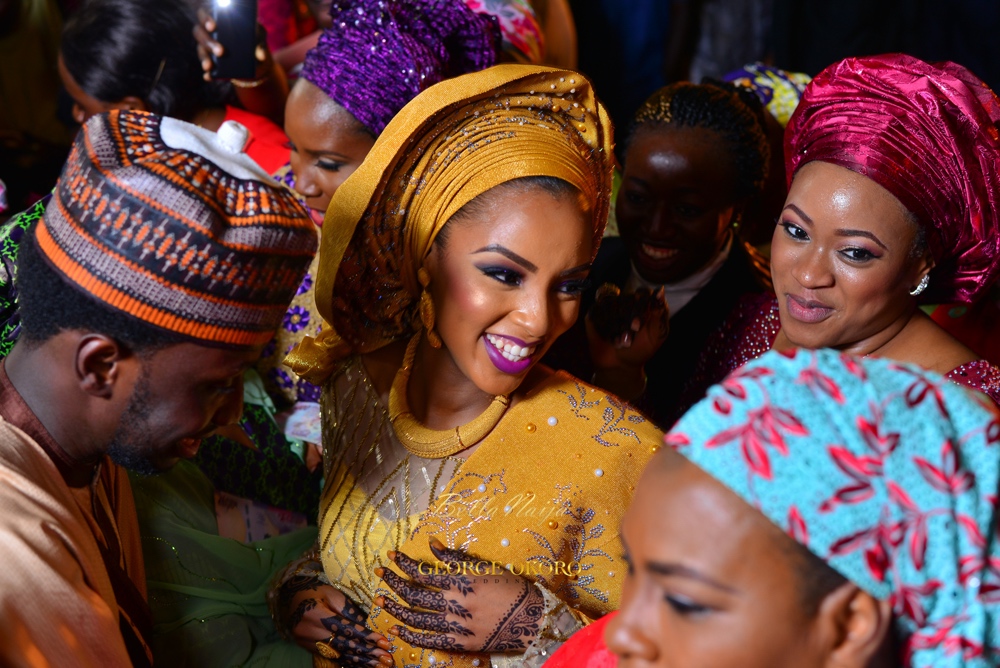 ***
Vendors
Photography: George Okoro Weddings | @georgeokoro & @georgeokoroweddings | Assistants: Isaac Joseph, Ehimen and Momodu Media
Wedding Planner, Decor & Hostesses: The Wedding Guru | @theweddingguruu
Budan Kai Decor: Perfect Integrated | @perfectintegrateddecor
Cake: Posh Services Abuja | @poshservices_abuja
Videography: Atunbi | @atunbi
Makeup: Mamza Beauty | @mamzabeauty
Cream Aso Oke: House of Chi
Mustard Aso Oke: Bimmms | @bimmms24
Henna: Amina Lalle | @aminalalle
MC: Bovi | @officialbovi
MC – Kamu: Sosthenes Ayuba | Facebook
DJ and Sound: Gabbyz Entertainment | @ukogabriel
Caterer 1: MB Confectioneries & Catering
Caterer 2: Chef Celestine
Drinks: Soltosh
Dessert: The Pastry Shop
Cocktails: Mezra | @mezracocktails
Wedding Invites: The Wedding Store | @twscards
Small Chops: Starters
Security: Seboma