If you've ever had a health-related issue in Nigeria, then you will probably understand that it is extremely difficult to fund your treatment and navigate the healthcare system.
In view of this, BellaNaija launched the BN Community Centre. This online platform will feature "calls for help" as submitted to us. This includes information, photos and account numbers.
****
Please I am so sorry to disturb you like this but I seriously need your help.
I believe your platform will help us achieve the desired goal of saving my niece's life.
I have posted the same information on my Facebook page.
https://www.facebook.com/afolabi.otubaga/posts/10210213986804715notif_t=like&notif_id=1471953591293371
Please help save her life. May God continue to bless you
Adorable isn't she?
That's Ayoola Otubaga, my five month old niece. She has a heart condition doctor's called "Acyanotic congenital heart disease". Simply put, she has a hole in her heart that requires surgical intervention.
We have contacted Dr. Manvinder Singh Sachdev (Snr. Consultant- Paediatric Cardiology), Fortis Specialty Hospitals, a leading specialist hospital in India. A cost estimate of the surgery alone is $4,500 excluding return tickets and accommodation and feeding for another two weeks to recuperate and monitoring. total cost is estimated at $6,000.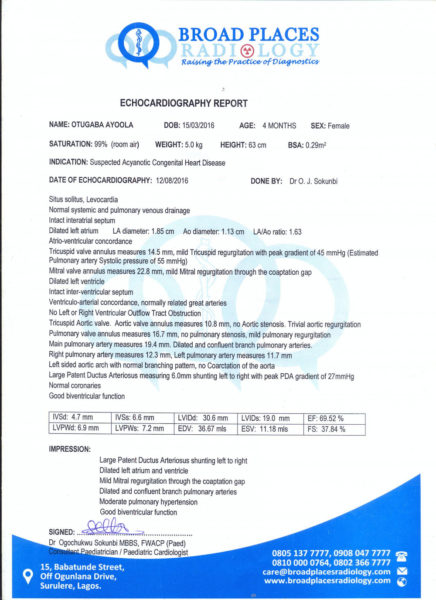 Please we need your financial assistance to achieve this. No amount is too small please.
All donations should be sent to her father, my junior brother.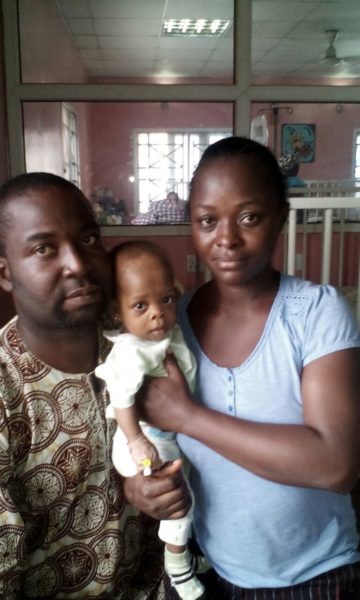 OTUBAGA OLUWASEUN SUNDAY
ACCESS BANK ACCT NO: 0045772849
You can also contact me for further information
Afolabi Otubaga (Banga)
08023170314
[email protected]
Please help spread the awareness, God can make help come from anywhere.
Thank you and God bless you
***
We encourage you to give if you can; however, please ensure you perform independent verification prior to donating any funds.