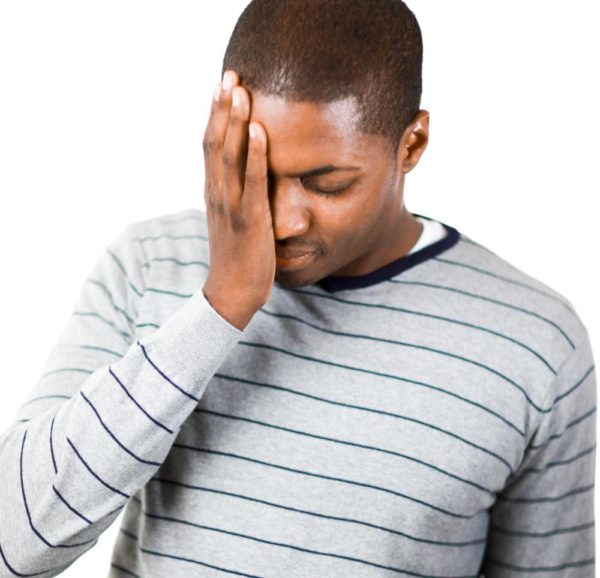 I was in the hood one cool evening. I may not be able to talk about it like the fantastical hood of these trendy youths with their dark sunshades and clean hoodies.
Even that one with a multibillionaire dad says he is from the hood.
That one that sang about his woman being his everything is also from here. We are talking about a place where refuse dumps and their odour would get no analysis, where decay and rot seems not too strange; here the flies are always green and the maggots always fat.
The sun makes us sweat like truck pushers in Oja Oba, the rain makes us wet like stray chickens. No woman has become everything in this place.
If we had not been careful like a bat – able to stay as neither bird nor rat – we would have believed them. We would have believed the entertaining lies. Do you remember that Tuface song about lying to your lover and to the electorate?
Look, this is not political. If you are Yoruba, I think you would get the depth of the meaning.
As I was saying: I was in the hood one cloudy evening; smoke from my mouth as if I was Sango; my eyes red, as if I was the real ekun of Oloyemekun.
If you know my town, the details of the reigning propaganda war before the days of Twitter wars would be like a clean new mirror.
That evening I was thinking about petrol that has been so hard to get and would be very expensive when available. The electricity supply company had nothing to supply, so I had been sleeping in the dark for over a month with no end in sight. I had to spend the night listening to nothing but the songs of insects.
The mosquitoes made me slap myself again and again. Even if I had a generating set, where was the fuel? And the new government had been talking about change for a long time; and things were changing. But it just wasn't the change we had voted for.
I was so pissed. Who wouldn't be pissed? I just got a call from my pregnant wife; and she just told me that the scan says we should be expecting twins.
At some point in the evening when the sun was no longer visible in the sky, I felt an urge in the pit of my stomach, so I wanted to bend down, to fertilize the soil.
When I was done, I saw that a poster was within reach. Near the fence where I got my bum close to the ground, I saw this candidate's poster; his smiling face, his chubby cheeks.
I would have used Akintola leaves, but I didn't want my hands to smell like I've gone behind the fence.
I wouldn't have been there with my ass out in broad daylight. That was simply the benefit of darkness.
I tore the poster and used it to wipe my ass. That was when some young man came to ask me why I tore the poster.
I told him to sod off. He could be a hired thug, working for a politician, with enough money and help to make things move in the hood. They know me in the hood. I may not be boasting, I am not good at painting my struggles with glossy pictures of fantasy. I'm not the kind that would respond to awon omo wobe when called with that gruff voice of omo wobe.
But I know omo wobe will never become Mr Nice guy because you have rosy pictures of world peace.
"Bros, abeg no dey tear our poster o." The man said.
"If I see this thing here tomorrow and I want to wipe my ass again, I will gladly use one."
"Bros abeg, na money dem use print am o."
This was my life in the hood. Real life. I have my daily anger for the government. Many have died with that hurt; buried with their dreams, the same dream we are being told daily to wait for.
My wife would soon remind me of the bills that are to be paid, especially the ones that had been outstanding debts.
No petrol, no money, dollar rates keep making headlines and you would hear people thinking out loud on the foolishness of the leaders of a nation that imports virtually everything.
I didn't know what came over me when he talked about the money spent on printing the posters, but it worked as a strong urge to bring out my knife and sink it in his neck.
In the name of Jesus! That was what I said. I had been on the herb for a long time now and I've never felt like this before. I approached him and reached for my pocketknife.
"I don't care! I will remove every one of them from the wall if I like."
Then he smiled, as if my words were childish, or ridiculous, or even worse: Both.
It was the smile that got to me. It was as if he was mocking me, and I had always thought I was pitiful.
If he had not moved back suddenly when I jumped at him with my knife, if he had not saved me from that reckless moment of madness, our names would have been in print the following morning with my pitiful face beside the story that would be close to: MAN, 33 KILLS NEIGHBOUR, 29 or whatever.
And many would simply say this happened because I live in Isikan, because I've had it rough, because I've done it before, because people in the hood are typically angry and antisocial.
They would say it is because I am one of the children of Wobe.
Photo Credit: Wavebreakmedia Ltd | Dreamstime.com