First Set of Winners Emerges for Ribena's N25million Scholarship Promo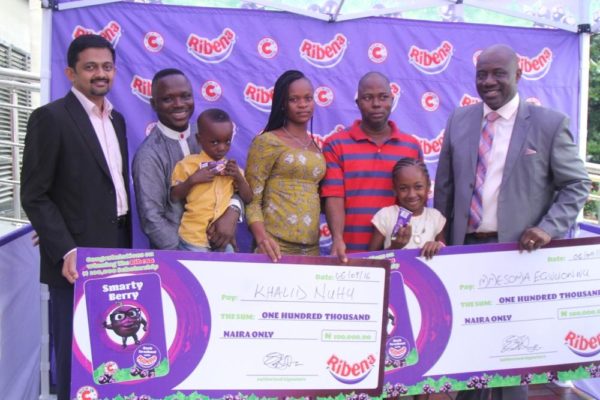 Yes indeed, we have our first set of winners as Khalid, 4 years; Mmesoma, 8 years and Basit, 11years have kick started the process for the Ribena Back to School Scholarship Promo. On Tuesday, September 6th, 2016  the parents of Khalid Nuhu, Mmesoma Egwuonwu and Basit Oshodi  were rewarded with N100,000 cash scholarships for each for their children.
As part of their efforts to appreciate and support Ribena consumers going back to school this session, GSK makers of the children's favourite fruit drink have kicked off the Ribena Back to School Scholarship Promo. According to GSK Supply Chain Lead Chinedum Okereke "We are aware of what is going on in the country and that is why the company decided to reward 250 families with a sum of N100,000 each to enable them support their children when they go back to school" The promo which is nationwide is scheduled to run till the 31st of October 2016.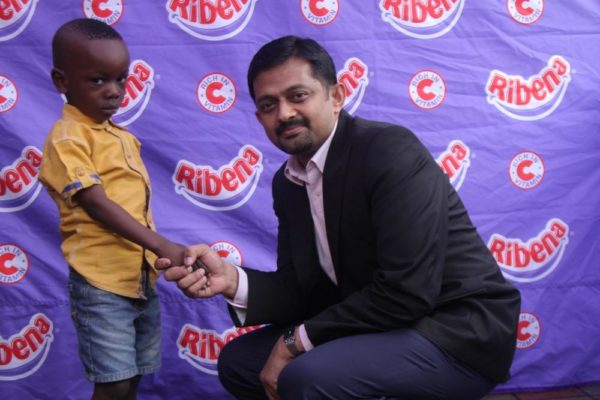 For 4 yr old Khalid's father, Olayinka Nuhu the scholarship came at the most appropriate time. He shared how he was still struggling to put together the school fees for Khalid and his sister when his wife found the Smarty Berry sticker in their Ribena 150ml carton which qualified them for the instant scholarship. Mmesoma's parents Mr and Mrs Micheal Egwuonwu also narrated how the scholarship was a blessing to their family. They had bought cartons of the 150ml Ribena to give out to children in their church's Law Feast when they came across the winning Smarty Berry sticker for their daughter.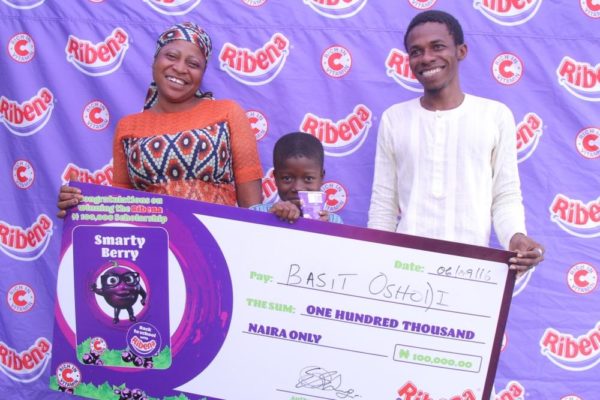 Rukayat Oshodi from Agege couldn't contain her joy as she continuously prayed for Ribena for blessing her and her son with the N100,000 scholarship which she shared would be used to send her son back to school.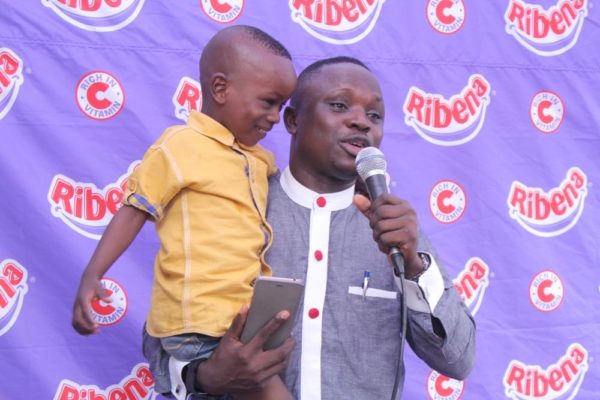 The Leadership Team of the organisation were all present to celebrate with the first set of winners at the redemption ceremony which held at GSK Head office Ilupeju Lagos. Speaking at the ceremony, the GM GSK Consumer Nigeria PLC, Thandalam Sriram Dayanand said "we have touched many lives of children and parents over the years so this Ribena Back to School Scholarship is a small way the brand wants to make a difference in the lives of children, those tiny tots who will be the future of the country".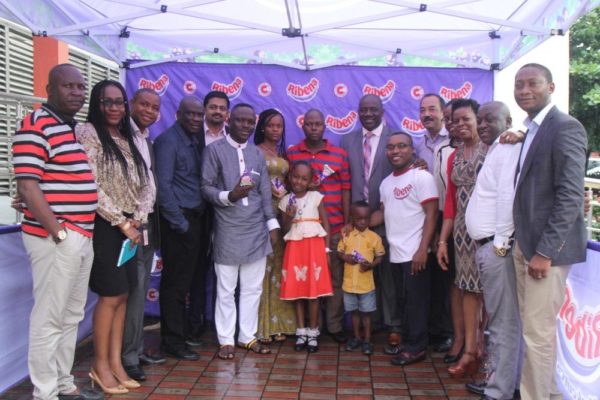 Watch excerpts from the scholarship presentation as well as how to participate below;

____________________________________________________________________
Sponsored Content