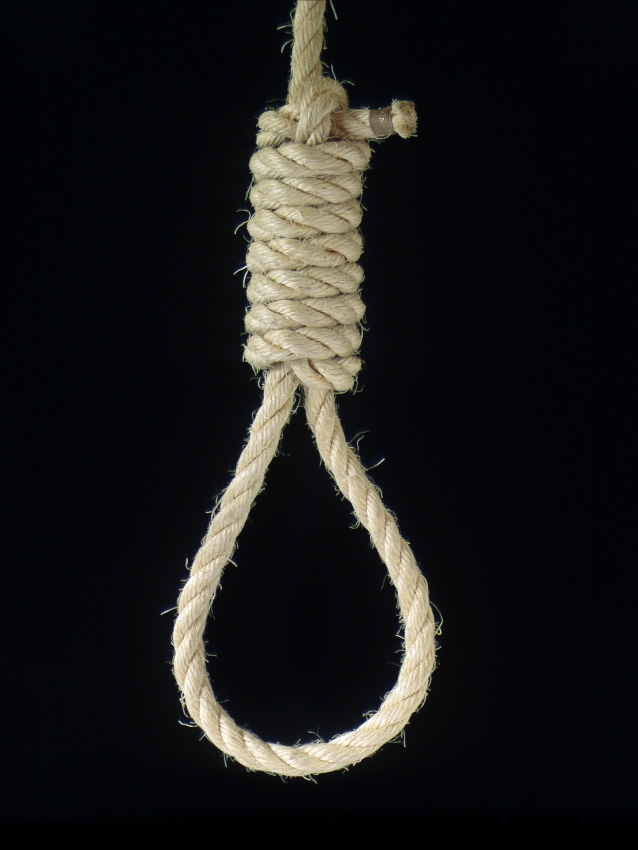 A 50-year-old former former Secretary of the Mbiabong Village Council in Itu Local Government Area of Akwa Ibom State, has committed suicide.
The father of two, identified as Ekanem Edet, dangled from a rope tied to the roof of his room at Mbiabong Itam.
Vanguard reports that the deceased left a suicide note in which he blamed his action on harsh economic conditions.
According to one of his friends, Okon Effiong, the deceased's body was discovered dead by another friend, who went to visit him. Effiong added that the deceased has been buried.
"He was a very sociable man and always shared his thoughts on issues. I do not know why he should consider suicide as the last option to escape from these hard times," Effiong said.
According to a family source, "Edet took his life, blaming his action on the prevailing hardship," adding that the deceased took his life when he could no longer take care of his family with the money he was getting from sale of Ogogoro, Cigarettes, and other stimulants.
"He used to complain that his petty business was no longer fetching him and his family basic needs such as food, clothing and fees for the children's education. He was always blaming government for the economic policies that do not allow him afford basic commodities such as garri, bread, yam, rice, beans, oil, kerosene and other essential goods," said a pastor at a local church.
"The family members were not willing  to report the incident to the police in the area. When they discovered the man's lifeless body, they just wanted him buried and put everything behind them," the pastor added.
The police has not yet confirmed the report as at press time, and the content of the suicide note is not yet known.
Photo Credit: Dreamstime