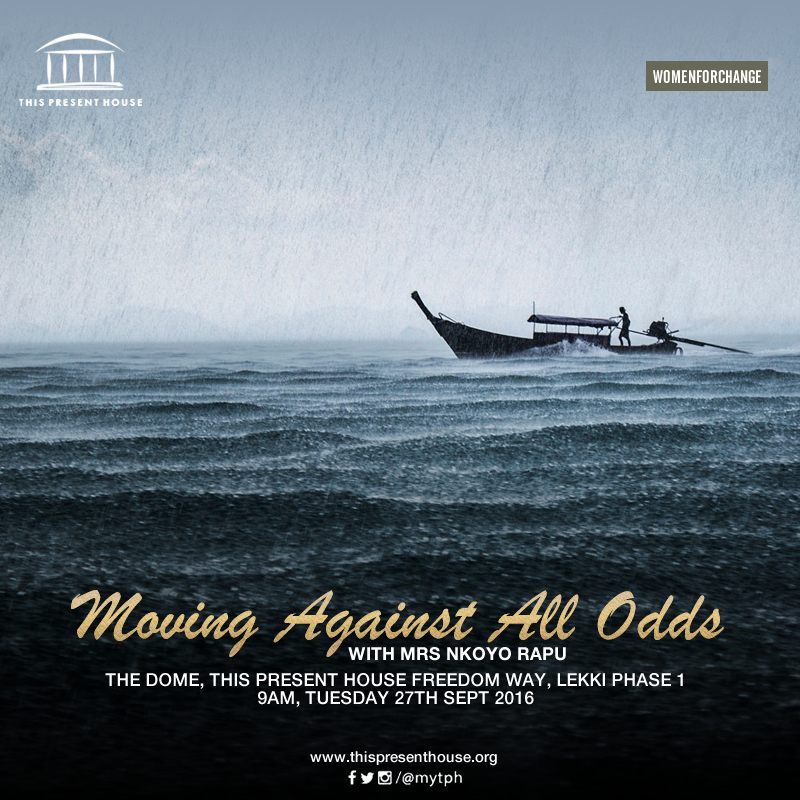 This is our Kairos moment, let us take that extra leap of faith as we "Move Against All Odds" this season. Do not despair because God is faithful, so no matter your situation have a little more faith and keep moving.
Join us at the Women's Breakfast Prayer Meeting tomorrow morning where we speak on "Moving Against All Odds" with Nkoyo Rapu at The Dome, This Present House, Freedom Way, Lekki Phase 1 by 9AM.
The Women's Breakfast Prayer Meeting is hosted by the Women For Change Ministry of This Present House, a community of Godly and spirit-filled women driven by purpose to effect God-centered change in our families, relationships and the society at large.
If you cannot make it to the Dome, you can watch online at www.thispresenthouse.org and follow their social media channel on Instagram @womenforchangeng
Date: Tuesday, October 27th, 2016
Time: 9AM
Venue:  The Dome, This Present House, Freedom Way, Lekki Phase 1