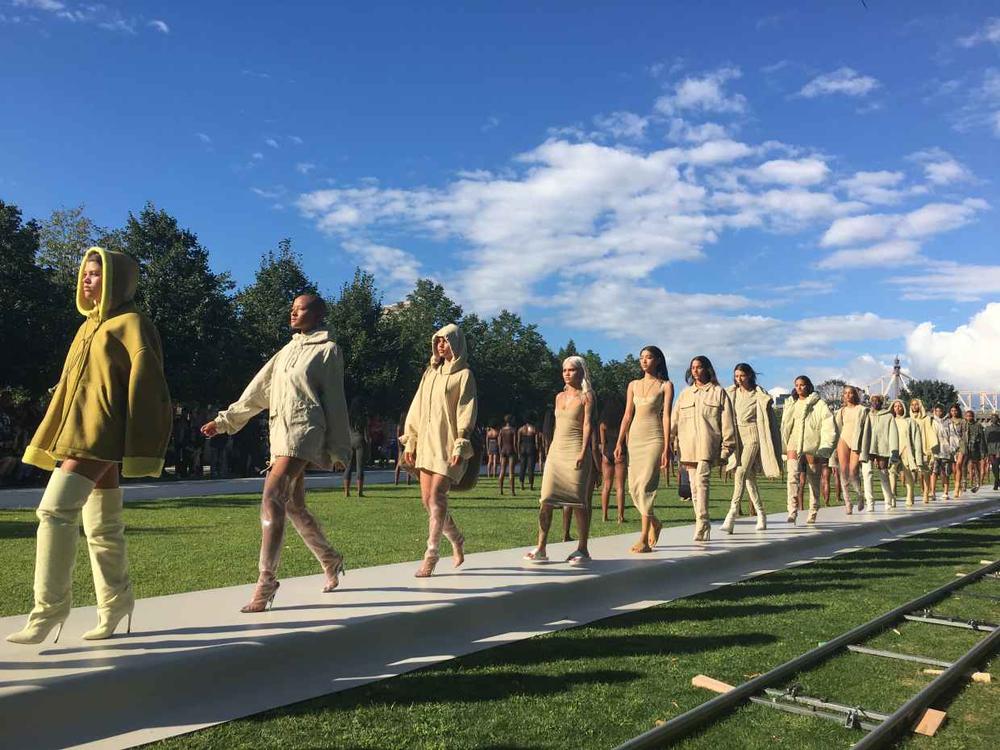 Yet another season of oversized streetwear in a muted color palette, Kanye Wests's Yeezy Season 4 show was all everyone was talking and tweeting about and here's why.
It took attendees an hour and a half to get to the show's destination, Roosevelt Island, in chartered #YeezyBuses. After which, they still had to wait an extra hour for the show to start as it was delayed from 3pm to 4pm. To get into the venue, Fashionista.com described the experience similar to "airport security checkpoints."
On entry, on this hot Summer's day, there was no shade and no water to be found. The only thing available however, was Yeezy merchandise up for sale. And then the show began. New York's fashion elite (including Anna Wintour) left the city and dedicated hours of their time around one of the busiest fashion periods of the year for Mr. West's show, expecting to be blown away, only to see outfits similar to last season's with models fainting of the runway out of dehydration.
See some reactions below
The Fashion Director and Chief Fashion Critic at The New York Times, Vanessa Friedman tweeted;
On the Yeezy bus #NYFW. No snacks. No water. No music. No merch. C'mon Kanye. pic.twitter.com/LbnHLQgtYJ

— Vanessa Friedman (@VVFriedman) September 7, 2016
Model undone by the heat at Yeezy. pic.twitter.com/vaZlisrMdm

— Vanessa Friedman (@VVFriedman) September 7, 2016
Editorial Director of The Cut, Stella Bugbee tweeted severally;
Model passed out in the heat is given water by man in the audience but no one on the #YeezySeason4 team helps.

— Stella Bugbee (@stellabugbee) September 7, 2016
Watching editors leave #YeezySeason4 But I feel obligated to watch out for these models and see what else they have to go through.

— Stella Bugbee (@stellabugbee) September 7, 2016
Honestly Adidas should be ashamed.

— Stella Bugbee (@stellabugbee) September 7, 2016
Boycott #YeezySeason4

— Stella Bugbee (@stellabugbee) September 7, 2016
Now what tf was going through her head? #YeezySeason4 pic.twitter.com/ahfDWCNaJ0

— saint pablo (@moschinogrande) September 7, 2016
Teyana Taylor also walked the show in block heels, smart choice.
According to Fashionista.com;
Models had a hard time walking in their shoes, and while some, like Amina Blue, chose to ditch them altogether, others wobbled to the end of the runway until Bergdorf Goodman's Mens Fashion Director; Bruce Pask had to catch her.

West came out and took a brief bow just before 5 p.m., but by then it was clear that much of the audience had reached its breaking point. Still high on the joyful buzz that Yeezy Season 3 provided in February, the editors, buyers and stylists in attendance had all put their good faith in the designer, giving up most of their day — one of the busiest of the year, no less — with the hope that he'd leave them inspired, energized and entertained once again. Instead, he took us all on a hellish, five hour-long detour for a show and vision that could have been executed anywhere in New York City.

Whether he was going for an effect similar to Riccardo Tisci's touching, outdoor Givenchy showing last September or simply trying to think outside of the box, West came up very short this time around. Yeezy Season 4 was memorable, but not in a good way. Read more here.
See more Photos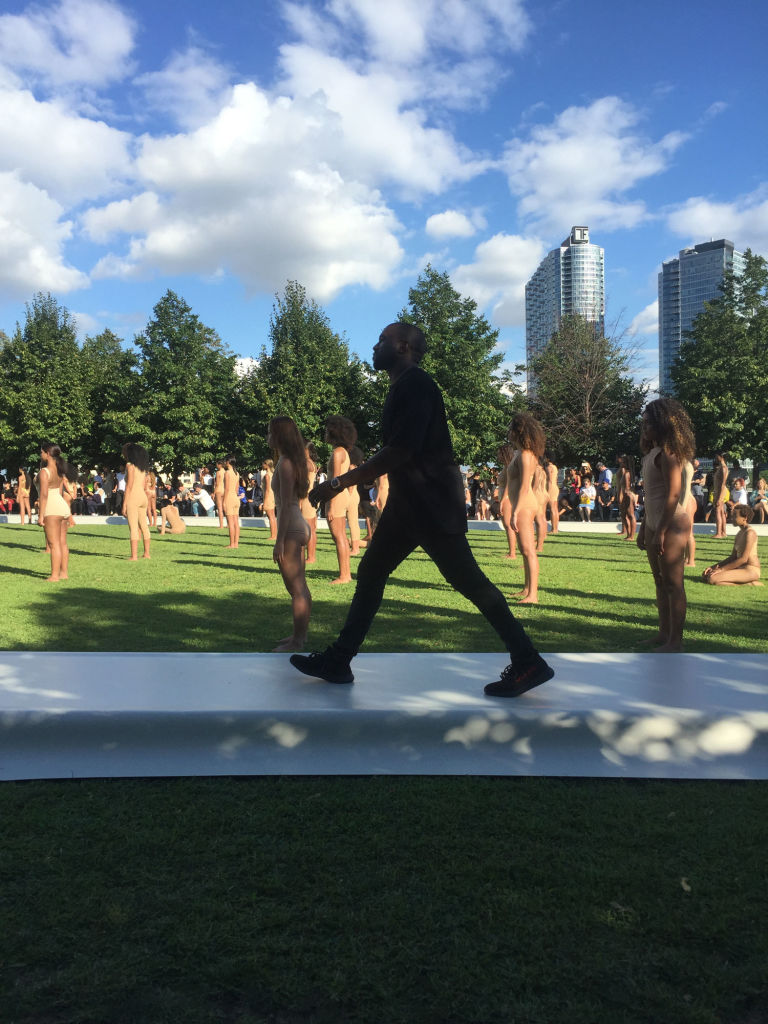 Sources & Photo Credits: Kevin Mazur/Getty Images, Jamie McCarthy/Getty Images, Dimitrios Kambouris/Getty Images, Mirror.co.uk, Elle, Fashionista.com