"Overwhelmed with gratitude in these moments" – Trey Songz says after meeting a Young Boy in Nairobi
International recording artiste Trey Songz is the surprise guest on season 4 of Coke Studio Africa and he has been in Nairobi, Kenya, for a couple of days recording with different African artistes.
Over the weekend he wrapped up his appearance on Coke Studio and took some time to absorb the city of Nairobi. He was especially touched after meeting a young boy on the busy streets of the city as the boy begged for alms.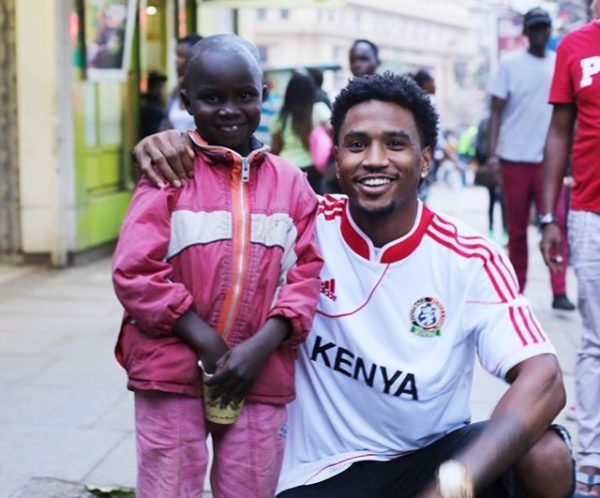 Sharing the experience with his fans, Trey Songz wrote on Instagram:
This little dude was alone with his empty cup in busy downtown Nairobi and he just looked at me and smiled as we were walking. I gave him the equivalent of like 50 dollars. Then I asked him if I could take a picture with him. Something about how big and beautiful his spirit was, while holding an empty cup put a lot of things in perspective for me. Overwhelmed with gratitude in these moments. Love my people so much
See more photos from his trip below.