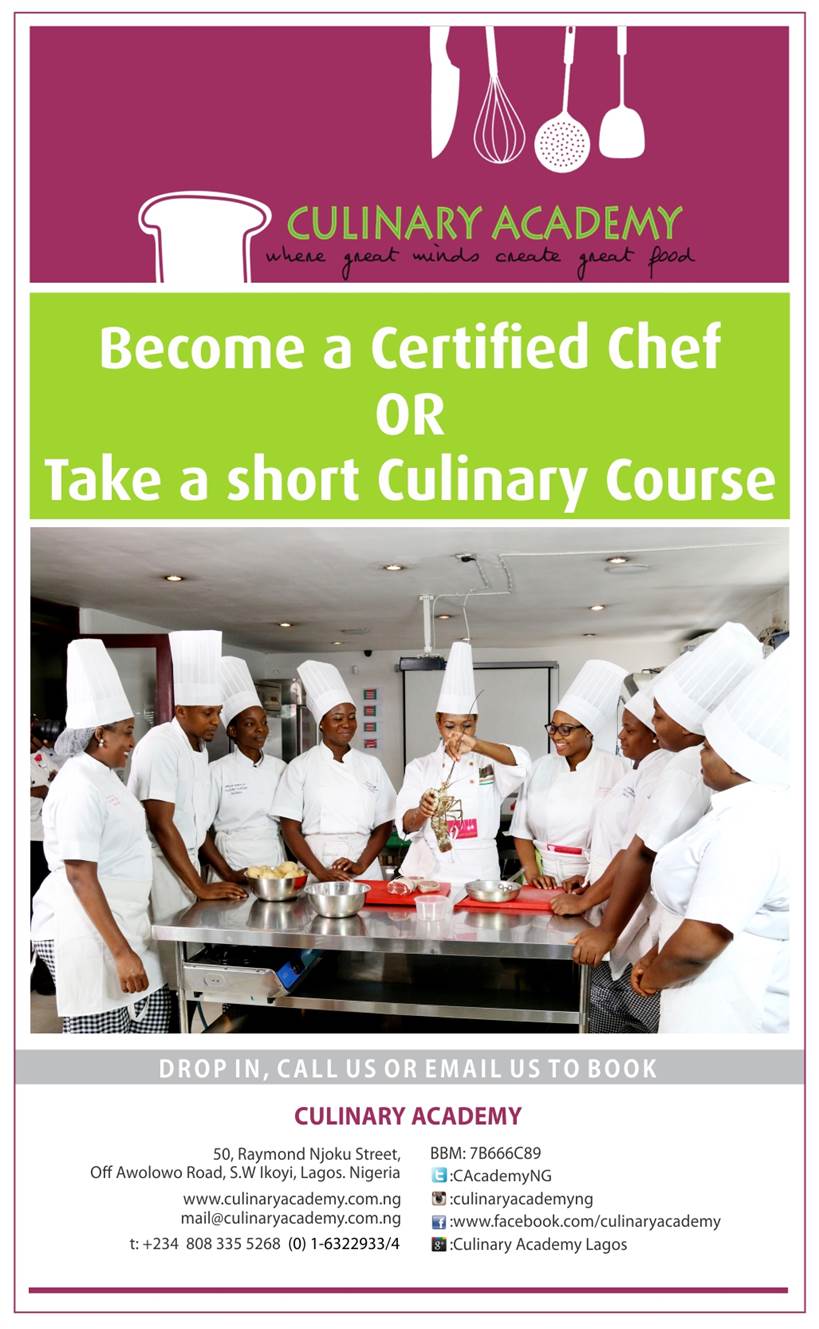 Culinary Academy is the first and foremost Culinary School offering a Certified Chef Diploma in Culinary and Pastry Arts. The Diploma programme runs for 18 months and commences October 2016. The course covers a variety of skills and concepts which reflect current industry demands, and equips the students with the tools needed to build and sustain rewarding careers in the challenging food service industry. Students are also privileged to work and learn in a fine dining restaurant during their academic career.
Food lovers and Enthusiasts looking to commence a career and take a short course in basic culinary arts can also sign up for our 3 month program commencing on the 1st of November. Courses such as introduction to culinary arts, basic cooking techniques, knife techniques, food presentation  techniques and pastry, are just very few of the varied selection of classes which will be made available to nurture the artistry of our students.
What are you waiting for? Join our open house on Monday October 3rd and meet our Chefs, see the school and start your culinary journey.
Date: Monday, October 3rd, 2016
Time: 12noon-3pm
Venue: Culinary Academy, 50 Raymond Njoku Street, Off Awolowo Rd. Ikoyi.
For more information, click here: www.culinaryacademy.com.ng
Culinary Academy
"where great minds create great food"
___________________________________________________________
Sponsored Content