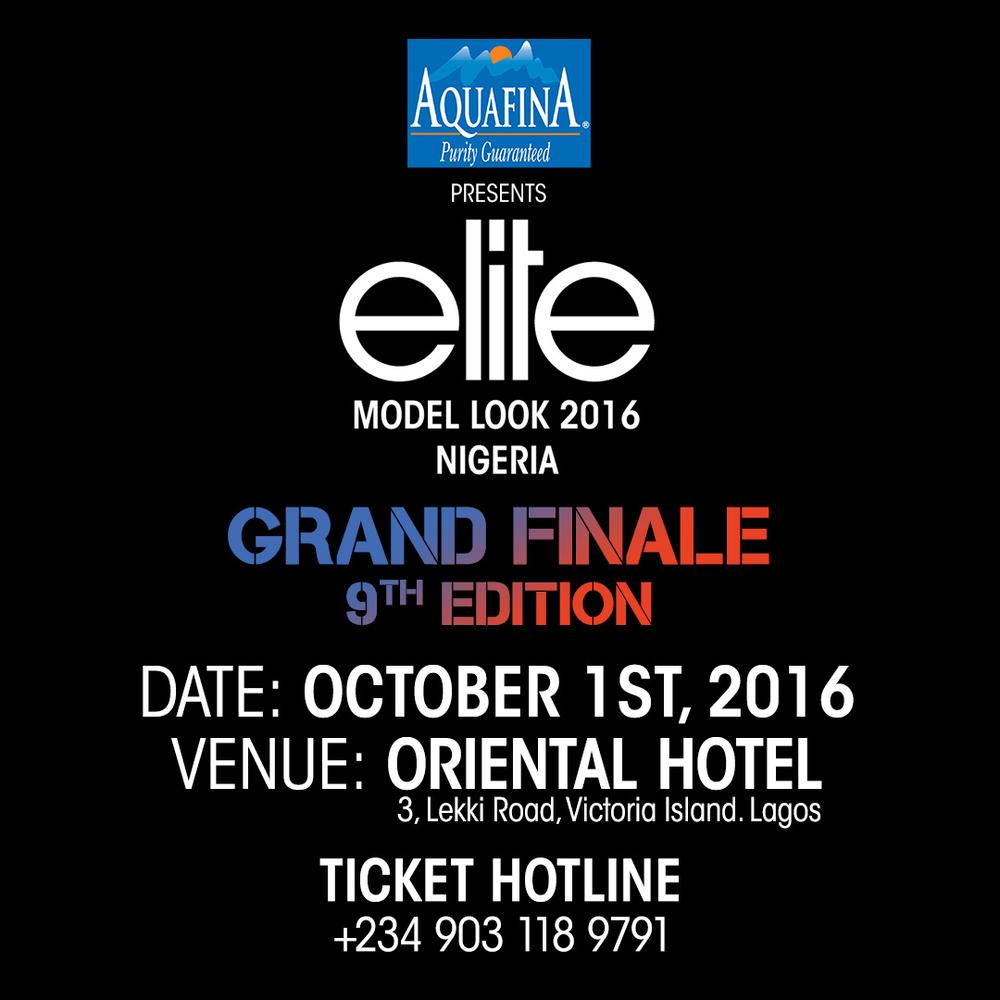 Elite Model Look International contest has offered aspiring models a chance to start a career in international modeling at the highest level.
In September, selected contestants will participate in a "model boot camp" for a week of intensive grooming.
This training will cover all the professional aspects of modeling. The grooming exercise will have the 20 finalists experience and undergo fitness training, makeovers, nutrition lectures, professional photo sessions and rehearsals for the finale.
Two winners will be chosen and will go on to represent Nigeria in the Elite Model Look International competition scheduled to hold in Milan in November 2016.
Aquafina Elite Model Look Nigeria Grand Finale 2016 aims to showcase notable talents in the modeling, fashion and music industry.
Date: Saturday, October 1st, 2016.
Venue: The Grand Ballroom Oriental Hotel, Victoria Island, Lagos.
Ticket Price: General N15,000 | VIP N50,000 | Platinum Tickets: 150,000
The event is Sponsored by Aquafina and supported by Veuve Clicquot, ByFyne, M.A.C Cosmetics, BellaNaija, Sari Signature, Pulse, Spice Tv and many more!
Organised by Beth Modeling Agency & Upfront & Personal
__________________________________________________________________
BellaNaija is a media partner for Aquafina Elite Model Look 2016