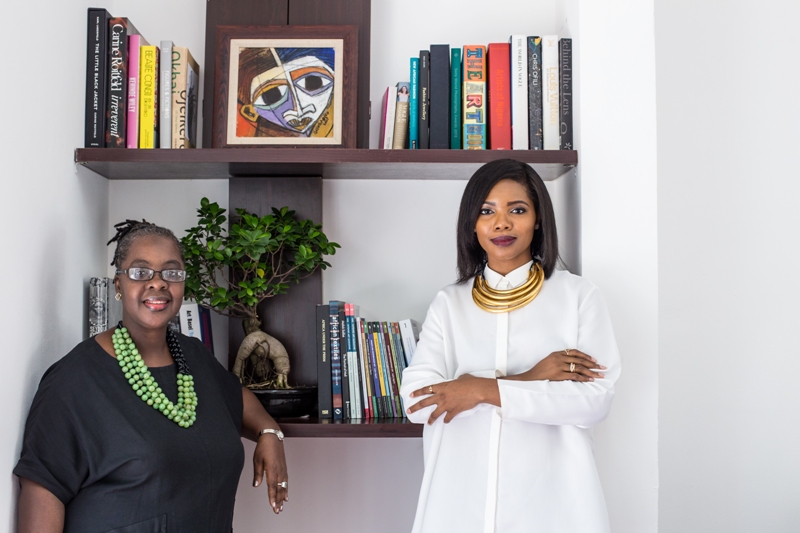 Founder and Director of TP-Collective, Tokini Peterside has announced the launch of "ART X Lagos", 3-day art fair that will feature a selected group of invited art galleries from Nigeria, across Africa and the Diaspora to showcase the most innovative contemporary art by over 45 established and emerging artists.
Some of the Exhibitors expected include galleries such as Art House – The Space (Nigeria), Bloom Art (Nigeria), SMO Contemporary (Nigeria), Goodman Gallery (South Africa) and Stevenson Gallery (South Africa), amongst others.
There will be interactive projects and presentations to entertain a broad audience, including live areas for performance artists, illustrators and graffiti artists.
According to Tokini Peterside:
"I am encouraged by the interest and support we have received so far from all quarters. This affirms our decision to go ahead with such an ambitious project. As Nigeria and its neighbouring countries seek to diversify and expand their economies, our investment in the creative industry via Art X Lagos, offers a vital platform for growth and increased visibility, to artists and galleries. Our aim with Art X Lagos is to encourage greater patronage of artists across the board in Africa, and to inspire young people and the future generations of artists. We are very happy to be working with the acclaimed international curator, Bisi Silva, who is working closely with the galleries as well as developing a dynamic programme of exhibitions, commissions and talks."
Artistic Director of ART X Lagos, Bisi Silva, says:
"I am extremely excited to be part of this pioneering initiative. I believe this art fair can become one of the key ways in which we begin to develop and internationalise the art sector in Africa as well as add value to the incredible work that is being created across the continent. In this way an art ecosystem can be developed that contributes to the visibility and sustainability of artistic practice as well as allows for collaboration and partnerships across the continent and further afield. During Art X Lagos visitors will be presented with a dynamic programme of curated projects, live events, as well as a vibrant talks programme. Our goal is for Art X Lagos to deliver an exceptional, uniquely designed experience spread across all three floors of the Civic Centre."
ART X Lagos was created to consolidate the role of the visual arts as an important component of the creative industry and contribute to the increased visibility of contemporary artists from Africa, creating a vibrant art market and positioning Lagos as an emergent cultural capital on the continent. In so doing the aim is to provide the best insight into what the visual art sector in Africa has to offer to a wider local and international audience, and encourage African and international patrons to visit Lagos.
The event will take place at the art conference and banquet centre in Victoria Island, Lagos, from Friday 4th November to Sunday 6th November 2016.