Who will Win the Debate? Watch the US Presidential Debate Live on DStv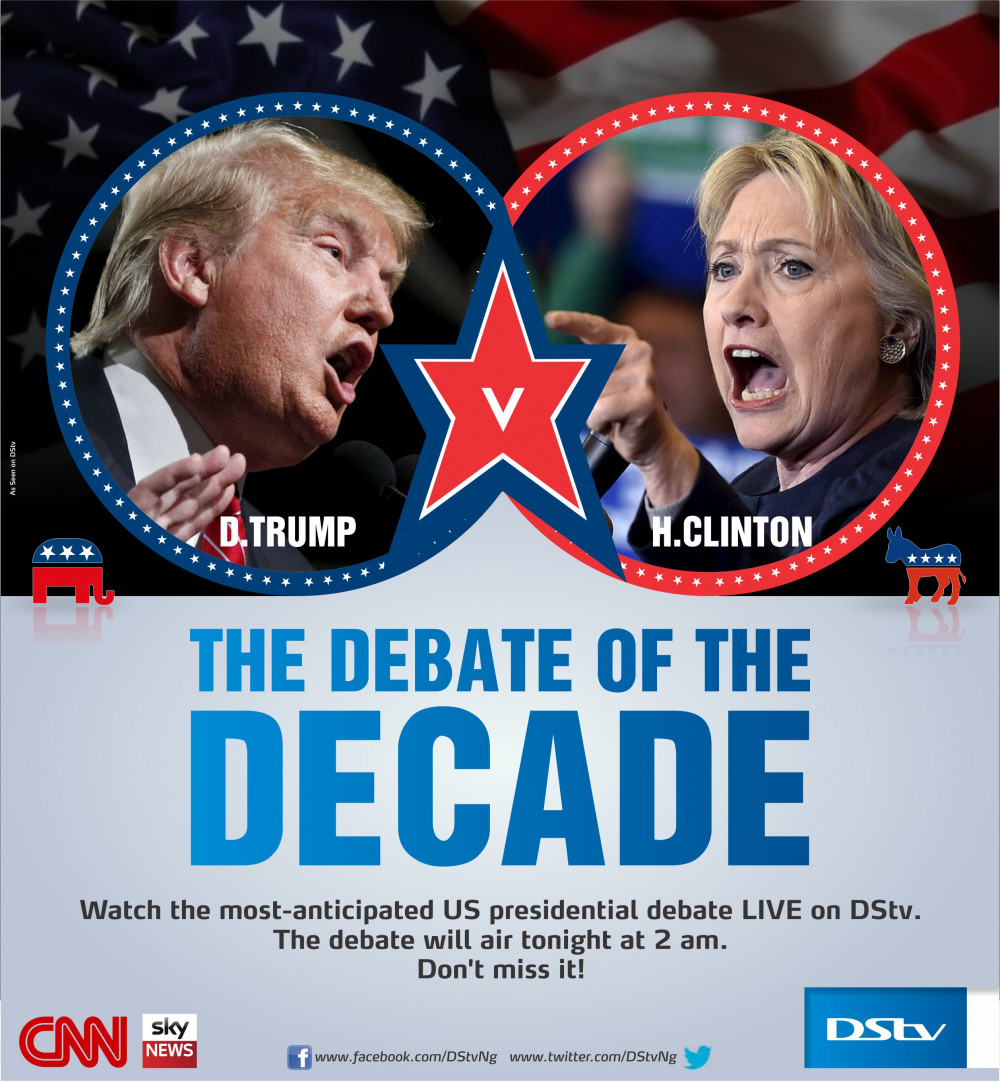 Catch the much talked-about US presidential debates between Hilary Clinton and Donald Trump early Tuesday, 27 September (2am) LIVE on DStv.  It will be the first time that the two candidates face off in what has proved to be a bitter and divisive US general election campaign.
Don't miss the debate on CNN (ch. 401) or Sky News (ch.402). DStv Explora subscribers who can't stay awake for the presidential debate on 27 September at 2am, can set their PVRs to record and watch it anytime.
Stay connected to DStv for all the latest updates, news and analysis from international and local news channels available on DStv.
DStv…. Feel Every Moment
_________________________________________________________________
Sponsored Content