BN Style Your Bump: Lydia of Art Becomes You Edition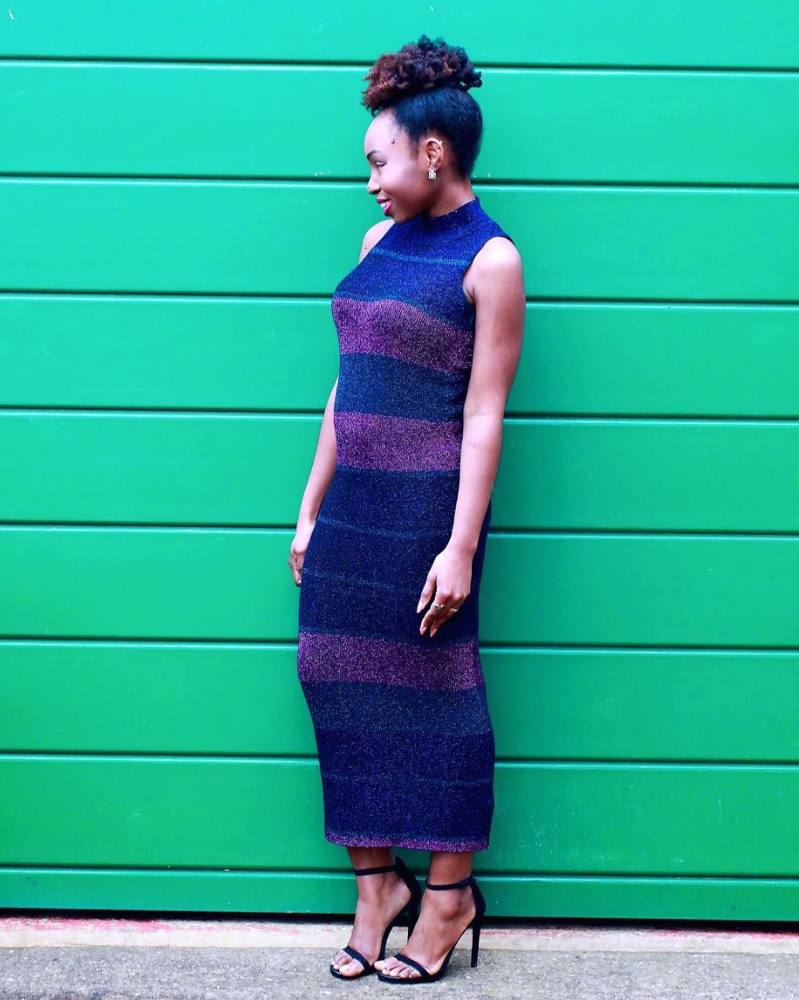 It's Wednesday and it's time for a new edition of BN Style Your Bump, a series where BN Style looks into maternity style from different women to help inspire you! So far we have profiled Chrissy Teigen, Patricia Bright, Kourtney Kardashian, Tamera Mowry, Maky Benson, Blake Lively, Lami Phillips, Nikki Perkins, Lilian Esoro Franklin, Kate Middleton, Teslimat Yusuf, Kerry Washington, Ciara, Ella Mo, Olaide Olaogun, Alicia Keys, Eudoxie Bridges, Anne Hathaway, Melanie Fiona, Teyana Taylor, Angela Simmons, Kelly Rowland, Angelina Jolie and Kim Kardashian – click here to see them glow in style.
For today's edition we have natural hair and personal style blogger, Lydia Epangue. Lydia is a Cameroonian based in Birminghan, United Kingdom. She shares her stylish moment and bits of her natural hair journey on her blog called Art Becomes You and on her instagram page @artbecomesyou, where she popularly refers to her baby bump as #thefashionbump. Love it!
Being a style blogger already, Lydia's maternity style is quite similar to her personal style. You'll find her wearing a lot of bodycon dresses and pencil skirts with a jacket here and there. See her stylish looks below.
Show Me Some Leg
The style blogger has quite a few looks with thigh high slits. If your legs are one of your best assets, flaunt them!
Trousers & Jumpsuits
A loose fitting top over skinny jeans is always a good look. Remember, try maternity style jeans depending on how big your bump (just so you're stylish and also comfortable).
The Flared Dresses
Not a lot of flared dresses but they look great on her. She's also styled the first dress with flats in the first photo, great for comfort.
White & Red
I like this look because it's the perfect combination for a mum to be who'd like to look sexy and wear a fitted dress or a pencil skirt outfit and another mum to be who isn't willing to go all the way, you can always add a jacket to balance things out.
The Pencil Dresses
This has to be her favourite thing to rock, in different styles, fabrics and colours; but my favourite part is her hair!
That wraps it up for today's edition of BN Style Your Bump. Don't hesitate to suggest who you'd want to see next Wednesday and share your thoughts on today's feature. If you've left comment in the past, I'd like to say a BIG thank you for you suggestions and opinions as well.
And if you'd like to be featured, send an email to [email protected]!
Photo Credits: Lydia Epangue | @artbecomesyou