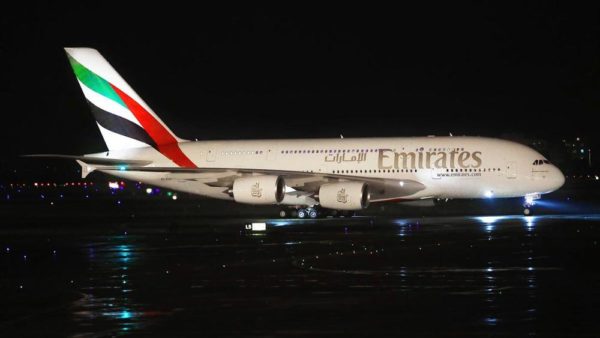 KenyaEmirates, one of the biggest foreign airlines operating in Nigeria, has said it is stopping flight operations to the Nnamdi Azikiwe International Airport, Abuja with effect from October 30, 2016.
The decision is due to foreign exchange hurdles, low patronage, and other operational issues, which have reduced the profitability of flying on the route.
In another development, East African carrier Kenya Airways, has also announced that it will suspend flights to Abuja with effect from November 15, 2016 as part of its restructuring and loss saving efforts.
The Lagos office of Dubai-based Emirates confirmed the notice, saying: "The decision was made after a review of the airline's operations, to ensure best utilisation of its aircraft fleet for overall business objectives."
With the interruption, the airline is left with once-a-day operations from Lagos.
Recall that Emirates, some months ago, ran four flights daily on the Nigerian route, two apiece, from Abuja and Lagos.
Emirates was said to have written to the Minister of State, Aviation, Senator Hadi Sirika, over its intention to stop flights from Abuja, indicating its inability to buy FX.
The letter was said to have been received by the Permanent Secretary, Ministry of Transportation.
The airline was reported to have said, if after weeks off the Abuja suspension, no drastic change happens, Emirates would also suspend Lagos operations indefinitely and with that exit the Nigerian market.
Photo Credit: Twitter