Inspiring! Ribena Pays Surprise Visit to Lucky 'Back to School Scholarship' Winners in Schools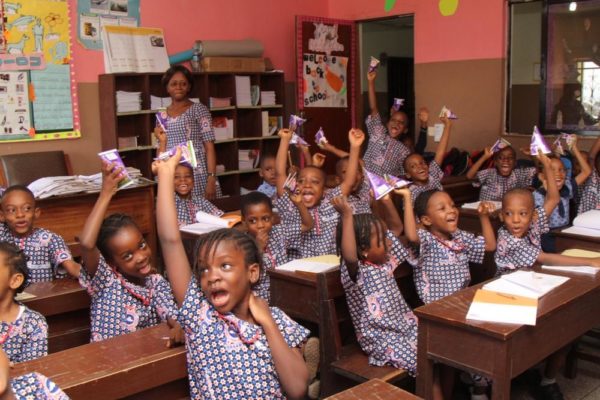 The favourite fruit drink for children, Ribena visited young pupils in their various schools to reward them in its ongoing "Ribena Back to School Scholarship Promotion". The beneficiaries were not the only one excited as the brand stormed their classes with free Ribena for all their classmates. The children could not contain their joy as they screamed "We love Ribena" while the brand exited their classrooms.
Oluwadarasimi Bammeke, Marvelous Ijeoma Hejirika, Atta Livinus and Peace Agbivhale from Abuja, Favour Iwuoha, and Ifunanya Agudiegwu from Lagos among others were awarded a sum of hundred thousand Naira each at their respective schools in Lagos, Suleja, and Abuja last week.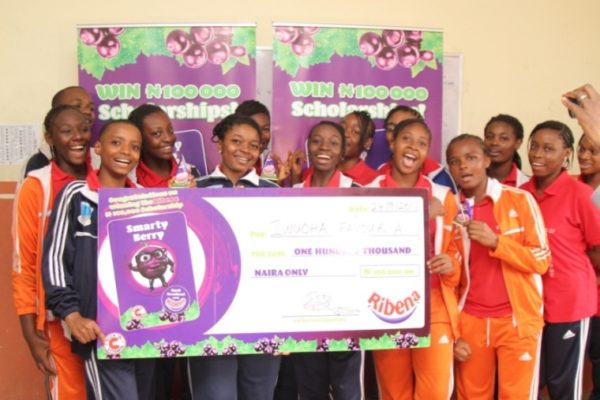 Henry Atta father one of the beneficiaries Atta Livinus who schools in Enugu expressed how much of a relief it was for Ribena to provide his son with this scholarship. He thanked GSK Consumer Nigeria PLC makers of Ribena which has now been taken over by Suntory Beverages and Foods Nigeria for such support and well thought-out awesome initiative. Another parent Arc. Bammeke John father of 3 yr old Oluwadarasimi Bammeke, a beneficiary from Abuja said, we are really excited as a family, this is the second time we would be benefitting from a consumer promo. Many thanks to Ribena for this wonderful appreciation.
For Pastor Iwuoha, father of one of the Lagos beneficiaries he said, "This promotion came at the right time when most parents are racking their brains on where to get money to pay for their children school fees. "He said, this is an incredible opportunity and a miracle and that he remains grateful to them for their support.
Another noteworthy testimony from Chinedu Agudiegwu who bought 3 cartons of Ribena for his kids David and Ifunanya Agudiegwu, narrated his own story on how his nanny opened one of the cartons in his car to give to his children to take school, saw the winning card, followed the instructions and emerged winners. He said Ribena has indeed touched his family despite the situation facing the entire country right now and that he's happy for the support from the Ribena team.
The Ribena Back To School Scholarship rewarding promotion of 250 lucky consumers with N100,000 scholarships nationwide is still ongoing till 31st of October 2016 and you too can still join the lucky winners to celebrate.
All you need to do is follow the instructions below:
Buy a promo carton of Ribena 150 ml
Find the Smarty Berry Sticker with the winning code
Send Code behind the scratch panel to 65432 for verification
Follow process as informed by Ribena redemption representative.
See more pictures from the redemptions below:
_________________________________________________________________
Sponsored Content