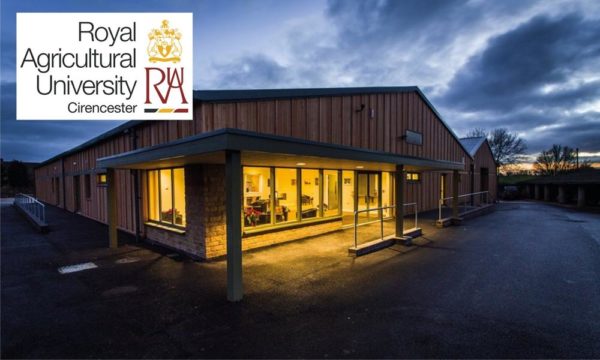 They offer postgraduate degrees in Sustainable Agriculture, Food Security, Food Safety, Quality Management and International Rural Development with opportunities and prospects of a life-changing career in International organisations (UN World Food Programme), major agricultural and food supply companies, Government and statutory bodies etc.
APPLY NOW for January 2017 start at the Royal Agricultural University, the oldest agricultural college in the English-speaking world and at the forefront of agricultural education since 1845. The postgraduate courses are as follows:
MSc International Rural Development
MSc Sustainable Agriculture and Food Security
MSc Food Safety and Quality Management
MBA International Food and Agribusiness
MSc International Real Estate
Entry requirements:
Applicants should hold a minimum of second class lower degree in a relevant subject and Minimum of SSCE Credit in English Language. Foundation and Undergraduate Programmes in related courses also available
Click here to register now and Meet with their representatives.
DAY 1: Friday 11th November 2016 by 11am to 4pm
DAY 2: Saturday 12th November 2016 by 10am to 12pm
LOCATIONS:
MOD EDUCATION IKEJA – 7, Allen Avenue, Ikeja, Lagos 08087106627
MOD EDUCATION YABA – 7, Hughes Avenue, Alagomeji – Yaba, Lagos 08081909285
MOD EDUCATION FESTAC – 21 Road, D Close, House 11, Festac, Lagos 08087106682
MOD EDUCATION ABUJA – 43 Nouakchott Street off OluObasanjo Way, Wuse 1 Abuja 08087106632
MOD EDUCATION PORTHARCOURT – 85, Olu Obasanjo Road, GRA, Port Harcourt 08087106639
MOD EDUCATION BENIN – 4, Imose Close by Airport Road, GRA, Benin City 08081909290
MOD EDUCATION UYO – 123 Olu Obasanjo Road, Former Abak Road, Uyo 08087106656
MOD EDUCATION CALABAR – 136, IBB Way Opposite Margaret Ekpo Airport Calabar 07084225574
Get social with them for more updates on postgraduate studies at the Royal Agricultural University
Twitter – www.twitter.com/modedunigeria
Instagram – @modedunigeria
Facebook – www.facebook.com/modedu
_______________________________________________________________________
Sponsored Content