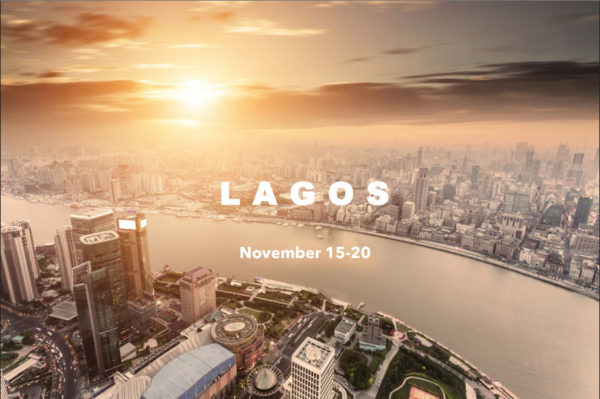 In order to stimulate growth within the Nigerian tech ecosystem and encourage collaboration between local and international tech players, Ingressive has invited Yvonne Wassenaar, CIO of New Relic (NYSE: NEWR), Grieg Coppe, CSO of Intuit, Monique Woodard, Partner of 500 Startups, 5 executives from GitHub, and a cohort of private investors to take part in a week-long Tour of Tech in Lagos.
Maya Horgan-Famodu, Ingressive Founder and CEO stated, "We are thrilled host this diverse group of tech executives in Lagos. Some are here independently as a strictly exploratory opportunity, others from our group are here to close deals. They plan to invest, source local talent, partner with interesting organizations and forge lasting relationships with hackers on-ground in a bid to form ties and bridge into the continent".
Themed Capacity Building, the Tour of Tech will take place in Lagos from November 15th to 20th. The invited guests will be looking to work with, train and cooperate with local talents and businesses. Investors, developers, startup founders and tech enthusiasts from anywhere in Nigeria are invited to apply to join Ingressive and the speakers on November 17th for a closed event training and partnership exploration with West African techies.
Click here for a link to register to attend this training.
During the Tour, Ingressive will also host and organize the High Growth Summit in partnership with Starta on November 17-18. This event will immediately follow ABAN's Investors Summit,  where both can be located at the Landmark.
The High Growth Summit is a two-day conference centered on teaching African founders how to launch, scale, and fund high growth African businesses. It will be held with the support and presence of Silicon Valley players: Google Launchpad for Developers, GitHub, and 500 Startups – one of the world's leading tech incubator and funds.
350 tech founders and about 100 investors from UK, US, Nigeria, Ghana, and South Africa are expected to be in attendance. Speakers include Monique Woodard (500 Startups), Omobola Johnson (Partner of TLcom Capital), Doug Scott (Potential VC), Raphael Afaedor (Supermart.ng & Jumia), Yvonne Wassenaar (New Relic), Tayo Oviosu (Paga), Yomi Ojo (Printivo), Mark Essien (Hotels.ng), Iyin Aboyeji (Flutterwave & Andela), Sheel Tyle (New Enterprise Associates) and Neku Atawodi (MEST Africa).
This Tour of Tech is the latest in a line of events by Ingressive to promote investment and advisory into the Nigerian Tech industry. Their previous tours have brought in Y Combinator, 500 Startups, and Techstars to Nigeria to meet, partner with and inspire local tech companies and founders.
To be a part of this tour, please visit the Ingressive website. For enquiries and/or more information, contact Ingressive by email: [email protected]