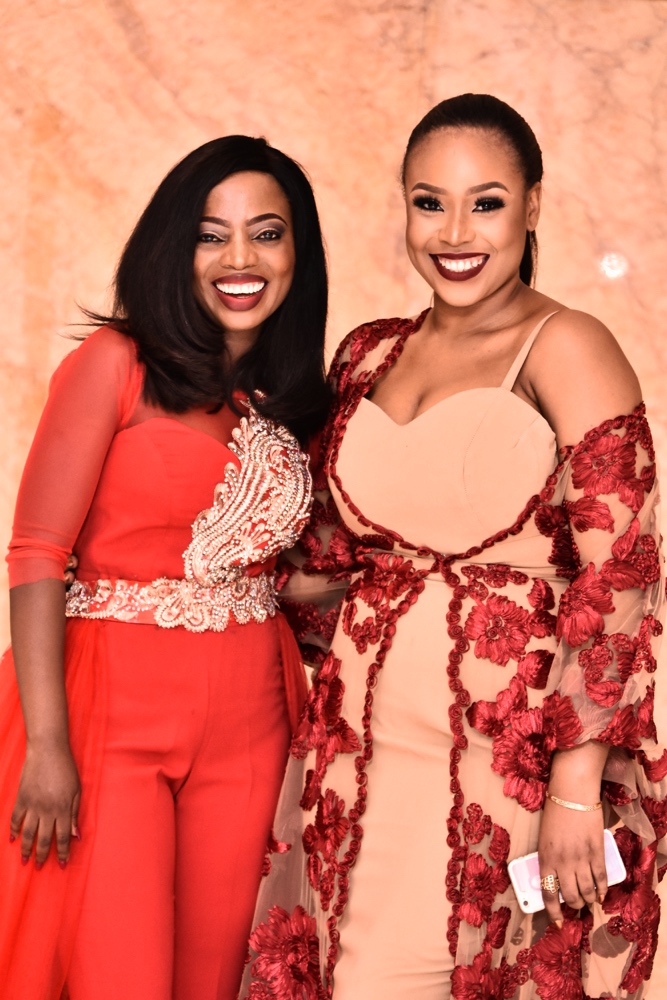 Layole Oyatogun and Mimi Onalaja hosted the 8th edition of the Eloy Awards on Sunday the 27th of November 2016, see the Red Carpet photos here.
Double the Hosts… Double the Fun!
Layole Oyatogun
Layole wore wore two beautiful dresses, a black bedazzled dress by designer Tubo and a red transformer jumpsuit by Elegante by Tiannahstyling.
Mimi Onalaja
Mimi wore a beautiful black dress by Fabelane by Derin and the second red dress by Tubo.