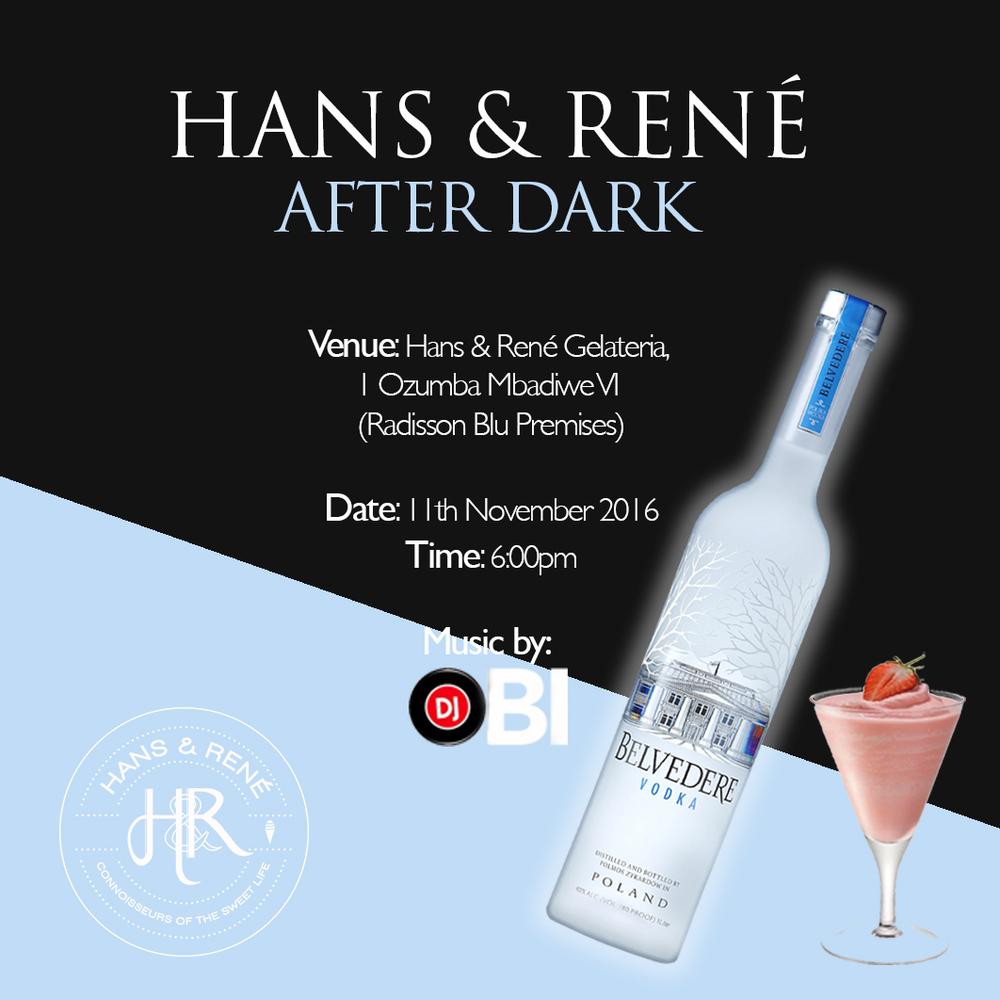 Hans & Rene in collaboration with Belvedere Vodka returns with the ultimate Ice Cream Party this Friday
Come experience the best ice cream x vodka cocktails, great music and good vibes at the After Dark Gelato Cocktails Party!
It promises to be the perfect and exciting way to start your weekend!
For more updates, follow @belvederenigeria on instagram
Music: DJ Obi.
Date: Friday, November 11th, 2016.
Time: 6:00PM
Venue: Hans & Rene Gelataria, Radisson Blu, 1 Ozumba Mbadiwe Road,Victoria Island, Lagos.
RSVP: [email protected]
_________________________________________________________________
Sponsored Content