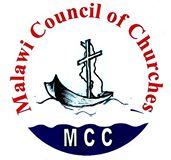 Malawi is currently reviewing a Termination of Pregnancy Bill that would allow pregnant females be able to have abortions in certain circumstances.
Because abortion is currently illegal in the country, the number of women treated from complications from crude and unsafe abortions is on the rise.
As a result, the Malawi Council of Churches (MCC) is supporting the bill which would allow females to seek abortions under certain circumstances.
These circumstances include, rape, incest or defilement or when the pregnancy poses a threat to the woman's health or when there is evidence of a severe malformation of the foetus.
Dw.com reports –
"We will continue to preach that abortion is a sin but we appreciate government efforts to address maternal mortality caused by unwanted pregnancy," said the chairperson of the Malawi Council of Churches (MCC), Reverend Alex Benson Maulana.

Support from the MCC has been widely welcomed, especially since in the past the church has taken a tough stance on abortion and the right to life. The MCC is an umbrella organization for 25 Christian churches. It is Malawi's largest grouping of churches and represents Catholics and Protestants.

The MCC now supports the change because of what it says are higher numbers of women who die while attempting to abort pregnancies through unsafe procedures. 24- year-old Mary Bisika is excited about the church's support on abortion.

"Most women who are raped or impregnated will have a choice whether to keep the pregnancy or not," Bisika said."It is painful to sometimes keep the pregnancy when you don't know the man or that man is on the run. So such laws will be necessary."
Source: dw.com