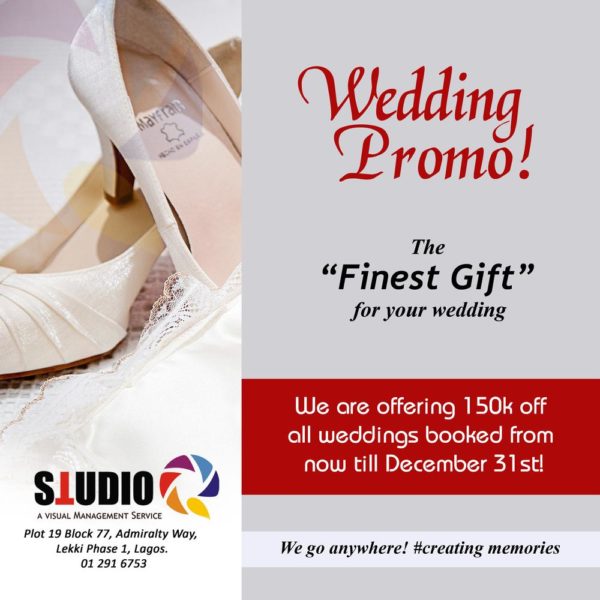 What's the best wedding gift you've received?
Mrs. Oyewole says "I once hired a photographer for my wedding but I didn't go with him. He basically got lost finding my apartment and blamed me for it. He misunderstood the directions and would go left when I say go right. When he got to my house, he said he should have just followed what his map was saying other than listening to us. Just imagine. At that point I knew I wasn't going to choose him. Then I chose another photographer for my wedding and they were amazing. So patient, put up with my crazy grandmother, got amazing photos of my mother and all my guests and guess the best part…they were affordable! From the church to the reception, all the right moments were captured. This photographer was provided to me by StudioQ Nigeria! There are fantastic!"
Need they say more? Of course, everyone needs the perfect wedding gift.
Are you getting married from now till April 2017 or do you know anyone getting married? Studio Q has a great wedding promo package for this economy with N150,000 off your wedding package.
Enjoy the once in a lifetime offer! For details and booking, call 012916753 or contact them on social media:
Facebook: www.facebook.com/studioqng
Twitter: @studioqnigeria
Instagram: studioq_nigeria
_______________________________________________________________________
Sponsored Content