Moses Ekpo, Udeme Ufot & Abasiama Idaresit at LEAP Africa's 2016 Social Innovators Programme Awards (SIPA) themed Building Communities
On November 10th, 2016, the much anticipated LEAP Africa 2016 Social Innovators Programme and Awards (SIPA) 2016 held at Emerald Events Centre in Uyo, Akwa Ibom State. This marked the 12th edition of the programme themed "Building Communities".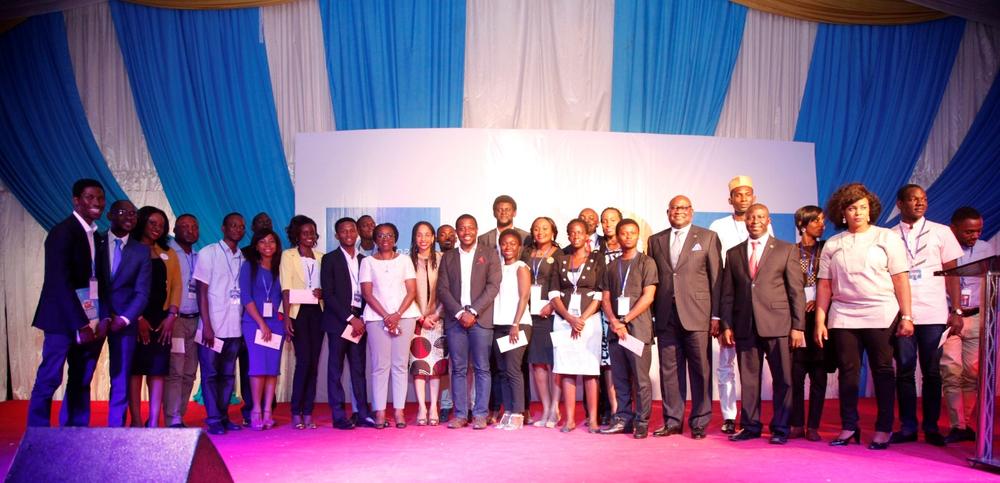 Leadership, Effectiveness, Accountability and Professionalism (LEAP) Africa is a non-profit organization that is committed to developing dynamic innovative and principled African Leaders. Among many programs that LEAP Africa organizes, the SIPA is an annual ceremony organized to recognise and reward the creative and innovative ideas of individuals that have concluded the one year Fellowship, thus providing solutions and tackling pressing community social needs and promoting social inclusion.
The occasion was graced with the presence of various dignified guests including the Executive Governor of Akwa Ibom State who was ably represented by, His Excellency the Deputy Governor of Akwa Ibom State Moses Ekpo (MFR), Sam Edoho, Senior Special Assistant to the Governor on Marketing and Brand Management, Meflyn Anwana Special Assistant to the Governor on New Media, Olaleje Olubade.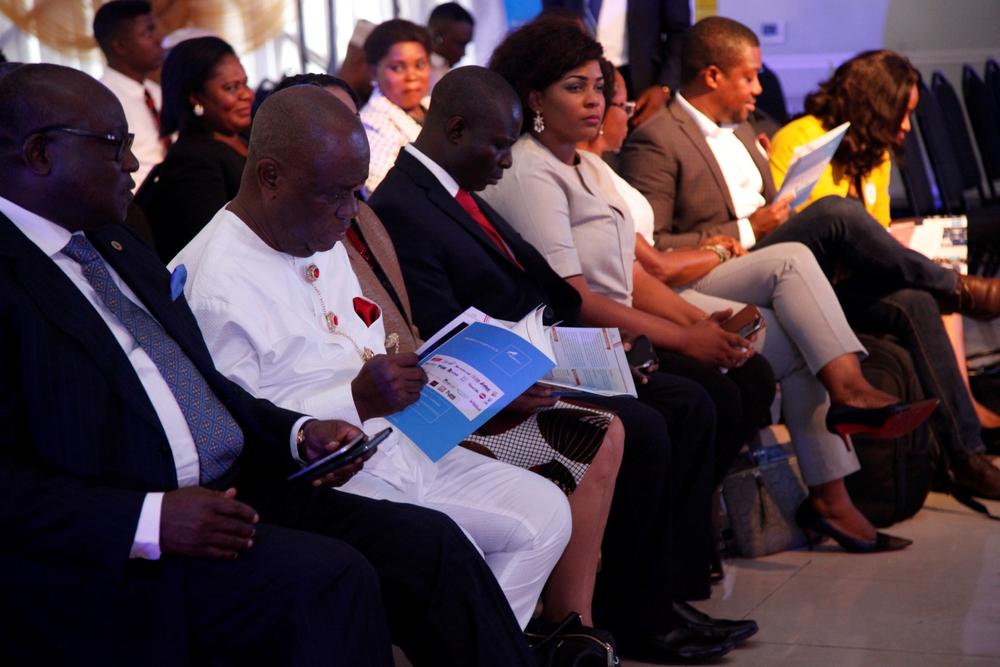 LEAP's Board Director and MD, SO& U, Udeme Ufot opened the Awards with 'Welcome Speech acknowledging the organization's impact through SIPA and extensive reach through its youth programmes. He mentioned that thus far a hundred and twenty-five (125) change makers have been recognized who are already building communities to inspire other young people to break boundaries and effect change in their communities.
Being a native of Akwa Ibom state, Udeme Ufot also spoke of the Dakaada dream of the State government and declared his hope that the programme would be an inspiration to the Akwa Ibom youth to arise to the faith of greatness as demonstrated by the creed.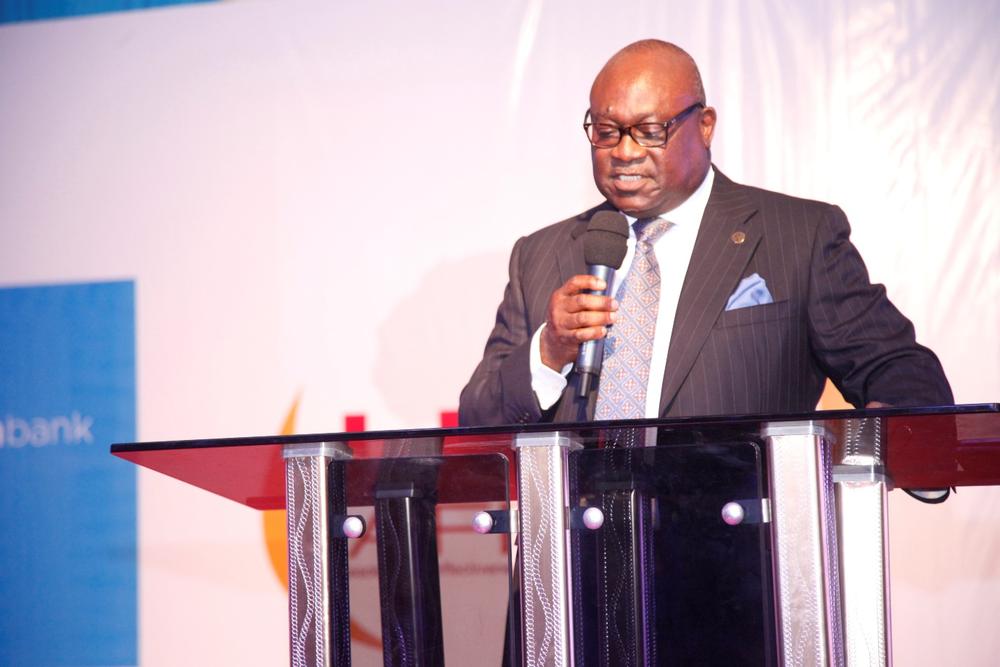 In Union Bank's opening remarks, taken by Ololade Awogbade, Lead Special Projects and Sustainability she re-affirmed the bank's continued partnership with LEAP Africa and positive on the social impact of the Fellow's initiative across Nigeria.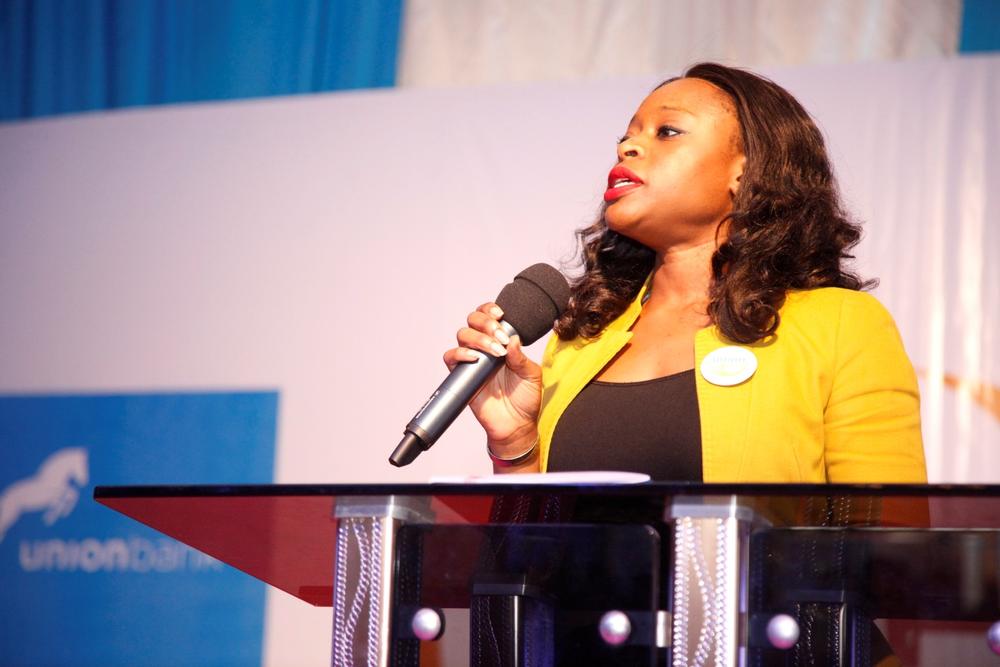 She also acknowledged the great feat, LEAP has accomplished towards solving some of the major problems in Nigeria and Africa at large, with the hope that more young people would join in expanding and attaining this course.
Akwa Ibom State Government lent support to the Awards with the Deputy Governor, Moses Ekpo challenging the innovative ingenuity of youth in the State through the LEAP Africa 2016 Social Innovators Programme and Awards to think of and provide to solutions to the pertinent problems facing the lives of citizens. He buttressed the state's philosophy aligning with LEAP's through other programmes such as Leadership, Ethics and Civics Programmeoffered to 420 students in seven government schools in the State.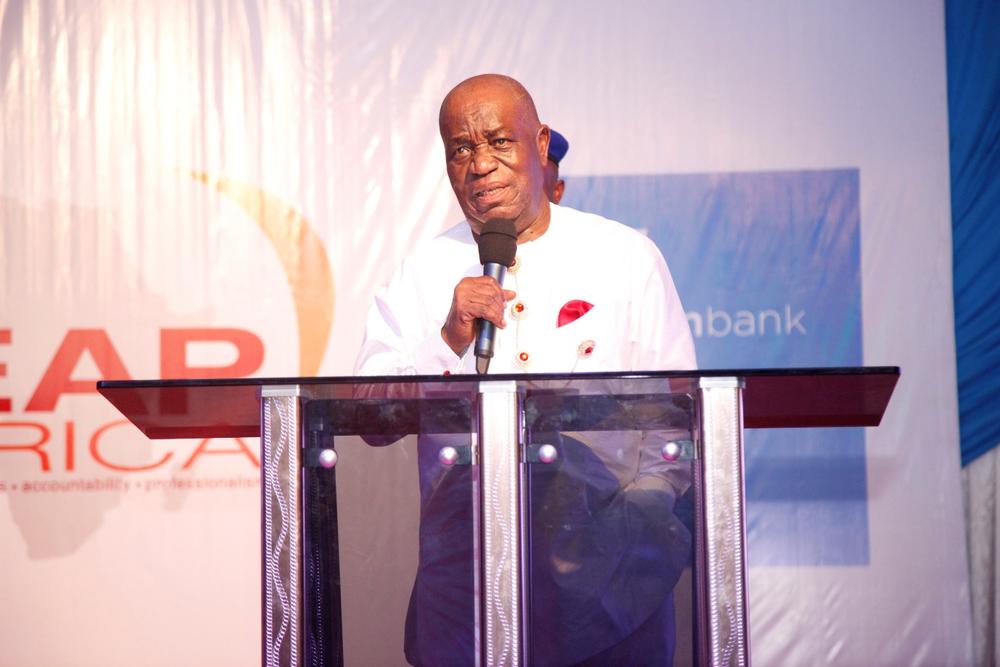 Speaking on the theme, Building Communities, Abasiama Idaresit, MD, Wild Fusion noted entrepreneurs to look beyond making profits to how to solve the social problems in communities in a way that is commercially valuable to the problem solver. Outlining steps on building communities to be viz-a-viz: identifying the social problem, identifying the solution and connecting both.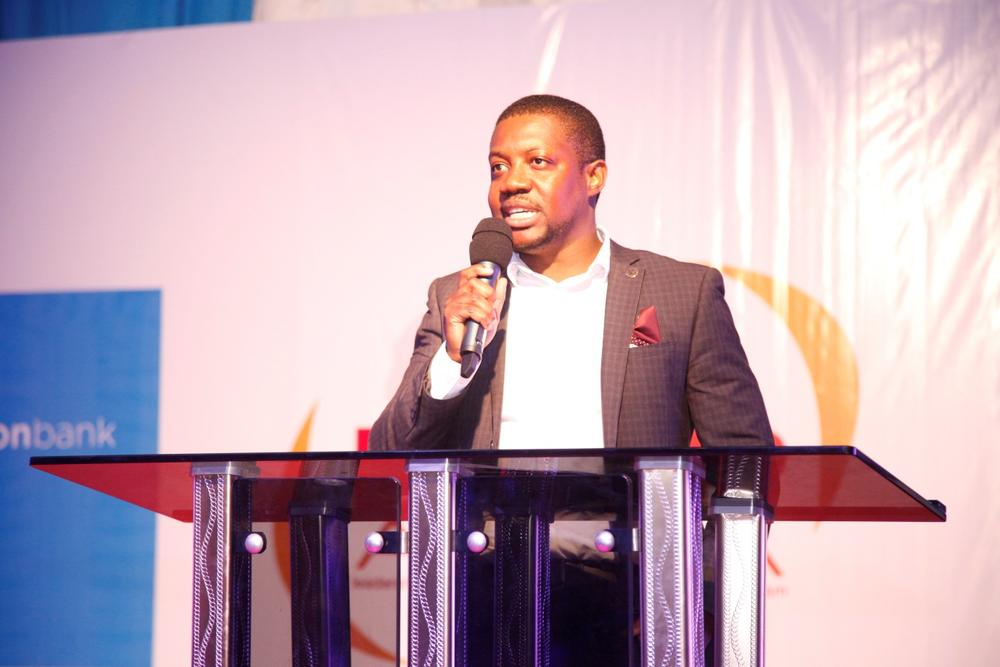 He equally noted two important elements for small enterprises to scale into big companies are passion and good use of technology. He closed by saying that not everything can be left for the government hence the youth should strive towards creating value and businesses at the same time impacting and building our communities.
19 Fellows graduated at the awards for successfully completing the 2015/2016 Fellowship programme. These young men and women have been noted to have recorded visible growths and achievement in their various organisations.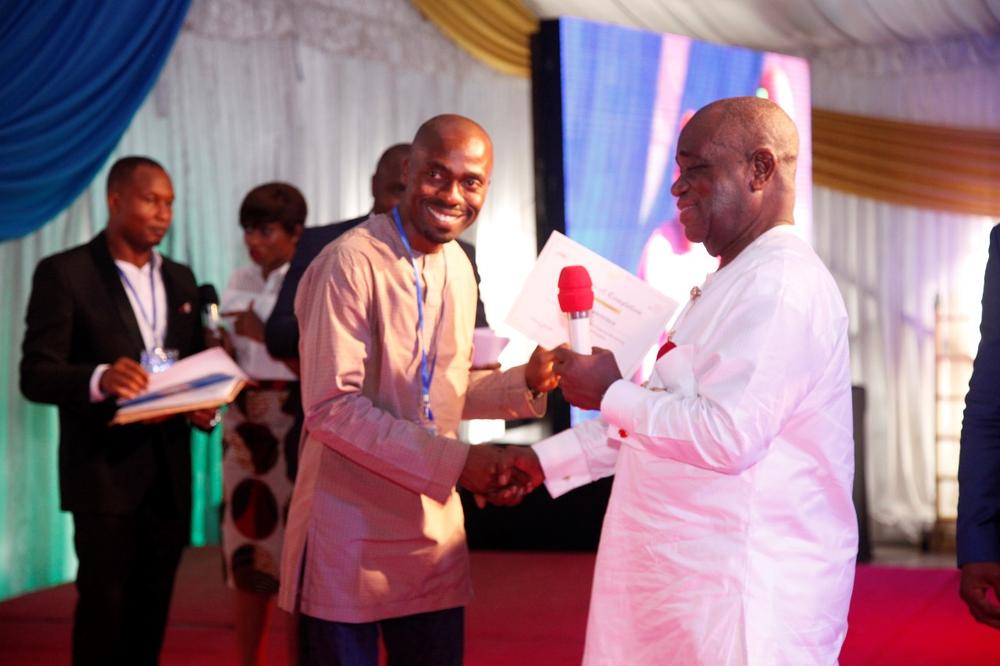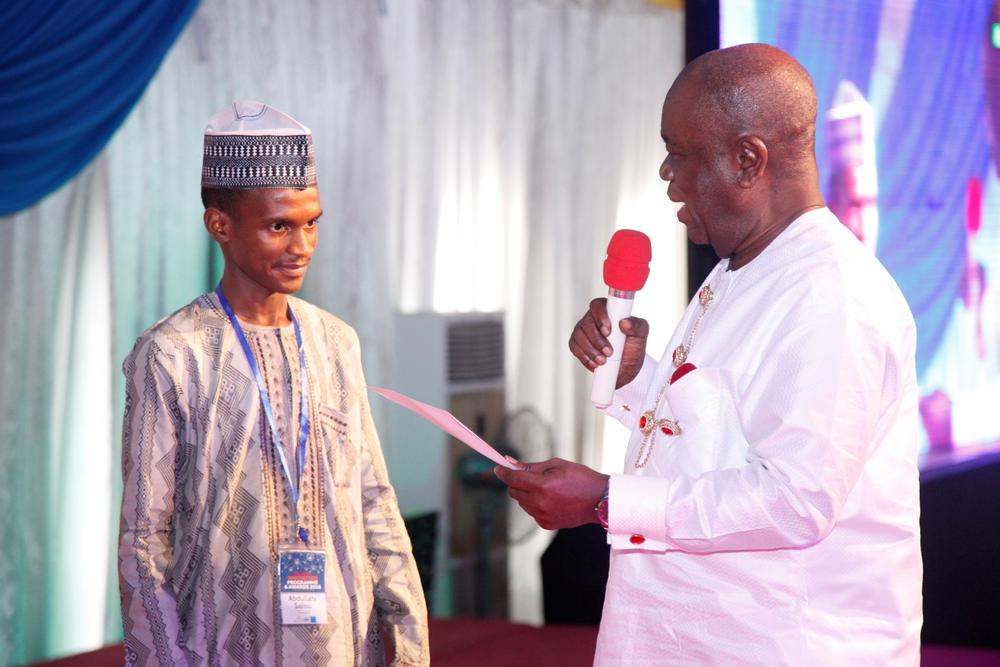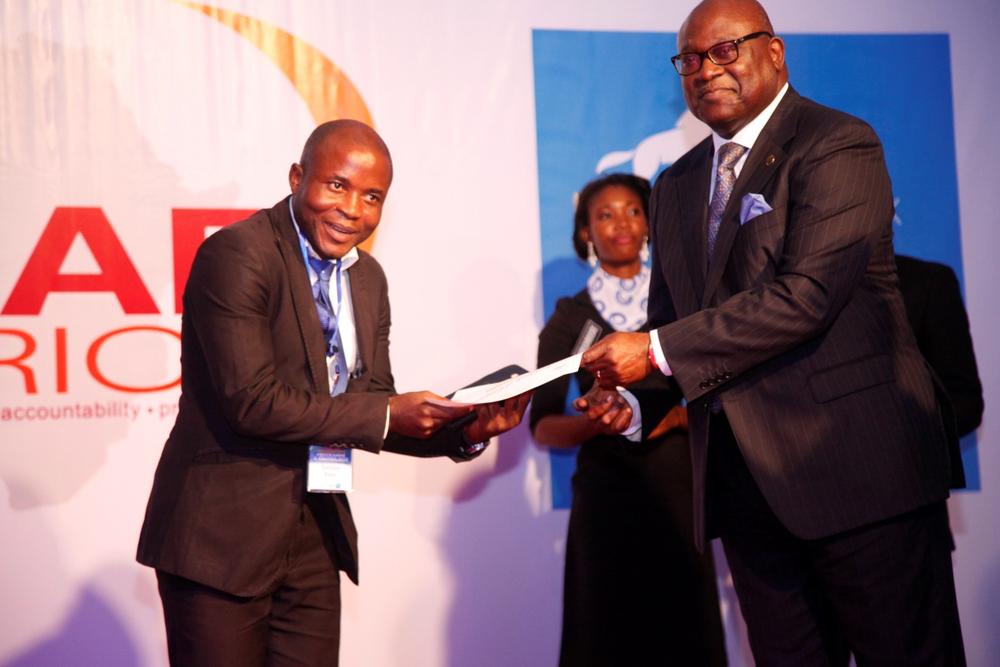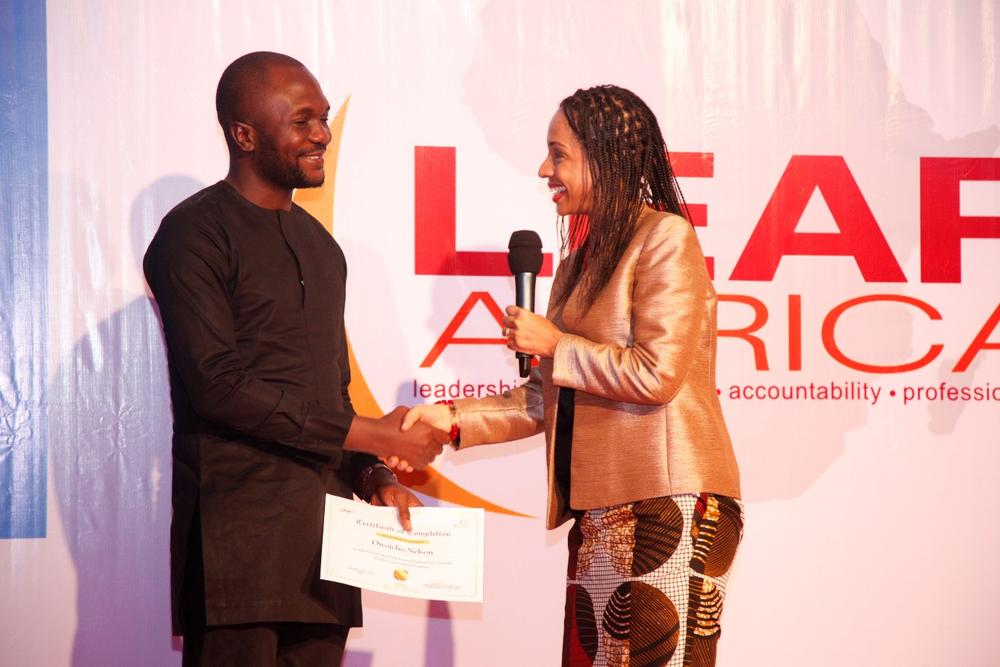 One of the most exciting part of the Awards was prize awards to three Fellows, Buba Imrana– Founder, My TV My School Initiative, Adeloye Olarenwaju – Founder, SaferMom, Okocha Nkem – Founder, Mamamoni were all awarded with the sum of ₦1,000,000.00 each from Union Bank – for having the most impactful social driven initiative in the last year.
Imrana Buba, provides education for out of school children affected by insecurity and insurgence in Borno and Yobe States;
Nkem Okocha, provides funding with minimal interest below contemporary lending institutions to disadvantaged women; empowers women with free vocational skills training to start a business with the funds:
Olanrewaju Adeloye, provides expectant and new mothers with access to fast, quality and affordable healthcare through Safer Mom – a mobile app.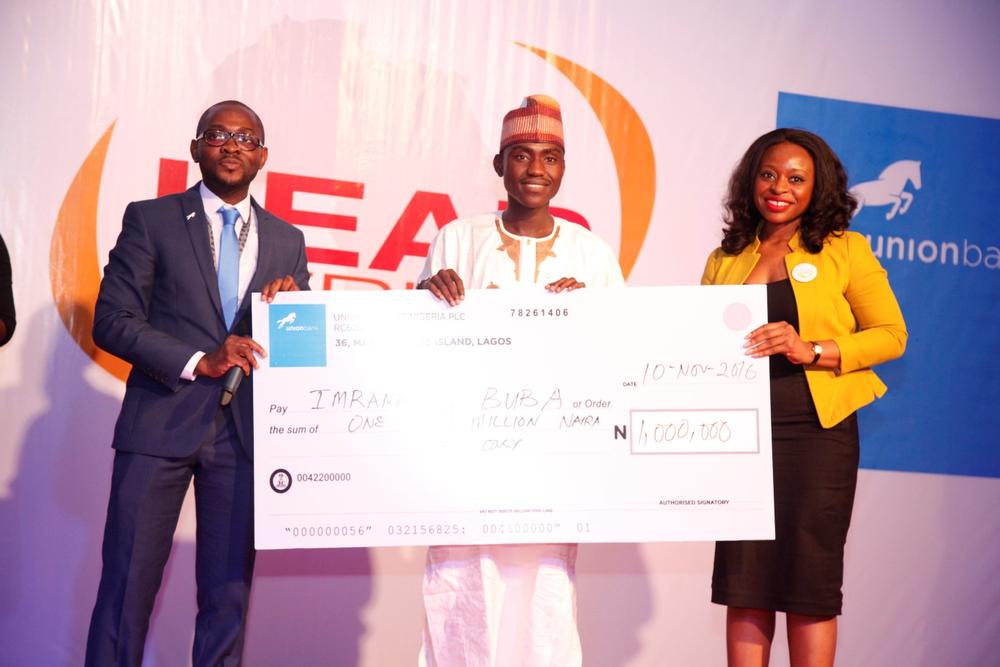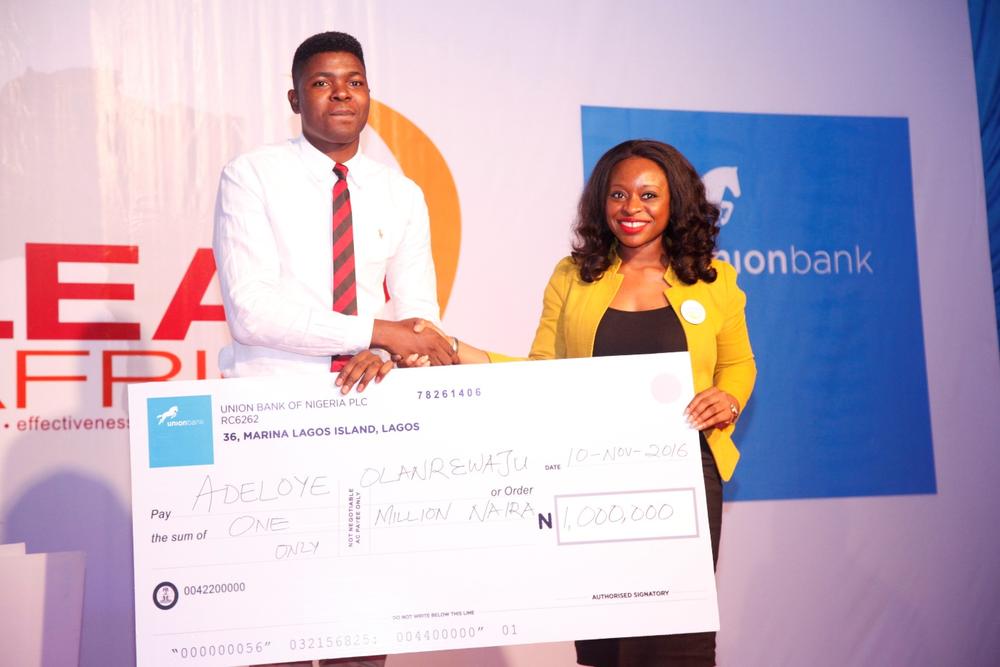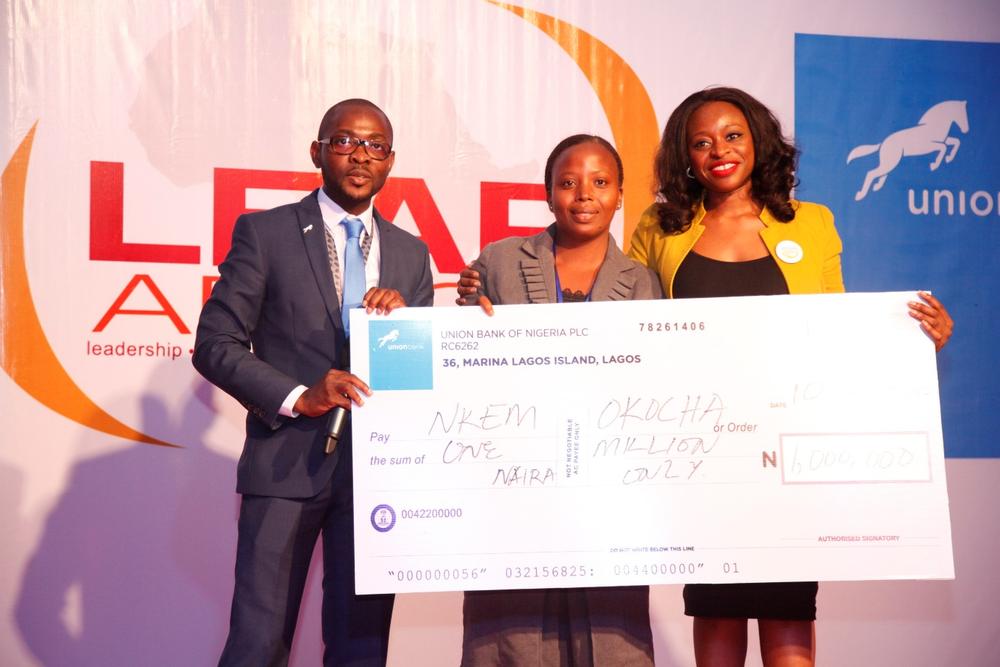 Tobore Edema, the founder of The Gladies, was the valedictorian for the graduating class. She stated that being one the awardees on this day was the fruition of a dream she had birthed 5 to 6 years ago after watching an award ceremony by LEAP Africa.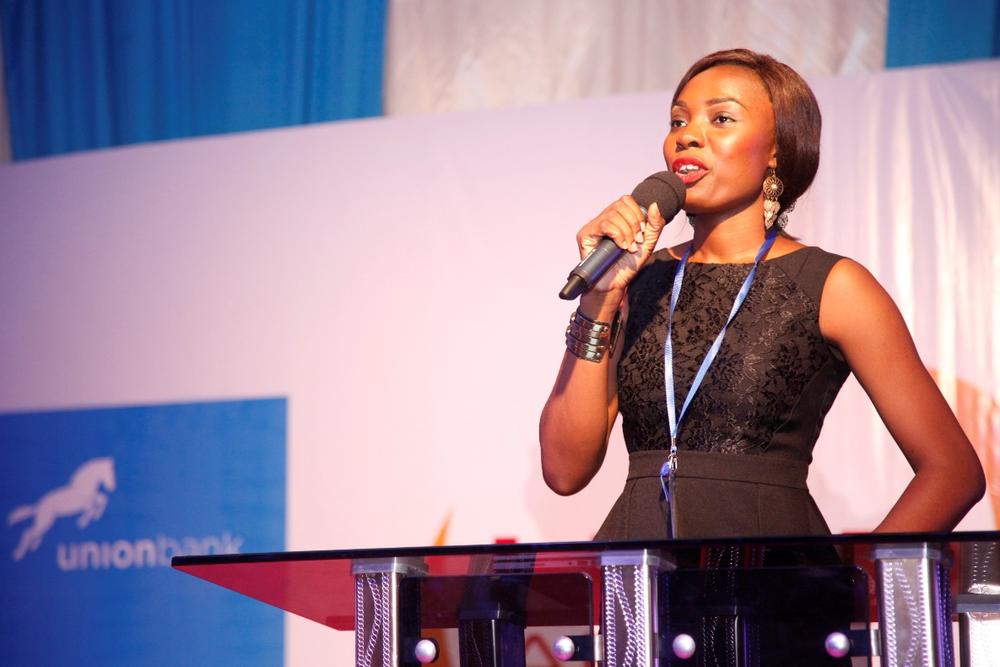 In the spirit of the Fellowship, Tobore highlighted that inspite of the various challenges their initiatives were faced with, passion, enthusiasm, vision, their role as custodians of change in Nigeria and being equipped by LEAP to inspire change in Africa has kept them going strong. She admitted that LEAP Africa has given them global feasibility and credibility which has led to more global recognitions such as the Queen Young Leadership Awards, US. IVLP, Mandela Fellowship amongst others.
Just when the mind elevating occasion seemed over Iquo Ukoh delivered a good piece on "The Power of Story Telling in Market Enterprise". She added to the words of the first speaker, Mr. Idaresit, to which she said that "we have to rethink, re-imagine, renovate, reload and re-lunch our ideas and initiatives, learn to tell our story better and stronger as it is all about using creative marketing to get attention and subsequent buy ins". "If you can't tell anything, you can't sell anything" she added.
Sharing her personal story, her passion for health and nutrition led her to start 1QFoodPlatter an online food blog. She discovered the power of photography in storytelling and learnt how to use social media in visibility for FoodPlatter. In two years, FP is one of the top five food blog sites in Africa and one of content providers for CNN Africa, BBC Outside Source and Buzzfeed.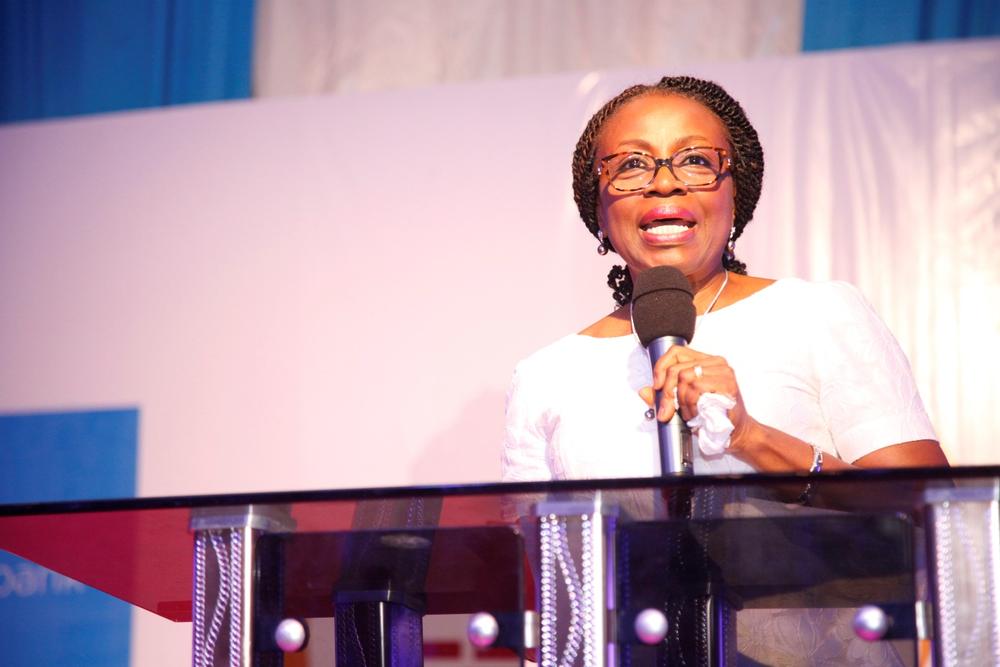 LEAP and Union Bank announced 20 finalist joining the programme for 2016/2017 class.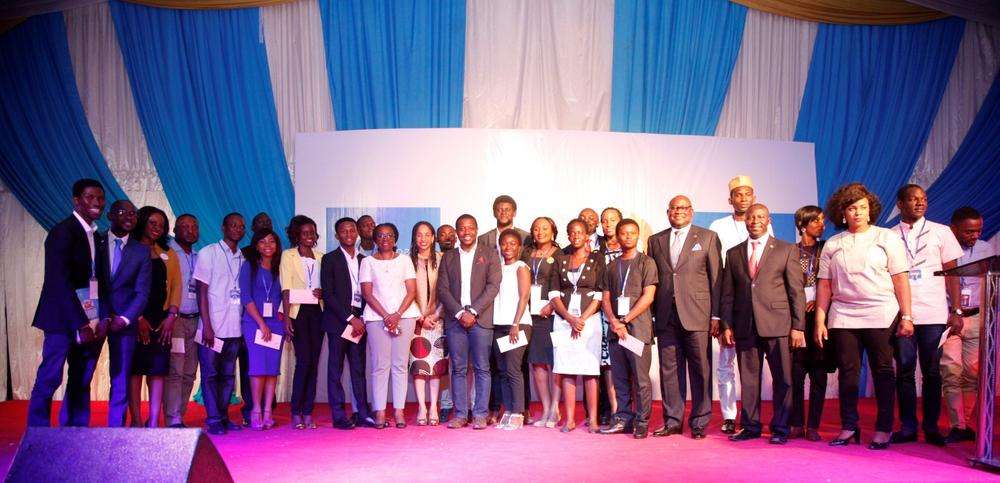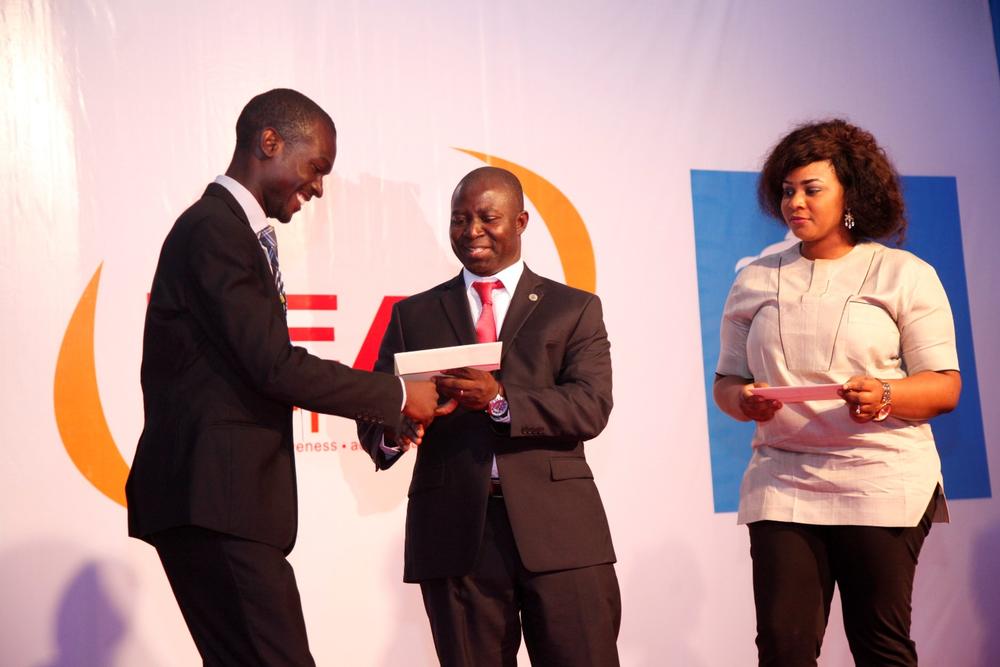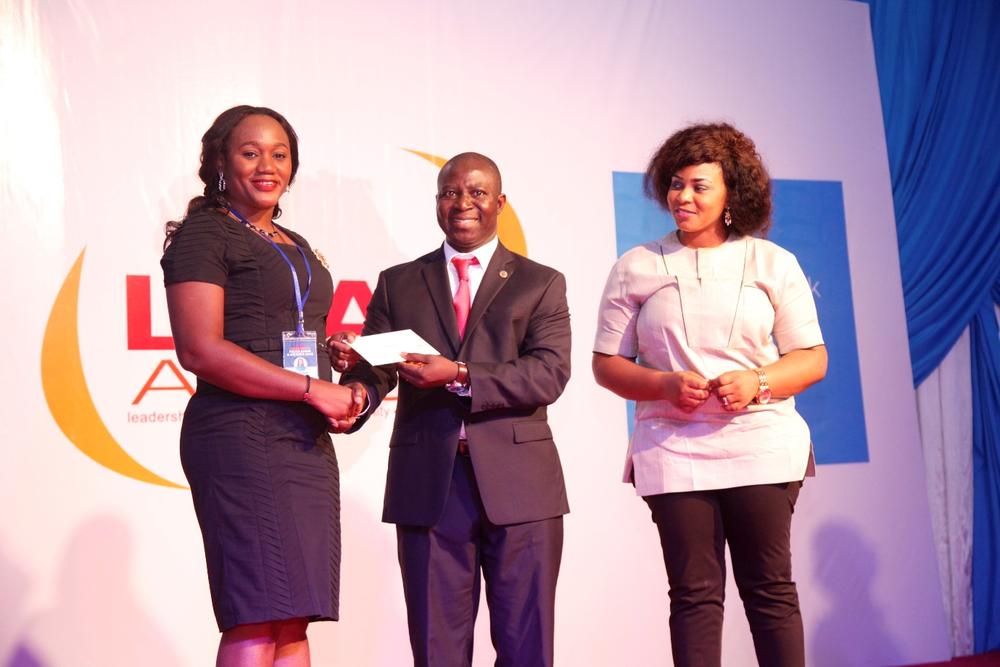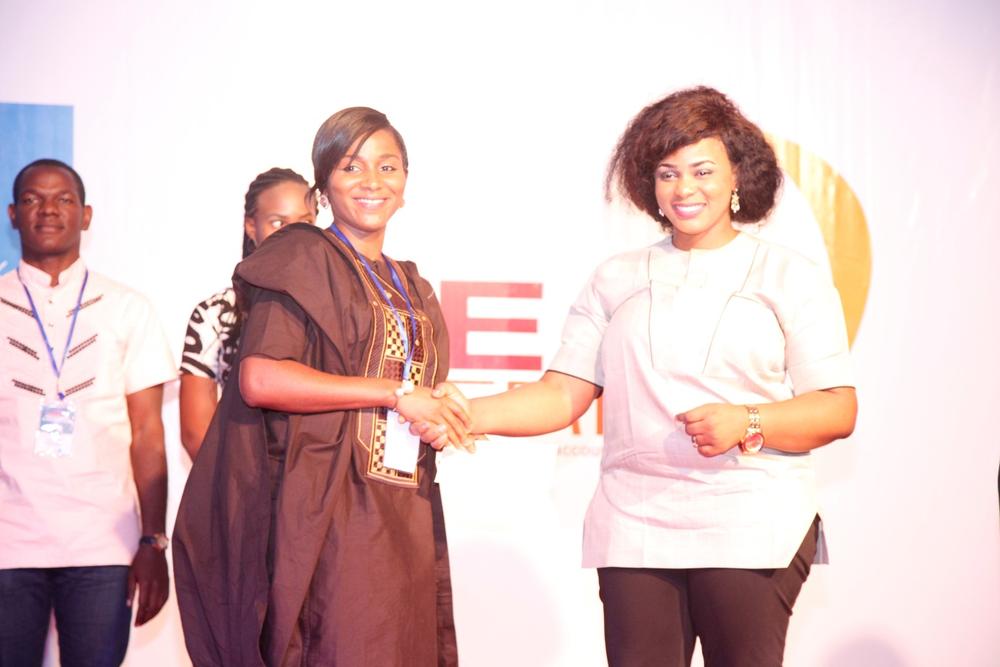 Furthermore, awards of recognition were presented to the speakers and 5 distinguished young entrepreneurs of Akwa Ibom State: Eddie Brendan of Ed Creative Studios, Utoye Imoiyo the CEO Latunya Signatures, Donald Bassey, CEO Shade Cover Limited, Handson Johnson, the founder and CEO of Starters Innovative Hub and Tony & Francis Ono, co-founders of the RootHub.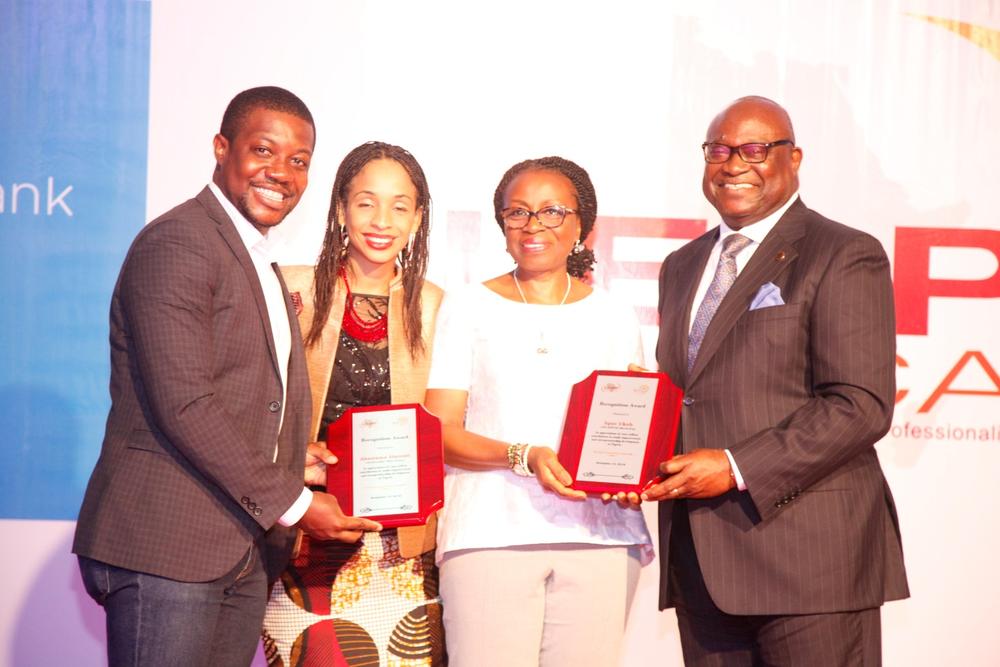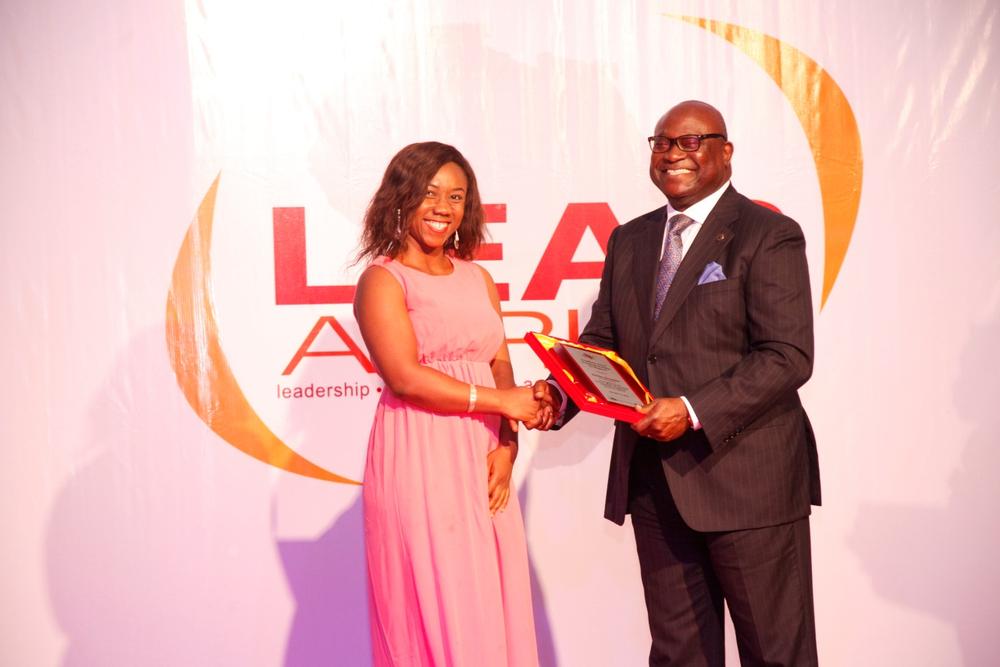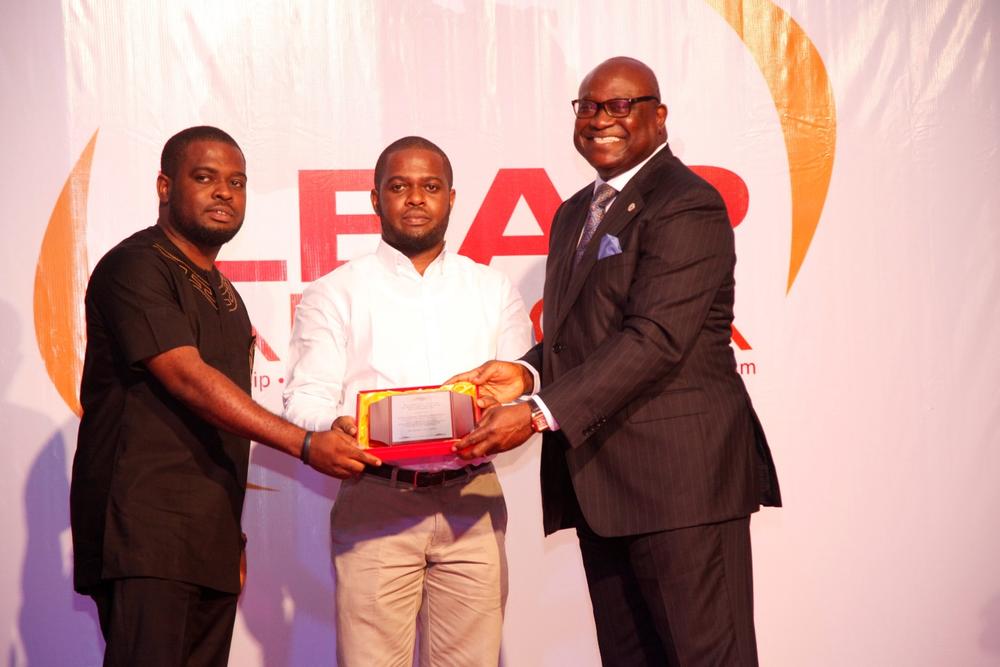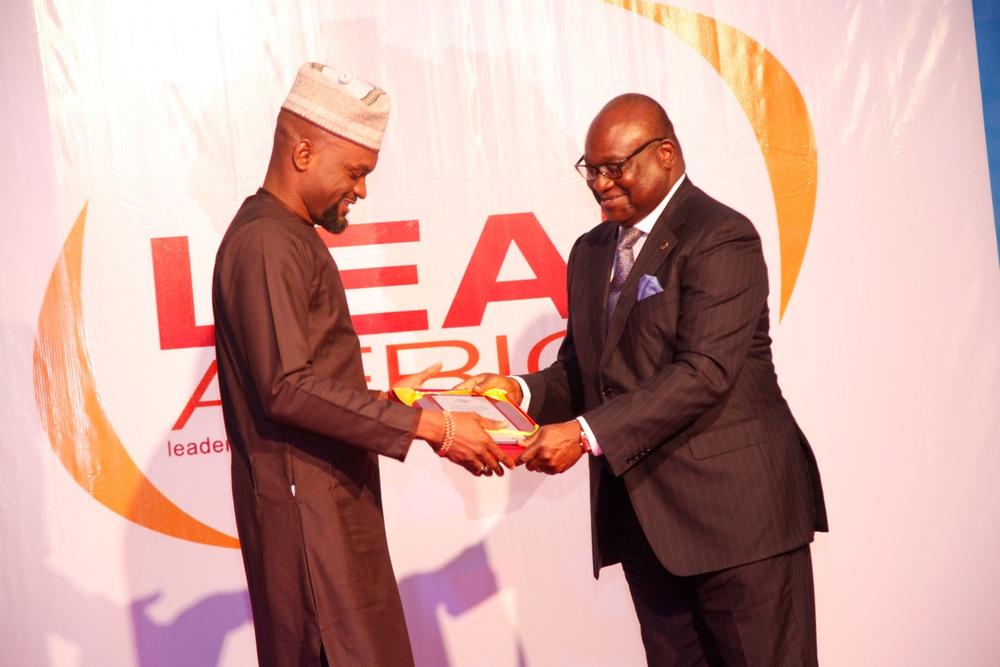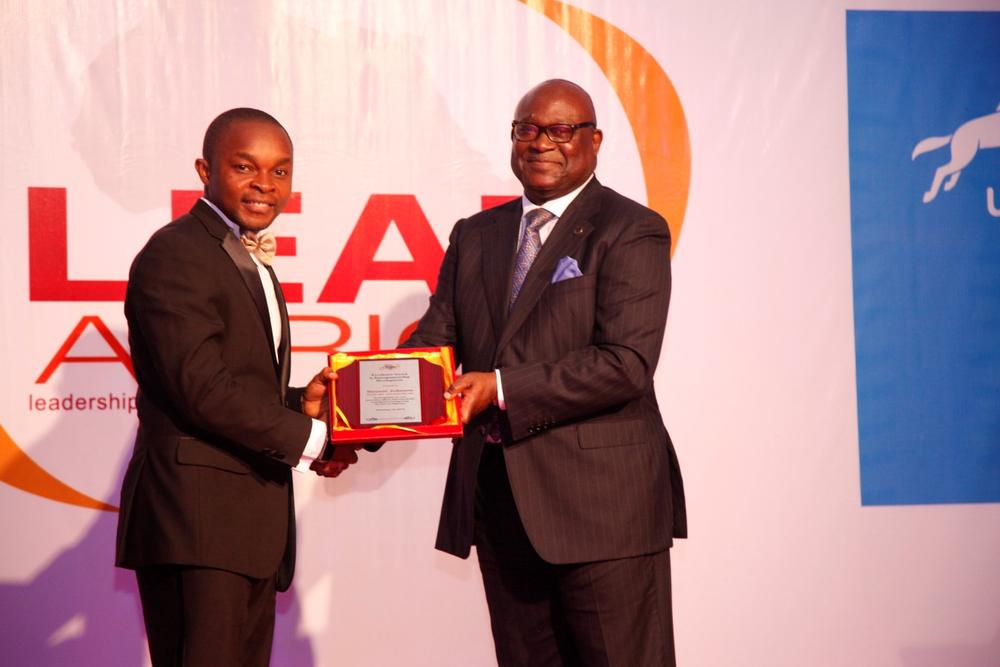 There was a beautiful display of talent by the Famous Dance Group and a motivational piece of spoken word poetry by Esther Okwote. Imran, Nkem and Adeloye were not the only winners – five guests won =N= 5, 000 worth of suregifts.com vouchers each.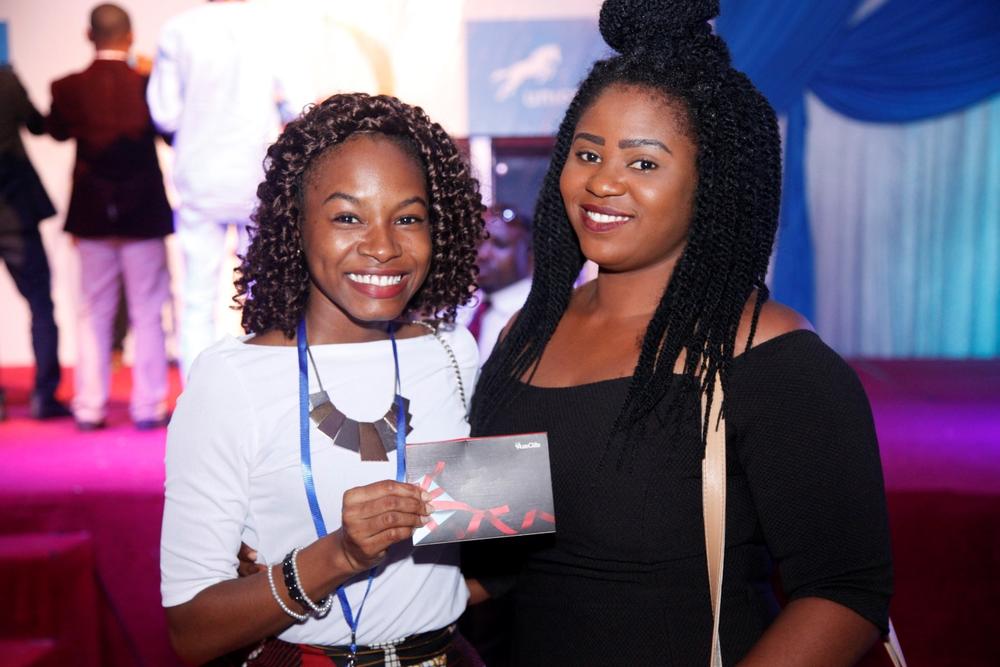 In the end, Asuquo Asuquo the Program Coordinator of LEAP Africa gave his closing remarks showing great anticipation for the new SIP set, thanking all individuals and organizations that had helped to make the occasion a success and called forth the LEAP Africa team for recognition for the successful work they had done to make the programme happen. In all the LEAP Africa 2016 Social Innovators Programme and Awards was a huge success with raves for SIPA 2017 ringing out loud.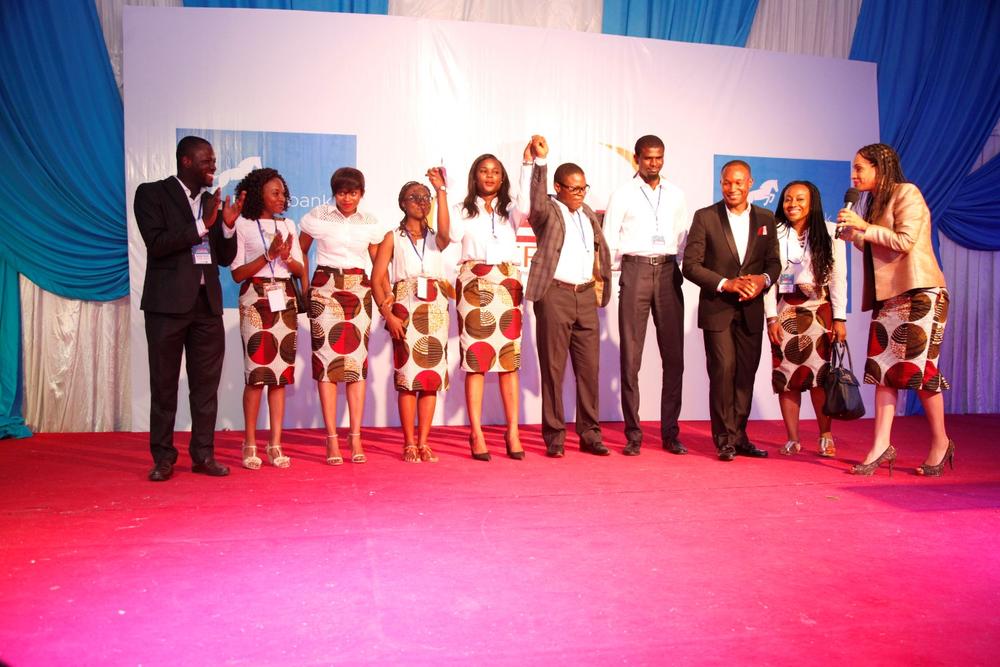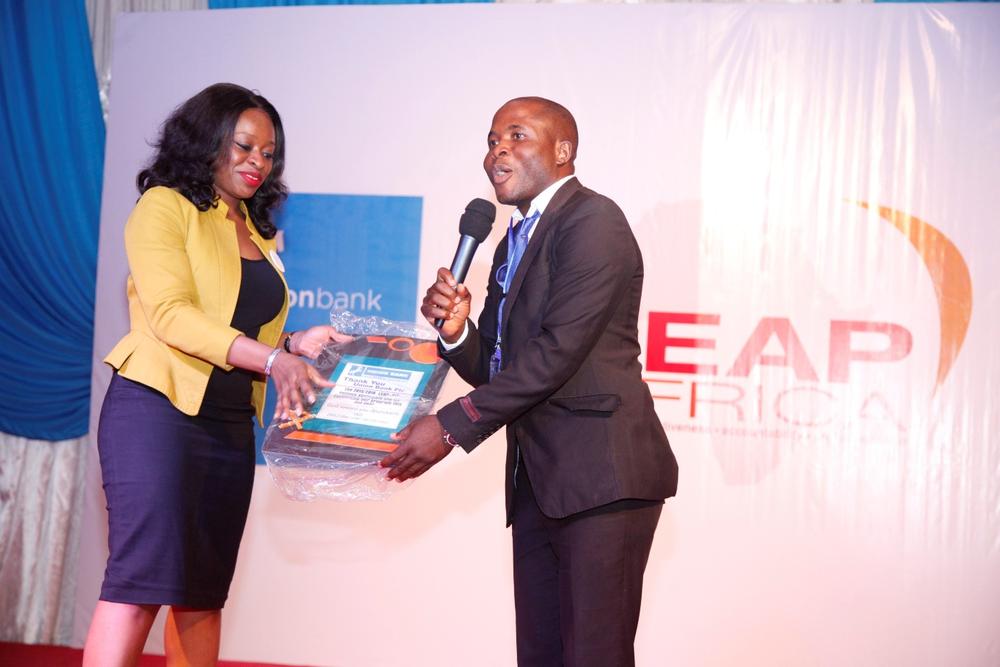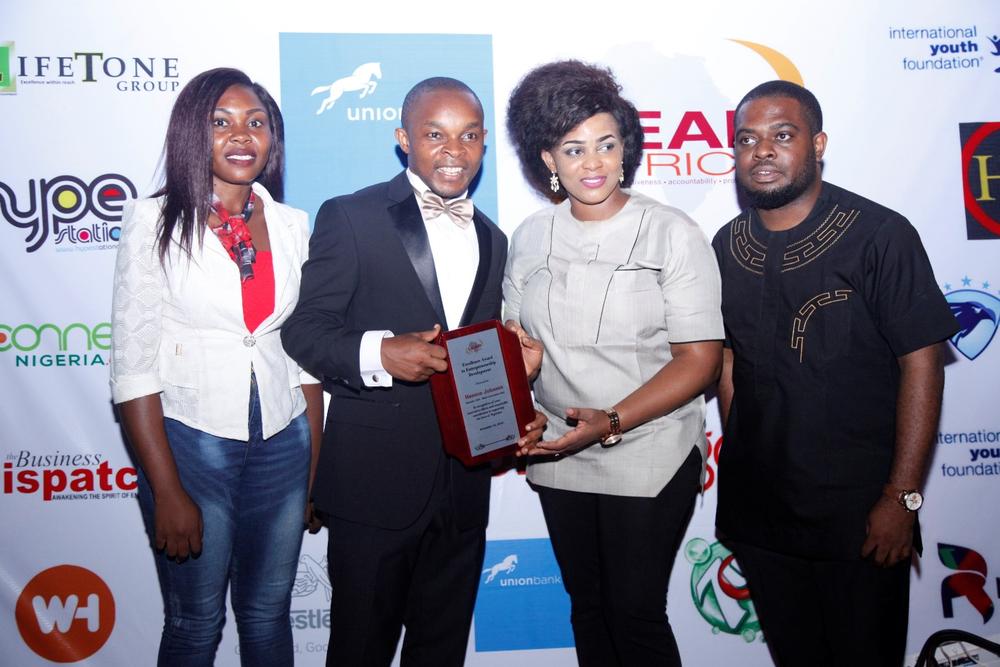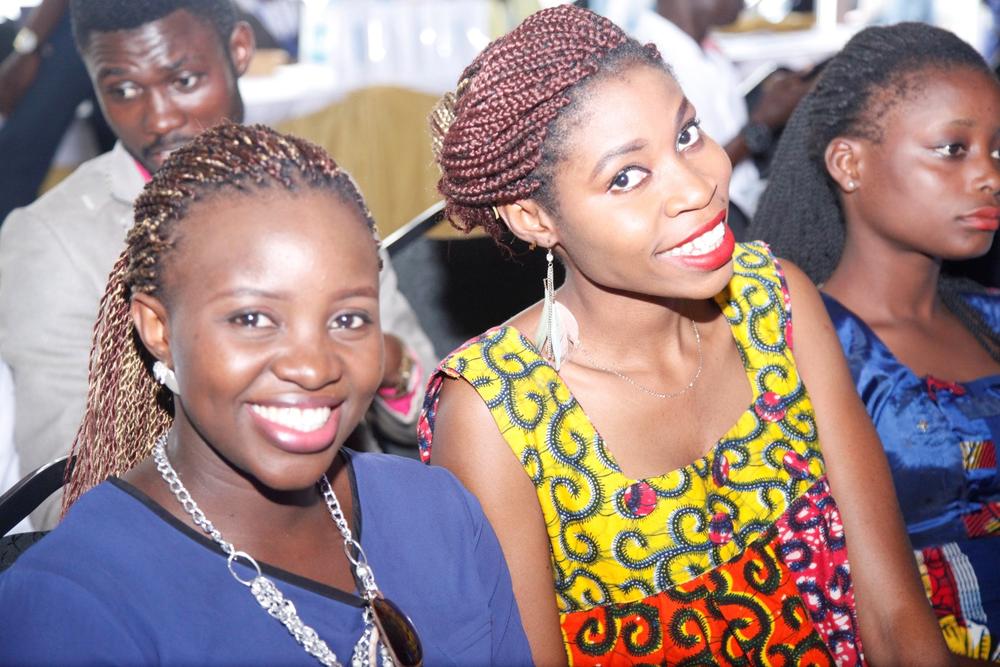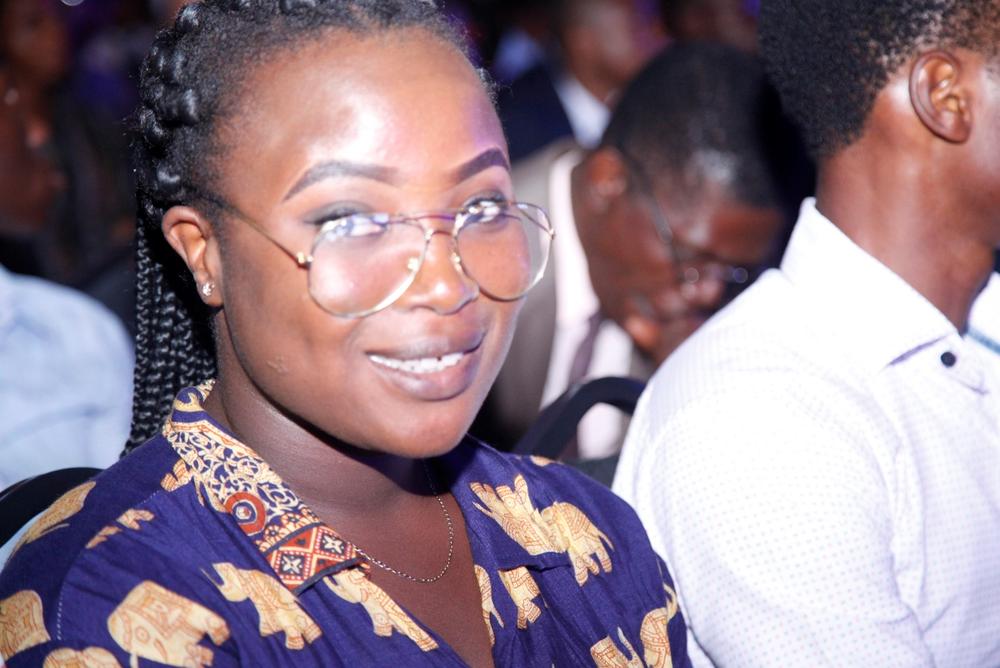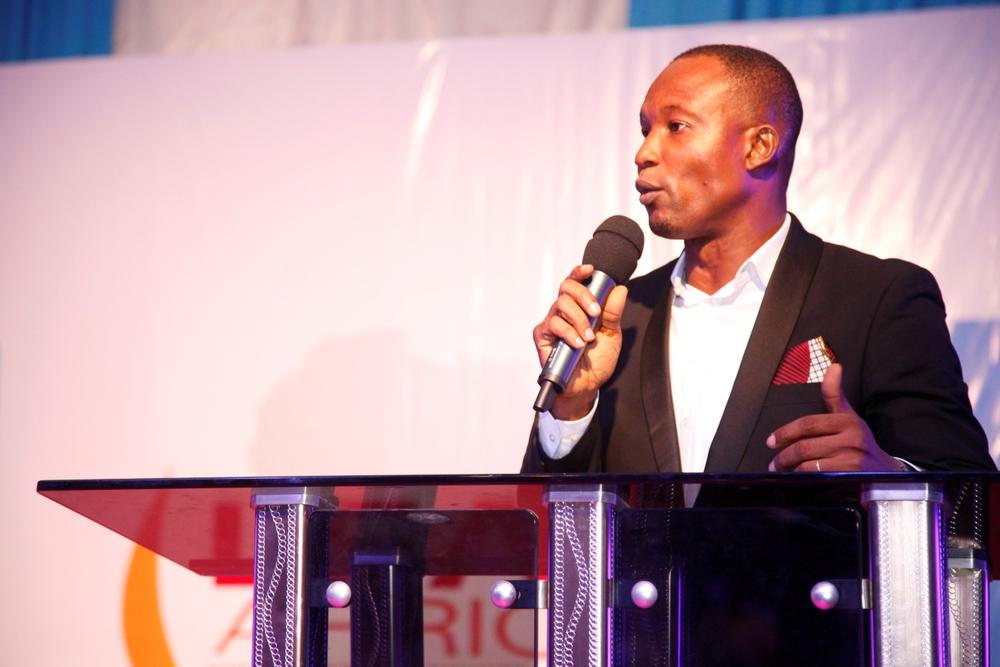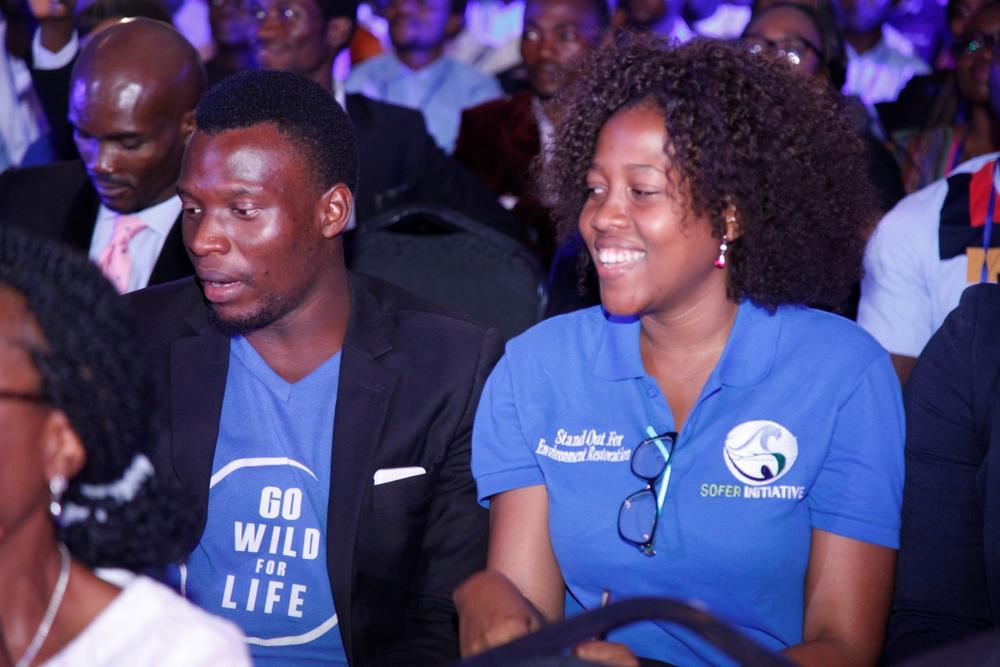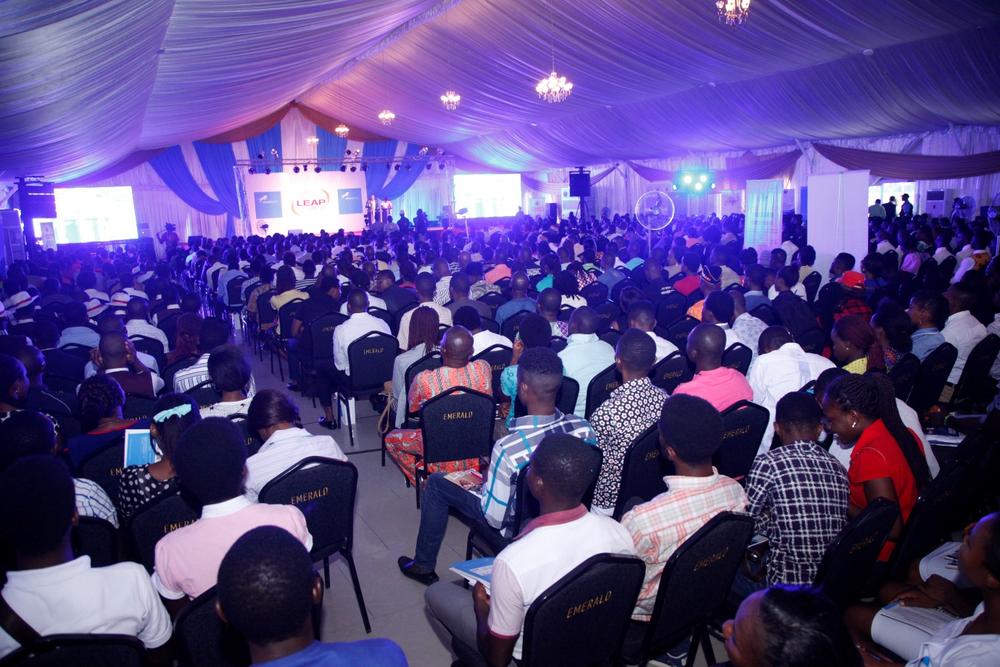 ______________________________________________________________________
BellaNaija is a media partner for LEAP Africa