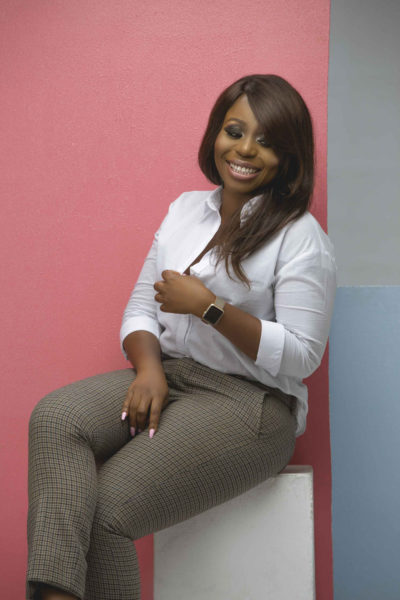 Conversation 1:
"Do you want a parfait? I'm getting one for myself."
"Parfait?"
Conversation 2:
I'm thinking you and Abbie should meet for coffee tomorrow instead of making it a lunch thing?"
"Coffee? At my house?"
"No joh, there are many coffee spots around"
"Coffee spots??"
***
These are just some of the many conversations I've had, that have left me baffled since I moved back to Lagos from New York.
I'm in the Lekki-Ajah axis of Lagos, and the one thing I've been saying to myself is, "Things have changed"… neither drastically nor crazily, but things are certainly different from what I remember and I was away for only three years! It certainly makes me understand better the culture shock some experience after being away from their home country for over 10 consecutive years. They get back and just can't process stuff and with this (albeit-paled) personal experience I've had, I will never blame any returnee again or doubt the sincerity of their confusion.
So it's been 10 weeks in Lagos and I've come up with a 5-things-I've-noticed-especially-on-the-island-light-hearted-list in no particular order:
Eyelashes
Not the strip ones! No, no, no, Aunty Banke has been doing those for ages. I'm talking about those single ones that they carefully glue between each eyelash giving the eyes an effortless glam look and making it possible for women everywhere in Lagos to wake up singing, "I woke up like this" confidently! This lashes trend is one thing I don't remember seeing before I left Lagos, but now it's like BAM! Lashes everywhere, speaking to me. Not loose at the edges or hanging for their dear lives on the eyelids. No, no. I'm talking luscious, full lashes.
Did someone say, "Volume"? Yes, full volume all around me.
Food
This has to be the most exciting/pleasantly alarming change for me. It's like a revolution happened and no one told me! I still can't get over the parfait craze! Everyone – and their neighbor-  is up on that parfait grill!
Then, there are the Café Neos springing up everywhere with lattes, cappuccinos and panini that can give Starbucks a run for their money (you're welcome Café Neo) and then the salad bars and smoothies and new chefs springing up and affordable delivery services and just food, glorious food everywhere…
FitFam
It would be offensive to talk about food without talking about the millions of calories being burned everyday! Almost everyone- especially the ones around me- is on board the fitfam train *choo choo* Early morning boot camps, private trainers charging in dollars, running clubs (hey Mark Zuckerberg!), Zumba and Yoga and Dance and Kickboxing, all of it… gradually taking over the metropolis of Lagos; and for those in the Lekki and Ikoyi environs who can boast of self-discipline, motivate themselves and put in work on their own, there's the Lekki-Ikoyi bridge- free for all to run and burn.
Lekki-Ikoyi Bridge
Okay, this has been here for a while so the structure itself in its beauty and splendor is not surprising to me anymore. What I find really funny, I mean hilariously funny is that it makes a guest appearance in EVERY movie, TV show and Music video shot in Lagos! If the Lekki-Ikoyi bridge was a paid actor, it would have made Forbes' richest actors list several times over. Hold up! Has anyone else noticed this or am I just tripping?
Moroccan/Turkish Baths and Spas
Good morning, beautiful women of Lagos. We stay winning! See me getting a Hammam scrub in New York thinking to myself, "How will I be getting this done in Lagos now if I move?" forgetting that my big sisters are in Lagos and cannot be left behind. Thank you egbons.
Dear readers, someone PEOPLE have already organised these bathhouses in different parts of Lagos and they've even gone one step further. They not only wash and scrub your body to give it a glow that the sponge you buy from those mallams can NEVER give you, they also… *cough cough*… Let's just say they leave you feeling more confident depending on the "package" you get.
Sorry boyfriends, husbands and guys in general but I'm going to have to leave you in the dark on this one.
These bathhouses have got to be my most pleasant surprise to be honest not just because I was worried about how to keep my glow in Lagos (Haha.. please don't judge me) but mainly because it is a fantastic alternative to bleaching. You can glow just the way you are, red or yellow, black or white.
To prove this (and because I love you guys) I'm giving out two Hammam scrub vouchers; one to a Twitter follower and one to an Instagram follower.
If you don't already, follow me on Instagram and Twitter @toyosiphillips and look out for my posts with instructions on how to win. Let me warn ahead that this will be a different kind of "competition" (if we can call it that). You'll see what I mean when the posts are up… I'm excited!
Okay, follow me guys and good luck.
Oh wait, before you go, is there any new trend surprising you in Lagos?