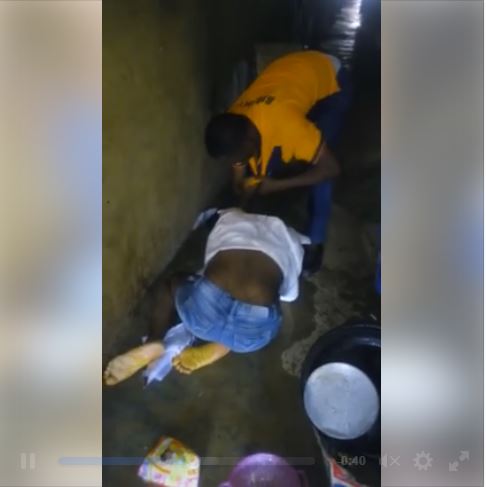 This video, that has since gone viral after been posted on Facebook earlier today, is unbelievably shocking.
First of all, there's a man beating a woman who his apparently his girlfriend. The woman is on the floor and begging profusely while still getting blows on her back.
Secondly, there are a number of people that actually walk past and walk over a man beating a woman without batting an eyelid.
Thirdly, and most appalling, there are people standing around about watching the couple. Some are making comments in the background while another is recording – hence the video that has gone viral.
A student of Ebonyi State University posted the video on her Facebook page and captioned it "Merciful God, see beating, school boyfriend ooo"
It's sad that things like this still happen all around us and it is even more saddening that a lot of Nigerians have become desensitized to domestic violence.