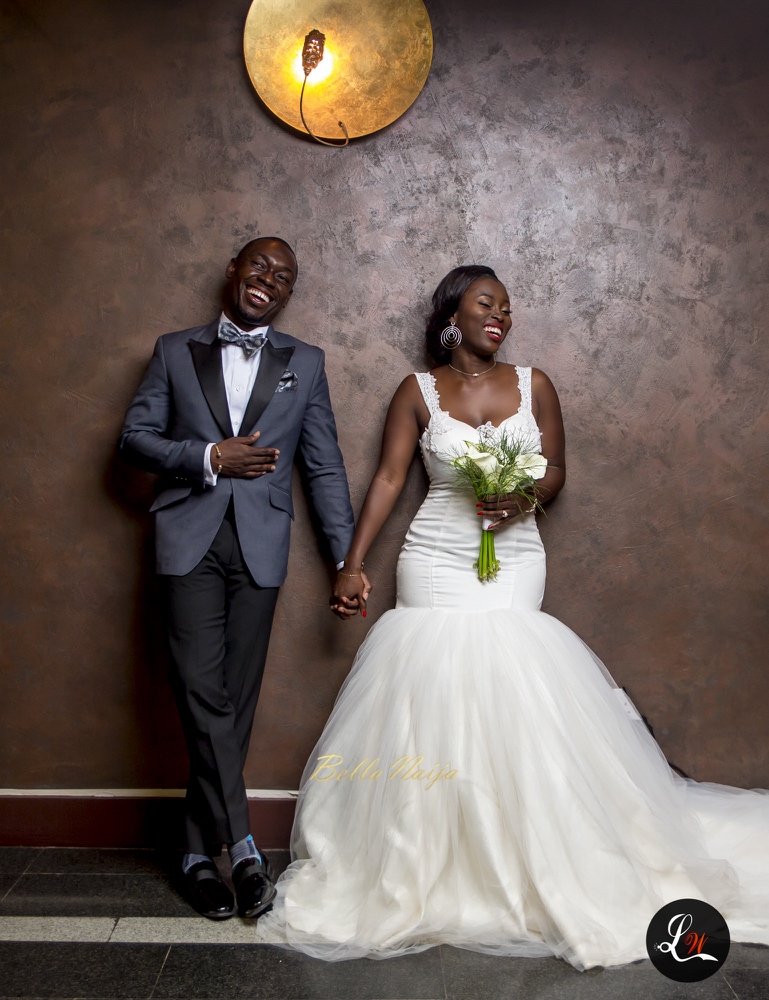 Kwesi and Anima met while working at a university career fair.
Their love was far from instant, but instead span over many years, many meetings and turned down barbeque invites.
The couple didn't have the usual proposal where he got down on one knee and popped the question, but their love is grounded in faith and friendship, with a lovely wedding that captured their romantic and fun side.
BellaNaija Weddings wishes Kwesi and Anima a beautiful married life, blessed beyond their expectations.
***
~ Photography: Laceup Weddings
How We Met
by the bride, Abena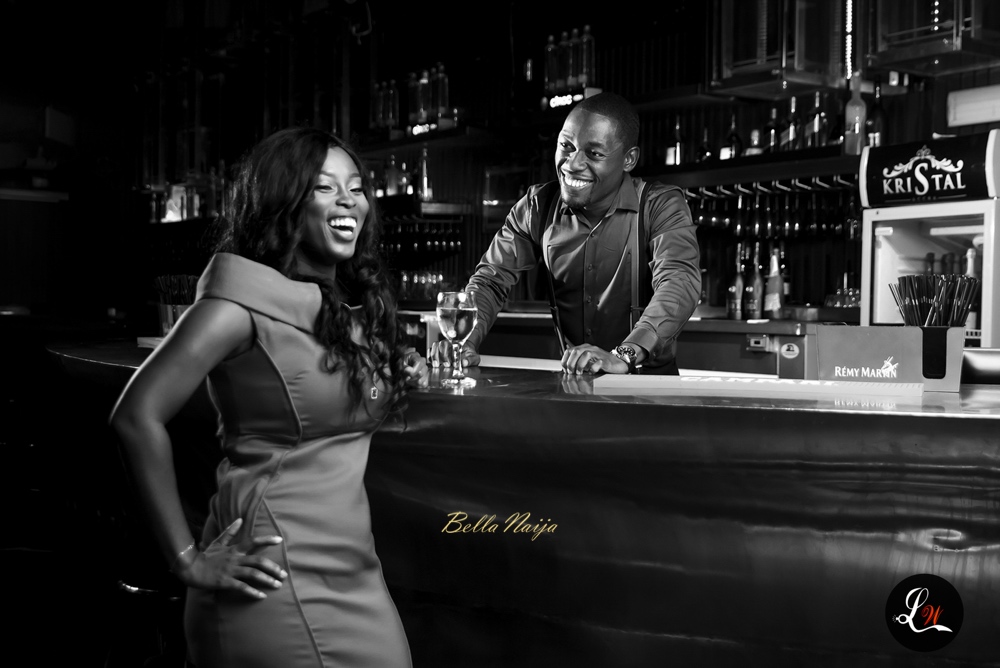 Kwesi and I first met at the Ashesi University Career Fair. I volunteered to help with manning the corporate stands and was assigned to databank which is where Kwesi happened to be doing his national service. I actually have very little recollection (could have been because I had a girls night out the night before so I showed up extremely sleep-deprived) of this meeting but according to Kwesi we had a conversation and he thought I was cute.
Fast forward to 5 years later… On a random Friday night one of my close friends suggested we go out for drinks with some friends of hers. I wasn't really into it but I thought why not? We arrived at the bar and had a few drinks, right as I thought the night was a bust, Kwesi showed up.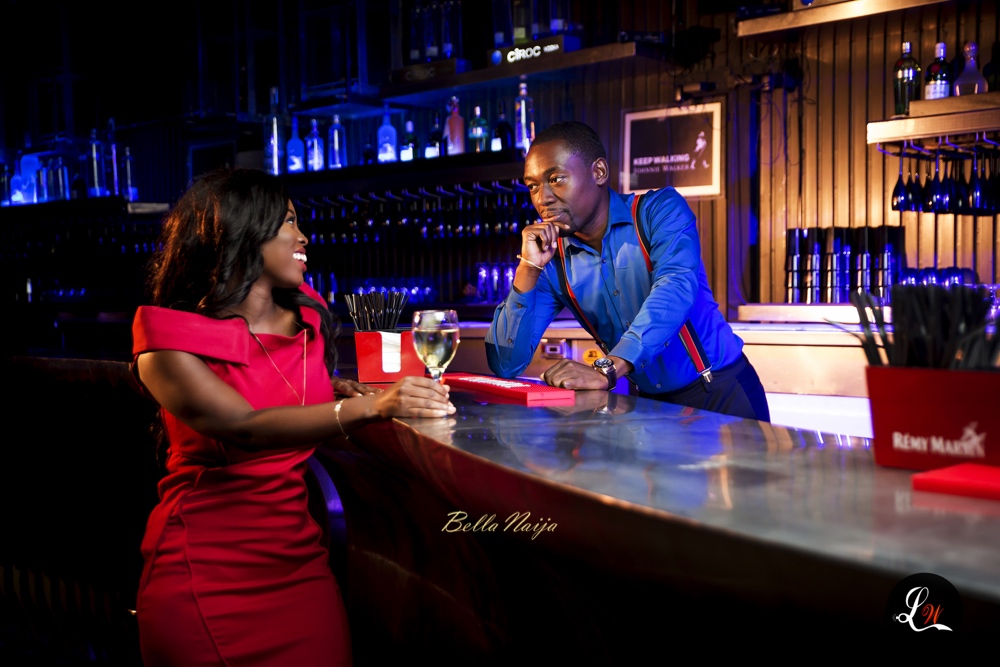 Initially I barely paid him any attention however he struck a conversation with me and the night took a different turn. He was really funny and engaging and he brought up the Ashesi memory which I thought was so random. Like I said I didn't remember meeting him or even having a conversation but he did and he mentioned he'd spotted me around a few times since then but never came up to me as I was always surrounded by a group of friends and so he felt some type of way. We had a really good conversation and I thought for sure he would take my number but he didn't! Lol. I remember wondering why but I kept it moving and went about my merry way.
A few months later on another girls night out I bumped into Kwesi again! I arrived at the bar straight from work and none of my friends were there. I was so irritated. I awkwardly walked in and the first person I saw was Kwesi with a bunch of his friends. I was so relieved to see a friendly face and went straight over to say Hi. He asked me to join them and we started talking. He asked why I never showed up to any of his BBQs (Kwesi is known for having BBQs) as he'd asked a mutual friend to bring me. I shrugged it off thinking if he wanted me to come he could've called me.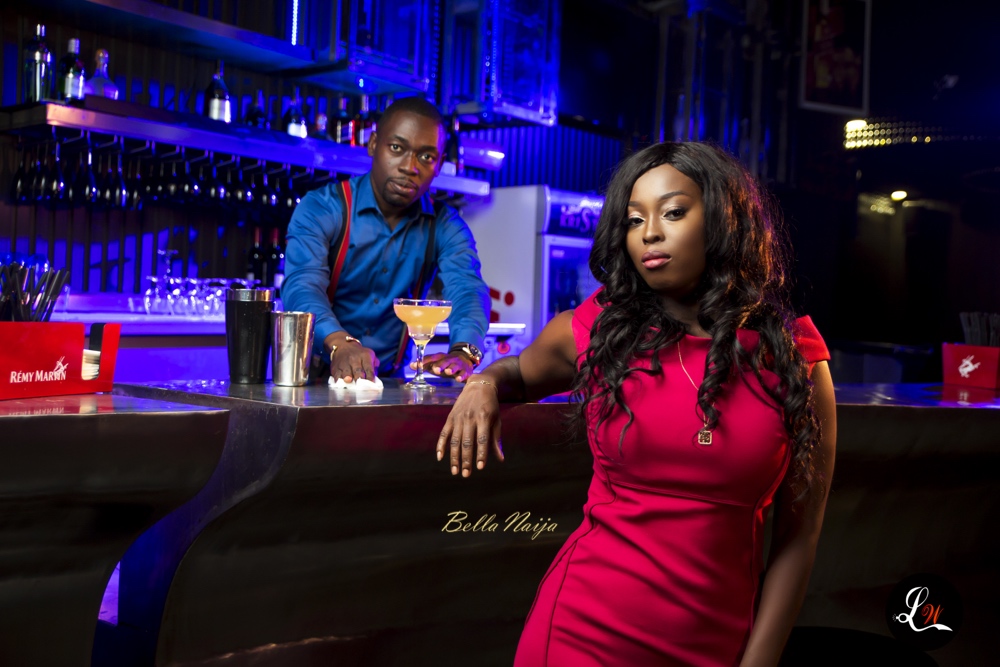 Nonetheless we had some great food, drinks and lots of laughs and he took my number and started texting literally 2-3 hours after. He invited me to a barbeque the week after (he later told me he organized it just so he could have an excuse to see me again) and this time I showed up. Coincidentally I found out he lived 3 doors away from my office. We became really great friends and he was really attentive, always remembering little details like all my work drama, favourite meals (food is kinda my thing) and generally anything I cared about. We became really close and 3-4 months along the line we realized we had fallen for each other and began dating exclusively.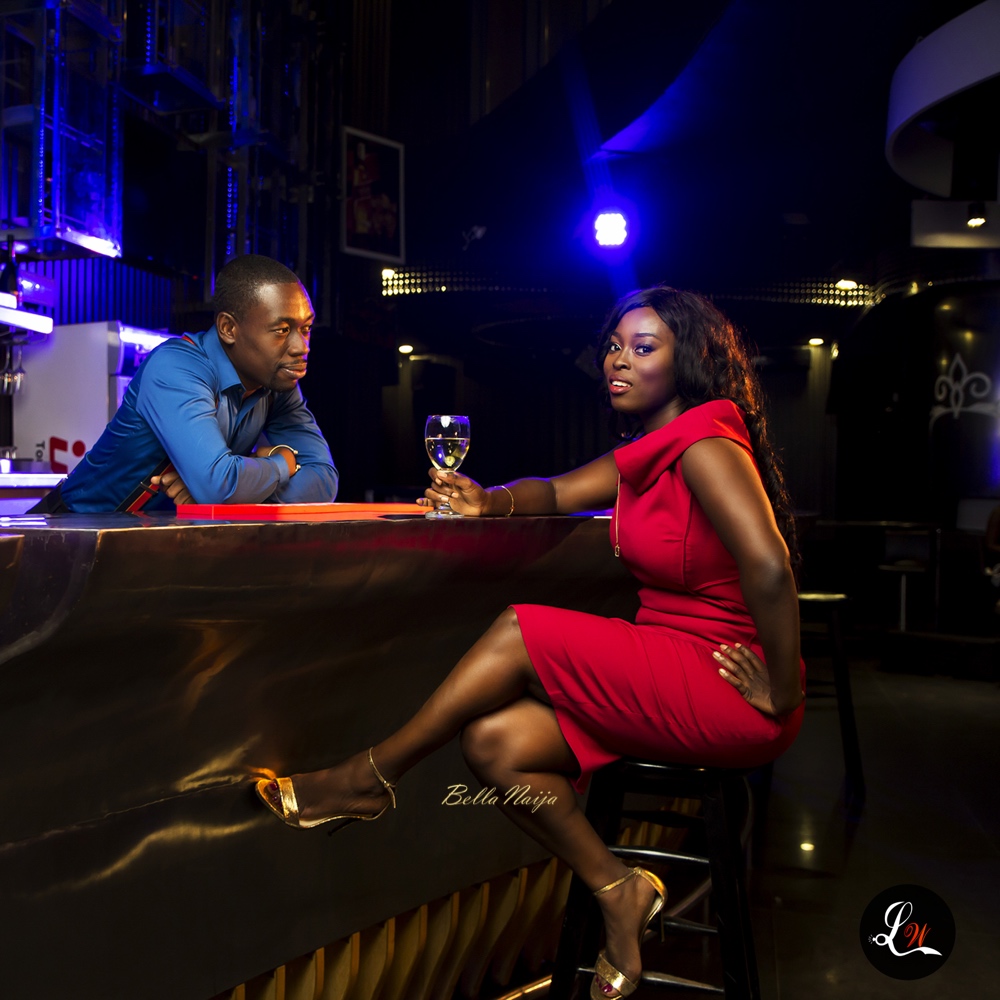 How He "Proposed"
So Kwesi never did the big proposal however he did capitalize on moments. A couple of months after we started dating, he started constantly making references to the future/the long term . He'd say things like "this is it for me", "I'm in this for the long haul" or "I'm not going anywhere".
One day I asked him, "what do you mean when you make these statements?" and he said he'd let me know. A few weeks later after date night, we took a walk on the beach and he said, "Anima you're the kind of woman I'd really want to marry and make my wife" and that's what I mean. I definitely felt the same way and went home feeling pretty jazzed but didn't take it sooo seriously.
A few months after he started seriously discussing marriage and he came with his family to formerly introduce himself to my father and make his intentions clear. We set a timeline and started working towards marriage.
On our two year anniversary and his 30th birthday (which fell less than a week apart) he planned a trip to Dubai and Malaysia. I thought for sure the mega proposal was coming during the vacay but womp womp it didn't. (He always keeps me guessing).
I was a little disappointed but he explained to me during one of our dinners that he thought it was a bit shallow to do a proposal when he'd already started the marriage process and we had both been working towards it for a few months. I saw where he was coming from, swallowed my disappointment and had the best anniversary vacay ever.
On our return we started wedding planning and the rest is history!
***
Vendors
Photography: Laceup Weddings – Facebook | Instagram
Makeup Artist: Valerie Lawson
Bride's Wedding Gown, Reception Dress, Bridesmaid Dresses & Traditional Wear: Sima Brew | Instagram | email: [email protected]
Bride Fascinator: HatBoxCo
Decor: Unique Floral Designs
Event Coordination: Whitechalk the Planners
Bride's Hair Stylist: Valerie Lawson
Bridesmaids Hair & MUA: Iglo Makeup
Groom and Groomsmen Suit: Dan Morton